New on DVD and Blu-ray Week of March 25-31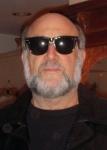 By Harley Lond - 03/24/14 at 08:12 PM CT
THIS WEEK'S THEATRICAL RELEASES:
"The Wolf of Wall Street": Let me preface this by saying that I think Martin Scorsese has created some of the greatest films ever to hit the big screen: "Mean Streets," "Alice Doesn't Live Here Anymore," "Taxi Driver," "Raging Bull," "Goodfellas" and "Casino" are masterpieces. But his last couple of films -- "The Aviator," "The Departed," "Shutter Island" and "Hugo" have left me cold. Now comes "The Wolf of Wall Street
," a big, rambling mess of a film based on the life of Jordan Belfort (played by Leonardo DiCaprio), a young Long Island, New York penny stockbroker hungry for a life of non-stop thrills who figures out how to parley his fast-talking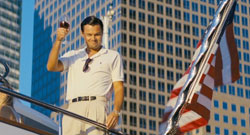 style into millions of dollars by defrauding thousands of investors in a massive 1990s securities scam. Taking advantage of all that money could buy, Belfort entered an incredibly over-the-top world of sex, drugs and avarice that went on unabated until it came tumbling down on him after he was investigated by a multi-state fraud task force. Scorsese has created a three-hour opus glorifying Belfort and his boiler room henchmen with cartoonish, overblown and childish sex and drug sequences; his characters, particularly Belfort's best friend in crime, Donnie Azoff (played by Jonah Hill), are mere caricatures sprouting filth and malice; the action moves from one bloated and debauched scene to the next. And poor DiCaprio is saddled with three of the longest and meaningless speeches in recent cinematic history. It's all overacted and underbaked. Co-stars Matthew McConaughey, Kyle Chandler, Rob Reiner, Jean Dujardin, Margot Robbie, Jon Favreau, Joanna Lumley, Cristin Milioti. The only special feature is a weak "The Wolf Pack" behind-the-scenes featurette. From Paramount.

Also due this week: "Delivery Man
," starring Vince Vaughn; the film was unavailable for review.


COLLECTIBLES

Burt Lancaster was at his peak when he starred in director Frank Perry's adaptation of John Cheever's 1964 "The Swimmer
" (1968), an allegorical story about the foibles of suburban upper-class East Coast society. As adapted for the screen by Eleanor Perry (Frank's wife), "The Swimmer" plays out as a surreal haunting, and stunning indictment of mid-century bourgeoisie society. Lancaster plays a wealthy, middle-aged advertising man who literally swims his way -- from house to house, and from swimming pool to swimming pool -- through suburban Connecticut, on a long and revelatory journey to his split-level home and the wife and daughter supposedly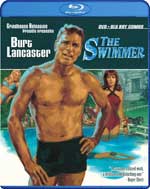 waiting for him there. Along the way he meets old acquaintances, friends, lovers and enemies, each one bringing up an incident from the past. As the day progresses, it becomes clear that Lancaster has entered a world that he no longer recognizes, a world that will become his living nightmare when he realizes that he is no longer a part of it. According to some sources, Lancaster and Perry did not get along, and producer Sam Spiegel fired Perry after the first cut of the film; other directors were brought in to finish the film, including Sydney Pollack, and although shooting had taken place in 1966, the film was not released until 1968. Though opening to lackluster reviews, the film has gone on to become a cult classic and its reputation has only grown in the years since its release. Co-stars Janet Landgard, Janice Rule, Joan Rivers, Marge Champion, Kim Hunter and Diana Muldaur. The score was composed by a then-unknown 24-year-old Marvin Hamlisch. The new digital restoration, created from 4K scans, is available in a Blu-ray/DVD Combo with loads of extras ("The Story of The Swimmer," a new five-part, 2 1/2-hour documentary by Oscar-winner Chris Innis featuring in-depth interviews with Janet Landgard, Joan Rivers and Marge Champion, composer Hamlisch, film editor Sidney Katz, assistant directors Michael Hertzberg and Ted Zachary, UCLA Olympic swim coach Bob Horn, and Joanna Lancaster; the original New Yorker short story read by author John Cheever; 12-page booklet with liner notes by director Stuart Gordon; rare production stills from the lost alternate scenes; extensive still galleries, trailers and TV spots) from Grindhouse Releasing.

A great example of late-Film Noir, directed by a great Noir star, Ida Lupino: "The Bigamist
" (1953): Unable to conceive a child, a San Francisco couple decides to adopt ... but things take a troubling turn when the adoption agency conducts a background check and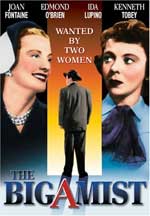 discovers the husband is leading a double life, with another family in Los Angeles. Stars Dir.: Ida Lupino, Joan Fontaine, Edmond O'Brien and Edmund Gwenn. Full HD restoration from the original 35mm film elements. From Film Chest Media Group ... The original Ozploitation classic is back: "Patrick
" (1978), directed by Richard Franklin and starring Susan Penhaligon, Robert Thompson, Robert Helpmann and Rod Mullinar. Thompson stars as a comatose killer seemingly unresponsive in a small private hospital. But when a hot new nurse begins to question his condition, Patrick unleashes a waking nightmare of psychokinetic carnage. HD transfer from the original negative for the first time ever. In a Blu-ray/DVD Combo from Severin Films/CAV Distributing ... Another cult classic due this week: Abel Ferrara's "Ms. 45
" (1981), which follows a mute Garment District seamstress -- played by the late model-actress-musician-screenwriter Zoe Lund (then known, at age 18, as Zoe Tamerlis) -- who, after falling victim to multiple unspeakable rapes, unleashes a one-woman homicidal rampage against Gotham's male population. On DVD, Blu-ray Disc from Drafthouse Films/Cinedigm.

There's three impressive films due this week from The Criterion Collection. First up is "The Great Beauty
" (2013 -- Italy), winner of the Oscar for Best Foreign-language Film of the Year. Directed by Paolo Sorrentino, the ambitious and beautifully filmed tale follows journalist Jep Gambardella, who has charmed and seduced his way through the glittering nightlife of Rome since the legendary success of his only novel. But on his 65th birthday, Gambardella unexpectedly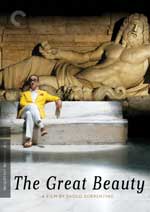 finds himself taking stock of his life, turning his cutting wit on himself and his contemporaries, and looking past the lavish nightclubs, parties, and cafes to find Rome itself, in all its monumental glory and beauty ... "The Freshman
" (1925) was Harold Lloyd's biggest box office hit, featuring the befuddled everyman at his eager best as a new college student. Though he dreams of being a big man on campus, the freshman's careful plans inevitably go hilariously awry, be it on the football field or at the Fall Frolic. But he gets a climactic chance to prove his mettle -- and impress the sweet girl he loves -- in one of the most famous sports sequences ever filmed ... In "Persona
" (1966), Ingmar Bergman attained new levels of visual poetry. In the first of a series of legendary performances for Bergman, Liv Ullmann plays an actress who has inexplicably gone mute; an equally mesmerizing Bibi Andersson is the garrulous young nurse caring for her in a remote island cottage. While isolated together there, the women perform a mysterious spiritual and emotional transference that would prove to be one of cinema's most influential ideas. Acted with astonishing nuance and shot in stark shadows and soft light by the great Sven Nykvist, "Persona" is a penetrating, dreamlike work of profound psychological depth. In a new, 2K digital restoration. All Criterion releases are in Blu-ray/DVD Dual Format Editions.

Best of Blu-ray this week: "Best of Bogart", a four-disc set with "Casablanca," "The Maltese Falcon," "The Treasure of the Sierra Madre" and "The African Queen," $49.99. Includes collectible art cards plus many of the features from previous Blu-ray versions of the films: read about the extras here. From Warner ... "The King of Comedy, The 30th Anniversary" (1982), directed by Martin Scorsese and starring Robert De Niro, Jerry Lewis, Diahnne Abbott and Sandra Bernhard. From Fox.

And, last but not least, "Here's Lucy: The Complete Series" (1968-74) is a 24-disc box set with all 144 uncut and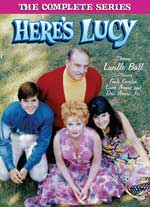 digitally remastered episodes, $159.98. The legendary queen of television comedy is joined by her real-life children, Lucie Arnaz and Desi Arnaz Jr., as well as Gale Gordon, her co-star from the earlier "Lucy Show." Ball plays Lucille Carter, widowed mother of teenagers Kim and Craig. Lucy works for her brother-in-law Harry (Gordon), who owns Carter's Unique Employment Agency, leading Lucy into endless predicaments and hilarious hijinks. Guest stars included Elizabeth Taylor and Richard Burton, Andy Griffith, Joan Rivers, Danny Thomas, Steve Lawrence and Eydie Gorme, Frankie Avalon, Eddie Albert, Milton Berle, Chuck Connors, Ed McMahon, Don Knotts, Donny Osmond, Eva Gabor, Joe Namath, Petula Clark, Ricardo Montalban, Elsa Lanchester and many more. From MPI Home Video.


BUZZIN' THE 'B'S:

Director Stephen Sommers, who made a big splash some 15 years ago with his reimagination of "The Mummy" films, and later went on to helm the big-budget "G.I. Joe: The Rise of Cobra" in 2009, has been pretty quiet for the past five years, directing some episodes of TV's "Max Steel" and planning on a remake of "When Worlds Collide." The low-budget "Odd Thomas
," which he wrote and directed in 2011 and is now coming to DVD, is not as innovative and thrilling as his "Mummys" but a heck of a lot more fun than his big-budget messes "Van Helsing" and "G.I. Joe."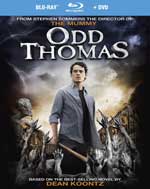 The film, a kind of tongue-in-cheek supernatural dramedy that could best be described as a cross between "MIB" and "The Sixth Sense," revolves around Odd Thomas (Anton Yelchin), a short-order cook in a California desert town who has clairvoyant abilities -- he not only sees dead people but is able to work with them to solve crimes and capture criminals for the local sheriff (Willem Dafoe). But one day a creepy stranger shows up with an entourage of ghostly bodachs -- predators who feed on pain and portend destruction -- and Thomas is thrust into an apocalyptic battle to save the entire town. It's a little ragged in parts, and the film has difficulty finding the right tone, but it's a throughly enjoyable outing. And keep an eye on up-and-coming actress Addison Timlin, who plays Thomas' love interest. Based on the best-selling thriller by Dean Koontz. On DVD, Blu-ray/DVD Combo from Image Entertainment ... Jackie Chan directed and starred in "Chinese Zodiac
" (2012), an actioner about Asian Hawk (Chan), a >master adventurer tasked with retrieving lost bronze heads, originally a part of an ancient Chinese collection of zodiac busts. While wealthy entrepreneur Lawrence (Oliver Platt) dangles an enormous reward for such a find, Hawk deploys his array of high tech devices as he travels the world to help unearth the missing relics. Caught between a monster payday and the restoration of China's past, Hawk jumps into battle, using his death-defying skills to help thwart Lawrence's destructive plans, while hoping to secure the remaining bronze heads before it's too late. On DVD, Blu-ray Disc from Universal ... In "Beneath
" (2013), starring Danny Zovatto, Bonnie Dennison, Chris Conroy, Jonny Orsini, Griffin Newman, Mackenzie Rosman and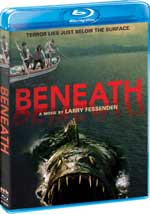 Mark Margolis, six high school seniors celebrating graduation with a day's excursion at Black Lake find themselves on a leaking rowboat, attacked by a man-eating creature; they have to decide who will be sacrificed as they fight their way back to shore. On DVD, Blu-ray Disc from Shout! Factory/Scream Factory ... "Boardwalk" (1979), starring Ruth Gordon, Lee Strasberg and Janet Leigh, and directed by Stephen Verona ("The Lord's of Flatbush"), is making its home video debut this week. Married for 50 loving years, David (Strasberg) and Becky (Gordon) have lived in the same Coney Island neighborhood for most of their lives together. But the area is not what it used to be, and though their children ask them to move, David is steadfast in staying. But Becky becomes ill and David's cafeteria and synagogue are vandalized by thugs, and he decides to take one final stand. From MVD Entertainment ... When a city detective and his wife move to a small town, the man's first case, a missing person, leads him to discover that the town is plagued by a dark supernatural force in "The Appearing" (2014), starring Will Wallace, Don Swayze and Dean Cain. On DVD, Blu-ray Disc from Lionsgate ... A group of girls heading out to a desert ranch house Los Ranchos, Calif., for Spring Break are terrorized by a mysterious black muscle car on the highway in "Machine Head" (2011), starring Sharon Hinnendael, Nicole Zeoli, Cristina Corigliano, Morissa O'Mara and Alana O'Mara. From Anchor Bay ... In "The Truth About Emanuel
" (2013), starring Jessica Biel, Kaya Scodelario and Alfred Molina, Emanuel (Scodelario), a troubled young woman, becomes preoccupied with her mysterious new neighbor (Biel), who bears a striking resemblance to her dead mother. When an unexpected discovery results in a shared secret between the two, their relationship intensifies, and Emanuel's already-fragile world begins to spin out of control.On DVD, Blu-ray Disc from Well Go USA ... "Welcome to the Jungle
" (2014) is a comedy about a group of unsuspecting office workers who find themselves stranded on a desert island when a corporate retreat led by unhinged former Marine Storm Rothchild (Jean-Claude Van Damme) goes horribly wrong and they must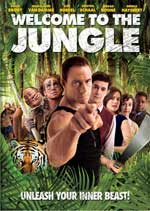 battle nature -- and each other -- to survive. Also stars Adam Brody, Rob Huebel, Kristen Schaal, Dennis Haysbert and Megan Boone. On DVD, Blu-ray Disc, from Universal ... A one-nighter between a struggling artist and an environmentalist leads to a Las Vegas wedding, a hangover, a quickie divorce and then, during a celebration of their separation, a pregnancy that causes them to deal with the ups and downs of a relationship in "Twogether" (1994), starring Nick Cassavetes, Brenda Bakke, Jeremy Piven, Jim Beaver and Tom Dugan.From MVD Entertainment ... When two young filmmakers select a crazed conspiracy theorist as the subject of their new movie, they have no idea the terrifying peril they will put themselves in. When the man disappears without a trace, the filmmakers begin an obsessive quest to uncover the truth, leading them to an ancient and dangerous secret society in "The Conspiracy" (2012), staring Aaron Poole and Jim Gilbert. From XLrator Media.


ON THE INDIE FRONT:

When a young, successful architect turns 30, he finds his job isn't enough and he quits to go on a road trip, where he meets amazing and generous everyday folks; he shows his thanks by building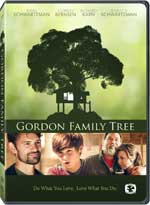 secret tree houses for the families, finding that doing what he loves is what matters most in "Gordon Family Tree" (2013), starring Ryan Schwartzman, Corbin Bernsen, Richard Karn and Jennica Schwartzman. From Monarch Home Entertainment ... "Home" (2013), starring Gbenga Akinnagbe, Joe Morton, Tawny Cypress and James McDaniel, is the story of a man suffering from mental illness who attempts to rebuild his life and reconnect with his estranged son. A 2014 NAACP Image Awards nominee. From Entertainment One ... An imaginative teenage girl, living in a mystical and dangerous community built on a deserted drive-in movie lot along the Texas/Oklahoma border, struggles to realize her potential, and escape the world she was born into in "Angels in Stardust
" (2014), starring Alicia Silverstone, AJ Michalka and Billy Burke. From ARC Entertainment.


FOREIGN:
"The Past
" (2013 -- Iran), starring Berenice Bejo, Tahar Rahim, Ali Mosaffa and Pauline Burlet, is director Asghar Farhadi's follow-up to "A Separation." Ahmad (Mosaffa) returns to Paris to finalize his divorce so his wife Marie (Bejo) can marry her new boyfriend, Samir (Rahim). During his tense stay, Ahmad discovers the conflicting nature of Marie's relationship with her daughter Lucie (Burlet), and his efforts to improve this relationship soon unveil a secret from their past. On Blu-ray/DVD Combo from Sony.


FOR THE FAMILY:


"Alpha And Omega: The Great Wolf Games": (2014) Latest adventure in the franchise has the Alpha pack competing against all different animals to win bragging rights for their territory. Sold exclusively at Walmart. From Lionsgate.


"Avengers Confidential: Black Widow and Punisher": (2014) Two of Marvel's most popular characters, Black Widow (voiced by Jennifer Carpenter, TV's "Dexter") and the Punisher (voiced by Brian Bloom, "Call of Duty: Modern Warfare 3") team up alongside Iron Man, Thor, Hulk, and the rest of the Avengers to stop LEVIATHAN, a global terrorist organization that plans to sell stolen S.H.I.E.L.D. technology to the highest bidder. On DVD, Blu-ray/DVD Combo from Sony.


"Dragons: Defenders of Berk Part 1": (2014) Ten episodes from the DreamWorks animated "How to Train Your Dragon" television series. From Fox.


"Monster High: Frights, Camera, Action!": (2014) The latest animated adventures of Draculaura and her Monster High friends. Story line: When Draculaura is led to believe she's the rightful heir to the vampire throne, she and her best ghoulfriends are whisked away to Transylvania for a royal coronation to die for. But they soon discover the hunt for the queen is not over yet. The Ghouls must locate an ancient artifact known as the Vampire's Heart in order to discover the identity of the true Vampire Queen. DVD, $19.98; Blu-ray/DVD Combo: $26.98; from Universal.


"My Little Pony Friendship is Magic: A Dash of Awesome": (2014) Kids can join Rainbow Dash in five animated adventures alongside her very best friends in all of Equestria: the studious Twilight Sparkle, quiet animal lover Fluttershy, the party enthusiast Pinkie Pie, the always loyal apple farmer Applejack, and Ponyville's very own fashionista, Rarity. $14.93. from Shout! Factory.


"Scooby-Doo! WrestleMania Mystery": (2013) Scooby-Doo and the Mystery Inc. gang travel to WWE City for WrestleMania, but they have to solve a caper before they can enjoy the show. WWE Superstars John Cena, Triple H, Sin Cara, Brodus Clay, AJ Lee, The Miz, Santino and Kane appear in animated form. DVD: $19.98; Blu-ray Disc: $29.98; from Warner.


"Tickety Toc: Spring Chicks Time": (2013) Six spring-themed episodes from the Nick Jr. series with Tommy and Tallulah, Tommy and friends: there's an outdoor adventure around every corner including a town picnic, a nature hike, a search for watermelon on a hot day and a kite-flying contest.$14.98 from Anchor Bay.


"Winx Club: The Complete Original Season 1:" (2004) Four-disc set with all 26 episodes of the first season of the modern fantasy adventure series that follows five fashion-forward best friends who transform into fairies when trouble arises and use their unique magical powers to fight villains and save the world from evil. $24.95. Also available in two split-season versions with 13 episodes and $14.95 each: "Winx Club: Realm of Magix: The Original Season 1, Volume 1" and "Winx Club: Defeating the Trix: The Original Season 1, Volume 2." From Cinedigm.


"Yu-Gi-Oh! The Official Fourth Season": (2001-06) Based on the hit comic book series created by Kazuki Takahashi and the inspiration for the trading card game of the same title in which players pit monster against monster in high intensity duels. It follows the adventures of a boy named Yugi -- who solves an old Egyptian puzzle that infuses him with the energy of an ancient spirit -- and the card game battles he fights. After the conclusion of the Battle City Finals, chaos erupts once again. The three Egyptian God Cards are stolen, a terrifying new villain appears and, as if things couldn't get any worse, real monsters begin to appear around the world, terrorizing the population. Six-disc set with all 40 episodes, the first release of the episodes since 2006 and the first time collected as a complete season. $44.95. Also available as "Yu-Gi-Oh! Season 4, Vol. 1" and Yu-Gi-Oh! Season 4, Vol. 2 for $24.95 each. From Cinedigm.
SPECIAL INTEREST: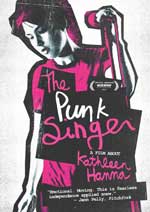 "The Punk Singer
" (2013) is a documentary look at the life of activist, musician, and cultural icon Kathleen Hanna, who formed the punk band Bikini Kill and pioneered the "riot grrrl" movement of the 1990s. Through 20 years of archival footage and intimate interviews with Hanna and those who were part of the scene, including music legends Joan Jett and Adam Horowitz, this documentary takes viewers on a fascinating tour of contemporary music and offers a never-before-seen view into the life of this fearless leader.From IFC.


FROM TV TO DVD:

"Californication: The Sixth Season" (2013) is a two-disc set with 12 episodes, $46.99. David Duchovny stars as incorrigible writer Hank Moody, whose salacious behavior never ceases to turn his life upside down. In this season, Hank tries to collaborate on a rock opera based on his book with a famous rock star while taking up with his beautiful muse; Charlie and Stu compete for the affections of Marcy; Marcy falls under the spell of a seriously radical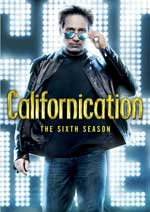 feminist; Becca drops out of college to become a writer. From CBS Home Entertainment/Paramount ... "Continuum: Season Two" (2013) is a three-disc set with 13 episodes of the series about a cop from the year 2077, Kiera Cameron (Rachel Nichols), who finds herself trapped in the present day desperately trying to stop a terrorist group from the future before they can change the course of history. In Season 2, Kiera continues her uneasy alliance with Vancouver Police Detective Carlos Fonnegra and grapples with the big question: why was she sent here? Meanwhile tech genius Alec struggles to understand the mysterious message sent from his future self and the terrorists, Liber8, become more strategic -- and even more lethal. DVD, $44.98; Blu-ray, $49.98. From Universal ... "Crime Stories" (2013 -- German TV) is a six-episode miniseries based on the popular book of the same name by Ferdinand von Schirach in which older, stoop-shouldered, ultimate defense lawyer Fredrich Leonhardt takes on clients with single-minded intent: to defend them within the boundaries of the law. Taken from modern headlines, the cases offer a frightening window on humanity not so much because of the crimes themselves, but because they were committed by relatively normal people who snapped: the gentle wife-killer, the schizophrenic teenager, idiotic gangsters, the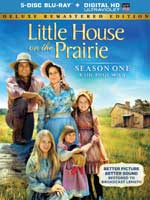 womanizing executive, the young Lebanese genius, the anonymous man who killed a little too skillfully while defending himself. In German with English Subtitles. Three-disc DVD from MHz International Mystery Collection ... "Kennedy's Brain" (2010 -- German TV) is based on a novel by best-selling crime author Henning Mankell ("Wallander," "The Man from Beijing") that follows a mother's desperate quest to discover the truth. Globe-trotting archeologist Louise Cantor returns home to Sweden and finds her 27-year-old son Henrik dead in his apartment. Stars Iris Berben Mikael Nyqvist ("The Girl With the Dragon Tattoo"), Rolf Lassgard ("Wallander") and Bjorn Floberg. In German with English Subtitles. Two-disc DVD from MHz International Mystery Collection ... "Little House on the Prairie -- Season One Deluxe Remastered Edition" (1974-75): Not seen since their original TV broadcast, all 24 Season One episodes are presented complete and uncut, newly restored and remastered, coinciding with the 40th anniversary of the pilot movie premiere. Six-disc DVD, $29.98; five-disc Blu-ray, $38.99, with the 96-minute pilot movie and original screen tests from Michael Landon and Melissa Gilbert. From Lionsgate ... "Mapp & Lucia: The Complete Collection" (1986) is a four-disc set with all 10 episodes from Series 1 and 2 of the classic British series set in 1930s provincial England about two formidable matrons who vie for social supremacy using unconventional weaponry such as gardens and lobster recipes. $59.99 from Acorn Media ... "The Spider" (2000 -- Denmark) is a six-episode Danish miniseries about a reporter who is drawn into the dark side of post-war Copenhagen as he attempts to uncover a crime syndicate on an unprecedented level. Stars Jakob Cedergren, Stine Stengade, Lars Mikkelsen, Bent Mejding, Lars Bom. In Danish with English Subtitles. Three-disc DVD from MHz International Mystery Collection ... "William & Mary: The Complete Collection" (2003-05) is a six-disc set with 18 episodes of the ITV series starring Martin Clunes as an undertaker who finds an unlikely connection with a midwife (Julie Graham): She brings people into the world, he ushers them out. $59.99 from Acorn Media ...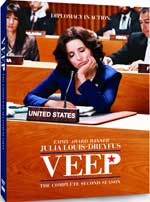 "Veep: The Complete Second Season" (2013) is a two-disc set with 10 episodes of the series that follows the day-to-day life of vice president Selina Meyer (Julia Louis-Dreyfus, winner of the 2012 and 2013 Emmys for Outstanding Lead Actress in a Comedy Series) as she puts out political fires, juggles a busy public schedule and demanding private life, and defends the president's interests. In Season 2, as midterm elections loom, Meyer is scoring higher ratings than the president in several popularity polls, which she hopes will boost her influence and help her curry favor with the chief executive. But despite her best intentions, even the most banal actions can set off unexpected and often disastrous consequences. And her misfit staff is close at hand with a wacky combination of personal problems and government-insider antics. DVD, $39.98; Blu-ray Disc, $49.99; from HBO.

Check out other March 25-March 31 DVD releases and reviews at OnVideo.