New on DVD and Blu-ray Week of March 18-24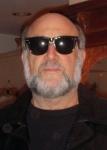 By Harley Lond - 03/18/14 at 12:41 AM CT
THIS WEEK'S THEATRICAL RELEASES:
"American Hustle": Though overlooked at this year's Oscars, David O. Russell's film set in the alluring world of high-stakes scams and politics, loosely based on the FBI ABSCAM operation of the late 1970s and early '80s that ensnared East Coast politicians and congressmen in accepting bribes for political favors, was still one of the highlights of a year that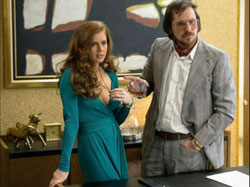 produced a lot of "good" films but was shy on great ones (except for our pick for best film of the year, "The Great Gatsby.") Russell's hard-driving direction, lightly-convoluted screenplay, playful camerawork and choice of actors (top-notch performances by Christian Bale, Bradley Cooper, Jeremy Renner, Amy Adams, Jennifer Lawrence) made this an involving production that swept you away in its audaciousness. It's over the top and very watchable. Extras include "The Making of American Hustle
" featurette, deleted and extended scenes. From Sony.

"Frozen
": Disney's 53rd animated feature is a reworking of Hans Christian Andersen's fairy tale "The Snow Queen," here about a young princess cursed with the magical ability to create ice and snow but who can't control her powers, jeopardizing her younger sister as well as her entire kingdom. When she "freezes" the land of Arendelle and runs away to hide in the mountains, her younger sister, accompanied by a thrill-seeking mountain man, take of on a journey to return her to the castle and undo the icy damage. It's by far Disney's best non-Pixar animated film in ages, harking back to the story depth of "The Lion King" and "Beauty and the Beast" (in fact, it shares many of the same motifs with "Beast": a handsome bad guy, clumsy slapstick scenes, a surprise hero, anthropomorphic characters, and lively, bouncing songs ("Frozen" won Best Original Song for "Let It Go"). The animation is rich, the story line fast, the music catchy, the sentiment of "love and righteousness will conquer all" just perfect for younger viewers and just sentimental enough for old codgers like me (I shed a tear at the happy ending). No surprise that "Frozen" won the Oscar for Best Animated Film and will sell like crazy on DVD and Blu-ray. Voices of Kristen Bell, Idina Menzel, Jonathan Groff, Josh Gad, Santino Fontana, Alan Tudyk, Ciaran Hinds, Chris Williams. Extras include an original Micky Mouse homage theatrical short: "Get A Horse"; a fun tongue-in-cheek musical "The Making"; and "Breaking the Ice -- The Real Making of Frozen," about the long-gestation of "The Snow Queen" into "Frozen." From Disney.

"Saving Mr. Banks
": Though Walt Disney was at the top of his game in 1962 -- having come off TV and movie hits like "Lady and the Tramp," "Sleeping Beauty," "One Hundred and One Dalmatians," "The Mickey Mouse Club" and " Davy Crockett," as well as the success of Disneyland -- there was one project that eluded him: a live-action adaptation of P.L. Travers' children's book "Mary Poppins." Disney was up against a curmudgeonly, uncompromising writer who had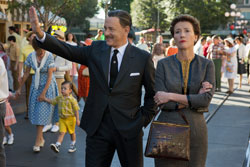 absolutely no intention of letting her beloved magical nanny get mauled by the Hollywood machine but, as the books stoped selling and money grew short, Travers reluctantly agreed to go to Los Angeles from England to hear Disney's plans for the adaptation. "Saving Mr. Banks" maps the trials and tribulations Disney faced in trying to persuade the author to allow him to make a film of her cherished story. Tom Hanks is perfect as the low-keyed but always sunny Walt Disney (though in real life, Walt had a somewhat darker side) and Emma Thompson, who like Kristin Scott Thomas can do no wrong, dominates the film as the persnickety author whose craggy exterior harbors a traumatic past. It's not a remarkable film but rather a nice nugget of Hollywood history. Co-stars Colin Farrell, Paul Giamatti, Jason Schwartzman, Bradley Whitford, Annie Buckley, Ruth Wilson, B.J. Novak, Rachel Griffiths, Kathy Baker. Extras include some deleted scenes and "The Walt Disney Studios: From Poppins to Present" featurette. From Disney.

"Mandela: Long Walk to Freedom
" is a straight-ahead look at the life and times of Nelson Mandela, the South African lawyer who, in the 1960s, became radicalized by the horrors of apartheid, joined and help lead the African National Congress, was imprisoned by the government for 27 years and finally, when released, became South Africa's first democratically elected president, from 1994 to 1999. The film chronicles his early life, education, marriage to Winnie Mandela, prison sentence and his efforts to rebuild the country's once segregated society. "Mandela" the film is stirring in its depiction of the horrors of segregation and slavery, and sets out to do three things: tell Mandela's story, depict the struggle for freedom by African blacks, and paint the Afrikaner overlords as the horrible monsters they most likely were. It succeeds -- enjoyably -- on all levels. And Idris Elba is insanely great as Mandela. Co-stars Naomi Harris, Tony Kgoroge and Riaad Moosa. Extras include a featurette on Mandela and commentary by director Justin Chadwick. From The Weinsterin Co./Anchor Bay.

"Kill Your Darlings
": The fascination for the Beat Generation poets and writers of the 50s and early 60s has had a bit of a renaissance as of late, with such documentaries and movies as "Howl" (2010), "William S. Burroughs: A Man Within" (2010), "Magic Trip" (2011), "Big Sur" (2012), "Corso: The Last Beat" (2012), "On the Road" (2012) and "The Beat Hotel" (2012). Now add to that list "Kill Your Darlings," a weak, uneven attempt at portraying Alan Ginsberg's early literary life at Columbia University in 1944, a time that supposedly set the foundation and themes for his later, groundbreaking work. At first it's intriguing to see younger versions of Beat stalwarts Ginsberg, William S. Burroughs and Jack Kerouac playing at being literary revolutionaries, but the film gets bogged done in too much exposition and off-key characterizations, including that of Ginsberg's mother's insanity, Ginsberg's exploration of homosexuality, and his experimentation with drugs (a drug-infused, fast-motion Ginsberg writing session is a little too slapstick). The centerpiece of the film is the murder of a gay hanger-on that involves Ginsberg, Kerouac, Burroughs and Lucien Carr (one of Ginsberg's muses), and the movie picks up as it approaches that watershed event. But until then, there's nothing really to "Howl" about. When is someone going to get this stuff right? Stars Daniel Radcliffe (Ginsberg), Ben Foster (Burroughs), Jack Huston (Kerouac), Dane DeHaan (Carr), Jennifer Jason Leigh, Kyra Sedgwick, David Cross, Elizabeth Olsen and Michael C. Hall. Extras include deleted scenes and commentary. From Sony.


COLLECTIBLES

The Criterion Collection this week offers looks at the world from both ends of the human telescope: from the ground-level, earthy adventures of Akira Kurosawa's "The Hidden Fortress
" (1958) to the amazing and lofty work of astrophysicist Stephen Hawking in "A Brief History of Time
" (1991). "Hidden Fortress" is a grand-scale adventure as only Kurosawa could make one, starring the inimitable Toshiro Mifune as a general charged with guarding his defeated clan's princess (a fierce Misa Uehara) as the two smuggle royal treasure across hostile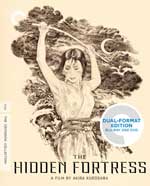 territory. Accompanying them are a pair of bumbling, conniving peasants who may or may not be their friends. This rip-roaring ride is among the director's most beloved films and was a primary influence on George Lucas' "Star Wars." "The Hidden Fortress" delivers Kurosawa's trademark deft blend of wry humor, breathtaking action and compassionate humanity. In a new 2K digital restoration, with uncompressed monaural soundtrack on the Blu-ray. Released as a Blu-ray/DVD Dual Format Edition. In "A Brief History of Time," Errol Morris turns his camera on one of the most fascinating men in the world: the pioneering astrophysicist Stephen Hawking, afflicted by a debilitating motor neuron disease that has left him without a voice or the use of his limbs. An adroitly crafted tale of personal adversity, professional triumph, and cosmological inquiry, Morris's documentary examines the way the collapse of Hawkin's body has been accompanied by the untrammeled broadening of his imagination. Telling the man's incredible story through the voices of his colleagues and loved ones, while making dynamically accessible some of the theories in Hawkin's best-selling book of the same name, "A Brief History of Time" is at once as small as a single life and as big as the ever-expanding universe. New, restored 4K digital film transfer, supervised by director of photography John Bailey and approved by director Errol Morris, with 5.1 surround DTS-HD Master Audio soundtrack on the Blu-ray. Released in a Blu-ray/DVD Dual Format Edition.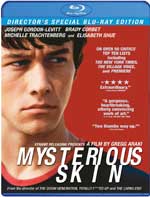 Strand Releasing has given the HD treatment to Gregg Araki's controversial "Mysterious Skin
" (2004), an at once harrowing and tender look at the consequences of child abuse. At the age of eight, Kansas youngsters Neil (an incredible Joseph Gordon-Levitt) and Brian (Brady Corbet) -- both from broken families -- played on the same little league baseball team. Neil became the protege of the team's coach, who groomed him into the world of pedophilia. Brian, however, begins to have blackouts and nosebleeds, and becomes a nervous introvert. Ten years later, Neil is a charismatic but emotionally aloof male hustler while Brian is obsessed with the idea that he has been abducted by a UFO. When the boys parallel lives inevitably intersect, the pair unearth dark, repressed secrets on a harrowing and unforgettable journey of self discovery. Adapted from Scott Heim's acclaimed novel. Co-stars Michelle Trachtenberg, Elisabeth Shue, Jeff Licon and Bill Sage. Highly recommended.


BUZZIN' THE 'B'S:

Although the South Korean plague thriller "Flu
" (2013) at first glance appears to be a clone of Steven Soderbergh's "Contagion" (2011), the film actually ratchets up the fear and horror of the spread of a contagious disease by keying on Chinese-Korean animosity (an unknown virus attacks a group of illegal Chinese immigrants as they are "shipped" to Bundang,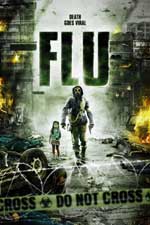 South Korea, in a container), unfeeling military officials with a one-sided solution (blow the infected to kingdom-come), government paranoia, political power trips, and the breakdown of law and order. Shortly after one of the immigrants dies in a Bundang hospital, covered in red rashes and coughing up blood, similar cases are reported all over the city. As the plague spreads, scientists find a sole survivor (Chinese) who may have developed antibodies against the viral mutation and they try to track him down in a city panicked with fear, violence, and quarantine camps. An exciting outing with great effects. Stars Jang Hyuk, Su Ae, Yoo Hae-jin, Park Min-ha. From CJ Entertainment ... Want more infections? In "Contracted
" (2013), starring Najarra Townsend, Caroline Williams, Alice Macdonald, Katie Stegeman and Simon Barrett, a twentysomething party girl has sex with a stranger at a party and contracts what she thinks is a sexually-transmitted disease. But she soon realizes that she is the host of something much more catastrophic, and that she and those around her are in mortal danger. Part zombie film and part body-horror shocker. From IFC Films ... More death and destruction: In "The Wrath of Vajra" (2013 -- China), a death cult working with the Imperial Army In 1930s Japan buys children and trains them as deadly assassins. When 8-year-old Vajrasattva accidentally kills his own brother in a fight for food, he makes a secret oath to take revenge.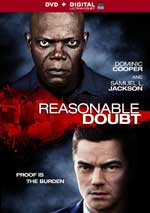 As an adult, he emerges as the cult's best assassin, returning to China where he joins the Southern Shaolin Temple to protect his people from Japanese invaders. When the death cult opens a branch in China and starts buying local children, he sets out to save them and avenge his brother. Stars Xing Yu, Steve Yoo, Poppin Hyun-Joon, Jiang Baocheng, Ya Mei. On DVD, Blu-ray Disc from Well Go USA ... In "Reasonable Doubt
" (2014), starring Dominic Cooper, Samuel L. Jackson, Gloria Reuben, Ryan Robbins and Erin Karpluk, hotshot district attorney Mitch Brockden (Cooper) is involved in a fatal hit-and-run, but Clinton Davis (Jackson) is found with the body and charged with murder. Believing that Davis is innocent, Brockden is compelled to throw the trial but, soon after, Brockden's perfect life begins to unravel as he realizes that the man he set free is hiding a secret that will destroy him. On DVD, Blu-ray Disc from Lionsgate.

More gore: In "Return to Nuke 'Em High, Vol. 1" (2013), it's readin', writin' and radiation again as the folks at Troma (creators of the Toxic Avenger and Sgt. Kabukiman NYPD) return to Tromaville High School ("Class of Nuke 'Em High," 1986) as young couple Chrissy and Lauren go up against the school glee club -- which has mutated into a gang called The Cretins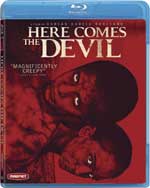 after eating tainted tacos courtesy of the Tromorganic Foodstuffs Conglomerate. When the other students begin to undergo mutations, the pair -- along with their mutant pet duck -- must solve the mystery and save Tromaville High. It's full of satire, sci-fi, plenty of Troma's world famous green goo and themes of anti-bullying and LGBT rights. Stars Catherine Corcoran, Asta Paredes, Debbie Rochon, Lemmy Kilmister, Kevin the Wonder Duck. On DVD and Blu-ray Disc from Troma/Anchor Bay ... In "20 Ft. Below: The Darkness Descending" (2014), starring Kinga Philipps and Danny Trejo, an eager, young documentary filmmaker ventures below the bustling streets of New York City to shed light on the homeless population living in abandoned subway tunnels. But once underground, she discovers a much darker reality than ever imagined. On DVD from Vertical Entertainment ... In "Here Comes the Devil
" (2012 -- Mexico), a couple's preteen son and daughter inexplicably reappear after being lost overnight on a desolate, cave-riddled mountainside, but the kids become withdrawn and begin to exhibit strange behavior, leading the parents to believe that they may have fallen prey to something inhuman -- and that this dark, unstoppable evil has now returned home with them. Stars Francisco Barreiro, Laura Caro, Alan Martinez, Michele Garcia. On DVD and Blu-ray from Magnolia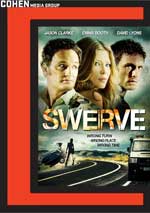 Home Entertainment) ... In "Swerve
" (2011), starring David Lyons, Emma Booth, Jason Clarke and Travis McMahon, while driving cross-country in the Australian outback to a job interview, Colin (David Lyons) witnesses a two-car crash that leaves one driver decapitated. The good-hearted Colin pulls a beautiful and mysterious young woman, Jina (Emma Booth), from the wreckage, along with a suitcase full of money. He soon becomes entangled with a crooked local cop (Jason Clarke) -- who happens to be the very jealous husband of Jina -- as well as a murderous thug who's after the cash. On DVD and Blu-ray from Cohen Media Group ... "Tom Holland's Twisted Tales" (2014) Anthology of nine nerve-shredding, totally "Twisted Tales" directed by Holland and starring William Forsythe, Danielle Harris, Ray Wise, AJ Bowen, Sarah Butler and more. A new drug offers users a glimpse of the future ... with beastly consequences. A murderous husband is stalked by his own cell phone. A jilted lover wreaks satanic vengeance. The nightmarish action then leads to worlds haunted by dark magic, demonic possession, vampires, witches and more.

And on the lighter side: in "Almost Sharkproof" (2012), starring Jon Lovitz, Cameron Van Hoy, Michael Drayer, Kinga Kierzek and Ken Davitian, two broke buddies down on their luck come up with a big idea: wetsuits that can save surfers from shark bites. With nothing to lose and everything to gain, they seek the help of a shady loan shark and nightclub owner to help finance their big idea, but when they both fall in love with the female half of a knife-throwing act at the club, they find themselves at the mercy of an angry gangster and his team of goons. From Cinedigm ... In "Sparks
" (2013), starring Chase Williamson, Ashley Bell, Clancy Brown,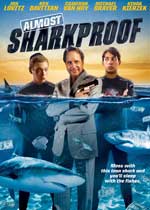 Clint Howard, Jake Busey and William Katt, a genetically altered group, known as The Rochester 13, gain astonishing, superhuman powers after a radioactive meteor strikes Earth. Among them is Ian Sparks, who teams up with the beautiful Lady Heavenly to decimates New York's army of thugs ... until they tangle with the nation's most twisted arch-villain. From Image Entertainment ... From the inventive mind of Jeff Dunham comes "Achmed Saves America" (2013), the first animated movie starring Achmed the Dead Terrorist. When Achmed unexpectedly finds himself in Americaville, USA, he's mistaken as a French exchange student while he bumblingly plots to destroy the town and all its "infidels." But when exposed to the sweet things in life, including all-you-can-eat buffets and frozen yogurt, Achmed's campaign of hate turns into a patriotic all-American lovefest. From Paramount ... "Outpost: Rise of the Spetsnaz" (2013) is the third installment of the hit Nazi Zombie action-horror franchise, here detailing the horrifying origins of these supernatural soldiers as they battle the most ruthless and notorious of all military special forces: the Russian Spetsnaz. Stars Bryan Larkin, James "The Colossus" Thompson. From XLrator Media.

Also this week: "Kingdom of Conquerors" (2013 -- China), a period actioner that follows the rise of the Mongolian Empire as Genghis Khan unites all the nomadic tribes of 13th century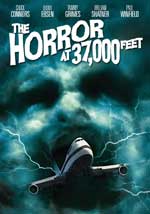 Asia under his banner. Stars Yu Shaoqun, Geng Le, Men Tu. From Lionsgate ... In "Cybergeddon" (2012), starring Missy Peregrym, Olivier Martinez and Manny Montana, a pair of agents who investigate a slew of seemingly unrelated cyber attacks that are actually the work of a cybercrime ring. From Arc Entertainment ... "The Horror at 37,000 Feet" (1973) is a supernatural horror telefilm that centers on a hapless ensemble of airline passengers plagued by a demon that somehow escapes from an ancient altar that's being shipped to the U.S. in the plane's cargo hold.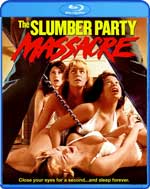 Stars Chuck Connors, Buddy Ebsen, Tammy Grimes, Lynn Loring, France Nuyen, William Shatner, Roy Thinnes, Paul Winfield, Jane Merrow. From CBS Home Entertainment/Paramount.

And, last but not least, get ready for the overnight party to end all such parties: the original "The Slumber Party Massacre
" released to Blu-ray for the first time. The 1982 horror film helped define the slasher film ethos of the 1980s. Put together by first-time director Amy Holden from a script, titled "Don't Open the Door," by feminist author Rita Mae Brown ("Rubyfruit Jungle"), the film was an immediate hit for Roger Corman's New World Pictures, eventually spawning two sequels. New HD transfer from the original camera negative. Stars Michele Michaels, Robin Stille, Michael Villela, Andree Honore. From Shout! Factory.


FOREIGN: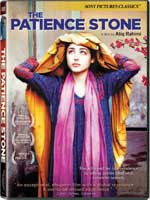 "The Patience Stone
" (2013 -- Afghanistan): Golshifteh Farahani, Hamid Djavadan, Hassina Burgan. In a country torn apart by war, a young woman watches over her older husband, who took a bullet in the neck that has reduced him to a comatose state. One day, the woman's vigil changes and she begins to speak truth to her silent husband, telling him about her suffering, her dreams and her secrets. After years of living under his control, with no voice of her own, she says things she could never have spoken before. Her husband has unconsciously become "syngue sabour" (the patience stone) -- a magical black stone that, according to Persian mythology, absorbs the plight of those who confide in it. After weeks of looking after her husband, she begins to act, discovering herself in the relationship she starts with a young soldier. From Sony.


FOR THE FAMILY:

"Peppa Pig: My Birthday Party" (2014) is the U.S. DVD launch of the international animated preschool favorite that airs on Nick Jr. The series follows the adventures of Peppa, a lovable little piggy, her family and all of her animal friend. Fourteen "Peppasodes," $14.98 from Entertainment One ... "Doc McStuffins: Mobile Clinic" (2013) features five song-filled episodes and a free Doc McStuffins reusable tote bag. From Disney ... Cinedigm has just released the first three volumes of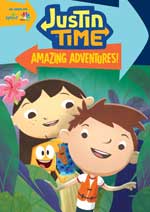 "Justin Time" (2011), the popular preschool animated series airing in more than 70 countries that follows the wild imagination of Justin and his friends, Olive and Squidgy, as they travel to fascinating places and meet new and interesting characters. In "Justin Time Amazing Adventures" the kids journey to ancient Aztec Mexico in search of the mysterious Missing Mask, ride a giant tortoise on the Galapagos Islands and make a new friend in China who loves to fly kites next to the Great Wall. In "Justin Time Goes Exploring," the trio ride an Emu through the Australian Outback to help track down Olive's lost chickens, chug through the Canadian Rocky Mountains aboard the Pancake Express train, then blast off from Cape Canaveral Space Center to rescue a lonely stranded astronaut. "Justin Time Far Away Friends" finds the three friends traveling back to the Ice Age to help a heartbroken Woolly Mammoth, to Italy in search of special meatballs for a picky Princess, and back to ancient Egypt to find Cleopatra s missing cat. $12.95 each from.


SPECIAL INTEREST: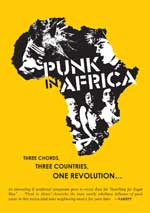 "Punk in Africa
" (2012) is the story of the multi-racial punk movement within the recent political and social upheavals in three Southern African countries: South Africa, Mozambique and Zimbabwe. In these societies, the punk subculture represented a genuinely radical political impulse, playing out against a backdrop of intense political struggle, economic hardship and even civil war. Documentary traces this until-now untold story from its roots in the underground rock music of early 1970s Johannesburg, where the first multi-racial punk bands formed in the wake of the Soweto Uprising, and the militant anti-apartheid hardcore and post-punk bands of the 1980s, to the rise of celebratory African-inspired ska bands which sprang up from Cape Town to Maputo in the democratic era of the 1990s. $16.95 from MVD Entertainment.


FROM TV TO DVD:

"Atlantis: Season One" (2013) is a three-disc set with 13 episodes. DVD, $29.98; Blu-ray Disc, $39.98. From BBC Home Entertainment ... "Flashpoint: The Final Season" (2013) is a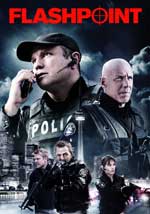 three-disc set with 13 episodes, $42.99. Follows the exploits of Team One of the Strategic Response Unit (SRU), an elite SWAT team that specializes in resolving extreme situations. Armed and dangerous criminals, bomb threats, abduction and gang wars are all in a day's work for these expert cops. This season the unit faces a serial killer on the run with a victim in tow, a deadly "smart" gun that is stolen, and a terrorist who starts bombing the city's most populated buildings. From CBS Home Entertainment/Paramount ... "Mako Mermaids - An H2O Adventure Season 1, Vol. 1: Island of Secrets and Mako Mermaids - An H2O Adventure Season 1, Vol. 2: Moon Pool Magic " (2013) is the live-action teen mermaid dramedy spin-off from the TeenNick series "H20: Just Add Water," and follows the adventures of mermaids Sirena, Nixie and Lyla, who are part of a mermaid pod that lives in the waters of Mako island. Season 1, Vol. 1 contains episodes 1-13, Season 1, Vol. 2 contains episodes 14-26. In two-disc DVD sets, $19.95 each from Cinedigm ... "Monsters: The Complete Series" (1988-90) is a nine-disc set with 72 episodes of the fan-favorite syndicated horror anthology series, $99.98 from Entertainment One.

Check out other March 18-March 24 DVD releases and reviews at OnVideo.