New on DVD and Blu-ray Week of August 20-26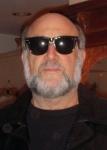 By Harley Lond - 08/20/13 at 01:02 PM CT
THIS WEEK'S THEATRICAL RELEASES:
Amour: This startlingly warm, honest, loving and eventually heart-wrenching drama by Michael Haneke ("The Piano Teacher," "Cache" and "The White Ribbon") stars Jean-Louis Trintignant and Emmanuelle Riva as octogenarians Georges and Anne, retired music teachers whose daughter (Isabelle Huppert) lives abroad with her family. When Anne suffers a stroke and is left paralyzed on one side of her body, the couple's abiding
love for each other is put to the test. Haneke -- not one to pull his punches -- here depicts the ravishes of age -- and the true glory of love -- with unvarnished, unflinching realism. Winner of the Academy Award, Golden Globe, BAFTA and Independent Spirit Award for Best Foreign Language film. In French with English subtitles. Bonus features include "The Making of Amour
" and a Q&A with Haneke. From Sony.

Epic
:
Solid, delightful family CGI-animated film about a disbelieving teenager who visits her scientist dad's home -- where he's trying to prove the existence of a tiny kingdom in the forest -- and who gets shrunken down to miniature size and transported to a magical world. There she's recruited by a nature spirit, Queen Tara, to help the "Leafmen" save their existence -- and ours -- from evil warriors known as the Boggans. With the voices of Amanda Seyfried, Blake Anderson, Aziz Ansari, Allison Bills, Jim Conroy, Todd Cummings, Colin Farrell, Christoph Waltz, Jason Sudeikis, Steven Tyler, Pitbull and Beyonce. Bonus features include several behind-the-scenes featurettes and an "Epic Coloring and Storybook Builder App" for your iOS or Android devices that allows you to become the story teller by recording your own voice and sharing with family and friends. From Fox.

Scary Movie 5
:
The latest installment in what seems like an endless line of horror movie spoofs includes send ups of "Paranormal Activity," "Mama," "Sinister," "The Evil Dead," "Inception," "Black Swan," "Rise of the Planet of the Apes" and pop culture in general -- but, unlike earlier spoofs, this one lacks the laughs. Stars Ashley Tisdale, Charlie Sheen, Lindsay Lohan, Snoop Dogg, Katt Williams, Molly Shannon, Terry Crews, Simon Rex, Jerry O'Connell, Sarah Hyland, Katrina Bowden, Tyler Posey, Shad Moss aka Bow Wow, Kate Walsh, Heather Locklear, Mac Miller and Mike Tyson. Bonus features include extended and deleted scenes. From Dimension Films/Anchor Bay Entertainment.


COLLECTIBLES:

The Criterion Collection has two remarkable films from the great Satyajit Ray. "The Big City
" (1963), set in mid-1950s Calcutta, follows the personal triumphs and frustrations of Arati (Madhabi Mukherjee), who decides, despite the initial protests of her bank-clerk husband, to take a job to help
support their family. With remarkable sensitivity and attention to the details of everyday working-class life, Ray gradually builds a powerful human drama that is at once a hopeful morality tale and a commentary on the identity of the contemporary Indian woman. And "Charulata
" (1964). Set in late 19th-century, per-independence India, this film about a woman's artistic and romantic yearning takes place in the gracious home of a liberal-minded, workaholic newspaper editor and his lonely, stifled wife, Charulata (Madhabi Mukherjee), whose exquisitely composed features mask a burning creativity. When her husband's poet cousin comes to stay with them, Charulata finds herself both inspired by him to pursue her own writing and dangerously drawn to him physically. Based on a novella by Rabindranath Tagore, "Charulata" is a work of subtle textures, a delicate tale of a marriage in jeopardy and a woman taking the first steps toward establishing her own voice. Both films are in new 2K digital film restorations, with uncompressed monaural soundtracks on the Blu-ray editions.


BUZZIN' THE 'B'S:

"Wither" (2012), a Swedish tribute to Sam Raimi's horror classic "Evil Dead," is a bloody, scary tale of demonic possession. A group of naive young people come to find that their carefree weekend in an isolated country house goes off the hinges when one of them accidentally unleashes a mysterious and murderous creature trapped in the basement. Stars Patrik Almkvist, Lisa Henni and Patrick Saxe. From Artsploitation Films ... In "Evidence
" (2013), starring Stephen Moyer, Radha Mitchell, Torrey DeVitto, Caitlin Stasey and Dale Dickey, a detective hunts down a killer using video footage shot by the victims of a massacre at an abandoned gas station. On DVD and Blu-ray from Image Entertainment ... Set in 1990s Belfast, an active member of the IRA becomes an informant for MI5 in order to protect her son's
welfare in "Shadow Dancer
" (2012), starring Clive Owen, Andrea Riseborough and Gillian Anderson. On DVD and Blu-ray from Magnolia Home Entertainment ... Craig Robinson, Anna Kendrick, John Francis Daley, Rob Corddry and Ana Gasteyer star in the mis-fired comedy "Rapture-Palooza
" (2013). When the apocalypse actually happens and a billion people are raptured to heaven, Lindsey (Kendrick) and her boyfriend Ben (Daley) are left behind in suburban Seattle. Amidst talking locusts, blood rain showers and pot-smoking wraiths, the young couple attempts to live a normal, everyday life. On DVD and Blu-ray from Lionsgate ... When two kids join their parents on a "boring" archaeological dig in China, they discover a mournful dragon trapped deep inside a mystical temple; the pair must battle evil forces (and some very skeptical parents) to help the dragon regain its life force: a sacred, magical pearl in "The Dragon Pearl" (2011), starring Sam Neill, Louis Cobett, Li Lin Jin and Wang Ji. From Ketchup Entertainment ... After accidentally knocking her best friend off a roof, Alyce is haunted by guilt and delves into a brutal nightmare wonderland of sex, drugs and violence, her mind tearing itself apart along with anyone else who gets in her way in "Alyce Kills
" (2011), starring Jade Dornfeld, Tamara Feldman, James Duval, Eddie Rouse and Larry Cedar. From Gaiam Vivendi Entertainment.

In "Vampire
" (2011), starring Kevin Zegers, Keisha Castle-Hughes, Adelaide Clemens, Kristin Kreuk and Rachael Leigh Cook, a dedicated teacher, living a normal life, has a dark secret -- he's a vampire, compelled to drink human blood in order to survive. Using online chat rooms as his hunting grounds, he searches for suicidal young women who will satisfy his hunger and ensure his survival. From Lionsgate ...
The "Simon Rumley Trilogy" is a youth culture trilogy of films from one of the UK's leading independent filmmakers, Simon Rumley, that celebrates clubbing, Britpop and growing up in the bustling center of 1990s London. The films: "Strong Language" (2000): Sixteen young people talk about everything from ecstasy to one-night stands as a narrator relates a night of terror that changes his life forever. "The Truth Game" (2001): A group of twentysomething friends gather for a dinner party. But what should be a pleasant evening turns into a night where self-perception, trust and integrity are all challenged to the extreme. "Club Le Monde" (2002): It's Saturday night and a horde of clubbers turn up to a smoky, dingy, messy, drug-fuelled underground club. Drinking, dancing, drugging and talking bullshit. What else is there? $16.95 each from Jinga Films ... In "Stag" (2013), starring Donald Faison, Jon Dore and Eva Amurri Martino, the orchestrater of hazing pranks at his friend's stag parties gets his payback when its time for his stag party.From Vertical Entertainment ... And don't forget the "X-ray/Schizoid Double Feature" Blu-ray/DVD Combo from Scream Factory/Shout! Factory: "X-ray" (a.k.a Hospital Massacre) (1982): Susan Jeremy (Barbi Benton) goes to a local hospital for a "routine examination," but someone doesn't want her to check out…unless it's in a body bag. "Schizoid" (1980): A newspaper advice columnist (Marianna Hill) starts receiving threats from a mysterious person; at the same time, the female members of her psychiatrist's (Klaus Kinski) therapy group are being murdered one by one by a maniac wielding a large pair of scissors.


ON THE INDIE FRONT:

"Highland Park" (2013) is a comedy about a close-knit high school faculty who put their faith in a record lotto pool in one last bid to save their school after hearing budget cuts have eliminated all their jobs. Stars Billy Burke, Parker Posey, Michelle Forbes, Danny Glover, Deborah Ann Woll and Bo Derek. From Tribeca Film ... Battling back from a debilitating knee injury and struggling with his own inner demons, a professional baseball player nearing the end of his career reluctantly revisits his long-forgotten hometown to finally face his estranged, dying father in "Hitting the Cycle" (2012), starring J. Richey Nash, Courtney Henggelar and Bruce Dern. From Monarch Home Entertainment.


FOREIGN:

Based on the true story of a Hong Kong businessman who learns about his mysterious roots, "Floating City" (2012 -- Hong Kong) is a sweeping social-historical drama set against the backdrop of the British-colonized harbor that is still known today as "the Floating Village." In the early 1990s, Bo Wah Chuen (Aaron Kwok) attracted great attention as a business executive in the Imperial East India Company of Hong Kong, his prominence overshadowing even that of his British superiors. And, to the astonishment of many, Bo Wah Chuen looked nothing like a Chinese -- or his six siblings. Stars Aaron Kwok, Charlie Yeung, Nina Paw, Josie Ho and Annie Liu. On DVD and Blu-ray from Well Go USA ... The Cannes Film Festival prize winning "Post Tenebras Lux
" (2013 -- Mexico-France-Germany-The Netherlands) follows an upscale Mexican family whose move to the countryside in search of an ideal life results in domestic crisis and class friction. Stunningly photographed, the film is an enthralling and enigmatic exploration of the primal conflicts of the human condition. Stars Adolfo Jinenez Castro, Nathalia Acevedo, Willebaldo Torres and Rut Reygadas. From Strand Releasing.


FOR THE FAMILY:

"Chuggington: Chug Patrol -- Ready to Rescue" (2012) contains six new episodes for the pre-school train crowd. In the title episode, a special slated to premiere on Disney Junior and Disney Channel this fall, Wilson takes on new challenges and makes daring rescues as the newest member of Chuggington's emergency rescue squad. Other episodes include "Skylar's Squad," "Brewster's Crane Training," "Wobbly Wheels," "Wilson's Paper Trail" and "Koko's Guard." $14.98 from Anchor Bay
... The new animated feature-length "Scooby-Doo! Stage Fright" (2013) has Scooby and the Mystery Inc. gang trying to raise the curtain on a ghostly mystery that's haunting a creepy opera house, which happens to be the home of a popular, hit TV talent show. On DVD and Blu-ray from Warner ... Known as the "Spaceketeers" in the U.S., "Starzinger: The Movie Collection" (1978 -- Japan) is the anime saga dealing with the impending death of the Great Planet, caused by the frailty of its elderly Queen. To prevent this calamity, Princess Aurora of the Moon volunteers to become the new Queen, and sets out on a dangerous journey -- along with her friends and escorts, the powerful cyborgs Kugo, Djorgo, and Haka -- to the Great King planet to restore the Galaxy's Energy. $19.93 from Shout! Factory.


SPECIAL INTEREST:


"Free Angela and All Political Prisoners" (2012): A gripping historic account of the tumultuous events that befell African-American activist, writer and scholar Angela Davis and her cohorts in the turbulent 1960s. Told for the first time by Davis and others who lived through the events firsthand, this fascinating true story of justice, strength and political freedom provides a candid and powerful account of how the woman with the signature Afro hairstyle became an iconic symbol of the political and social movement. Executive Produced By Jada Pinkett Smith and Will Smith. From Lionsgate.


"The Life of Muhammad" (2013): Three-part program, presented by acclaimed journalist and author Rageh Omaar, charts the extraordinary story of a man who, in little more than 20 years, changed the world forever. Taking a journey that is both historical and relevant today, Omaar documents Muhammad's life from his humble beginnings in Mecca, to his struggles with accepting his prophetic role, his flight to Medina, the founding of the first Islamic constitution and his subsequent military and political successes and failures -- and to his death and his legacy. Filmed on location in Saudi Arabia, Jerusalem, Turkey, Syria, the U.S., the United Kingdom and Jordan. DVD, $24.99; Blu-ray, $29.99; from PBS Distribution.



"No Place on Earth" (2012): October 1942: Esther Stermer, along with some family members and a group of other families, seek asylum underground to evade being caught by pursuing Nazis. They remain hidden below for nearly a year and a half -- the longest recorded uninterrupted underground survival occurrence. Their harrowing story is unearthed by accident when cave explorer Chris Nicola stumbles upon remnants left behind by the cave dwellers. Through extensive research and determination, Nicola locates a few of the survivors and has them share their incredible story of strength and perseverance. On DVD and Blu-ray from Magnolia Home Entertainment.


"Spooks, Hoods & JFK: The Shocking Truth" (2008): First in an anticipated spate of documentaries commemorating the 50th anniversary of the assassination of President John F. Kennedy. CIA contract agent and underworld figure the late Chauncey Holt recounts his participation in deep cover black operations run by the intelligence community during the height of the Cold War. Holt carefully connects how these "black ops" were turned against JFK, leading up to his assassination in 1963. Two other documentaries from Bruder Releasing, already released, are being reissued: "I Shot JFK: The Shocking Truth" and "Confessions From the Grassy Knoll: The Shocking Truth," both of which show the meticulous research by private investigator Joe West, who, tipped off by FBI agent Zack Shelton, found a convict named James E. Files, who confessed to being the shooter on the infamous grassy knoll on November 22, 1963 and who implicated organized crime members Charles Nicoletti, Johnny Roselli and Sam Giancana in JFK's death. $14.95 each from MVD Entertainment.
FROM TV TO DVD:

"Being Human: Season 5" (2013) is a two-disc set with six episodes; DVD $34.98; Blu-ray $39.98. From BBC Home Entertainment ... "The Best of American Pickers: Mike and Frank's Picks" (2012) is a two-disc set with seven episodes, $14.98. Mike Wolfe and Frank Fritz are on a mission to recycle America
by restoring forgotten relics to their former glory. This collection highlights some of their finest excursions and best picks. From the holy grail of motorbikes (the XAVW) to military artifacts, and from rare toys to huge elephant heads, Mike and Frank never know what they'll come across or who they'll meet along the way. From Lionsgate ... "The Best of Pawn Stars: The Greatest Stories Ever Sold" (2009-2012) is a two-disc set with eight episodes, handpicked by the stars, $14.98. Contains the best episodes from the hit series. See Chumlee dress up like an elf, lasso a mechanical horse, and mash grapes with his feet to make wine (not at the same time). From Lionsgate ... "The Best of Storage Wars: Life in the Locker" (2011-13) is a two-disc set with 13 episodes that revisits the highs and lows of the modern-day treasure hunters -- Barry, Jarrod, Brandi, Darrell, Brandon, Dan and Laura -- in their bidding wars for the ultimate jackpot in storage locker auctions. $14.98 from Lionsgate ... "Boardwalk Empire: The Complete Third Season" (2012) is a five-disc set with 12 episodes of the immensely popular HBO series.
In this season, Nucky Thompson (Steve Buscemi) has become Atlantic City's undisputed czar during Prohibition and is facing the challenge of mending old relationships. While his marriage lies in shambles, he faces new competition from Gyp Rosetti (Bobby Cannavale), a hair-trigger gangster determined to siphon off his alcohol business. The conflict brings out the best and worst in Nucky, who proves his brutal mettle in a series of violent encounters, as new and familiar faces also undergo compelling metamorphoses. From HBO ... "The Good Wife: The Fourth Season" (2012-13) is a six-disc set with 22 episodes of the series that follows Alicia Florrick (Julianna Margulies), a wife and mother who reclaims control of her personal and professional lives as an attorney after her husband is involved in a very public sex and political scandal. $64.99 from CBS/Paramount ... "Mike & Molly: The Complete Third Season" (2012-13) is a three-disc set with 23 episodes, $44.98 from Warner ... "NCIS: The Tenth Season"
(2012-13) is a six-disc set with 24 episodes of the No. 1 scripted TV series, about the men and women of the Naval Criminal Investigative Service; the show throws in a good dose of humor with its crime-solving agenda as it focuses on the sometimes complex and always amusing dynamics of a team of special agents forced to work together in high-stress situations: From murder and espionage to terrorism and stolen submarines From CBS/Paramount ... "NCIS: Los Angeles: The Fourth Season" (2012-13) is a six-disc set of the series about the high stakes world of the Office of Special Projects, a division of NCIS that is charged with apprehending dangerous and elusive criminals that pose a threat to the nation's security. By assuming false identities
and utilizing the most advanced technology, this team of highly trained agents goes deep undercover, putting their lives on the line in the field to bring down their targets. From CBS/Paramount ... "Parenthood: Season 4" (2012-13) is a three-disc set with 15 episodes, $69.98 from Universal ... "Star Trek: Enterprise — The Complete Second Season Blu-ray" (2002-2003) is a six-disc Blu-ray set with all 26 episodes of the series that tracks the adventures of the pioneers of space travel who ventured into the universe in the 22nd century, 100 years before the events of "Star Trek: The Original Series." $120.99 from CBS/Paramount.

Check out other new August 20-26 DVD releases at OnVideo.