New on DVD and Blu-ray Week of June 18-24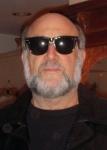 By Harley Lond - 06/17/13 at 06:42 PM CT
THIS WEEK'S MOVIE RELEASES:

"Stoker" is the U.S.-directorial debut of the great South Korean director Park Chan-wook ("Sympathy for Mr. Vengeance," "Oldboy," "Thirst") and it's quite an achievement. What starts out as a dysfunctional family drama spirals into an involving and intriguing mystery-thriller that becomes a modern-day riff on Hitchcock's "Shadow of a Doubt" -- but without the sheen of mid-1940s innocence. This film is dark, rude and off-kilter through and through, with a cast of characters whose motives and actions just can't be fathomed -- at first. The story line: India Stoker (Mia Wasikowska) was
not prepared to lose her father (who was also her best friend) (Dermot Mulroney) in a tragic auto accident. She's an outcast in her own mind and an outcast at school (one who knows how to defend herself when bullied by one of her male schoolmates). The solitude of her woodsy family estate and the unspoken somberness of her home life are suddenly upended by the sudden arrival of her Uncle Charlie (Matthew Goode), whom she never knew existed. When Charlie moves in with her and her emotionally unstable mother Evie (Nicole Kidman, in another of her against-the-grain-casting roles), India thinks the void left by her father's death is finally being filled by his closest bloodline. But soon after his arrival, India comes to suspect that this mysterious, charming man has ulterior motives. Uncle Charlie first makes moves on Evie, then decides he wants to get closer to India. But instead of feeling outrage or horror, the girl becomes increasingly infatuated with him, eventually unraveling a horrible mystery that has soiled the Stoker family's past. Though it wasn't a huge boxoffice success, "Stoker
" -- written by actor Wentworth Miller -- is one of the most original and auspicious releases of the year. Blu-ray extras include "An Exclusive Look: A Filmmakers Journey"; deleted scenes; "Behind the Scenes: Mysterious Characters, Designing the Look, Creating the Music"; more.

"Jack the Giant Slayer
": Director Bryan Singer transfers the greenscreen and special effects he used so well in the big screen versions of Marvel Comics' "X-Men" to a fairy tale -- with less illustrious results. Actually, Singer takes the Jack and the Beanstalk fairy tale and translates it into a myth: Ancient monks, in their effort to literally climb to heaven, plant magic beans that grow into a pathway to a land in the sky unfortunately inhabited by human-eating giants, who travel down the beanstalk to conquer mankind. Fortunately, a brave king creates a magical crown that controls the giants, defeating them and sending them back to their land. Centuries later, the evil adviser to the current king uncovers the ancient monks' beans and when they unwittingly fall into the hands of a young peasant, Jack, the gateway between Earth and the giants' lair is reopened, and the fight for the world begins again -- forcing Jack into the battle of his life to stop them. The film was a critical and financial failure and for good reason: the acting is bland and artificial, the story line uneventful and predictable. Nicholas Hoult is a whitebread hero as Jack, Stanley Tucci plays his role as Roderick, the evil advisor, with off putting aplomb; the only person really having fun here is Ewan McGregor as head of the king's army -- he must have been tickled pink with the size of his paycheck. Is this the Bryan Singer of "The Usual Suspects"? Co-stars Eleanor Tomlinson, Warwick Davis, Ian McShane, Bill Nighy and Ewen Bremner. Extras include deleted scenes and a gag reel. The Blu-ray version adds a "Become a Giant Slayer" interactive game.

Also due this week: "Quartet
," "Movie 43
," "21 & Over
" and "The Last Exorcism Part II
."


DVD COLLECTIBLES:
"Marketa Lazarova
" (1967) In its home country, Frantisek Vlacil's "Marketa Lazarova" has been hailed as the greatest Czech film ever made; for many U.S. viewers, it will be a revelation. Based on a novel by Vladislav Vancura, in turn based on a centuries-old Czechoslovakian legend, this stirring and poetic depiction of a feud between two rival medieval clans is a fierce, epic, and meticulously designed evocation of the beginning clashes between Christianity and paganism, humankind and nature, love and violence in the Middle Ages. The plot is simple: The two sons of a pagan lord, Kozlik, rob travelers on the road to the capital and, during one robbery, kidnap the son
of a German diplomat on his way to the king. In need of support to fend off an imminent attack by the king's men, Kozlik sends his sons to neighbor lord Lazar to entice him to join him in war. When Lazar refuses, the sons kidnap his daughter, Marketa Lazarova, just when she was ready to join a convent; she's then deflowered and made to become one of the son's concubines. The fighting and brutality continue as the Kozlik and Lazar clans fight back and forth and, eventually, the king's army attacks Kozlik. Despite the film's title, it's not really about Marketa Lazarova -- she doesn't even set off any of the film's main actions -- but rather about her epoch, environment and the events that swirl around her; she's kind of a symbol for paganism slowly giving way to Christianity. Vlacil's approach was to re-create the textures and mentalities of a long-ago way of life, rather than to make a conventional historical drama, and the result is dazzling. With its inventive widescreen cinematography, editing, and sound design, "Marketa Lazarova" is an experimental action film. It seamlessly moves between dreams, illusions, point-of-view action shots, flashbacks and religious imagery, all set against the backdrop of a winter white pagan world. I don't think I've ever seen a film with such ruthless, brutal and amoral characters -- but without the gore and gruesomeness that one associates with violence and brutality. This is, after all, the 13th century, a violent, horrible world, and brutality and amorality is the norm. It's a beautifully fascinating film, one you can't keep your eyes off. Or, as DVDTalk put it, "'Marketa Lazarova' is a dizzying step far back into the mysterious, mystically-minded Middle Ages, but it's no period piece, nor even a modern-world-aimed allegory like Bergman's also-medieval 'Seventh Seal.' What the film is, indelibly and rapturously, is a visceral, full-blooded (in every sense) immersion in medieval thinking, what the world looked and felt like to our 13th-century forebears." Another terrific "find" from Criterion.

"Things to Come
" (1936) is one of the most overlooked science fiction films of all time, a classic that, perhaps due to its bleakness and lack of science fiction gee-whiz gadgetry or monsters, has largely been ignored in the sci-fi pantheon. The film was a landmark collaboration between writer H. G. Wells (who oversaw the script, based on his 1933 book "The Shape of Things to Come"), producer Alexander Korda and designer and director William Cameron Menzies. Both the book and the film were prescient political works that predicted a century of turmoil and progress, beginning in
the late 1930s with the outbreak of a 30-year war that devastates civilization, turning the world into tribal enclaves ruled by warlords. There's a worldwide disease, The Walking Sickness, and a desolate future that would be mimicked by George Miller in "Mad Max 2: The Road Warrior." Eventually a scientist class arises, dubbed Wings Over the World, which brings technology and civilization back to humankind, eventually leading to a utopian (if emotionless) world and the conquest of space. "Things to Come" was one of the most expensive British productions of its day, a triumph of imagination and technical audacity. It wasn't as well received as the filmmakers had hoped, and the original 108 minute British release was cut to 96 minutes for the states; the film was further cut to 98, 96 and 92 minutes for subsequent British and U.S. releases; the latter length has been the dominant release print from the 1970s to the present. Criterion is releasing a 96 1/2-minute version in a new high-definition digital film restoration, with uncompressed monaural soundtrack on the Blu-ray edition. The film stars Raymond Massey, Edward Chapman, Ralph Richardson, Margaretta Scott, Cedric Hardwicke and Ann Todd. Extras include commentary featuring film historian and writer David Kalat; an interview with writer and cultural historian Christopher Frayling on the film's design; an audio recording from 1936 of a reading from H. G. Wells's writing about the "wandering sickness"; a booklet featuring an essay by critic Geoffrey O'Brien; and more. Highly recommended.

Also from Criterion is "Safety Last!
" (1923), featuring the comic genius of silent star Harold Lloyd. While Chaplin was the sweet innocent and Keaton the stoic outsider, Lloyd -- ­the modern guy striving for success -- was everyman. Here Lloyd plays a small-town bumpkin trying to make it in the big city, who finds employment as a lowly department-store clerk. He comes up with a wild publicity stunt to draw attention to the store, resulting in an incredible feat of derring-do on his part that gets him started on the climb to success. In a new 2K digital film restoration with a musical score by composer Carl Davis from 1989, synchronized and restored under his supervision and presented in uncompressed stereo on the Blu-ray edition. Extras include commentary featuring film critic Leonard Maltin and director and Harold Lloyd archivist Richard Correll; "Harold Lloyd: The Third Genius," a 104-minute documentary from 1989; three newly restored Lloyd shorts: "Take a Chance" (1918), "Young Mr. Jazz" (1919) and "His Royal Slyness" (1920); a booklet featuring an essay by critic Ed Park; and more.

Leaving the world of classics we travel to the surreal wild and wooly world of "Lifeforce
" (1985), a cheesy sci-fi thriller from director Tobe Hooper about a naked female vampire from outer space who arrives in London and promptly begins to infect the entire population by feasting on the human energy of her victims, turning the city into a crazy madhouse of vampire/zombie hybrids.
Roundly lambasted critically -- and flopping at the boxoffice when first released -- the film had fallen into obscurity until it was resurrected and restored by the folks at Scream Factory/Shout! Factory for a DVD/Blu-ray combo release (it was also selected by Chicago's Music Box Theatre to screen as part of its two-week festival of 70mm movies in February, alongside "West Side Story," " 2001: A Space Odyssey" and "Vertigo"). It's definitely time for a re-evaluation. ("Lifeforce" was loosely based on the novel "The Space Vampires" by philosopher Colin Wilson). The film stars Steve Railsback, Peter Firth, Frank Finlay, Patrick Stewart, Nicholas Ball and Mathilda May. The Blu-ray Collector's Edition includes both theatrical and international versions. Extras include commentary with director Tobe Hooper; a new retrospective with cast and crew including star Railsback, Hooper and others; an original vintage "Making-of Lifeforce" featurette; original theatrical trailer; TV spot; still gallery.

Also from Scream Factory/Shout! Factory comes "The Howling
Collector's Edition" (1981), directed by Joe Dante and starring Dee Wallace, Patrick Macnee, Dennis Dugan, Christopher Stone, Belinda Balaski, Kevin McCarthy, John Carradine, Slim Pickens and Elisabeth Brooks. "The Howling" helped kick off a short werewolf resurrection in the early 1980s, a skein that included "An American Werewolf in London" and culminated with "Teen Wolf." After a TV newscaster helps police track down a serial killer, she travels to the countryside to clear her head, only to discover that the killer came from a cabal of werewolves living close to her retreat. On DVD and Blu-ray Disc. Extras include commentary with director Joe Dante and actors Dee Wallace, Christopher Stone and Robert Picardo; "Unleashing the Beast: The Making of the Howling" multi-part documentary; deleted scenes and outtakes; and more.


BUZZIN' THE 'B'S:

In the tongue-in-cheek indie slasher flick "Everyone Must Die!" (2012), starring Nick LaMantia, Clifford Lynch, Nicole Beattie, a killer is going from town to town offing dozens of people, then moving on. When one young man's sister is slaughtered, he vows revenge and begins to track down the murderer. From MVD Visual ... "Twisted Twins" Jen and Sylvia Soska are back with their follow-up to the indie hit "Dead Hooker in a Trunk." The horror-thriller "American Mary
" (2012) is the story of a medical student named Mary who, growing increasingly broke and disenchanted with medical school and the established doctors she once idolized, gets involved in the
messy world of underground surgeries. Stars Katharine Isabelle, Antonio Cupo and Tristan Risk. From XLrator Media ... "The Ghastly Love of Johnny X" (2012), starring Creed Bratton, Kevin McCarthy, Kate Maberly, Paul Williams and Reggie Bannister, is a truly mad concoction, blending 1950s juvenile delinquents, sci-fi melodrama, song-and-dance and a touch of horror: Banished to Earth for intergalactic juvenile delinquency, Johnny X and his gang of Ghastly Ones set off in search of a piece of alien technology that could change the fate of the universe forever -- the so-called "resurrection suit." Soon, the extraterrestrial no-goodniks are embroiled in a wacky scheme involving a femme fatale named Bliss, a shifty concert promoter with schemes of his own, and a recently deceased musician who won't let a little decomposition stop him from rocking. From Strand Releasing ... "The Amazing Adventures of the Living Corpse
" (2013) was an instant fan favorite when it premiered at last year's Comic-Con in San Diego; the hip horror fantasy done in CG animation brings to life the cult underground Dynamite comic series "The Living Corpse Exhumed," by Ken Haeser and Buz Hasson. A creature of the underworld, lurking in catacombs and tunnels, the Living Corpse wears his heart on his molding sleeve. He's not a typical hero -- he' a zombie. And he's not a typical zombie -- he has a soul. His mission: To protect the earth from other flesh-eaters, to keep them in their graves and to keep the powers of wickedness from corrupting our world. The DVD features a DVD-ROM of "The Living Corpse: Haunted" comic. From Anchor Bay ... In the dark woods of Sweden, five young people are all alone in an old isolated summer cottage. What should have been a nice relaxing weekend soon becomes a living nightmare as the party is haunted by something evil from the past in "Mara" (2012 -- Sweden), starring Angelica Jansson, Cecilia Samuelsson, Emelie Frantz Nilsson, Martin Brandt and Philip Hansell. From MVD Visual ... "American Idiots
" (2011), starring Jeffrey T. Schoettlin, Caroline D'Amore, Sean Muramatsu and Madeline Merritt, is a raunchy comedy that has four friends going on a cross-country journey to Las Vegas to stop a wedding and save their buddy from losing the love of his life. From Lionsgate ... Someone, or something, is killing off all the people who served on the jury on one of San Francisco's most high profile serial killer cases in "Summoned" (2013), starring Cuba Gooding, Jr., Ashley Scott, Bailey Chase and James Hong. From Lionsgate.


ON THE INDIE FRONT:

"Touch" (2011), starring Porter Lynn, Long Nguyen, John Ruby and Melinda Bennett, is a sensual film that explores the sense of touch and its emotional impact on people. At the heart of the film is V.I.P. Nails, where a Vietnamese-American manicurist named Tam has a new customer, Brendan, a shy mechanic whose dirty hands prevents him from being intimate with his aloof wife (though that, of course, is an excuse for a failing marriage). Desperately seeking to save his relationship, Brendan goes to the nail salon every day where Tam does more than scrub his hands clean -- she also offers him advice on how to get his wife to love him again. Tam also has her own issues: She's dealing with the loss of her mother, the needs of her physically and emotionally
crippled father, and her own indecision in life. Soon, Tam and Brendan find themselves drawn to each other, an attraction which becomes harder and harder to resist. This evocative debut film by Vietnam-born filmmaker Minh Duc Nguyen, though awkward and predictable at times and hampered by weak acting by the male lead, still has some warm, special moments ... and also offers an interesting peek into the dynamics of mani/pedi parlors. From Cinema Libre Studio ... When a happily married young man runs into his high school sweetheart in "Divorce Invitation" (2012), the chance meeting rekindles the feelings he had all those years ago and, convinced that the old flame is his true soul mate, he wants out of his marriage -- but there's just one problem: He signed an iron-clad pre-nup which states that in order to get out of his marriage, he must throw a "Divorce Party" and invite all of the guests who came to the wedding. Stars Jonathan Bennett, Jamie-Lynn Sigler, Nadia Bjorlin, Elliott Gould, Lainie Kazan, Paul Sorvino, Richard Kind and Andrea Bowen. From Level 33 Entertainment ... Juno Temple, Michael Angarano, Alexis Bledel, Billy Magnussen, Alia Shawkat, Bobby Moynihan, Steve Park star in "The Brass Teapot
" (2012), based on the comic book series "The Brass Teapot" about a twenty-something couple who fall upon hard economic times and, on a trip, find a mysterious, magical brass teapot that makes them money -- but at a surprising price: the teapot spews forth money only when they physically hurt themselves. From Magnolia Home Entertainment ..."Gibsonburg
" (2012) is the inspirational true story of a high school baseball team in Ohio that became the only team in the nation to win a State Championship game with a losing record. The drama follows Andy Gruner, high school senior and captain of the baseball team, who is struggling with the family business going into debt, pursuing a relationship with his longtime crush, Kathy Colaner, and the discovery of a family secret that could fracture his family's bonds. Stars Louis Bonfante, Lili Reinhart and Jonnie Wagner. From Monarch Home Entertainment.


FOR THE FAMILY:
"Kung Fu Panda: Legends of Awesomeness: Good Croc, Bad Croc" (2013) consists of seven episodes from the TV series based on the movie franchise: "Good Croc Bad Croc," "The Princess and the Po," "Chain Reaction," "Bad Po," "Jailhouse Panda," "Father Crime" and "Po Fans Out." $14.98 from Fox ... "Dino King 3D" (2013) is a CGI-animated adventure about Speckles, a baby Tarbosaurus, who is exiled and forced to flee his homeland when his entire family is killed by an evil, one-eyed T-Rex. In the hostile jungle he meets up with Blue Eyes, another lonely and lost Tarbosaur, and he eventually returns to claim his family's ancient hunting grounds to become The Dino King. On DVD and Blu-ray from Well Go USA ... "Scooby-Doo! Mystery Incorporated Season 2 Part 2: Spooky Stampede" (2013) is a two-disc set with 13 episodes, $19.97 from Warner.


SPECIAL INTEREST:


"Heroin King of Baltimore: The Rise and Fall of Melvin Williams" (2013)" Melvin Williams was the heroin king of Baltimore who amassed nearly a half billion dollars during the 70s and early 80s. After the Martin Luther King assassination, Baltimore City officials would call on Melvin Williams, age 27, to help stop the riots. Famous in Baltimore for telling the rioters to stop and go home, Williams left the police bewildered that they didn't have enough power to stop the riots even with the armed forces involved. However, instead of being grateful, the powers that be saw Williams as a threat and would ultimately frame him and put him behind bars for 26 years. $19.95 from MVD Entertainment.



"The Ghost Army" (2013): In the summer of 1944, a handpicked group of G.I.s -- including young artists recruited from art schools across the country -- landed in France to conduct a special mission. Armed with truckloads of inflatable tanks, a massive collection of sound effects records, and more than a few tricks up their sleeves, they created a traveling road show of deception on the battlefields of Europe, with the German Army as their audience. From Normandy to the Rhine, the 1,100 men of the 23rd Headquarters Special Troops, known as the Ghost Army, conjured up phony convoys, phantom divisions and make-believe headquarters to fool the enemy about the strength and location of American units. Every move they made was top secret, and their story was kept quiet for decades after the war's end.$24.99 from PBS Distribution.


"NOVA: Meteor Strike" (2013): On the morning of February 15, 2013, a 7,000-ton asteroid crashed into the Earth's atmosphere, exploded, and fell to the ground across a wide swath near the Ural Mountains in Russia. A blinding flash of light streaked across the sky, followed by a shuddering blast strong enough to damage buildings and send more than 1,000 people to the hospital. According to NASA, the Siberian meteor exploded with the power of 30 Hiroshima bombs and was the largest object to burst in the atmosphere since the Tunguska event of 1908. Within days, NOVA crews joined impact scientists in Russia as they hunted for clues about the meteor's origin and makeup. $24.99 from PBS Distribution.


"Justin Bieber: Always Believing" (2012): Written, directed and executive produced by Thomas Gibson, maker of the documentary "Biebermania," this documentary provides fans with a comprehensive profile of the teen idol; features never-before-seen footage of on-again, off-again girlfriend Selena Gomez, plus exclusive interviews with fellow touring act Mindless Behavior and celebrity insights from Usher, Drake, Sean Kingston and Nicki Minaj. $7.98 from Entertainment One.
FROM TV TO DVD:

"Body of Proof: The Complete Final Season" (2013) is a three-disc set with 13 episodes, $39.99 from Disney ... "Call the Midwife: Season Two" (2012-13) consists of eight episodes of the U.K. series about a young midwife in 1950s London's working class East End who provides the poorest women with the best possible care. Available as a three-disc DVD, $39.98; two-disc Blu-ray, $44.98. From BBC Home Entertainment ... "Drop Dead Diva: The Complete Fourth Season" (2012) is a three-disc set with 13 episodes, $30.99 from Sony ... "Rectify"
(2012) is a two-disc set with all six one-hour episodes of the Sundance Channel hit, $29.98 from Anchor Bay ... "Springhill, Series 1" (1996-1997) is a four-disc set with all 26 episodes of the first season of the British series "soap" mixed with mysterious, supernatural elements, $59.99 in its U.S. debut from Acorn Media ... "Web Therapy: The Complete Second Season" (2012) is a two-disc set with 11 episodes of the Showtime series about Fiona Wallace (Lisa Kudrow), a therapist with little patience for her patients. Tired of hearing about people's problems for 50 minutes, she devises an innovative new treatment -- the three-minute therapeutic video chat. $19.98 from Entertainment One ... "The Wild West" (2006) is a miniseries reveals the real stories behind three of the West's most famous figures: General Custer, Wyatt Earp, Billy the Kid. From BBC Home Entertainment ... "Wilfred: Season 2" (2012) is a singe disc with 13 episodes, $29.98 from Fox.

Check out other new June 18-24 DVD releases at OnVideo.