New on DVD and Blu-ray Week of June 11-17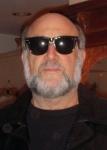 By Harley Lond - 06/10/13 at 07:28 PM CT
THIS WEEK'S MOVIE RELEASES:

"Oz the Great and Powerful": Director Sam Raimi and the folks at Disney obviously struggled long and hard to create a worthy prequel to the masterful 1939 "Wizard of Oz," and based on the eye-popping visuals (deigned with the 3D process in mind), the CGI and VFX specialists kept up their end of the bargain. But the rest of the crew, including an A-list group of thespians (James Franco, Rachel Weisz, Mila Kunis and Michelle Williams, all acting here as if they didn't want to be in the production), writers Mitchell Kapner, David Lindsay-Abaire and Mitchell Kapner (who took a clever
idea, the backstory to the wizard of Oz himself, and populated it with mediocre dialogue), Raimi ("The Evil Dead," "Spider-Man"), who had difficulty here with a ponderous script) and composer Danny Elfman, whose scores for fantasy films are starting to all sound alike), weren't up to the task. Aside from a fairly spectacular special effects ending, this family film is mildly entertaining -- the only saving grace being the development of the links between this outing and the transcendent 1939 masterpiece. The story line: Oscar (nicknamed Oz) Diggs (Franco), a small-time circus magician with dubious ethics, escapes in a hot air balloon from an angry crowd at a carnival in dusty Kansas in 1905, landing in the magical Land of Oz, where he's heralded as the long-awaited Wizard. There he meets three witches: Theodora (Kunis), Evanora (Weisz) and Glinda (Williams), who are not convinced he is the great wizard everyone's been expecting, and the threesome draw him into the epic problems facing the land and its inhabitants. DVD bonus features include bloopers and a featurette, "Walt Disney and the Road to Oz." The Blu-ray edition adds "The Magic of Oz the Great and Powerful
" immersive Second Screen experience with linking behind-the-scene featurettes, "My Journey in Oz by James Franco," an interview with composer Danny Elfman, and a couple more making-of documentaries.

Want another remake of a favorite kids tale? "Hansel & Gretel: Witch Hunters
" is another in the growing line of adult makeovers of fairy tales, here with Jeremy Renner and Gemma Arterton starring as the titular heroes who, after defeating a witch as kids, grow up to become bounty hunters, traveling the world to rid towns and villages of their broom-flying crones. But after dispatching a host of monsters, and creating a reputation for themselves, they meet their match in Muriel (Famke Janssen), a rare, shape-shifting witch whose power tests the sibling's strengths and resolve -- and dredges up secrets from their sketchy past. Renner, whose career has had more ups and downs than a witch's nose, and Bond Girl Arterton, are wasted here, having little more to do than fight witches in front of green screens and look pretty; Janssen holds up much of the film with her nastiness. There's nothing special here -- it's a pleasing, loud, special-effects-laden adventure that you'll forget as soon as the DVD stops. Bonus features include three behind-the-scenes featurettes.

In the action-thriller "Snitch
," Dwayne Johnson plays against character and eschews flexing his muscles for exercising his brain power. Here he stars as a successful businessman with a trucking firm who learns his estranged son faces 10 tough years in a Federal prison for drug possession. To get him out, he volunteers to become an undercover informant and infiltrate a ruthless cartel, using his truck to smuggle dope and money across the border into Mexico. But the big guy gets in over his head, and when the cartel comes after him, he has to resort to some outrageous plans to get himself and his family off the hook. The initial pacing is slow for this type of film -- mainly to flesh out Johnson's character and his motivation -- but once things get going it becomes enjoyable. Inspired by true events, the film is a nice change of pace for The Rock. And Susan Sarandon continues her skein of playing supporting characters with dubious motives. Extras include commentary, deleted scenes and a making-of featurette.


DVD COLLECTIBLES:

Though he only made five films before his untimely death at 33, Bruce Lee is an iconic figure in world cinema, single-handedly bringing Kung Fu and Karate into the mainstream of action films. He's still considered to be the greatest martial arts practitioner on and off the big screen, and his films still resonate to this day. Lee was born in San Francisco in 1940 but was raised in Kowloon. He returned to the states in 1958, studied drama, philosophy and martial arts, then segued to acting by landing a role in the 1966-67 TV series "The Green Hornet," playing the Green Hornet's martial-arts sidekick Kato (when the show aired in Hong Kong, it was unofficially referred to as "The Kato Show"). After co-starring in a string of "B" pictures, he returned to Hong Kong, where he starred in
Lo Wei's "The Big Boss" (1971) and "Fist of Fury" (1972). The films were such enormous success that he went on to write, direct and star in "Way of the Dragon (1972) (which introduced Chuck Norris and featured an incredible fight scene in the Colosseum in Rome). In 1973, Warner Bros. tapped Lee to star in "Enter the Dragon," a martial arts extravaganza that co-starred John Saxon and Jim Kelly and culminated in a spectacular "cast-of-100s" fight on the island of Han. Lee died after filming but before the release of the film, which went on to world-wide success at the box office (grossing approximately $25 million domestically -- the equivalent of almost $180 million in today's box office) and set the stage for generations of kung-fu artists and films ("The Game of Death," which was incomplete when Lee died, was released in 1978). On the 40th anniversary of the film, Warner Home Video is releasing "Enter the Dragon
40th Anniversary Ultimate Collector's Edition Giftset" on Blu-ray that's loaded with goodies that includes two discs, collectible art cards, a lenticular card and an embroidered patch. Bonus features include three new featurettes: "No Way As Way" (on the legacy of Bruce Lee), "The Return to Han's Island" and "Wing Chun: The Art That Introduced Kung Fu to Bruce Lee"; an interview gallery featuring Lee's wife, Linda Lee Caldwell; vintage pieces "Backyard Workout With Bruce Lee," "Curse of the Dragon," "Location: Hong Kong With Enter the Dragon," "Blood and Steel: The Making of Enter the Dragon," "Personal Profile Bruce Lee: In His Own Words"; five trailers, seven TV spots. All for $49.99.

"Ferlinghetti: A Rebirth of Wonder
" (2010) Lawrence Ferlinghetti was the leading light of the Beat literary movement in the 1950s and 1960s, co-founding the City Lights Bookstore in San Francisco in 1953 and, two years later, setting up the publishing arm of the store, which published his poetry as well as the works of Kenneth Rexroth, Kenneth Patchen, Marie Ponsot, Allen Ginsberg, Bob Kaufman, Denise Levertov, Robert Duncan, William Carlos Williams and Gregory Corso. In 1956, Ginsberg's earth-shaking "Howl" was published by City
Lights Publishers; subsequently, the book was seized by the S.F. police and Ferlinghetti was were arrested on obscenity charges. His trial was a cause celebre for freedom of speech (and writing) and, in 1957, a judge found "Howl" not obscene and acquitted Ferlinghetti. The landmark case established a key legal precedent for the publication of other controversial literary works with redeeming social importance. Six decades later, Ferlinghetti and City Lights are still going strong. This incisive and entertaining portrait of Ferlinghetti explores his vital role as catalyst for numerous literary careers and for the Beat movement itself. Includes interviews and footage of Ferlinghetti, Ginsberg, Snyder, Dennis Hopper, former U.S. Poet Laureate Billy Collins, Dave Eggers, Anne Waldman, Obie Award winner Michael McClure, PEN Open Book Award winner Amiri Baraka, Bob Dylan and others. On DVD, $24.95 from First Run Features.

The folks at The Criterion Collection have released the Blu-ray debut of Ingmar Bergman's "Wild Strawberries
" (1957), a treasure from the golden age of art-house cinema and one of the films that catapulted Bergman to international acclaim. Traveling to accept an honorary degree, Professor Isak Borg -- ­masterfully played by veteran director Victor Sjostrom -- ­is forced to face his past, come to terms with his faults, and make peace with the inevitability of his approaching death. Through flashbacks and fantasies, dreams and nightmares, "Wild Strawberries" dramatizes one man's voyage of self-discovery. In a new high-definition digital film transfer, with uncompressed monaural soundtrack


BUZZIN' THE 'B'S:

In "Knife Fight
" (2012), starring Rob Lowe, Julie Bowen, Carrie-Anne Moss, Jamie Chung, Saffron Burrows, Eric McCormack, Jennifer Morrison and Richard Schiff, a political strategist juggling three clients questions whether or not to take the high road as the ugly side of his work
begins to haunt him. From IFC Films ... When unsafe drilling by an oil company causes a volcanic eruption in a small town, scientists soon realize that the explosion is just the first in a series that could trigger the dangerous "Ring of Fire" of the world's volcanoes, setting off a cataclysmic chain of events that could destroy the Earth in "Ring of Fire" (2013), the kick off feature of the ReelzChannel five-film doomsday series. Stars Michael Vartan, Terry O'Quinn, Lee Smith. On DVD and Blu-ray from Sonar Entertainment/Gaiam Vivendi Entertainment ... Set against the backdrop of Australia's stunning Gold Coast,an FBI agent investigating the murder of a businessman who led a secret double life teams up with the slain man's widow to uncover an intricate web of deceit more shocking and more sinister than anyone could have imagined in "Absolute Deception" (2013), starring Cuba Gooding Jr., Emmanuelle Vaugier, Evert McQueen and Ty Hungerford. From Sony ... Two extraordinary women, Coretta Scott King (Angela Bassett), wife of Martin Luther King Jr., and Dr. Betty Shabazz (Mary J. Blige), wife of Malcolm X, come to life in "Betty & Coretta" (2012),a Lifetime drama starring Angela Bassett, Mary J. Blige and Malik Yoba. After their husbands' tragic assassinations, the pair developed a unique friendship spanning
three decades as they carried on the civil rights movement while supporting their families as single mothers. From Lionsgate ... A martial arts instructor is recruited as a bodyguard for an extremely powerful couple and when her employers are kidnapped, she's forced into a deadly world of underground fighting to rescue them in "Ninja Masters" (2009 -- Hong Kong), starring Luxia Jiang, Sam Lee and Eddie Cheung; from Lionsgate ... After a messy divorce, a young woman discovers that she has bigger problems when she encounters a ghostly child in the mirrors of her new home -- and the young boy has a horrifying secret for her, in "The Unbroken" (2012), starring Aurelia Riley, Daniel Baldwin, Warwick Davis, Patrick Flanagan and Jay Laga'aia; from Inception Media.


ON THE INDIE FRONT:

As much as we wanted to like "Wrong
" (2013), the fourth feature from cinematic surrealist Quentin Dupieux, the director of cult-hit "Rubber," we just couldn't get into the film: the acting and directing just misses the mark -- it neither clicks into place nor is surrealist enough to get us past the slow-moving scenario (unlike the more recent surrealist tomes such as "Holy Motors,"
"Enter the Void" and "Upstream Color"). Though it looks good on paper -- Dolph Springer awakens one morning to find he has lost the sole love of his life -- his dog, Paul. Desperate to reunite with his best friend and to set things right, Dolph embarks on a journey that spirals into the realm of the absurd, where he meets up with a promiscuous pizza delivery girl, a mentally unstable, jogging-addicted neighbor, an opportunistic French-Mexican gardener, an eccentric pet detective and an enigmatic pony-tailed guru -- and it does have some individual moments of brilliance, the whole endeavor ends up a boring, self-indulgent exercise. On DVD and Blu-ray from Drafthouse Films ... With levity and sadness, two grown children and their aging parents struggle with the decision about whether the older generation -- mom has Alzheimer's and dad is in the early stages of senility -- should stay in the house where they have lived for 50 years in "Fred Won't Move Out" (2012), starring Elliott Gould, Fred Melamed, Stephanie Roth Haberle, Judith Roberts, Mfoniso Udofia and Ariana Altman. From Virgil Films.


FOREIGN:
"Clip
" (2012 -- Serbia and Montenegro) is a dynamic, disturbing portrait of contemporary Serbian youth. Jasna, a pretty girl in her mid-teens with a terminally ill father and dispirited mother at home, is disillusioned by her unglamorous life in a dismal Belgrade suburb. Opposing everyone, including herself, she experiments with sex, drugs and partying. Jasna is left with
nothing to help her navigate her world other than her camera phone and a strong desire to capture clips of her life speeding by. This is a gripping -- if downbeat -- debut from writer-director Maja Milos. From Artsploitation ... Political intrigue, betrayal, peril and forbidden romance play out in "Masquerade
" (2012 -- South Korea), a critically acclaimed drama set in the royal palace of Korea's ancient Joseon Dynasty. Amid national chaos and a fear for his life, tyrannical King Gwanghae orders his trusted counselor to find a royal body double; he recruits a crude, working-class peasant, a village performer who bears a startling resemblance to the ruler. When the king falls into a coma from poisoning, the double takes the throne and follows his heart -- no matter what the price -- to save his country from collapse and its oppressed people from despair. From CJ Entertainment America/Inception Media Group ... The personal assistant to the wife of the head of a multinational conglomerate gets involved in corruption and a torrid series of intra-familial deceptions in "Taste of Money
" (2012 -- South Korea), starring Yun-shik Baek, Hyo-jin Kim and Kang-woo Kim. From IFC Films.


FOR THE FAMILY:

"Power Rangers Super Samurai: Secret of the Red Ranger -- Volume 4" (2012) features four episodes and two music videos as the Rangers fight to take down Serrator's secret plan to split apart the world. $14.98 from Lionsgate.


SPECIAL INTEREST:


"The Black Kung Fu Experience" (2013): Chronicles kung fu's black pioneers and heroes, exploring the intersection of African-American and Asian cultures; the documentary traces the rise of the black kung fu experience in the 1960s and 70s, and then reconnects with the contemporary martial arts scene in Washington D.C., Los Angeles, the Virgin Islands, Jamaica and Hong Kong. $24.99 from PBS Distribution.


"11 Flowers" (2011 -- China): One of China's foremost directors, Wang Xiaoshuai, has created a moving coming-of-age tale set in the final days of China's Cultural Revolution. Eleven-year-old Wang lives with his family in a remote village in Guizhou province. Life is tough, but they make the most of what little they have. When Wang is selected to lead his school in their daily gymnastics, he's told he must wear a clean, new shirt, which forces his family to make a great sacrifice. Soon after, Wang has an encounter with a wounded, desperate man on the run. In no time their fates are intertwined. $27.95 from First Run features.



"Hellbound?" (2013): Thought-provoking feature-length documentary that explores today's highly contentious debate over the Christian doctrine of hell, featuring interviews with an eclectic group of authors, theologians, pastors, social commentators, musicians, exorcists and other high profile participants in the debate. Features commentary, "To Hell and Back" featurette and nine bonus interview outtakes. From Virgil Films.


"History Classics: After People" (2006-10): Mystifying glimpse into humanity's post-apocalyptic future with four History programs on the fate of humans and our planet, offering an intelligent and provocative look at some of the grim realities we face: "Life After People," "After Armageddon," "Mega Drought" and "Mega Freeze." Three-disc DVD, $19.98 from Lionsgate.


"I Want My Name Back" (2011): If you know your old-school rap history, then you know that the legendary Sugarhill Gang introduced Hip-Hop to the world with the Top 40 Hit "Rapper's Delight" in 1979. But the story you haven't heard is the shocking truth about how greed and betrayal led to the band's fall into obscurity. From chart-topping superstars to broke outcasts, band members Master Gee and Wonder Mike were left with almost nothing. This documentary takes a look at the group's rise to fame and how they were taken for a ride by an unscrupulous record company, losing their money and their name in the process. From One Village Entertainment.


"Killing Lincoln" (2012) Suspenseful account of the events surrounding the assassination of U.S. President Abraham Lincoln. While some aspects of the plot to slay Lincoln and cripple the union are widely known, much more of the history unfolds in this thriller based on the best-selling book by Bill O'Reilly and Martin Dugard. Narrated by Tom Hanks and produced by Tony Scott and Ridley Scott; stars Billy Campbell as President Lincoln. On DVD and Blu-ray from Fox.



"A Labor of Love" (1976): Documents the heart-felt and earnest attempt by a naive Chicago filmmaker to create "The Last Affair," a serious drama that was to include hard core, X-rated sex scenes. The documentary highlights the struggles with the inexperienced cast and the director's attempts to galvanize the production and make a serious film even though the backers want the film to be 80 percent sex in order to cash in on the new "legitimacy" of big-time, big-screen porn (ala "Deep Throat"). Restored in 2K from a 16mm Ektachrome original. From Vinegar Syndrome.


"Mumia: Long Distance Revolutionary" (2012): Before he was convicted of murdering a policeman in 1981 and sentenced to die, Mumia Abu-Jamal was a gifted journalist and brilliant writer. Now after more than 30 years in prison, Mumia is not only still alive but continuing to report, provoke and inspire. This documentary is a portrait of a man whom many consider America's most famous political prisoner -- a man whose existence tests our beliefs about freedom of expression. Through prison interviews, archival footage, and dramatic readings, and aided by a potent chorus of voices including Cornel West, Alice Walker, Angela Davis and others, the film explores Mumia's life before, during and after Death Row. $24.95 from First Run Features.
FROM TV TO DVD:

"Beverly Lewis' The Confession" (2013 -- TV) stars Katie Leclerc, Sherry Stringfield, Bill Oberst Jr., Cameron Deane Stewart and Julia Whelan in this sequel to the Hallmark Channel's "Beverly Lewis' The Shunning," based on the second novel of "The Heritage of Lancaster County" trilogy from New York Times best-selling author Lewis; Katie Lapp (Leclerc), a young Amish woman, goes on a journey in search of her identity -- only to find herself embroiled in a mystery that must be solved before she can be reunited with the "Englisher" mother, who gave her up for adoption 20 years
earlier. From Sony ... "Burn Notice: Season 6" (2012) is a four-disc set with 18 episodes, $49.98 from Fox ... "The Dick Van Dyke Show: The Complete Third Season" (1963-84) is a three-disc Blu-ray set with 32 episodes, $59.98, featuring a TV Academy Tribute to Carl Reiner, Mary Tyler Moore's appearance on "The Danny Kaye Show," commentaries with Carl Reiner and Dick Van Dyke, the Emmy Award telecast featuring the cast, rare rehearsal footage, network promo spots, photo galleries, more. From Image Entertainment ... "Fairly Legal: Season Two" (2012) is a three-disc set with 13 episodes, from Universal ... "Ghost Hunters: Season 8 Part 2" (2012), is a four-disc set with 26 episodes, $24.98 from Image Entertainment) ... "House of Cards: The Complete First Season" (2013) is a four-disc set with 13 episodes of the popular Netflix series; on DVD and Blu-ray from Sony ... "Major Crimes: The Complete First Season" (2012) is a three-disc set with 10 episodes, $39.98 from Warner ... "Necessary Roughness: Season Two" (2012-13) is a four-disc set with 16 episodes, from Universal ... "The Newsroom: The Complete First Season" (2012), is a four-disc set with 10 episodes of the series that focuses on an ambitious group of broadcast journalists who set out on a patriotic mission to bring integrity back to the news in the face of corporate and commercial obstacles. Extras include "Mission Control" behind-the-scenes featurette; "The Rundown" roundtable discussion with cast and crew; deleted scenes; commentaries; "Inside the Episodes" with creator Aaron Sorkin; episodic previews and recaps. On DVD, $59.99 and Blu-ray, $79.98, from HBO ...
"Perry Mason: The Ninth and Final Season -- Volume One" (2012) -- a four-disc set with 15 episodes -- is the the first part of the last season of America's favorite courtroom drama, based on the character created by Erle Stanley Gardner. Raymond Burr stars as Mason, an attorney who specializes in defending seemingly indefensible cases. With the aid of secretary Della Street and investigator Paul Drake, Mason digs deeply into his cases, revealing startling facts and, relying on his outstanding courtroom skills, often tricks or traps people into unwittingly admitting their guilt. $45.99 from Paramount ... "Rizzoli & Isles: The Complete Third Season" (2012) is a three-disc set with 15 episodes, $39.98 from Warner ... "The Wedding Band: The Complete First Season" (2012-13) is a three-disc set with 10 episodes, $39.98 from Fox.

Check out other new June 11-17 DVD releases at OnVideo.