New on DVD and Blu-ray Week of May 28 -- June 3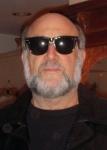 By Harley Lond - 05/27/13 at 07:16 PM CT
THIS WEEK'S MOVIE RELEASES:

Australian director Cate Shortland's second feature, "Lore," takes a grueling journey with a young German girl as she struggles to survive the punishing conditions of post-World War II Germany, "paying" for her Nazi parents' support of Hitler and his war. Newcomer Saskia Rosendahl stars as Lore, a 14-year-old girl who is left to fend for herself after her SS father and mother are
imprisoned by the victorious Allies at the end of World War II. Lore
takes the lead as she and her four siblings set out on a harrowing trip across the devastated country, from Bavaria toward the safety of their grandmother's house in the North. The children struggle to survive the land's horrible post-war conditions, and Lore begins to understand the truths and consequences of her parents' actions and their support of the atrocities of the Holocaust. It's uplifting and depressing all at once, as Lore slowly grows in her understanding of the reality outside her narrow worldview. Based on the 2001 novel by Rachel Seiffert. In German with English subtitles.

Also out this week: "Dark Skies
," a supernatural thriller that follows a young family living in the suburbs who are bedeviled by unknown forces. Stars Keri Russell, Josh Hamilton, Dakota Goyo, Kadan Rockett and J.K. Simmons.


DVD COLLECTIBLES:
"Life is Sweet
" (1990), from Mike Leigh, is an intimate, invigorating, and amusing portrait of a working-class family in a suburb just north of London -- ­an irrepressible mum and dad (Alison Steadman and Jim Broadbent) and their night-and-day twins, a bookish good girl and a sneering layabout (Claire Skinner and Jane Horrocks). In it, Leigh and his typically brilliant cast create, with extra­ordinary sensitivity and craft, a vivid, lived-in story of ordinary existence, in which even modest dreams (such as the father's desire to open a food truck) carry enormous weight. Perched on the line between humor and melancholy, "Life is Sweet" is captivating, and it was Leigh's first international sensation. In a new high-definition digital restoration, with 2.0 surround DTS-HD Master Audio soundtrack on the Blu-ray edition. From The Criterion Collection.

"Cleopatra
" (1963), directed by Joseph L. Mankiewicz and starring Richard Burton, Elizabeth Taylor, Rex Harrison, Hume Cronyn, Cesare Danova, Martin Landau and Roddy McDowall, is a two-disc 50th Anniversary Blu-ray edition that features the 243-minute premiere version of the film -- meticulously restored -- with never-before-seen missing footage. A limited edition comes packed in a full-color book featuring rare images from the making of the film. The historical epic shot in 70mm was the highest
grossing film of 1963, bringing in more than $24 million in its initial release ... but the film cost an unprecedented $42 million to make (equivalent to over $300 million today) and nearly bankrupted 20th Century Fox. In addition to elaborate sets and costumes, production delays and the relocation of principal filming from London to Rome added to the skyrocketing budget. A very public love affair between Taylor and Burton that blossomed during the three-year production meant that there was as much romance and intrigue off-screen as on-screen. The film later won four Academy Awards, and was nominated for five more, including Best Picture.


BUZZIN' THE 'B'S:

I'm a fan of John Cusack's work -- especially when he plays down-and-dirty -- and I'm also fascinated by the phenomenon of the shortwave numbers stations, used by the world's intelligence agencies to transmit secret messages (as popularized by Wilco's 2001 album "Yankee Hotel Foxtrot"), so I was looking forward to "The Numbers Station
" (2012), starring Cusack, Malin Akerman, Liam Cunningham and Lucy Griffiths. The plot: After his latest mission goes disastrously wrong, veteran CIA black ops agent Emerson Kent (Cusack) is given one last chance to prove he still has
what it takes. His new assignment: guarding Katherine (Malin Akerman), a code operator at a top-secret remote CIA numbers station in Great Britain. When an elite team of heavily armed assailants lays siege to the station, Emerson and Katherine suddenly find themselves in a life-or-death struggle against an unknown enemy. While there's some interesting twists and turns, for the most part the scenario is pretty predictable -- though there are some thrilling action sequences. Cusack plays his character so close to the vest that one doesn't know if he's just walking through his lines or playing an extremely introverted agent. Fun but forgettable. On DVD and Blu-ray from Image Entertainment ... In "Rolling Thunder
" (1977), starring William Devane, Tommy Lee Jones, Linda Haynes and Dabney Coleman, a Vietnam War POW -- who endured eight years of torture -- returns home to a hero's welcome and a cash reward, but finds that his wife has fallen in love with another man. To make matters worse, a group of thugs go after his reward, in the process killing his wife and son; he then teams up with another ex-POW to exact his revenge. From Shout! Factory ... In "Dead Mine" (2012), the legend of Yamashita's Gold lures a treasure hunter and his group deep into the Indonesian jungle where they become trapped in an abandoned World War II Japanese bunker and face the terrifying reality that the only way out is to go further in; stars Joe Taslim, Sam Hazeldine and Miki Mizuno. From XLrator Media ... In "Baby Mama's Club" (2010), starring Tommy Friend and Miko DeFoor, best friends James, a consummate womanizer who becomes a gather for the 17th time, and married Randall, who becomes a father for the first time, go to an unconventional counselor to help them with their problems: Rand to get the respect of his wife and James to control his sexual addiction. From Lionsgate ... After a family seeks refuge in a storm shelter during a tornado, they discover that someone -- or something not quite human -- is holding them captive in "Nailbiter" (2012), starring Erin McGrane, Meg Saricks, Emily Boresow, Sy Spurgeon and Michelle Davidson. From Lionsgate.


ON THE INDIE FRONT:

In "Dorfman in Love
" (2013), starring Sara Rue, Elliott Gould, Jonathan Chase, Johann Urb, Haaz Sleiman, Scott Wilson and Catherine Hicks, San Fernando Valley girl Deb Dorfman (Rue), who spends more time on her demanding widowed father and stingy married brother than on her own life, jumps at the chance to cat-sit at the cool downtown Los Angeles loft of the young journalist she has a secret crush on; while he's away, with the aid of his neighbors -- including a hunky artist who may not be exactly what he seems -- she gives the loft, and herself, a makeover. From DVD. (Virgil Films).


FOR THE FAMILY:

"Bubble Guppies: Sunny Days!" (2013) features six underwater adventures: "The Beach B!," "The Legend of Pinkfoot," "Bring on the Bugs," "The Sizzling Scampinis!," "Bubble Duckies!" and "Gup, Gup, and Away!" On DVD, $16.99, from Nickelodeon/Paramount ... "The High Fructose Adventures of Annoying Orange: The Complete First Season" (2012) is a four-disc set with 30 episodes that follows YouTube sensation Annoying Orange along with his band of produce buddies -- Passion Fruit, Pear and Marshmallow -- as they navigate the time-space continuum in their magical fruit cart. From Prehistoric Era to Colonial Times, Orange and the rest of the crew are dropped into random adventures and forced to squeeze their way out. $29.93 from Gaiam Vivendi.


SPECIAL INTEREST:

Master storyteller Spalding Gray brought his tour-de-force one-man show "Swimming to Cambodia
" (1978) to the big screen, brilliantly directed by Academy Award-winning director Jonathan Demme and featuring the music of Laurie Anderson. Grey spent eight weeks in Southeast Asia playing the role of the Ambassador's aide in the Academy Award-winning film "The Killing Fields." Inspired by his experiences there, Gray weaves a hilarious and hypnotic tale of the making of the
film, from the "sixty-six takes" of his first scene to the jarring encounters with Thai marijuana, the history of Cambodia and the inhabitants of the Asian massage parlors and sex bars. It's reality with a wry twist from a fascinating pioneer of experimental theatre. With commentary by Demme. From Shout! Factory ... "The Ultimate Guide to the Presidents" (2013) is a three-disc set of the eight-hour History series that offers a fresh perspective on how the Oval Office has evolved over the past 200 years and looks at the 44 men who have served as Commander-in-Chief -- from George Washington to Barack Obama, concentrating on the ebbs and flows of presidential power and responsibilities as each of America's leaders deal with the events, expectations and challenges of his time. $24.98 from Lionsgate ... A growing body of scientific research is bringing us closer to understanding the complex web of circumstances that can conspire to produce a rampage killer: uncontrolled violent urges, depression, and perceived social isolation. In "NOVA: Mind of a Rampage Killer" (2012), NOVA correspondent Miles O'Brien explores how brain function, genetics, and early life experiences may prime the brain for each of these risk factors. From PBS Distribution.


FROM TV TO DVD:

"Covert Affairs: Season Three" (2012) is a four-disc set with 16 episodes, from Universal ... "George Gently, Series 5" (2012) consists of four feature-length mysteries starring Martin
Shaw as Inspector George Gently, an incorruptible cop transplanted from London to Northumberland in the mid-1960s. Available as a four-disc DVD, two-disc Blu-ray, $59.99 from Acorn Media ... Acorn Media also has an 11-disc DVD, six-disc Blu-ray set of the previous George Gently seasons, titled "George Gently Collection: Series 1-4" (2007-11), with 11 mysteries and behind-the-scenes featurette, text interviews, and a six-page insert, $99.99 ... "Longmire: The Complete First Season" (2011) is a two-disc set with 10 episodes of the A&E Western series, $39.98 from Warner ... "Suits: Season Two" (2012-13) is a four-disc set with 16 episodes with commentary on select episodes, "Suits Recruits" webisodes, deleted and extended scenes, gag reel, "Suits: Sophomore Success," "The Style of Suits," and a "Suits Punch" reel; from Universal.

Check out other new May 28 -- June 3 DVD releases at OnVideo.