New on DVD and Blu-ray Week of May 14 -- May 20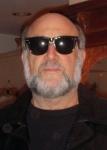 By Harley Lond - 05/13/13 at 07:51 PM CT
THIS WEEK'S MOVIE RELEASES:

"Texas Chainsaw 3D": Some things are better left alone -- to wit, here we have another Texas Chainsaw Massacre, around the seventh in a long line of sequels-redos-remakes since the original "The Texas Chain Saw Massacre" in 1974. This one -- a recap and sequel all at once -- should have been left on the cutting-room floor (so to speak). The premise -- a woman travels to the backwoods of Texas to claim her inheritance, which includes a house and a chainsaw-wielding killer -- is hackneyed, the suspense is nil, and the slashing by-the-numbers. An attempt to round out and expand the character of Leatherface is the film's only saving grace, and then only for the most ardent of fans. Texas Chainsaw
was such a flop at the box office that you'd think the producers would let the franchise die a quiet death -- but no, there's already plans afoot for "Texas Chainsaw 4" next year. Also due this week: the meandering "Cloud Atlas
," a sci-fi phantasmagoria with a fine cast (Tom Hanks, Halle Berry, Susan Sarandon, Jim Sturgess, Hugh Grant, Ben Whishaw, Jim Broadbent, Keith David, James D'Arcy, Hugo Weaving, Gotz Otto, Zhu Zhu) and talented directing team (Tom Tykwer, Andy Wachowski, Lana Wachowski) that tanked at the box office.

You'd be better off this week sitting down with two excellent Delmer Daves' Westerns (on DVD and Blu-ray) from The Criterion Collection. In "Jubal
" (1956), a trio of exceptional performances from Glenn Ford, Ernest Borgnine and Rod Steiger form the center of the film, an overlooked Hollywood treasure from the eclectic genre master (also responsible for "Destination Tokyo," "Dark Passage," "Demetrius and the Gladiators" and "A Summer Place"). In this Shakespearean tale of jealousy and betrayal, Ford is an
honorable itinerant cattleman, befriended and hired by Borgnine's bighearted ranch owner despite his unwillingness to talk about his past. When the new hand becomes the target of the flirtatious attentions of the owner's bored wife (Valerie French) and is entrusted by the boss with a foreman's responsibilities, his presence at the ranch starts to rankle his shifty fellow cowhand, played by Steiger. The resulting emotional showdown imparts unparalleled psychology intensity to this Western, a vivid melodrama featuring expressive location photography in Technicolor and CinemaScope. In the beautifully shot and acted, psychologically complex western "3:10 to Yuma
" (1957), Van Heflin plays a mild-mannered cattle rancher who takes on the task of shepherding a captured outlaw, played with cucumber-cool charisma by Glenn Ford, to the train that will take him to prison. This apparently simple plan turns into a nerve-racking cat-and-mouse game that will test each man's particular brand of honor. Based on a story by Elmore Leonard. Both films get Criterion's lovingly perfect high-definition digital restorations, with uncompressed monaural soundtrack on the Blu-ray editions.


BUZZIN' THE 'B'S:

In "Frankie Go Boom
(aka 3, 2, 1... Frankie Go Boom)" (2012) When an amateur filmmaker (Chris O'Dowd,) uploads a video of a disastrous one-night stand involving the inebriated daughter of a loose-cannon ex-movie star with his brother (Charlie Hunnam), the siblings enlist the help of their transsexual computer-hacker buddy (Ron Perlman) to try to undo the damage. Co-stars, Lizzy Caplan, Chris Noth and Whitney Cummings. On DVD and Blu-ray from Universal ... In "A Glimpse Inside the Mind of Charles Swan III
" (2013), starring Charlie Sheen, Jason Schwartzman, Bill Murray, Patricia Arquette, Aubrey Plaza, Katheryn Winnick and Mary Elizabeth Winstead, a Los Angeles graphic
designer's enviable life slides into despair when his girlfriend breaks up with him. On DVD and Blu-ray Disc from Lionsgate ... In "Crimewave
" (1985), a comedy/noir written by Ethan Coen, Joel Coen and Sam Raimi and directed by Raimi, the head of a security systems company is bumped off by two gonzo exterminators who have gone from stomping out pesky varmints to stomping out human targets. The exterminators go after the partner who hired them and his blatantly obnoxious wife and, in the meantime, frame a poor security guard for the murder of the company boss. Stars Bruce Campbell, Louise Lasser, Paul L. Smit, Brion James, Sheree J. Wilson, Reed Birney and Edward R. Pressman. In a Blu-ray/DVD Combo from Shout! Factory ... A recent ex-con must commit a murder for his mentor but when the hit goes wrong, he heads out on the road with an ethereal hooker who reminds him of a past love in "Tomorrow You're Gone
" (2012), starring Stephen Dorff, Michelle Monaghan and Willem Dafoe. On DVD and Blu-ray from Image Entertainment ... In "The Locker" (2009), a young woman -- institutionalized for insisting that she's the lone escapee and survivor from a masked maniac that kidnaps and tortures beautiful women -- pulls her life together until she receives a book that details her frightening story, but no one believes her -- not even the police, trapping her between what is real, and what may be real. Stars Natalie Dickinson, Stacy Cunningham, Farah White and Joey Greco. From Entertainment One.


FOREIGN:
"Back to 1942
" (2012 -- China), starring Adrien Brody, Tim Robbins, Daoming Chen, Zhang Guoli and Zhang Hanyu, is the tragic retelling of historical events based on Zhenyun Liu's best selling novel "Remembering 1942," about the Henan province disaster in China, where 3 million people died of starvation, a humanitarian crisis first sparked by drought, then compounded by a combination of windstorms, government corruption and the war with Japan. From Well Go USA ... In 1363, 10 years after the Black Death has ravaged the population and turned the world into a merciless killing field, a pack of killers murders a family, only sparing the life of the 19-year-old Signe. When she learns that she faces a fate worse than death and manages to escape, setting up a chase -- and retribution in "Escape" (2012 -- Norway), starring Ingrid Bolso Berdal, Kristian Espedal and Isabel Christine Andreasen. In a Blu-ray/DVD Combo from Entertainment One.


FOR THE FAMILY:

"Bink & Gollie ... And More Stories About Friendship" (2013) is an all-new compilation headlined by "Bink & Gollie", from Kate DiCamillo, the Newbery Medal-winning author of "Because of Winn Dixie" and "The Tale of Despereaux" and Alison McGhee. Three other stories about friendship are also included: "A Sick Day for Amos Mcgee," "The Other Side" and "Cat and Canary." From Scholastic Storybook Treasure ... "Fraggle Rock: 30th Anniversary Collection" (1983-87) contains all four seasons of the celebrated series, $129.99. Extras include behind-the-scenes interviews recently discovered in the archives of The Jim Henson Company, a collectible Red plush keychain, and a new exclusive Fraggle Rock graphic novel featuring a parent-friendly activity guide. From The Jim Henson
Company/Gaiam Vivendi Entertainment ... "Fraggle Rock: Meet The Fraggles" features the pilot, as well as five episodes highlighting each of the beloved main characters, $14.93 from The Jim Henson Company/Gaiam Vivendi Entertainment ... "My Little Pony: Friendship Is Magic -- Season Two" (2011-12) is a two-disc set with 26 episodes, with sing-alongs and printable coloring sheets, $34.99 from Shout! Kids ... In "Power Rangers Samurai: The Sixth Ranger -- Volume 4" (2011), Antonio, the Gold Ranger, tries to prove he has the necessary skills to become a Samurai and joins the Power Rangers as they battle the Nighlok monsters. Four episodes, $14.98 from Lionsgate ... "Taz-Mania: Taz on the Loose Season 1 Part 1" (1991) is a two-disc set with 13 episodes of the Saturday morning cartoon, $19.97 from Warner ... "Team Umizoomi: Animal Heroes" (2012) features four episodes of Team Umizoomi -- a tiny team of superheroes, Milli, Geo and Bot, who use their mighty math powers to help little kids solve big problems. The Team gets Purple Monkey to his new Monkey Jungle home at the zoo, rescues Buster the dog at a construction site, fixes the Cuckoo Bear' clock, and finds all of Farmer Dan's missing animals. $14.99 from Nickelodeon/Paramount ... "WordGirl vs. the Energy Monster" (2013) is the critically acclaimed and award winning animated series from Scholastic Media that follows the life and super hero adventures of WordGirl as she fights crime and enriches vocabulary usage. Includes three fun-filled learning adventures in which WordGirl and her sidekick, Captain Huggy Face, fight the good fight against dastardly villains and bad vocabulary. $9.99 from PBS Distribution.


SPECIAL INTEREST:

In "Face 2 Face" (2012), "Loving Annabelle" filmmaker Katherine Brooks answers the question: "How can you have 5,000 friends on Facebook and still feel alone?" Struggling with depression, addiction and years of suppressed trauma, Brooks comes to grips with her need for true human interaction and impulsively posts on her Facebook wall a vow to visit the first 50 people who
respond. An enthusiastic and hearty response comes immediately, and Kat quickly hops in a van and embarks on a journey around America, meeting complete strangers, re-igniting relationships with long lost acquaintances, and exploring a past that continues to rear its ugly head in the present. From Wolfe Video ... "JFK -- A New World Order -- Commemorative Documentary Series" is a three-disc set with eight programs that introduces a new generation of Americans to the compelling story of President John F. Kennedy and the political dynasty that he left behind, a legacy that continues to capture the hearts and minds of the nation. In a Blu-ray/DVD Combo, $14.98 from Mill Creek Entertainment ... "Secrets of War -- Vietnam -- A War Unwanted" is a documentary on the daring covert operations, ingenious spy gadgets and cunning military deceptions used by the American and Vietnamese military leaders during the Vietnam War, from the Viet Cong's secret methods to hidden supply highways, underground cities, covert camps and double agents. Narrated by Charlton Heston. $9.98 from Mill Creek Entertainment.


FROM TV TO DVD:

"The Bletchley Circle" (2013) follows the exploits of four ordinary women with the extraordinary ability to break codes, a skill honed during World War II when they worked undercover at Bletchley Park, site of the United Kingdom's main decryption establishment. Now, in 1952, the four have returned to civilian life, keeping their intelligence work secret from all, including family and friends. A series of ghastly murders targeting women, however, reunites the team as they set out to decode the pattern behind the crimes. On DVD and Blu-ray from PBS Distribution ... "Dance Academy" (2010/2011 -- Australia) is Teen Nick's tween series about the dance and drama that takes place at At Sydney's National Dance Academy, in two-disc sets with 13 episodes each, $19.95: "Dance Academy: Season 1, Volume 1," "Dance Academy: Season 1, Volume 2," "Dance Academy: Season 2, Volume 1," "Dance Academy: Season 2, Volume 2." From Flatiron Film Company ... "Dexter: The Seventh Season"
(2012) is a four-disc set with 12 episodes of the Showtime favorite. Dexter is finally forced to confront his greatest fear: Debra witnesses his insatiable, ritualistic slaying of a killer. Now she knows the secret of his Dark Passenger, his undeniable thirst for blood, and the Code that their father Harry instilled in him as a young boy. But as Debra tries to reconcile the unfathomable idea that her beloved, mild-mannered brother is Miami's most notorious serial killer, Dexter is still pulled by his natural impulses to seek out the guilty and exact his brand of vigilante justice.On DVD and Blu-ray from Showtime/Paramount ... "Liz & Dick
" (2012) is a melodrama that explores the volatile relationship between Liz Taylor and Richard Burton. For nearly a quarter of a century, Taylor (Lindsay Lohan) and Burton (Grant Bowler) were Hollywood royalty, and their fiery relationship was the most notorious and publicized celebrity affair of its day. Despite the controversy and scandal surrounding their tumultuous romance, Liz and Dick shared an undeniable love greater than most people could ever imagine. From Entertainment One.

Check out other new May 14 -- May 20 DVD releases at OnVideo.