New on DVD and Blu-ray Week of May 7 -- May 13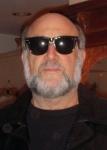 By Harley Lond - 05/06/13 at 06:54 PM CT
THIS WEEK'S MOVIE RELEASES:

"Jack Reacher": Fans of Lee Child's wildly popular series of novels about ex-military investigator-turned avenging angel Jack Reacher blanched when they heard that Tom Cruise was going to play the lead in the film adaptation of the author's "One Shot." Reacher, after all, is a 6-foot 5-inch 250 pound blond haired bruiser; Cruise is 5-foot 7-inches, dark-haired and pretty-faced. It'll never work, they said. But, surprisingly, it works: Cruise channels the impulse -- if not the physicality -- of Reacher, and comes across as a witty, sharp, intelligent and violent-if-need-be
hero in a well-laid-out and executed mystery. The film revolves around the shooting of four random people in downtown Pittsburgh by an ex-Army sniper and the arrest of a suspect who, it turns out, may not be the right killer. Beaten almost unconscious on his way to jail, he tells his defense attorney one thing: "Get Reacher for me." And sure enough, Jack Reacher
shows up. He knows this shooter from his days as an MP in Iraq -- a trained military sniper who never should have missed a shot (four shots hit their mark, one went astray). Reacher is certain something is not right -- and he begins an investigation that quickly escalates in its brutality and concomitant bloodshed. Throw in some wild car chases, a neat guest appearance by Robert Duvall, some hidden agendas, and twists and turns, and you have a fun, exciting thriller (by the way, Reacher makes plenty of mistakes in his pursuit of the truth, a nice touch that makes him human and not just a killing machine). Only weak spot in the film: the delightful Rosamund Pike, here cast as a lame but well-meaning defense attorney. Co-stars David Oyelowo, Richard Jenkins, Werner Herzog (as a very nasty villain) and Jai Courtney.

Also due this week: "Mama
," a by-the-book supernatural thriller (executive produced by Guillermo del Toro) that tells the tale of two little girls -- who disappeared into the woods the day that their parents were killed and lived alone for five years -- now rescued and living with their aunt and uncle. Problem is, something or someone took care of them in the woods, and that entity may have followed them back to civilization. Stars Jessica Chastain, Nikolaj Coster-Waldau, Megan Charpentier, Isabelle Nelisse, Daniel Kash, Javier Botet, Jane Moffat, Morgan McGarry and David Fox. And "Safe Haven," the latest romantic-thriller-tearjerker adaptation of a Nicholas Sparks novel, this one about a mysterious young woman who arrives in a small North Carolina town who, despite her reluctance to join the tight knit community -- slowly begins putting down roots -- until the dark secrets of her past comes back to haunt her. Directed by Lasse Hallstrom and starring Julianne Hough, Josh Duhamel, Cobie Smulders and David Lyons.

THIS WEEK'S BEST BETS:

One of the year's most talked about independent films since its award-winning premiere at the 2013 Sundance Film Festival, director Shane Carruth's "Upstream Color
" (2012) has been described as baffling and enigmatic ... and that it is. But there's not enough unknown territory to prevent you from thoroughly enjoying this involving treatise on the search for love, communication and safety between people -- especially damaged people (and who isn't, in one way or another, come to
think of it). The sci-fi-mystery-romance revolves around a woman (Amy Seimetz) who is abducted and hypnotized with a "psychedelic" worm by a crook who depletes her life savings and causes her to lose her job and way in life. When she falls for a man (Carruth), the two come to realize he may also have been subjected to the same process, and they search for a way to talk to each other about their wounds and look for safety in each others arms. As the barriers between them break down, they uncover the plot that wrecked their lives, which also involves a pig farmer who makes music with found noise and who uses the pigs to keep track of the victims. It's a lovingly dreamy trip with gorgeous visuals, immersive music, a mesmerizing story line (just don't try too hard to figure it out) and on-the-edge acting. A must-see. Co-stars Andrew Sensenig and Thiago Martins. Available as a DVD and a Blu-ray/DVD combo in a beautiful package from Cinedigm.

Four years after "Breathless," Jean-Luc Godard reimagined the gangster film even more radically with "Band of Outsiders
" (1964), about two restless young men (Sami Frey and Claude Brasseur) who enlist the object of both of their fancies (Anna Karina) to help them commit a robbery -- ­in her own home. This audacious and wildly entertaining French New Wave gem is at once sentimental and
insouciant, effervescently romantic and melancholy (tropes Godard would soon abandon in his more political and experimental work), and it features some of Godard's most memorable set pieces, including a headlong race through the Louvre. The Criterion Collection has just released a Blu-ray version of the film from Gaumont's recent high-definition restoration, with an uncompressed monaural soundtrack. Extras include a visual glossary of references and wordplay found in "Band of Outsiders"; exclusive interview with cinematographer Raoul Coutard and actor Anna Karina; excerpts from a 1964 interview with director Jean-Luc Godard, including rare behind-the-scenes footage from the film; a booklet featuring an essay by poet and critic Joshua Clover, Godard's character descriptions for the film's 1964 press book, and an interview with the director from the same year.

He's not a household name today (though his character appears in episodes of "Boardwalk Empire"), but Eddie Cantor was the original renaissance man of the entertainment world in the early 20th century, conquering vaudeville, Broadway, records, Hollywood, radio and TV. Cantor began in vaudeville in 1907 in New York, moved to the Great White Way in the Ziegfeld Follies in 1917, then starred in such Broadway musical comedies as "Kid Boots" (1923) and "Whoopee!" (1928), as well as recording such hit records as "Makin' Whoopee," "If You Knew Susie," "Ma! He's Makin' Eyes at Me," "Margie" and "How Ya Gonna Keep 'Em Down on the Farm (After They've Seen Paree?)." When Hollywood called, he ported over "Kid Boots" (1926) and "Whoopee!" (1930) and starred in "Roman Scandals" (1933) and "Kid Millions" (1934). He went on to have his own radio show in the 1930s and 1940s and had his own TV show in the 1950s. He was one of the participants in a 1919 strike that founded Actors Equity, helped develop The March of Dimes, and stood up against anti-semitism, segregation and censorship.
Warner Home Video has released two of Cantor's early films (via "manufacture on demand") from the Samuel Goldwyn library, each a perfect example of Cantor's singing, dancing and acting "shtick." "Whoopee" (1930) is a two-strip Technicolor musical comedy adapted from Cantor's smash Broadway show in which he plays a neuroses-laden hypochondriac on vacation in the West who becomes involved with a runaway bride and her warring suitors. The dance numbers are choreographed by a Hollywood newcomer -- Busby Berkeley -- and the bits include a modicum of risque words and actions (for its time). Be warned: there's some nasty stereotyping in the film, particularly in the portrayal of Native Americans and blacks (Cantor dons blackface -- an entertainment staple at the time that few thought anything about -- for a lengthy number). Unfortunately, "Whoopee" didn't play as well as the distributors had hoped for -- some of Cantor's bits were too Jewish or too risque for middle America -- and, in an effort to broaden distribution in the hinterlands, Goldwyn toned down Cantor for "Kid Millions" (1934). Here Cantor depicts a simple Brooklyn boy who finds himself on a collision course with charlatans, connivers, sheiks, and she-devils on the way to inheriting a fortune in Egypt. The film is notable for appearances by Ann Sothern, Ethel Merman, George Murphy, Paul Harvey and Edgar Kennedy --with a surprisingly weird three-strip Technicolor finish. (By the way, this "toning down" became Hollywood's model for reaching the masses in America). Both films can be ordered by pointing your browser to WBShop.com.


Also due this week is "Barrymore
" (2012), starring Christopher Plummer in the screen version of the William Luce play about famed actor John Barrymore. Adapted by writer-director Erik Canuel from the 1996 Broadway production for which Plummer won a Tony Award for Best Performance by a Leading Actor in 1997, the film follows Barrymore as he rents an old theater to rehearse for a backer's audition to raise money for a revival of his 1920 Broadway triumph in "Richard III." From Image Entertainment. And Fox has released a neat two-volume set of 10 of Henry Fonda's best films: "The Henry Fonda Film Collection" includes 10 discs with "Jesse James," "Drums Along the Mohawk," "The Grapes of Wrath," "The Return of Frank James," "Immortal Sergeant," "The Ox-Bow Incident," "My Darling Clementine," "Daisy Kenyon," "The Longest Day" and "The Boston Strangler"; $49.98.


Blu-ray debuts include "Brubaker
" (1980), starring Robert Redford; a 50th anniversary edition of "The Great Escape
" (1963), directed by John Sturges and starring Steve McQueen, Richard Attenborough, James Donald, Charles Bronson, Donald Pleasence and James Coburn, and loaded with bonus features; "The Verdict
" (1982), directed by Sidney Lumet and starring Paul Newman, Charlotte Rampling, Jack Warden, James Mason, Milo O'Shea, Lindsay Crouse, Edward Binns and Julie Bovasso, also loaded with extras; and "Viva Zapata!
" (1952), directed by Elia Kazan and starring Marlon Brando, Jean Peters, Anthony Quinn and Joseph Wiseman; all from Fox.

BUZZIN' THE 'B'S:

This must be exploitation week for the 'B's, highlighted by a bevy of older releases, including "The Telephone Book" (1971), starring Sarah Kennedy, Norman Rose and Jill Clayburgh. It's a major, though forgotten, work from New York's underground film scene of the late 60s and early 70s, about a sex-obsessed hippie who falls in love with the world's greatest obscene phone caller and embarks on a quest to find him. Her journey introduces her to an avant-garde stag filmmaker, a manipulative psychiatrist, a bored lesbian housewife, and more. In a Blu-ray/DVD Combo from Vinegar
Syndrome/CAV Distributing ... Also from Vinegar Syndrome/CAV Distributing comes "Drive-In Collection: The Dungeon of Harrow/Death By Invitation," the former (1962) a lurid Texas shot gem that follows two survivors of a shipwreck as they find themselves trapped on a remote island, run by a mad baron keen on torture, and the latter (1971) a gritty tale of 20th century witchery topped off with a pleasant touch of psychedelia ... "Mutantz, Nazis and Zombies" (2009) is a single disc with three Troma B-minus grade films: "The Secret of the Magic Mushrooms," "Attack of the Tromaggot" and "Teen Ape Vs. The Monster Nazi Apocalypse"; $14.95 from CAV Distributing ... "The Condemned" (2012 -- Puerto Rico) is a psychological thriller about the dark and terrible secrets hidden in an old mansion that come back to life when a young woman transforms the abandoned family house into a museum detailing her father's scientific and humanitarian achievements; stars Cristina Rodlo, Renee Monclava and Axel Anderson, from Strand Releasing ... In "Cars III" (2009), a Troma B-minus grade film, a used-car salesman must sell a Mercury Topaz within the hour -- or the devil gets his soul. To achieve his goal and save himself, he'll do whatever it takes -- even if it means pointing a gun at his customers' heads. Stars Travis Jones, Richard Bain and Tyler Jones; from CAV Distributing.

More traditional 'B' fare: "The Assassin's Blade (aka The Butterfly Lovers)" (2008 -- Hong Kong), based upon a famous Chinese legend, tells the story of Zhu Yanzhi, who disguises her female identity in order to be accepted into the country's most prestigious male-only martial arts academy, where she immediately finds herself at odds with -- and becomes attracted to -- her superior; after she reveals her true identity, and the pair express their desire for each other, she returns home to find out that her parents have betrothed her to another. Starring Charlene Choi, Chun Wu, Ge Hu, Xin
Xin Xiong and Siu-Wong Fan; from Well Go USA ... In "Revenge for Jolly
" (2012), a young man returns home from an all-night drinking binge with his cousin to discover that his little dog Jolly -- his one true love and the source of light in his dark, solitary life -- has been murdered; he vows to track down the dog's murderer and, armed with a stockpile of firepower in the trunk of his car, embarks on a frenzied, alcohol-fueled wild-goose chase, leaving a bloody path of destruction in his wake. Stars Brian Petsos, Oscar Isaac, Elijah Wood, Adam Brody, Gillian Jacobs, Garret Dillahunt, Ryan Phillippe and Kristen Wiig; from Sony ... Set in the 1970's, "Mighty Fine
" (2012) is the story of Joe Fine, a charismatic, high-spirited man, who relocates his family from Brooklyn to New Orleans, in search of a better life. But his devotion to his family knows no bounds, providing them with the greatest life, from a palatial home to a steady string of extravagant gifts, in a spending spree that is wildly out of touch with reality, threatening the very fabric of the family. Stars Chazz Palminteri, Andie MacDowell, Jodelle Ferland and Rainey Qualley; from Lionsgate ... In "The Oranges
" (2012), starring Leighton Meester, Hugh Laurie, Oliver Platt and Catherine Keener, the enduring friendship between the Walling and Ostroff families is tested when Nina, the prodigal Ostroff daughter, returns home for the holidays after a five-year absence and enters into an affair with David, head of the Walling family. From Fox.

ON THE INDIE FRONT:
"Starlet
" (2012), starring Dree Hemingway, Besedka Johnson, Stella Maeve, James Ransone and Karren Karagulian, explores the unlikely friendship between 21-year-old aspiring actress Jane (Dree Hemingway) and elderly widow Sadie after their worlds collide in California's San Fernando Valley. Jane spends her time getting high with her dysfunctional roommates and taking care of her chihuahua Starlet, while Sadie passes her days alone, tending to her garden. Drifting and driving contentedly around the sun-dappled San Fernando Valley, Jane one day finds a pile of cash stashed inside an old thermos she's purchased at a yard sale held by the elderly Sadie. After treating herself to a manicure and Starlet to a sparkly new halter, Jane returns to the house where she bought the thermos and, prompted by a growing sense of morality and guilt, begins a tentative friendship with Sadie. From Music Box Films.

FOR THE FAMILY:

"Elmo the Musical" (2012) features five episodes of Elmo's newest imaginative and math skill-enhancing lessons along with the home video classic, "Let's Make Music." Debuting in Sesame Street's
43rd season, "Elmo the Musical" is an extension of the show's S-T-E-A-M curriculum (science, technology, engineering, arts and math). Each 11-minute episode is an interactive musical adventure created by Elmo and the child at home, focusing on imagination and math skills. $14.98 from Sesame Workshop/Warner ... "Doc McStuffins: Time for Your Check Up" (2013) is the second DVD compilation for Disney Junior's hit animated TV series for kids 2-5 about a nurturing 6-year-old girl who heals stuffed animals and broken toys out of her backyard playhouse clinic. Includes five episodes and a growth chart. $19.99 from Disney ... The DC Universe Animated Original Movie "Superman: Unbound" (2013) has the Man of Steel going up against Brainiac, who has crossed the universe, collecting cities from interesting planets, and who now has his sights fixed on Metropolis. In a Blu-ray Combo Pack ($24.98) and DVD ($19.98) from Warner.

SPECIAL INTEREST:
"Broadway Musicals: A Jewish Legacy" (2013) Broadcast on PBS in January 2013 and narrated by Tony- and Academy Award-winner Joel Grey, the film examines the leading role of Jewish composers and lyricists in the creation of the modern American musical and showcases the work of legends such as Irving Berlin, Jerome Kern, George and Ira Gershwin, Lorenz Hart, Richard Rodgers, Oscar Hammerstein II, Leonard Bernstein and Stephen Sondheim. Alongside clips of standout performances (by the likes of Barbra Streisand, Kelli O'Hara, Zero Mostel, Dick Van Dyke, Ethel Merman, Kristin Chenoweth, Betty Comden and Adolph Green, and others), and interviews with songwriters and Broadway luminaries including Harold Prince, Sondheim, Phyllis Newman, Marc Shaiman, David Shire and Mel Brooks, the film co-mingles cultural history with illuminating perspectives on the origins and meanings of some of Broadway's most beloved songs, stories, and shows. Packed with rare archival photos and clips, the film explores the amazing fact that most of America's classic musicals -- from "South Pacific" to "West Side Story" -- and most of the tunes that are part of "The Great American Songbook," were created almost exclusively by Jewish Americans (most of whom used their talents to assimilate into American culture). Includes a bonus disc with additional interviews and performances and a 16-page viewer's guide. A must-see. $39.99 from Athena.


"Citizen Hearst" (2013) Documentary, narrated by William H. Macy, traces the 125-year history of the Hearst media empire, from William Randolph Hearst's pioneering and controversial days of headline-grabbing yellow journalism to the global impact of the company's many successful media brands. Provides a rare glimpse behind the glass walls of the Hearst Tower, interviewing legends in the media industry such as Oprah Winfrey, Dan Rather, Ralph Lauren, Heidi Klum, Donna Karan, Nina Garcia, Leonard Maltin and top Hearst magazine editors, among others, and gaining unprecedented access to the Hearst Castle and family members in San Simeon, California. $19.98 from Lionsgate.


"The Great Gatsby: Midnight in Manhattan" (2000) Produced in celebration of the 75th Anniversary of "The Great Gatsby" (and coinciding with the May 10 theatrical release of Baz Luhrmann's version of "Gatsby") for the BBC's acclaimed art series Omnibus, this documentary explores the life and dark creative spirit of F. Scott Fitzgerald. It examines his disappointing college days at Princeton, his difficult relationship with fellow author Ernest Hemingway, and his turbulent last days in Hollywood. It dispels the age-old mythology surrounding Fitzgerald, largely created by himself, that tends to glamorize the Jazz-Age and his alcoholism. Includes commentary from Fitzgerald's granddaughter, Eleanor Lanaham, writers Hunter S. Thompson, George Plimpton and Jay McInerney, and literary critic Harold Bloom, with a wonderful in-depth analysis of "Gatsby" and its place in the American canon. Also included is the bonus feature "Private Affairs: A Dream of Living," a play that looks at the lives of F. Scott Fitzgerald, his wife Zelda, and Ernest Hemmingway in 1925 Paris. $14.98 from BBC Home Entertainment.


"Doctors of the Dark Side" (2011) Documentary about the pivotal role of physicians and psychologists in detainee torture. The stories of four detainees and the doctors involved in their abuse demonstrate how US Army and CIA doctors implemented the Enhanced Interrogation Techniques and covered up signs of torture at Guantanamo and Abu Ghraib. Narrated by Academy Award-winner Mercedes Ruehl. From Shelter Island.


"The Exorcist in the 21st Century" (2012) Chilling documentary that examines the unknown world of exorcism in the Catholic Church. With unprecedented access granted by the Catholic Church, director Fredrik Horn Akselsen accompanies a Vatican-approved Catholic priest and exorcist Father Jose Antonio Fortea as he travels the world to enlighten the masses of demonic possession and help fellow exorcists. Also featured is Father Gabriel Amorth, Official Vatican Exorcist, who has been an exorcist for 25 years and estimates he has seen 70,000 cases. Extras include a 50 minute filming of a real life exorcism. (Disinformation Company).


"Nature: What Plants Talk About" (2013) When we think about plants, we don't often associate a term like "behavior" with them, but experimental plant ecologist JC Cahill is trying to correct that perception. The University of Alberta professor maintains that plants do behave and lead anything but solitary and sedentary lives. He builds the case that plants eavesdrop on each other, talk to their enemies, call in insect allies to fight those enemies, recognize their relatives, and nurture their young. Cahill documents the behavior of plants through the use of time-lapse photography and high-tech cameras. $19.99 from PBS Distribution.


"WWII From Space" (2013) HISTORY special uses an all-seeing CGI eye that offers a satellite view of the battles of WWII, allowing you to experience it in a way that places key events and tipping points in a global perspective. By re-creating ground breaking moments that could never have been captured on camera and by illustrating the importance of simultaneity and the hidden effects of crucial incidents, this program puts the war's monumental moments in never-before-seen context. On DVD and Blu-ray from Lionsgate.


"Witness: A World in Conflict Through a Lens" (2012) Four-part documentary series from award-winning filmmaker Michael Mann offers a look into present-day conflict zones in Mexico, Libya, South Sudan and Brazil, as shown through the lens of three war photographers. Follows three young combat photographers -- Eros Hoagland, who explores the gang-and-drug related violence in both Juarez, Mexico and Rio de Janeiro, Brazil; Michael Christopher Brown, who chronicles escalating ethnic tensions in the wake of Gaddafi's ouster last year in Libya; and Veronique de Viguerie, who follows the "Arrow Boys" and their struggle against Gen. Kony in South Sudan -- as they struggle to capture a small piece of the truth in the moment. $19.95 from HBO.


FROM TV TO DVD:

"Doc Martin: Special Collection -- Series 1-5 + The Movies" is a 13-disc collector's edition with 38 episodes and two movies, $124.99 from Acorn Media ... "Felicity: Season Three"(2000-01) is a three-disc set with 17 episodes, $19.98 from Lionsgate ... "Felicity: Season Four" (2001-02) is a three-disc set with 22 episodes, $19.98 from Lionsgate ... "A Fine Romance: Complete Collection" (1981-84) stars real-life couple and legendary actors Judi Dench and her late husband Michael Williams as two middle-aged misfits embarking on an unlikely romance; in a four-disc DVD, $59.99 from Acorn Media ... "Flashpoint: The Fifth Season" (2012) is a
three-disc set with 13 episodes of the series about a special tactical team that rescues hostages, busts gangs, defuses bombs, and takes on other tough cases, $39.98 from CBS/Paramount ... "Fringe: The Complete Fifth and Final Season" (2012) is a three-disc set with 13 episodes; on DVD, $39.98 and Blu-ray, $49.99, from BBC/Warner ... "Fringe: The Complete Series" (2012) includes all 109 episodes on 28 DVDs or 20 Blu-ray discs, $159.96 and $197.50, respectively, from BBC/Warner ... "Gunsmoke: The Eighth Season Volume One and Volume 2" (1962-62) are five-disc sets that each contain 19 episodes of the iconic (and longest-running) television Western starring James Arness as Marshal Matt Dillon, the only man responsible for keeping law in the Wild West of Dodge City; $49.99 each set from CBS/Paramount ... "Have Gun Will Travel: The Sixth and Final Season, Volume One and Two" (1962-63) is the classic Western starring Richard Boone as the suave, enigmatic, cultured gun-for-hire Paladin -- one of the fastest guns in the West -- who appreciates fine food, beautiful women, and the refined lifestyle of San Francisco's Carlton Hotel. But, at a moment's notice, this legendary gunslinger will hit the trail to fight injustice and track down evildoers --- for a price, of course. Each two-disc set contains 16 episodes; $29.98 each set from CBS/Paramount

"In the Hive" (2012) is an urban drama about a school for "discarded" boys, directed by Robert Townsend and starring Roger Guenveur Smith, Michael Clarke Duncan, Loretta Devine, Vivica A. Fox and Jonathan 'Lil J' McDaniel; from Entertainment One ... "Marley Africa Road Trip" (2011) follows three sons of music legend Bob Marley -- Ziggy, Rohan and Robbie -- as they travel back to Africa with hopes of reconnecting with their father's legacy of music, family and African Unity; from ARC Entertainment ... "Private Practice: The Complete Sixth Season" (2012-13) is a three-disc set with 13 episodes, $39.99 from Disney ... "Rookie Blue: The Complete Third Season" is a four-disc set with 13 episodes, $39.98 from Entertainment One ... "Royal Pains:
Season Four" (2012) is a four-disc set with 16 episodes, $39.98 from Universal ... in "Somebody's Child" (2012), starring Lynn Whitfield, Michael Jai White, Byron Minns, Nadine Ellis and Clifton Powell, a divine twist of fate causes a woman and her so to open their hearts to an ex-convict; a Dove-approved inspirational drama from One Village Entertainment ... "Steel Magnolias" (2012) is a contemporary version of the stage play and classic film that chronicles the lives and friendship of six women in Louisiana, starring Queen Latifah, Phylicia Rashad, Adepero Oduye, Condola Rashad, Jill Scott and Alfre Woodard. From Sony ... the "Texas" (1994) miniseries tells the tale of the extraordinary men and women of the southwestern frontier in the tumultuous years leading up to the Texas Revolution and the famous battle of the Alamo. Stars Stacy Keach, Patrick Duffy, Chelsea Field, Benjamin Bratt, Maria Conchita Alonso, David Keith, Randy Travis, John Schneider and Ricky Schroder. From CBS/Paramount ... "30 Rock: Season 7" (2012-13) wraps up seven years of the acclaimed series with a 13-episode season full of network tanking, election meddling, upward spiraling, funeral weddings, Florida, reverse health scares, sacrificial bunions, symphonic "Sanford and Son" arrangements, last lunches and boat modeling. The two-disc DVD includes commentaries with Tina Fey, Jane Krakowski and writer-producer Tracey Wigfield; deleted scenes; "The Donaghy Files" animated webisode in which Jack auditions unlikely candidates for the Big Game half-time show; a series retrospective and an insider's tour of the "30 Rock" set with Fey. $44.98 from Universal.

Check out other new May 7 -- May 13 DVD releases at OnVideo.