New on DVD and Blu-ray Week of April 30 -- May 6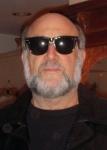 By Harley Lond - 04/29/13 at 08:57 PM CT
THIS WEEK'S MOVIE RELEASES:
"Silver Linings Playbook":
The most interesting and unusual wide-release film of 2012, one that netted a Best Actress Oscar for Jennifer Lawrence (and should have secured a best Supporting Actor nod for Robert DeNiro ... and it certainly was a better picture than "Argo," which was too by-the-book for our tastes). Coming off the successful mainstream award-winning "The Fighter," director David O. Russell took somewhat of a risk by creating a story line that revolved around characters
with a variety of emotional issues. At the heart of Silver Linings Playbook
is bipolar ex-teacher Pat (Bradley Cooper), just out of a mental institution, who's trying to reunite with his estranged wife; instead, he gets involved with a recovering sex addict, Tiffany (Lawrence), whose husband was killed in an accident, and has to deal with his OCD father (De Niro), who's totally obsessed with the Philadelphia Eagles football team. Tiffany offers to help Pat reconnect with his wife, but only if he'll do something for her in return: dance with her in an upcoming ballroom contest. An unexpected bond begins to form between them as they practice their dance steps and get ready for the ballroom contest, culminating in silver linings in both of their lives.

"Not Fade Away
" is an evocative tribute to 1960s rock music, with a great soundtrack supervised by music guru Steven Van Zandt. When the Rolling Stones appeared on television in 1964, three best high-school friends from the suburbs of New Jersey decided to form a rock band to try and make it big. The pals begin to see the world through the intoxicating prism of rock-and-roll, playing at parties, trying to get a record deal, chasing after girls, and smoking a lot of dope. It's a delightful coming-of-age story that probably played out a thousand times in cities around the country in the wake of the British music invasion and the psychedelic revolution of the 1960s. Nothing much really happens here -- the film is kind of a character study of kids from a time that, as they say, changed the world forever. It may not be gritty enough for Millennials but it will strike a reverberant chord amongst Baby Boomers. The cast is composed of young talent -- John Magaro, Jack Huston, Will Brill, Bella Heathcote, Dominique McElligott, Brahm Vaccarella -- augmented by the likes of Brad Garrett and James Gandolfini. Well worth a viewing.

Also due this week: "Broken City
," a thriller about an ex-cop private detective (Mark Wahlberg) who takes on his toughest case yet: following the wife (Catherine Zeta-Jones) of the city's hard-nosed mayor (Russell Crowe), who's convinced she's cheating on him; the case ends up in deceit, double-crosses and the pursuit of justice by the unstoppable force of Wahlberg ... and "The Guilt Trip
," a light comedy about an inventor, played by Seth Rogen, who's about to embark on a road trip to sell his latest product -- an amazing organic cleaner -- but makes the mistake of a making a quick visit to his recently-widowed mother (Barbra Streisand) and is guilted into bringing her along for the 3,000 mile ride. Oy vey!


This Week's Best Bets:
"Funny Girl
" (1968): After conquering the music world in 1963 with her first album and after dominating Broadway in 1964 with the musical "Funny Girl," Barbra Streisand made the transition to the big screen in William Wyler's 1968 adaptation of the Bob Merrill-Jule Styne stage production, making an incredible splash and paving the way for an illustrious career that has come to encompass all aspects of the entertainment world, as an actress, singer, director, writer, composer, producer,
designer, activist and philanthropist. Here she stars as Fannie Brice -- a singer and comedienne who moved from the Jewish slums of New York's Lower East Side in the early part of the 20th century to forge a career on stage with the Ziegfeld Follies, on record with such hits as "My Man" and "Second Hand Rose," on radio as Baby Snooks, and briefly in the movies in the 30s and 40s. Streisand more than amply filled Brice's shoes, portraying the "ugly-duckling's" life as she rose from obscurity to become a popular American entertainment fixture; the film takes Brice all the way to the height of her career, including her marriage to and divorce from her first husband, Nick Arnstein (Omar Shariff). And, of course, Streisand -- who won an Academy Award and Golden Globe Award for Best Actress -- belts out "People," "Don't Rain on My Parade" and "My Man." Sony's Blu-ray transfer -- just in time for the DVD release of Streisand's "The Guilt Trip" -- includes two vintage featurettes: "Barbra in Movieland" and "This is Streisand."

Another Blu-ray tie-in of sorts this week is the release of Baz Luhrmann's 1992 "Strictly Ballroom
," a kind of "Dirty Dancing" meets "Shall We Dance" about a young dancer (Paul Mercurio) who decides to shake up the staid world of Australian ballroom dancing with new routines, co-starring Gia Carides as his new partner and with great supporting roles by Tara Morice, Bill Hunter and Pat Thomson. Extras include "Strictly Ballroom: From Stage to Screen" featurette, "Samba to Slow Fox Dance" featurette, a deleted scene, a design gallery with narration, and commentary with director Luhrmann, production designer Catherine Martin and choreographer John "Cha Cha" O'Connell. Jut in time for the theatrical release of Luhrmann's rendition (May 10) of "The Great Gatsby." From Lionsgate.

Other Blu-ray debuts this week: "Friends: The Complete First Season" (1994-95) in a two-disc set with 24 episodes, $25.98; "Friends: The Complete Second Season" (1995-96) in a two-disc set with 24 episodes, $25.98. Both from Warner; ... "Star Trek: The Next Generation -- The Third
Season" (1989-90) in a six-disc set with 26 episodes, $130.00; and "Star Trek: The Next Generation -- The Best of Both Worlds" (1990), a seamlessly edited, one-part, feature-length presentation of the classic two-part cliffhanger, featuring "Regeneration: Engaging the Borg," an in-depth exploration into the creation of "The Next Generation's" most iconic villains, a gag reel, and commentary. Both from CBS Home Entertainment/Paramount ... and "The Vampire Lovers
" (1970), starring Ingrid Pitt, George Cole, Kate O'Mara and Peter Cushing, an erotic Hammer Films horror outing in which a female vampire with lesbian tendencies ravages the young girls and townsfolk of a peaceful hamlet in 18th century Europe. Extras include commentary with director Roy Ward Baker, writer Tudor Gates and star Ingrid Pitt; excerpts from the novella "Carmilla" that inspired the film, more. From Scream Factory/Shout! Factory.


And, last but not least, Warner has put together an impressive ultimate collector's Blu-ray edition gift set of the perennial fan favorite and much beloved tearjerker "The Notebook" (2004), directed by Nick Cassavetes and starring Ryan Gosling, Rachel McAdams, James Garner, Gena Rowlands, James Marsden, Kevin Connolly, Sam Shepard and Joan Allen in the Nicholas Sparks' story that traverses six decades in the lives of two lovers, a rich woman and a poor man. This set includes DVD and Blu-ray copies with Digital and UltraViolet (cloud) versions; a collectible antique golden locket; a postcard set with scenes from the film; and a vintage leather-style blank journal with gold edging and ribbon marker with pages designed with watermarked letters and images from the film; $49.99 from Warner.


Buzzin' the 'B's:

A soldier, brought back to life as a cyborg, fights alongside a band of adventurers against demon hordes in a dystopian future in "Manborg
" (2011), starring Matthew Kennedy, Conor Sweeney, Meredith Sweeney, Kyle Herbert and Adam Brooks. From Dark Sky ... In "Night of the Living Dead: Resurrection" (2012) -- set in 2012 but based on the original -- the deceased have risen again from their graves with only one instinct -- to feed on the living. As the cities are overrun and civilization crumbles, a family takes refuge from the undead army in an isolated farmhouse in West
Wales. Stars Sabrina Dickens, Sarah Louise Madison, Richard Goss and Sule Rimi. From Lionsgate ... A group of curious teenagers decide to seek out their town's local legend and go on the hunt for a child-eating witch, not realizing they could be her next meal in "The Wicked" (2013), starring Devon Werkheiser, Justin Deeley, Nicole Forester and Cassie Keller. From RLJ Entertainment/Image Entertainment ... In "If You Really Love Me" (2012), starring Reagan Gomez, Mel Jackson, Caryn Ward, Eva Marcille, Keith Robinson, DeEtta West and Anthony Edwards, three attractive, sophisticated sisters seem to have it all, but their faith in God, love and family is profoundly shaken when each of them is confronted with life-shattering challenges: Successful lawyer Fran is shocked to discover her equally successful husband has chosen to become a minister; Christine is obsessively planning her dream wedding, but a stunning infidelity threatens her happiness; and half-sister Tonia has a shameful secret of her own. Dove approved. On DVD and Blu-ray from RLJ Entertainment/One Village Entertainment ... In "K-11
" (2012) a record producer, after binging on drink and drugs, wakes up in a section of the Los Angeles County Jail reserved for LGBT inmates and firmly under the heel of Mousey, a malicious transgendered inmate. The man has no idea how he got there; all he knows is he needs to find a way out. Stars Goran Visnjic, Kate Del Castillo, DB Sweeney, Jason Mewes, Portia Doubleday and Tommy "Tiny" Lister. On DVD and Blu-ray from Breaking Glass Pictures.


Foreign:

In "Young & Wild
" (2012 -- Chile), starring Alicia Rodriguez, Maria Gracia Omegna and Felipe Pinto, 17-year-old Daniela is obsessed with sex but her self-proclaimed passion is in direct conflict with her well-to-do, strict evangelical family in Santiago, Chile. Finding an outlet by explicitly detailing her erotic ruminations and exploits on her blog "Young and Wild" to her eager online followers, Daniela soon finds kindred spirits -- but also learns that having it all -- sex, love and eternal salvation -- is more complicated than she ever imagined. From IFC Films ... "Empire of Silver
" (2009 -- China), starring Aaron Kwok, Tie Lin Zhang, Hao Lei and Jennifer Tilly, is a story of greed, deception, love, idealism, jealousy, succession, money, and, of course, power, set in China in 1899, in which a carefree young man must prepare to take over his family's Chinese banking empire, reluctantly submitting to pressure from his father -- all the while hiding his undying love for his beautiful young stepmother. On DVD and Blu-ray from NeoClassics Home Entertainment.


Family:

"My Little Pony: Friendship Is Magic -- Princess Twilight Sparkle" (2013) includes five episodes from "My Little Pony: Friendship Is Magic," focusing on Twilight's adventures and the grand coronation event from Season 3. Since arriving in Ponyville, Twilight has learned the meaning of true friendship and after completing an important challenge, she's earned her princess wings and has all new adventures and responsibilities as a princess. The five episodes: "Games Ponies Play," "Magical Mystery Cure," "Mystery of the Friendship Express," "Magic Duel" and "Lesson Zero." From
Shout! Factory Kids ... "Tom and Jerry Kids Show: The Complete Season 1" (1990) is a two-disc set with 13 episodes, $19.97 from Warner ... In "Kaijudo: Rise of the Duel Masters" (2012), young Ray, recruited by the mysterious Duel Masters and­ joined by his best friends Gabe and Allie,­ must use the powerful art of Kaijudo to defend his home dimension from the sinister mastermind known as the Choten, whose own skills in "The Way of the Creature" allow him to summon vicious beasts from a parallel dimension to wreak havoc across Earth. Five animated episodes, from Shout! Factory ... "Nickelodeon Favorites: Once Upon a Rhyme" (2013) features preschoolers' favorite characters from "Bubble Guppies," "Team Umizoomi," "Dora the Explorer," "The Fresh Beat Band," "The Wonder Pets!" and "Blue's Clues" in this all-new two-hour DVD of recast nursery rhymes and fairy tales ("The Three Little Piggies," "Save the Cow Who Jumped Over the Moon," "Little Red Riding Blue.") $14.99 from Nickelodeon/Paramount.


Special Interest:


"Dangerous Edge: A Life of Graham Greene" (2013) is a documentary portrait of the British author who wrote such critically acclaimed best-sellers as "The Quiet American," "The End of the Affair," "Brighton Rock" and "The Third Man," all adapted for film, TV and theater. Greene's 50 books spanned seven decades and sold tens of millions of copies. The story of his life reveals an extraordinary man who traveled the globe to escape the boredom of ordinary existence: As a journalist for 60 years, Greene covered the most dangerous events of the past century: Kenya's Mau Mau Rebellion, the Vietnam War, Haiti's "nightmare republic," the rise of Castro, and the fall of the Soviet Union. Narrated by Derek Jacobi with Bill Nighy as the voice of Greene. $24.99 from PBS Distribution.




"G-Dog" (2012) is the inspiring story of Jesuit priest Father Greg Boyle, who has spent 25 years in the toughest part of East L.A. offering "jobs not jail" to tough former gang members. G-Dog's Homeboy Industries is now the most successful gang intervention program in the U.S. and a global model for social reform. From New Video/Cinedigm.



"NOVA: Earth From Space" (2013): This ground breaking two-hour program reveals a spectacular new space-based vision of our planet, taking data from Earth-observing satellites and transforming it into dazzling visual sequences. Each sequence exposes the intricate and surprising web of forces that sustains life on Earth. See how dust blown from the Sahara fertilizes the Amazon; how a vast submarine waterfall off Antarctica helps drive ocean currents around the world; and how On DVD and Blu-ray from PBS Distribution.



"Nurses: If Florence Could See Us Now" (2012) is a documentary that offers a rare look into the complex, exciting and challenging world of being a nurse. It explores what it means to be a nurse, the many different roles that nurses play, from the bedside to the board room, and the realities of nursing -- its joys and sorrows and the many ways that nurses impact the lives of others. $24.95 from First Run Features.



"Only the Young/Tchoupitoulas" (2012) is a fascinating two-disc set that takes a close-up look at today's kids and youth culture. "Only the Young" follows three teenagers living in a small desert town in Southern California, a town dominated by foreclosed homes and underpasses, empty swimming pools and skate parks. The innocent yet rebellious kids must find things to do in a place that offers nothing, yet in the course of observing their day-to-day lives, the film shows them navigating friendship, first love and heartbreak. "Tchoupitoulas" is a lyrical documentary that follows three adolescent brothers as they journey through one night in New Orleans, encountering a vibrant kaleidoscope of dancers, musicians, hustlers, and revelers parading through the lamp-lit streets. From Oscilloscope Laboratories.



"Shelter Me" (2012): Every year, 3 million to 4 million dogs and cats are euthanized in America's animal shelters. But this sad fate is being reduced through the heroic efforts of various groups to train abandoned animals to help people with a variety of needs. Their stories are told in this hit PBS two-part documentary. Hosted by Katherine Heigl and sponsored by Ellen DeGeneres' company Halo, Purely for Pets, the film celebrates the human-animal bond with positive stories about shelter pets and their new homes. $14.99 from Virgil Films.



"Vito" (2011) is a documentary on Vito Russo, an early Gay Rights activist who wrote the seminal book "The Celluloid Closet," which explored the ways in which gays and lesbians were portrayed on film, what lessons those characters taught gay and straight audiences, and how those negative images were at the root of society's homophobia. $27.95 from First Run Features.



"Wagner & Me" (2010): Can we (and should we) salvage Richard Wagner's spectacular music from its embrace by Adolf Hitler? English actor and raconteur Stephen Fry attempts to answer this question while exploring his own passion for history's most controversial composer. With the witty and charming Fry as our guide, this surprising film is a provocative yet enjoyable look at Wagner's life -- and his "stained" legacy. $27.95 from First Run Features.



"Walk Away Renee" (2011) is Jonathan Caouette's documentary about his cross-country road trip with his mentally ill mother. Caouette embarks on a road trip to move his mother Renee from Texas to New York, a journey that both tightens and tests their familial bond. As they tackle the numerous roadblocks along their way (chiefly the loss of Renee's mood-stabilizing medications), we get glimpses into moments from their past, lending insight into their anything-but-ordinary mother/son relationship. While Renee fights to maintain a grip on reality, Jonathan is faced with impossible decisions that pit sanity against mortality, familial devotion and personal survival. Through candid home movies, split-screen verite musical montage, hallucinatory psychedelia and dramas both actual and imagined, "Walk Away Renee" raises questions about love, sacrifice and the slippery instability of consciousness. From IFC Films.
From TV to DVD:

"Ben Hur" (2010) stars Joseph Morgan, Stephen Campbell Moore, Emily VanCamp and Kristin Kreuk in the three-hour UK-German-Spanish-Canadian miniseries. From Sony ... "The Lord Peter Wimsey Mysteries: Complete Collection" includes five BBC adaptations of the Dorothy L. Sayers crime thrillers about the ever aristocratic and always urbane Lord Peter Wimsey. The five mysteries:
"Clouds of Witness," "The Unpleasantness at the Bellona Club," "Murder Must Advertise," "Five Red Herrings" and "The Nine Tailors." $59.99 from Acorn Media ... "The Scarlet Pimpernel" (1982 -- TV), starring Anthony Andrews, Jane Seymour and Ian McKellen, is an adaptation of the swashbuckling tale about the dashing young Englishman who masks his identity to save French aristocrats during the chaotic days of the French Revolution. $29.99 from Acorn Media ... "The Syndicate, Series 1" (2012) is a two-disc set with five episodes of the BBC series that follows five cash-strapped supermarket employees bracing for their store's imminent shutdown as their lottery pool wins big. As the unlikely millionaires walk the tightrope between ruin and reward, the narrative follows each character in turn. $39.99 from Acorn Media ... "30 Rock: Season 7" (2012-13) features the series' last 13 episodes, $44.98 from Universal.

Check out other new April 30 -- May 6 DVD releases at OnVideo.