By Chris Kavan - 04/21/13 at 02:56 AM CT
I thank everyone who has been following along on this adventure - whether you agree with me or not. Now I've finally reached the end - the final five films. Out of every Academy Award-winning Best Picture film I have seen, these are the ones I feel are most worthy. This is where my personal and professional opinion come together. If you only watch five movies in your lifetime - these are certainly five that could easily top that list.

5) THE GODFATHER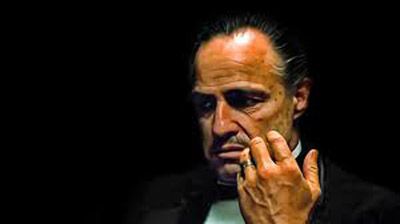 I admit I was a bit late to The Godfather party. It's one of those films I always heard about, but, despite owning the trilogy for quite a few years, just kept pushing off and pushing off. Well, I have to say that I'm glad I waited if only because I think the older you get, the better The Godfather looks. I'm not saying a teenager or young adult wouldn't be impressed, but I think the film just sinks in with experience. The film if one of the few I can say lives up to its very respectable reputation. From the cast to the memorable lines and scenes - from start to finish, this is a near flawless example of film making.

4) LAWRENCE OF ARABIA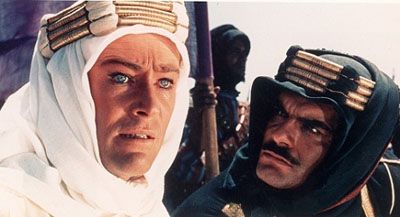 Out of the many biopics I've seen, this certainly is counted amongst my very favorites. Peter O'Toole has had a long and storied career, but I don't think anything compares to how her portrays the title character. And he is not alone: Anthony Quinn, Omar Sharif, Alec Guinness and José Ferrer all turn in some of the most impressive roles in their respective careers. But it's not just the characters that shine - the story itself is as interesting as it is impressive. Plus, the cinematography is second to none. This is one that deserves every minute of its running time.

3) ON THE WATERFRONT




I don't know if it's the working-class story or the brutally honest portrayal from Marlon Brando, but On the Waterfront is the most "American" film up this high. It seems to be a simple story on the surface about one man trying to find his place as forces much more powerful than him push and pull from every direction. Thanks to the deft direction from Elia Kazan, as well as great support from Karl Malden, Lee J. Cobb, Rod Steiger and Eva Marie Saint - this is as quintessential as Best Picture you will find. Is it rough around the edges? Yes - but that is part of the appeal and why it continues to impress me to this day.

2) SCHINDLER'S LIST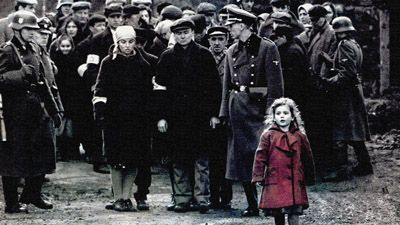 Steven Spielberg is one of the most prolific director's of my generation. He is also known, for, let's fact it, getting a little schmaltzy in his delivery (Artificial Intelligence anyone?). However, one this I am certain, is that for my money, Schindler's List is one of the most powerful films I have seen. It covers one of the most difficult topics in modern history and does it with a depth of emotion that is encountered in literally a handful of films I can count. This is not an easy film to get through but it is one of the most important. I can't put it any better than Ben Kingsley as Itzhak Stern: "The list is life."

1) THE GODFATHER PART II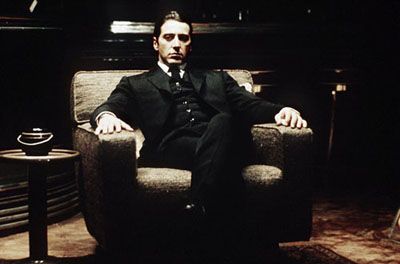 It's rare to find a sequel that matches the original. It's rarer still to find a sequel that surpasses the original. The original is so iconic, how does one improve on near perfection? Part II is just richer, deeper and the cast is, to put is simply, perfect. Both Al Pacino and Robert De Niro are at their peak - and that is saying a lot when you look at their respective careers. The entire Godfather Trilogy is a landmark piece of cinema (yes, even that third plat everyone has a problem with) - and Part II is the pinnacle of the trilogy. I can't say this is my personal favorite film of all time, but out of all the films that have won a Best Picture Oscar - this is as good as it gets in my eyes.

My hope is that this little cinematic jaunt was a bit enlightening, a bit entertaining and a bit of fun. If you want to make your own list, feel free to check out all the Best Picture winners - I know there are plenty more I should really watch myself. It's good to reflect on this kind of thing just to remind us how much is actually out there to experience.
Comments
Daniel Corleone - wrote on 04/27/13 at 05:40 PM CT
Wow you've done your research Chris. The blogs were entertaining. Good to see one my all-time faves on the top 5. With regard to On the Waterfront, I felt Eva Marie Saint was out of place and that it becomes dated if done today (unlike the rest which is timeless). You got it right with GF II, the only sequel to win a Best Picture Award, unless I missed something. It's a flawless film and can be enjoyed with repeat viewings. Still prefer the first though (either way, the trilogy as a whole rocks as you mentioned). Gotta see the rest to have a more concise list. Great job!