New on DVD and Blu-ray Week of April 16 -- April 22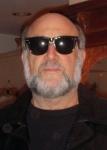 By Harley Lond - 04/15/13 at 07:44 PM CT
THIS WEEK'S MOVIE RELEASE:

"Django Unchained":
Quentin Tarantino's follow-up to his 2009 revisionist WWII action film "Inglourious Basterds" has all the director's trademark touches: an wild story line, lots of graphic violence, an overabundance of swear words, and an off-kilter view of human nature. It's a Western of epic proportions, running almost three hours to tell it's involving story of a white bounty hunter and a black slave who team up to take down slave-owners and assorted scum in pre-Civil War America. Jamie Foxx stars as Django, a slave whose brutal history with his former owners lands him face-to-face with German-born bounty hunter Dr. King Schultz (Christoph Waltz, who won an Oscar for Best
Supporting Actor). Schultz is on the trail of the murderous Brittle brothers, and only Django can lead him to his bounty. The unorthodox Schultz acquires Django with a promise to free him upon the capture of the Brittles -- dead or alive. Success leads Schultz to free Django, though the two men choose not to go their separate ways. Instead, Schultz seeks out the South's most wanted criminals with Django by his side. Honing vital hunting skills, Django remains focused on one goal: Finding and rescuing Broomhilda (Kerry Washington), the wife he lost to the slave trade long ago. Django and Schultz's search ultimately leads them to Calvin Candie (Leonardo DiCaprio), the proprietor of "Candyland," an infamous plantation. Exploring the compound under false pretenses, Django and Schultz arouse the suspicion of Stephen (Samuel L. Jackson), Candie's trusted house slave. Their moves are marked, and a treacherous organization closes in on them, culminating in a typically bravura Tarantino explosive ending. For a long film, "Django" moves along at a fast clip and is over sooner than you think. Though not as Earth-shaking as "Inglourious Basterds," "Django Unchained
" is still an enjoyable outing.



DVD Collectibles:

There's something new, something old topping the releases this week. First off, there's "Repo Man
" (1984), Alex Cox's quintessential sci-fi comedy cult film that stars the always captivating Harry Dean Stanton as a weathered repo man in desolate downtown Los Angeles, and Emilio Estevez as
the nihilistic middle-class punk he takes under his wing. The job becomes more than either of them bargained for when they get involved in reclaiming a mysterious -- ­and otherworldly -- ­Chevy Malibu with a hefty reward attached to it. Featuring the ultimate early-eighties L.A. punk soundtrack, this grungy, hilarious odyssey is a politically trenchant take on President Reagan's domestic and foreign policy -- with a wonderful, otherworldly ending. In a new high-definition digital restoration, approved by Cox, with uncompressed monaural soundtrack on the Blu-ray edition. The release includes the regular lineup of superb Criterion extras, including the complete "cleaned-up" television version of the film, prepared by Cox.

"A Monster In Paris
" (2012) takes place in a whimsical animated world of Parisian adventure and fantasy, set in the 1910s, directed and written by Bibo Bergeron ("Shark Tale"). A wacky inventor, his camera-crazy best friend and a madcap monkey make a massive mistake when let loose in a mad scientist's laboratory. With lotions and potions spilling everywhere, the troublesome trio
accidentally creates Franc, the product of a reaction between a common flea and one of the scientist's mystery concoctions. What they fail to realize, however, is that this "monster" is actually a soft-centered soul with an astounding talent for music. With the help of an enchanting nightclub singer, Lucille, Franc becomes the talk of the town, just as stories of Paris's newest monster attract the attention of the egotistical police commissioner, hell-bent on securing a big prize to help his battle to become mayor. The unwitting scientists and the singer must team up to protect Franc, a monster with more than a musical career to protect. With the voices of Vanessa Paradis, Sean Lennon, Catherine O'Hara, Adam Goldberg, Bob Balaban, Danny Huston, Jay Harrington. From Shout! Factory.

There's two nifty compilations this week: The Blu-ray debut of "Police Story / Police Story II
" (1985/1988), a double feature with the two films that made Jackie Chan a household name among action film lovers in the United States (he was already directing and starring in martial arts films in China). Chan's combination of humor and action was something new in the martial arts world and it brought him worldwide accolades. Both films co-star Maggie Cheung. $19.97. A DVD set is also available for $12.99. From Shout! Factory ... and "Quentin Tarantino's Rolling Thunder Pictures Triple Feature," which consists of three exploitation films hand-picked by Tarantino: "The Mighty Peking Man" (1977), "Detroit 9000" (1973) and "Switchblade Sisters" (1975). $14.98 from Miramax/Lionsgate.

"China Beach: The Complete Series": The much-anticipated release of the ground-breaking and award-winning TV series finally comes to DVD as a 21-disc set featuring all 62 episodes and over 10 hours of exclusive, never-before-seen bonus features including a recent cast reunion; extensive
interviews with Dana Delany, Marg Helgenberger, producers John Sacret Young and John Wells; original featurettes ("Life's a Beach -- A Look at the Real China Beach," a documentary about the real China Beach/My Khe Evac Hospital, "Hit the Beach -- How it All Began" about the origins of the program; as well as "Tales From the Five & Dime," a collectible memory book containing casting notes, rare, archival photos, emotional, heartfelt letters from Vietnam veterans and more. Packaged in a deluxe collector's box featuring metallic printing and original artwork and logo treatments from the series; included are keepsake China Beach dog tags. $199.95 from Time Life at ChinaBeachOnDVD.com.



Buzzin' the 'B's:

The sequel "A Haunting in Connecticut 2: Ghosts of Georgia
" (2013) has a young family moving into an historic home in Georgia, only to learn they are not the house's only inhabitants: They find themselves in the presence of a secret rising from underground and threatening to bring down anyone in its path. Stars Abigail Spencer, Chad Michael Murray, Katee Sackhoff, Emily Alyn Lind and Cicely Tyson. On DVD and Blu-ray from Lionsgate ... A crazed serial killer escapes prison during a hurricane and chases after a young psychology student who visited him on a classroom observational
trip in "Escapee" (2011), starring Dominic Purcell, Christine Evangelista, Faith Ford, Melissa Ordway and Carly Chaikin. On DVD and Blu-ray from Anchor Bay ... A sinful martial arts expert wants to start a new tranquil life, only to be hunted by a determined detective and his former master in "Dragon
" (2011 -- Hong Kong), starring Donnie Yen, Takeshi Kaneshiro and Wei Tang. On DVD and Blu-ray, from Anchor Bay ... Former cop Jack Hooks is framed by his corrupt partner and sentenced to jail for a drug crime he didn't commit. When the DEA offers an early release deal, he embarks on a do-or-die mission to bring down his former partner's drug trade in "The Colombian Connection" (2011), starring Robert Thorne and Tom Sizemore. From Inception Media Group ... Chaos consumes a small town when a chemical facility explodes releasing a deadly toxin, transforming the unsuspecting populace into a roaming army of flesh-eating zombies in "State of Emergency" (2010), starring Jay Hayden, Tori White and Andy Stahl; from RLJ Entertainment/Image Entertainment ... Life's a party for a trio of housemates enjoying their hedonistic twenties -- with weekly house parties unimpeded by adult responsibilities and long-term entanglements ... until one of them is diagnosed with testicular cancer and, facing infertility, he becomes obsessed with having a child before it's too late in "Not Suitable for Children" (2012), starring Ryan Kwanten, Sarah Snook and Ryan Corr. On DVD and Blu-ray from Well Go USA.



On the Indie Front:
When her single mom runs off to California and abandons her, 13-year-old Lauduree, a passionate environmentalist, clings to her rural home and a carbon sequestration experiment in "Future Weather
" (2012), starring Perla Haney-Jardine, Marin Ireland, Amy Madigan, Lili Taylor and William Sadler. From Virgil Films ... An eccentric wife sets up an evening of games for her friends and their husbands, resulting in a comedic night pitting men against women, the revealing of deeply hidden secrets and the unleashing of boiling passions and tempers in "The Great Divide" (2012), starring Tosha Landry, Richard T. Jones, Darrin Dewitt Henson and Golden Brooks. From Entertainment One ... In "Save the Date
" (2012), starring Lizzy Caplan, Geoffrey Arend, Alison Brie, Martin Starr and Mark Webber, an independent young woman begins to confront her shortcomings after she rejects her boyfriend's hasty proposal and soon finds herself in a rebound romance. From IFC Films.



Foreign:

In "4Some" (2012 -- Czech Republic), two ostensibly ordinary middle-aged couples, Marie and Vitek, and Dita and Ondra, are linked by more than just a lifelong friendship, a shared house in a small town and same-aged adolescent children: they are linked by love. Both men, Ondra and Vitek, who are work colleagues, sincerely love their wives, but they both also harbor a secret yearning for the other's wife. When, by a stroke of fortune, the foursome finds themselves on an almost uninhabited island in the Caribbean, it's just a matter of time before their long-suppressed feelings come out. From Strand Releasing ... "At the Gate of the Ghost (aka The Outrage)" (2011 -- Thailand) is an adaptation of the Japanese film "Rashomon," here about three different interpretations of the murder of a warlord, from the perspective of the bandit Singh Khan, the wife of the deceased warlord, and a shaman who conjures up the warlord's spirit. On DVD and Blu-ray from Magnolia Home Entertainment.



Family:
"The Magic School Bus: All About Earth" (2012) consists of three never-before-released episodes with three eco-friendly adventures to honor Earth Day (April 22): "The Magic School Bus Goes to Seed" (on gardening), "The Magic School Bus Blows Its Top" (on volcanoes) and "The Magic School Bus Goes on Air" (about the mysteries of air pressure). On DVD, $12.95 from Scholastic Storybook Treasures ... "Ben 10: Destroy All Aliens" (2012) is a feature-length CGI-animated movie that has 10-year-old Ben Tennyson returning from summer vacation to go to the Total Alien immersion training program -- but total immersion means he can never turn human again. Stuck in his alien form Ben becomes the target of a new evil alien engaging in a deadly cross-world battle where nothing is as it seems. On DVD, $12.97 from Cartoon Network/Warner ... "Iron Man: Rise of Technovore" (2012) is a new chapter in the animated Iron Man franchise featuring Marvel super heroes such as War Machine, Nick Fury, Black Widow, Hawkeye and The Punisher. On DVD and Blu-ray from Marvel Entertainment/Sony.



Special Interest:

"Disneynature: Wings of Life" (2013) is a spectacular, closer-than-close, high-definition look at the intricate world of butterflies, hummingbirds, bees and bats, and their life-sustaining collaboration with flowers. Narrated by Meryl Streep. On Blu-ray/DVD Combo from Disney ... "The French Chef: Julia Child's Dinner Party Favorites" is a collection of six original black-and-white episodes from the 1960s that brings Julia back into the kitchen to teach cooks of all
abilities how to prepare French specialties. $19.99 from PBS Distribution ... "Makers: Women Who Make America" (2013) is a three-hour miniseries that chronicles unforgettable moments in history and shares the stories of exceptional women whose pioneering contributions in the Women's Movement of the last 50 years helped shape the world in which we live. Narrated by Meryl Streep, the film takes its cue from the movement's motto, "The personal is political," delving into the personal lives of Gloria Steinem, Congresswoman Eleanor Holmes Norton, Phyllis Schlafly, Oprah Winfrey, Katie Couric, Hillary Clinton, Linda Alvarado, and many "ordinary" women who confronted the dramatic social upheaval in their own lives. $29.99 from PBS Distribution ... Democracy begins to break out in five far-flung countries that have suffered for generations under dictatorship and authoritarianism -- and it's all recorded as it happened in the powerful and eye-opening documentary "A Whisper to a Roar
" (2013). Focuses on the recent
and ongoing struggles in Egypt (the Arab Spring), Malaysia, Ukraine (the Orange Revolution), Venezuela and Zimbabwe. Directed by Ben Moses (creator and co-producer of "Good Morning, Vietnam") and narrated by Alfred Molina. $19.99 from Virgil Films ... On 10/10/10 across the planet, documentary filmmakers, students and other inspired citizens recorded the human experience over a 24-hour period and contributed their voices to a global day of media creation called "One Day On Earth
" (2012). It was the first-ever simultaneous filming event occurring in every country in the world and it became a showcase of the amazing diversity, conflict, tragedy and triumph that occur in one day. This event also inspired filming around the world on 11/11/11 and 12/12/12. From New Video/Cinedigm ... An escalating conflict between mountain bikers and the federal land managers charged with protecting public lands is highlighted in the feature documentary that has become a grassroots phenom, "Pedal-Driven" (2011). From New Video/Cinedigm ... "WWII Diaries: Volume 1 Sept. 1939-June 1942" is a nine-disc set that highlights the details and daily headlines of September 1939 through June 1942 showcasing the beginning conflicts between the Axis and the Allies. Includes bonus documentaries from the "Why We Fight" propaganda series used to garner support from soldiers and the public: "Prelude to War" (won an Oscar for Best Documentary) and "The Nazis Strike." $29.98 from Mill Creek Entertainment.



From TV to DVD:

"Counting Cars: Season 1" (2012) is a two-disc set with 12 episodes of the History "Pawn Stars" spin-off series that follows Danny Koker, a Sin City legend, as he and his team restore, customize and sell cars in record-breaking time; from Lionsgate ... "Flash Gordon: The Complete Series" (2011) is a four-disc set with 22 episodes from the Syfy Channel series, $14.98 from Mill Creek Entertainment ... "Last of the Summer Wine: Vintage 1998" (1998) -- the world's longest-running sitcom -- returns with more antics from everyone's favorite elder delinquents. Two-disc set with 10 episodes, $34.98 BBC Home Entertainment ... "Parade's End" (1964) stars Judi Dench, Ronald Hines and Jeanne Moody in the British telefilm adaptation of the classic novel by Ford
Madox Ford. From BBC Home Entertainment ... "Secrets of War -- Espionage" and "Secrets of War -- Shadows of the Reich" each consist of 10 episodes culled from the 1998-2002 series narrated by Charlton Heston, $9.98 each from Mill Creek Entertainment ... "Spies of Warsaw" (2013) stars David Tennant and Janet Montgomery in a four-episode miniseries based on The New York Times Bestselling author Alan Furst's acclaimed novel that follows French and German intelligence operatives locked in a life-and-death struggle in the years leading up to the Second World War. On DVD and Blu-ray from BBC Home Entertainment ... "Sugartown" (2011) features three episodes of the BBC comedy set in the seaside hamlet of Sugartown, which has been kept afloat for years by the Burr candy factory, that pits the two Burr brothers against each other, one who wants to keep the factory open, the other who has plans to shutter the factory in favor of a trendy "entertainment complex." $29.99 from Acorn Media ... "Women in Love" (2011) stars Rosamund Pike, Rachael Stirling and Rory Kinnear in a new adaptation of D. H. Lawrence's shocking novel "The Rainbow" -- banned in the U.K. for 11 years -- and its sequel, "Women in Love." Combining elements of both novels, this telefilm focuses on the lives of two sisters, Ursula and Gudrun Brangwen, as they struggle with their desires for two friends, Rupert Birkin and Gerald Crich. From BBC Home Entertainment.

Check out other new April 16 -- April 22 DVD releases at OnVideo.