New on DVD and Blu-ray Week of February 5 -- February 11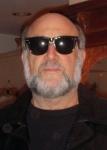 By Harley Lond - 02/04/13 at 08:18 PM CT
THIS WEEK'S PICKS:
There's no doubt that Robert Zemeckis is a craftsman-like director and a Hollywood innovator (with his use of special effects). He's experimented with all filmic genres, from action and sci-fi action ("Romancing the Stone" and "Back to the Future") though live-action/animation ("Who Framed Roger Rabbit") to outrageous black comedy ("Death Becomes Her"). And he's consistently made money for the studios, notching gigantic successes with "Forrest Gump" and "Cast Away." His earning power has allowed him to experiment and take
chances, most recently when he embraced motion capture computer-animation for "The Polar Express." But when you come right down to it, Zemeckis is a melodramatist at heart, and "Flight
" is the pinnacle of his involvement in that genre. The by-the-numbers movie stars a grizzled Denzel Washington as on-the-edge Whip Whitaker, a seasoned airline pilot strung out on alcohol and cocaine who miraculously crash lands his plane after a mid-air catastrophe, saving nearly every person on board. After the crash, Whitaker is hailed as a hero, but as the investigation into the accident moves forward, more questions than answers pop up. Clearly there was a mechanical malfunction, but Whitaker's behavior before the doomed flight is called into question, threatening to bring the captain down. Though the film is engaging and -- in the doomed aircraft scenes, exciting -- it's story arc is predictable and middle-of-the-road; it's just too neat and simplistic and, at the end, heavy-handed. Washington is impressive as the conflicted pilot who knows his addiction gets in the way of his life but is impossible to stop it, and he anchors the movie. "Flight's" saving grace: It's an adult film in an era when movies are made for kids.

Also due this week:

In "Alex Cross
," based on the novel "Cross" by James Patterson and popularized by Morgan Freeman in "Kiss the Girls" and "Along Came a Spider," Tyler Perry takes over as Dr. Alex Cross, a homicide detective/psychologist with the Detroit Police Department who meets his match in a dangerous serial killer (Matthew Fox). Despite Perry's stab at playing a hero, there's nothing here to get excited about.

"Celeste and Jesse Forever
" is a lightweight rom-com for thirtysomethings that takes a look at what happens after the exciting shock-of-the-new in a marriage wears off and seemingly unsolvable differences arise. Here Jesse (Andy Samberg) is a happy slacker after losing his job while Celeste ((Rashida Jones) is the driven owner of her own media consulting firm. Their answer to the problems, a friendly divorce, drives the movie forward. Ho-hum.

"A Late Quartet
" stars Philip Seymour Hoffman, Imogen Poots, Christopher Walken, Catherine Keener and Wallace Shawn in an indie drama about the trials and tribulations surrounding a string quartet when their cellist (Walken) is diagnosed with the early symptoms of Parkinson's Disease.

The very predictable and silly comedy "Here Comes the Boom
" stars Kevin James as a 42-year-old apathetic biology teacher in a failing high school who begins to raise money for the school by moonlighting as a mixed martial arts fighter



DVD Collectibles:

Anyone interested in the future of film should take note of "Side by Side
" (2013), a tour of the past and the future of filmmaking -- hosted by Keanu Reeves -- that takes a look at the impact of digital on the art of filmmaking. Since the invention of
cinema, the standard format for recording moving images has been film. Over the past two decades, a new form of digital filmmaking has emerged, creating a groundbreaking evolution in the medium. Digital has now supplanted filmstock as the medium for showing movies: According to a recent story in the Los Angeles Times, "Hollywood is expected to stop distributing 35-millimeter film prints to all U.S. theaters later this year. The vast majority of indoor theaters ... have already converted to digital projectors." Reeves explores the development of cinema and the impact of digital filmmaking via in-depth interviews with Hollywood masters such as James Cameron, David Fincher, David Lynch, Martin Scorsese, Robert Rodriguez, Steven Soderbergh and many more. From Tribeca Films/Cinedigm.

Speaking of digital, Warner Home Video has released a gorgeous restoration on Blu-ray of the ground-breaking movie musical "Cabaret
" (1972), Bob Fosse's dark look at the decadence of pre-WWII Germany, with break-out performances by Liza Minnelli, Michael York, Joel Grey,
Helmut Griem and Marisa Berenson. Remastered with new and vintage special features, in a Blu-ray book that contains 40 pages of photos and text. A DVD version will also be available. Extras include a new documentary, "Cabaret: The Musical That Changed Musicals"; vintage documentaries "Cabaret: A Legend in the Making" and "The Recreation of an Era"; a multi-part memory gallery; and much, much more. "Cabaret" is definitely one of the classics of American cinema ... The folks at Disney have worked their digital magic on 1953's "Peter Pan
" with a new restoration for the classic animated adventure. "Peter Pan" was only one of three to boast all of Disney's famous "Nine Old Men" as directing animators. The Diamond Edition is available as a three-disc Blu-ray combo (Blu-ray + DVD + Digital Copy + a cool Storybook App for iPad,
iPhone and iPod Touch devices) and a two-disc Combo Pack (BD and DVD). Extras include new featurette "Growing up With Nine Old Men," a new introduction by Diane Disney Miller, deleted songs and scenes, "You Can Fly: The Making of Peter Pan," "Tinker Bell: A Fairy's Tale," Disney song selections, commentary hosted by Roy Disney, music videos, and more ... Also due from Warner this week is the Blu-ray debut of "Star Is Born
" (1976), directed by Frank Pierson and starring Barbra Streisand, Kris Kristofferson and Gary Busey. The disc is packed in a 40-page Blu-ray book, and the soundtrack is remastered in DTS-HD Master Audio 5.1. Extras include commentary by Streisand, additional scenes, wardrobe tests and a trailer gallery. This one is for Streisand fans only.


Buzzin' the 'B's:
"Deadfall
" (2012) stars Eric Bana, Olivia Wilde, Charlie Hunnam, Sissy Spacek and Kris Kristofferson in a thriller that follows two siblings who decide to fend for themselves in the wake of a botched casino heist, and their unlikely reunion during another family's Thanksgiving celebration. On DVD and Blu-ray from Magnolia Home Entertainment ... "The Whole Truth" (2009) is a comedy about an acting coach who teaches criminal defendants how to work the system and win jury acquittals but who now finds that her technique is used
against her when one of her clients tries to have her killed. Stars Elisabeth Rohm, Sean Patrick Flanery and Eric Roberts; from Green Apple Entertainment ... When a street-smart private investigator (Miley Cyrus) is drafted by the FBI to go undercover in a college sorority to protect the daughter of a key witness in a case against the mob, she quickly discovers she's way out of her element amongst a sisterhood of snooty, high maintenance, materialistic college girls in "So Undercover
" (2012), co-starring Autumn Reeser, Alexis Knapp, Joshua Bowman, Kelly Osbourne and Jeremy Piven. On DVD and Blu-ray from Millennium Entertainment ... After a young boy catches a failed bank heist on tape, it's up to two detectives to figure out how the crime went down -- but as the story unravels, it becomes obvious that not everything is what it seems in "Caught on Tape" (2012), starring Cedric the Entertainer, Vivica A. Fox, David Marciano, Kel Mitchell, Erik Palladino, Ian Somerhalder and Sticky Fingaz. The story is told entirely through rap music, and features over 30 original songs. From Lionsgate ... In "The Bouquet" (2012), starring Kristy Swanson, Danny Glover, Michael Shanks and Alberta Mayne, two estranged sisters are brought back home by a sudden tragedy and find that the family's floral business is about to fail; the sisters agree to put their hostility aside and join together to save their legacy and mend their mother's broken heart. From Gaiam Vivendi Entertainment/Nasser Entertainment ... When a ruthless crime boss crosses a cynical, jaded cop bent on revenge, she becomes obsessed with bringing him down and is willing to do anything to get to him -- including breaking the law she swore to protect in "Mafia" (2011), starring Ving Rhames, Pam Greer and Robert Patrick; from Ketchup Entertainment.

The obscene "Night of the Tentacles" (2013) is a Faustian tale in which a young artists sells his soul to Satan for the new heart he so desperately needs. The only catch is that the heart is a tentacled monstrosity with a hunger for human flesh. Stars Brandon Salkil, Nicole Gerity and Jackie McKown; from MVD Entertainment ... "Yelling to the Sky

" (2011), starring Zoe Kravitz, Jason Clarke, Antonique Smith, Gabourey Sidibe and Tim Blake Nelson, is a coming-of-age tale about Sweetness O'Hara, the nice, quiet 17-year-old
daughter of mixed-race parents (an alcoholic white father, either absent or abusive, and a black mother, emotionally unstable) who's struggling to find her place in the rough Queens neighborhood she calls home. On DVD and Blu-ray, from MPI Home Video ... "Beast Beneath" (2011), starring Kristina Morales, Phillip Agresta and Gloria Castaneda, is based on the true story of a cursed thousands-acre ranch, now known as L.A.'s Griffith Park, that was stolen by the greedy best friend of Mexican landowner Don Antonio Feliz. The land was then cursed by the Don's blind sister, and ever since a bloodthirsty netherworld beast guards a supposed fortune in gold hidden under the park. From Entertainment One ... "Tyler Perry's Madea Gets a Job" (2013) is the newest musical stage play from director, writer and producer Tyler Perry, taped before a live audience. When a judge orders Madea to do community service at a local retirement home, the residents and staff are not ready for Madea's brand of "the truth," but all's well that ends well when Madea helps the residents of Easy Rest Retirement Home realize the importance of family, love and forgiveness. Stars Tyler Perry, Patrice Lovely, Cheryl Pepsii Riley and Chandra Currelley-Young. On DVD and Blu-ray from Lionsgate ... Four women form an unlikely alliance to get revenge on a superstar professional athlete and his friends for playing them in "The Coalition" (2013), starring Adrienne Bailon, Denyce Lawton, Jackee Harry, Nadine Ellis, Shanti Lowry and J.R. Ramirez. On DVD and Blu-ray from Magnolia Home Entertainment ... After a "Bigfoot Hunter" claims to possess the body of a dead Sasquatch, a disgraced investigative journalist stakes his comeback -- and the lives of his documentary film crew -- on proving the find to be a hoax in "Bigfoot: The Lost Coast Tapes
" (2012), starring Drew Rausch, Rich McDonald, Ashley Wood, Noah Weisberg and Frank Ashmore. On DVD and Blu-ray Disc from XLrator Media ... "Back Then
" (2012) is an urban rom-com about a dapper, well-dressed "Man of the Year" who relives his high school days as a poorly dressed social outcast when the high school girl who broke his heart walks back into his life. Stars Aaron D. Speares, Tae Heckard and Malinda Williams; from Entertainment One.


On the Indie Front:
What starts as a comedy of errors ends up as a uniquely erotic journey when a straight, married woman -- dissatisfied with her joyless love life -- seeks out the sexual services of a high-priced call girl in "A Perfect Ending" (2012), starring Barbara Niven, Jessica Clark, John Heard, Morgan Fairchild and Rebecca Staab; from Wolfe Video ... When Brooklynite Seth takes his girlfriend to his family's weekend house in upstate New York for a romantic getaway, they are unexpectedly joined by Seth's estranged father, Gil and his new, younger girlfriend in "In Our Nature
" (2012), starring Zach Gilford, Jena Malone, John Slattery and Gabrielle Union. The women have to negotiate emotional minefields to persuade the father and son to share the house for the first time in years, causing unspoken grudges to bubble to the surface; from Flatiron Films/Cinedigm.


Foreign:
"My Worst Nightmare
" (2011 -- French), starring Isabelle Huppert, Andre Dussollier, Benoit Poelvoorde and Virginie Efira, is a delightful comedy from French director Anne Fontaine ("Coco Before Chanel"). An uptight, impatient art dealer (Huppert) lives a desolate, emotionally dry existence in an expensive Parisian apartment with her wealthy
publisher husband. She crosses paths with a skirt-chasing, unemployed single father who lives in his van with his son when her husband hires him to remodel their apartment; the odd couple relationship turns into the woman's worst -- but comedic -- nightmare as the man moves into the apartment and -- in typically French style -- sparks fly. From Strand Releasing ... A close-knit circle of thirty- and fortysomething friends embark on their annual summer getaway to Cap Ferrat in southeastern France where heated tensions and outbursts among the old acquaintances bubble up as the little white lies just beneath the surface of their relationships reach a boiling point in "Little White Lies
" (2012 -- France), starring Francois Cluzet, Marion Cotillard, Benoit Magimel, Gilles Lellouche and Jean Dujardin. On DVD and Blu-ray from MPI Media Group ... "The Ballad of Narayama
" (1958 -- Japan) is a haunting, kabuki-inflected version of a Japanese folk legend, set in a remote mountain village, where food is scarce and tradition dictates that citizens who have reached their 70th year must be carried to the summit of Mount Narayama and left there to die. The sacrificial elder at the center of the tale is Orin (Kinuyo Tanaka), a dignified and dutiful woman who spends her dwindling days securing the happiness of her loyal widowed son with a respectable new wife. In a new 4K digital master from the 2011 restoration, with uncompressed monaural soundtrack on the Blu-ray edition from The Criterion Collection.


For the Family:

The Dove-approved "The Solomon Bunch" (2012) follows five spirited, well-meaning kids as they create hilarious havoc in their peaceful small town: When they see a stranger and overhear something they don't understand, they jump to the conclusion that he is up to no good and they devise secret missions and elaborate schemes to warn the town about this
"bizarre" new resident. Stars Craig Crumpton, Audray McCroskey, Todd Maynor, Randall Franks and Abbey Kochman; from Slingshot Pictures/Image Entertainment ... "Baby Geniuses and the Mystery of the Crown Jewels" (2012) is the third title in the Baby Geniuses movie series; this one has the little ones traveling to Europe to help recover the Queen of England's stolen crown. Stars Jon Voight, Skyler Shaye and Casey Graf; from Anchor Bay ... "Monster High: Double Feature -- Friday Night Frights/Why Do Ghouls Fall In Love?" (2013) features two animated adventures with the Monster High classmates; from Universal ... "Animaniacs Volume 4" (1993-98) is a three-disc set with 24 cartoons from the iconic TV series; $29.99 from Warner ... "Ben 10 Omniverse: A New Beginning -- Vol. 1" (2012) is a two-disc set with 10 episodes, $19.97 from Warner ... Delight in 50 years of big fun and big friendships in seven party-packed Clifford tales in "Celebrate With Clifford" (2013); the package includes five bonus Speckle stories and a bonus disc: "Happy Birthday Clifford." $14.98 from Lionsgate ... "Marvel's Ultimate Spider-Man: Avenging Spider-Man" (2012) is a two-disc set with 12 episodes of the new animated Spider-Man adventures, $26.99 from Disney.


Special Interest:

There's a bevy of wonderful special interest and documentary releases this week; in no particular order:

"Omnibus: Gene Kelly -- Dancing: A Man's Game" An episode of the Golden Age of Television's "Omnibus" cultural series (a multiple Emmy and Peabody Award-winning series delivering sophistication, refinement, and sparkling intelligence to a national audience. Its eight groundbreaking seasons -- broadcast live and nationwide from 1952 to 1961 over 164 episodes -- of live, commercial-network broadcasts featured host Alastair Cooke and the most accomplished luminaries of the day) written, presented, and performed by Gene Kelly himself. Memorable sequences from this innovative broadcast include appearances by Olympic skater Dick Button, baseball star Mickey Mantle, basketball hero Bob Cousy, boxing champion Sugar Ray Robinson, football quarterback Johnny Unitas, and other celebrated sports professionals, whose characteristic movements Kelly incorporates into a solo dance sequence. This historic production aired just once on December 21, 1958, over the NBC Television Network. It remained publicly unavailable thereafter, until now. From Entertainment One.



"Joseph Campbell and the Power of Myth With Bill Moyers -- 25th Anniversary Edition" (1988) Three-disc set with new and expanded bonus features, including Moyers' initial interviews with Campbell that were the precursor to the iconic series; expanded selections with George Lucas, who credits Campbell with helping to inspire his creation of "Star Wars"; and new introductions for each episode from Moyers. From Acorn Media.

"Paul Williams: Still Alive" (2012) Paul Williams was everywhere in the 1970s -- on records, the radio, TV and movies --but he suddenly walked away from it all, and a new generation of pop music lovers has no idea who he is. Director Stephen Kessler sets out to remedy that situation. Even if you don't know songwriter Paul Williams, you know his timeless classics, such as the Carpenters' "We've Only Just Begun" and "Rainy Days and Mondays," Barbra Streisand's "Evergreen," Three Dog Night's "Just an Old Fashioned Love Song" and the Muppets' "Rainbow Connection." Elvis Presley, Frank Sinatra and David Bowie, among other giants, have recorded his songs. He has won Grammys and an Oscar, made his own hit records, had a busy acting career, including starring in "Smokey and the Bandit" and Brian DePalma's "The Phantom of the Paradise," and made 50 appearances on Johnny Carson's "Tonight Show." But where has he been for the last 20 years? Kessler wanted to know, so he set out to find Williams. The result is an exhilarating film about a fan finally meeting his hero and getting him to open up about his career and why he seemed to simply give it all up. From Virgil Films.

"Spirit of the Church: A Celebration of Black Gospel Music (Vol. 1)"
First release in a 12-volume set of performances culled from "TV Gospel Time" (1962-65), which aired Sunday mornings on NBC. This Chicago-based show merged song and God's word, attracting a primarily black audience and sponsors, but introducing the genre to a broader audience. Includes four shows in their entirety, transferred from the original kinescopes and rarely, if ever, seen since their original broadcast, with performances by such iconic artists as Brother Joe May, Marie Knight, Robert Anderson, The Caravans, The Soul Stirrers, Inez Andrews, Paul Foster, Madame Edna Gallmon Cooke, Rev. Milton Brunson & the Thompson Community Singers, and others. From Green Apple Entertainment.

"Somewhere Between
" (2011) Since 1989, over 80,000 Chinese children have been adopted by Americans as a result of China's old "One Child Policy." This documentary profiles four adoptees -- now teenaged girls -- living in different parts of the U.S. but sharing a desire to uncover their shared heritages and answer the uniquely human question, "Who am I?" From Docurama/Cinedigm.

"Diana Vreeland: The Eye Has to Travel
" (2011) Documentary about one of the most influential women of the 20th century. During Diana Vreeland's 50-year reign as the "Empress of Fashion," she launched Twiggy, advised Jackie Onassis, and established countless trends that have withstood the test of time. She was the fashion editor of Harper's Bazaar, where she worked for 25 years before becoming editor-in-chief of Vogue, followed by a remarkable stint at the Metropolitan Museum of Art's Costume Institute, where she helped popularize its historical collections. The documentary mixes period interviews, revelations from private papers, and intimate conversations with family, friends, and colleagues. From Entertainment One.

"Michael Schenker -- Temple of Rock: Live in Europe" (2012) A live concert recorded in Tilburg in the Netherlands, to support the release of metal rock guitar legend Schenker's "Temple of Rock" album. The lineup includes Schenker (lead guitar), Doogie White (vocals), Herman Rarebell (drums), Francis Buchholz (bass) and Wayne Findley (rhythm guitar, keyboards). Also includes bonus tracks from the 2011 High Voltage Festival with Michael Voss (vocals), plus guest appearances from Schenker's friends and musical companions including his brother Rudolf Schenker (The Scorpions), ex-Journey singer Jeff Scott Soto and UFO bassist Pete Way. On DVD and Blu-ray from MVD Entertainment.


From TV to DVD:

Kelly Reilly stars as a detective trying to prove herself and Ciaran Hinds co-stars as her hard-boiled, flawed, and charismatic boss in the British detective series "Above Suspicion Set 2" (2009), from the creators of "Prime Suspect." U.S. debut. From Acorn Media ... "Cougar Town: The Complete Third Season" (2012) is a two-disc set with 15 episodes,
$19.98 from Lionsgate ... "Gunsmoke: The Seventh Season, Vol. 2" (1962) is a five-disc set with 17 episodes, $39.95. Matt Dillon maintains law and order -- and solves human problems -- in the wild west of Dodge City in the longest-running TV drama series of all time (tied with "Law & Order" at 20 seasons). From CBS/Paramount ... "House of Cards Trilogy" (1990) is the original UK series about political intrigue, remastered for its Blu-ray debut and return to DVD; DVD, $39.98; Blu-ray $49.99. From BBC Home Entertainment ... "Southland: The Complete Second, Third and Fourth Seasons" (2010-12) includes all 26 episodes from Seasons 2, 3 and 4 plus an hour of bonus content, $59.98 from Warner ... "Testimony of Two Men" (1977 -- TV) is an ambitious, post-Civil War costume drama miniseries spanning 36 years that intertwines several stories of lust, power, greed and murder. Stars David Birney, Barbara Parkins, Steve Forrest, William Shatner, Linda Purl, Ralph Bellamy, Tom Bosley, Joan Van Ark. Three-disc DVD set from Acorn Media.

Check out other new February 4 -- February 11 DVD releases at OnVideo.