New on DVD and Blu-ray Week of October 30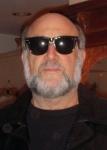 By Harley Lond - 10/29/12 at 08:16 PM CT
There's a pair of pleasant theatrical surprises making their way to DVD this week: "Ruby Sparks" and "Safety Not Guaranteed," both of which fall into the "small film" category. "Ruby Sparks" is a fantastical romantic comedy about a once-successful writer named Calvin (Paul Dano) whose writer's block is unclogged when he creates a fictional character, "Ruby Sparks," who literally steps out of the pages of his latest work and becomes his girlfriend. Calvin finds that Ruby will do whatever he wants her to do just by writing it on
his typewriter (yes, the nebbishy Calvin creates with a typewriter, one of many nice touches in this delightful film), but he never oversteps propriety. In fact, Calvin learns more about love and life from Ruby than he could ever have imagined. The film was directed by Jonathan Dayton and Valerie Faris, their first since 2006's "Little Miss Sunshine," and Ruby Sparks
is played by Zoe Kazan (the 29-year-oldgranddaughter of director Elia Kazan), who also wrote the screenplay, one that wisely points up the true emotional differences between men and women. "Safety Not Guaranteed
," by first-time feature director Colin Trevorrow, follows a team of young magazine reporters who track down a man who placed an unusual classified ad seeking someone to join him on a time traveling trip. It turns out that the man (Mark Duplass), a mysterious eccentric who wants to go back into his past to correct his mistakes, is a supermarket clerk who claims he's time-traveled before; he intends to depart again soon but this time he's being followed by some mysterious men. The prospective time traveler and the writers embark on a hilarious, smart, and unexpectedly heartfelt journey that reveals how far believing can take you.

Also due this week is a film that strikes almost too close to home: "The Campaign
," a political comedy that pits Will Ferrell and Zach Galifianakis against each other in a congressional race in North Carolina; as election day closes in, the two are locked in a dead heat, with insults quickly escalating to injury until all they care about is burying each other. Sound familiar? The humor is crude and rude but if you like either Ferrell or Galifianakis (or both), you might want to cast a vote for the film.


DVD Collectibles:
Universal finally does Alfred Hitchcock justice with its release of a limited edition Blu-ray set of the "Alfred Hitchcock: The Masterpiece Collection
". This ultimate box set with 15 films includes 13 never before on Blu-Ray, with more than 15 hours of bonus features including a newly-created documentary on "The Birds" and a 50-page book. Available for a limited time only. "Psycho" (previously on Blu-ray), "The Birds," "Vertigo," "Rear Window," "North by Northwest" (previously on Blu-ray, "The Man Who Knew Too Much," "Marnie," "Saboteur," "Shadow of a Doubt," "Rope," "The Trouble with Harry," "Torn Curtain," "Topaz," "Frenzy" and "Family Plot." $299.98.

Terrifying and darkly comic, "Rosemary's Baby
" (1968) marked the Hollywood debut of Roman Polanski. This wildly entertaining nightmare, faithfully adapted from Ira Levin's best seller, stars Mia Farrow as a young mother-to-be who grows increasingly suspicious that her
over-friendly elderly neighbors, played by Sidney Blackmer and an Oscar-winning Ruth Gordon, and self-involved husband (actor and filmmaker John Cassavetes) are hatching a satanic plot against her and her baby. In the decades of occult cinema Polanski's ungodly masterpiece has spawned, it's never been outdone for sheer psychological terror. In a new high-definition digital restoration, approved by Polanski. Extras include new interviews with Polanski, Farrow and producer Robert Evans; "Komeda, Komeda," a feature-length documentary on the life and work of jazz musician and composer Krzysztof Komeda, who wrote the score for "Rosemary's Baby"; a 1997 radio interview with author Ira Levin from Leonard Lopate's WNYC program "New York and Company" on the 1967 novel, the sequel, and the film; and a booklet featuring an essay by critic Ed Park and Levin's afterword for the 2003 New American Library edition of his novel, in which he discusses its and the film's origins. On DVD and Blu-ray from The Criterion Collection.


"All In The Family: The Complete Series" is the much-anticipated 28 disc set (with all 213 episodes, uncut and in their original broadcast form) of the ground-breaking TV series that shattered taboos and traditions. The set includes a wealth of bonus features, including a 40-page collectible book with essays by Pulitzer PrizeĖwinning TV critic Tom Shales and USC Media Professor Marty Kaplan, a new interview with Norman Lear, the documentary "Those Were the Days: The Birth of All in the Family," the documentary "The Television Revolution Begins: All in the Family Is On the Air," the original "All in the Family" pilot "Justice For All," the second "All in the Family" pilot "Those Were the Days" and the spin-off pilot episodes of "Gloria," "Archie Bunker's Place" and "704 Hauser." $199.99 from Shout! Factory.


Buzzin' the 'B's:

"Outlaw Brothers" (1990 -- Hong Kong), starring Frankie Chan, Ken Boyle and Anthony Carpio, follows the exploits of two car thieves and the butt-kicking female police officer who is on their trail. Add in drug smugglers and choreographed fight scenes -- by Jackie Chan -- with brooms, fans, wrenches, and knives to make this a turbo-charged, high-octane, martial arts action film. From The Weinstein Company ... In "Excision" (2012), starring
AnnaLynne McCord, Traci Lords, Ariel Winter, Roger Bart, Jeremy Sumpter and Malcolm McDowell, a disturbed and delusional high school student, Pauline, with aspirations of a career in medicine, goes to extremes to earn the approval of her controlling mother . While dealing with being an outcast teenager and an obsession over curing her sister's cystic fibrosis, Pauline becomes continually deranged as her fascination with surgery and the human flesh grows into something abysmal and demonic. On DVD and Blu-ray from Anchor Bay ... Warner has two 1970s theatrical films based on the "Dark Shadows" soap opera: "House of Dark Shadows" (1970), starring Jonathan Frid, Grayson Hall and Kathryn Leigh Scott, in which Vampire Barnabas Collins searches for a cure so he can marry the lovely woman who resembles his long-lost fiancee Josette; and the 1971 sequel "Night of Dark Shadows," starring
David Selby, Lara Parker, John Karlen, Kate Jackson, Grayson Hall and Nancy Barrett, which centers on the story of Quentin Collins and his bride Tracy at the Collinwood Mansion in Collinsport, Maine. Both on DVD and Blu-ray.


Foreign:

The offspring of some of the movies' greatest names come together in "Americano
" (2011 -- France), a moving drama concerning inheritance, legacy and the enduring pull of the past. After receiving news of his motherís death, Martin (Mathieu Demy, who also directed and is the son of filmmakers Agnes Varda and Jacques Demy) leaves his girlfriend (Chiara Mastroianni, daughter of Catherine Deneuve and Marcello Mastroianni) and home in Paris and
sets off for his childhood home in Los Angeles to tie up the loose ends of his rocky maternal relationship. Arriving in the United States, Martin is greeted by his mother's best friend Linda (Geraldine Chaplin, daughter of Charlie Chaplin), who agrees to help him settle his mother's affairs. As Martin digs deeper into his mother's past, he discovers she had a hidden relationship with a beautiful woman named Lola (Salma Hayek), who he finds at a seedy strip club in Tijuana called the Americano. While Lola recounts her affair with his mother, Martin realizes there is more than he ever hoped to know about his mother's sordid past and his own problems with commitment. The movie serves as a tribute to filmmaking and to Demy's parents; it incorporates scenes from Varda's 1981 "Documenteur," featuring grade-schooler Mathieu Demy. On DVD and Blu-ray from MPI Home Video.


For the Family:
"Chuggington: Icy Escapades" (2012) includes six seasonal episodes of the pre-school series: "Chilly Chuggers," "Snowstruck Wilson," "Wilsonís Icy Escapade," "Heave-Ho Harrison," "Hodge Sails Away" and "Rolling Reporter Wilson"; from Anchor Bay ... In "A Christmas Story 2" (2012), starring Daniel Stern, Braeden Lemasters, Stacey Travis and Valin Shinyei, Ralphie, Randy, mom and the Old Man return five years later in this belated sequel to the 1983 classic; on DVD and Blu-ray from Warner ... "Love Comes Softly 10th Anniversary Collection" is a 10-disc set with "Love Comes Softly," "Love's Enduring Promise," "Love's Long Journey," "Love's Abiding Joy," "Love's Unending Legacy," "Love's Unfolding Dream," "Love Takes Wing," "Love Finds A Home," "Love Begins," "Love's Everlasting Courage." From Fox.


From TV to Video:

"Cannon: Season 3" (1973-74) is a six-disc set with 24 episodes, $39.95 from CBS/Paramount ... "Chuck: The Complete Series" (2007-12) features all five seasons on 23 discs, on DVD for $149.98 and Blu-ray for $179.98, with hours of bonus features including featurettes, commentaries, deleted scenes, gag reels and more; from Warner ... "Coma"
(2012), starring Lauren Ambrose, Steven Pasquale, Geena Davis, James Woods, Richard Dreyfuss
and Ellen Burstyn, is the recent A&E miniseries based on the bestselling novel by Robin Cook and 1978 film written and directed by Michael Crichton: A medical student discovers that something sinister is going on in her hospital after routine procedures send more than a few seemingly healthy patients into comas on the operating table. From Sony ..."Copper" (2012) is a three-disc set with 10 episodes of the first original scripted series from BBC America, about an Irish-American detective in the Five Points slum of New York City in 1864. On DVD and Blu-ray from BBC America ... "Love's Christmas Journey" (2011) stars Natalie Hall, JoBeth Williams, Greg Vaughan, Dylan Bruce, Bobby Campo, Charles Shaughnessy and Ernest Borgnine in a holiday melodrama inspired by the best-selling "Love Comes Softly" book franchise; from Fox ... "My Favorite Martian: Season Three" (1965-66) is a five-disc set with 32 episodes, $39.98 from MPI Video ... "The Streets of San Francisco: Season 5" (2011) is a six-disc set with 24 episodes, $89.98; Season 1 and Season 2 are available separately for $45.98 each; from Paramount.