New on DVD and Blu-ray Week of October 23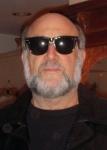 By Harley Lond - 10/22/12 at 08:33 PM CT
There's four fairly forgettable films moving from the big screen to DVD this week. Topping the list is the kind and gentle "Seeking a Friend for the End of the World," a quiet dissertation on what it means to be human -- even in times of disaster. Despite the title and premise -- the movie begins when there's 21 days left on Earth before an asteroid smashes into the planet -- there's no death and a very little destruction; instead, the film follows
soft-spoken insurance salesman Dodge (Steve Carell) as he, first, loses his wife, then finds out that an old flame has written him to join her, and then travels with his rambunctious free-spirited neighbor Penny (Keira Knightley) on a road trip to "salvation." Despite the approaching end of the world, Dodge just can't get out of his shell and the journey in the film is one of self-exploration and knowledge. But it's just so laid back that by the time Dodge finds his way in the (soon to be obliterated) world, we're lost interest.

Next up is another in the growing treasure chest of Tyler Perry cross-dressing Madea films, "Madea's Witness Protection
." This one is about a Wall Street investment banker innocently connected to the mob who must take his spoiled family into the witness protection program at -- guess where -- crazy Aunt Madea's house in Atlanta. Nothing unusual here -- naturally the uppity rich family learns a lot about down-home living from the lovable Madea -- with more Madea laughs and more money for Perry's coffers. "Magic Mike
" rocked and socked audiences with its sexy tale of hot male club dancer Magic Mike (Channing Tatum) and the 19-year-old he takes under his wing and schools in the fine arts of dancing, partying, picking up women and making easy money. The Steven Soderbergh outing is craftmanlike and enjoyable, but inconsequential (it is, interestingly enough, based on Tatum's pre-Hollywood life). And, lastly, there's "Abraham Lincoln: Vampire Hunter
," a blood-sucking killfest the little said about the better.


DVD Collectibles:
The highlight of the week has to be the "Blade Runner 30th Anniversary Collector's Edition
," a four-disc Blu-ray/DVD and UltraViolet commemorative gift set that includes all 10+ hours of bonus content from the critically acclaimed Ultimate Collector's Edition from 2007 plus a 72-page production art book of newly discovered sketches from director Ridley Scott, photos from the set and more; a special motion lenticular scene; a numbered collectible spinner car designed by visual futurist Syd Mead Content; and the "Dangerous Days" documentary. The set includes all five feature film versions: The Final Cut, '92 Director's Cut, Domestic and International Theatrical versions and the rare Work Print. $64.98. The films are also available as a three-disc Blu-ray book with The Final Cut version and a 36 page hard cover book with never-before-seen images from the set and scene sketches from Scott; $34.99. Either set is a must for Philip K. Dick, "Blade Runner" and Ridley Scott fans. From Warner Home Video.

Overwhelming demand for the first Ernie Kovacs collection -- released in 2011 -- fueled the release of this second volume of material, "The Ernie Kovacs Collection Volume 2," with more than nine hours of previously unreleased and rare classic television content from the comedian's archive. Included here: eight more episodes from Kovacs' national morning show; 18 bonus sketches featuring many of his most beloved characters; three complete episodes of his oddball game show "Take A Good Look"; "A Pony for Chris"; rare TV pilot for "Medicine Man" co-starring Buster Keaton; "The Lively Arts" featuring the only existing filmed solo interview with Ernie Kovacs; 2011 American Cinematheque panel, featuring Harry Shearer, Jeff Garlin, Bob Odenkirk, Merrill Markoe, George Schlatter, Jolene Brand and Ben Model. In a three-disc set, $29.93 from Shout! Factory.

The folks at The Criterion Collection have released a remastered edition of one of the 1970s benchmark films, John Schlesinger's "Sunday Bloody Sunday
" (1971). The director followed his Academy Award–winning "Midnight Cowboy" with this sophisticated and highly personal take on love and sex. "Sunday Bloody Sunday" depicts the romantic lives of two Londoners, a middle-aged doctor and a prickly thirtysomething divorcee -- ­played by Oscar winners Peter Finch and Glenda Jackson -- ­who are sleeping with the same handsome young artist (Murray
Head). A revelation in its day, this may be the 1970s' most intelligent, film about the complexities of romantic relationships. In a new high-definition digital restoration, supervised by director of photography Billy Williams, with uncompressed monaural soundtrack ... Kino Lorber will release Stanley Kubrick's first feature, "Fear & Desire
" (1953), starring Frank Silvera, Paul Mazursky, Kenneth Harp and Stephen Coit. The WWII film follows a squad of soldiers who have crash-landed behind enemy lines and must work their way downriver to rejoin their unit. In the process, they encounter a peasant girl (Virginia Leith) and tie her to a tree, where she is tormented by a mentally unbalanced soldier. Before making their escape, the soldiers determine the location of an enemy base and formulate a plot to assassinate its commanding officer. Independently financed, and shot by a skeleton crew -- with Kubrick controlling almost every aspect of production -- "Fear & Desire" was conceived as a European-style art film, cloaked in the guise of a Hollywood war picture. On DVD and Blu-ray Disc.

In the highly absorbing "America Stripped: Naked Las Vegas" (2010), director David Palmer follows avant-garde photographer Greg Friedler as he embarks on an absurdly emotional, 30-day rollercoaster ride to bring together 173 naked human beings of every shape, size, and walk of life in Las Vegas as he shoots the fourth and final book in his renowned "Naked"
series (the previous three volumes are "Naked New York," "Naked Los Angeles" and "Naked London"). In Friedler's unique and startling collection of photographic diptychs, we see average people -- men and women of all shapes, ages, colors, and classes: investment banker, junkie, bookseller, closet queen, unemployed pregnant woman, actor, cashier, Harvard grad student, retired salesman, nanny, and security guards -- first clothed, then completely naked. Only their ages and professions are given as captions. This documentary is a no-holds barred, behind the curtain exploration that follows Friedler's own personal search into the underbelly of Las Vegas to capture its diverse and at times bizarre denizens who, when stripped of clothing and society's judgments in front of his lens, discover an even playing field of beauty, humanity and ultimately self-love. Indeed, Friedler is an anthropologist of sorts, revealing himself and his subjects to be all the same, human and vulnerable. Highly recommended; $19.95 from Gravitas Ventures.


Buzzin' the 'B's:

MVD Entertainment has released four creepy horror films just in time for Halloween: After his friends slip him LSD on a camping trip, ultra-nerdy Nancy hallucinates that they are evil beings and begins to systematically hunt them down; meanwhile, a mysterious corporation monitors the entire event for their own hidden purpose in "Dropping Evil" (2012), starring Armin Shimerman, Tiffany Shepis, Edwin Neal, Tom Taylor, Zachary Eli Lint, Fred Williamson ... A sensual and damaged actress leads two friends into a destructive love
triangle in "Cherry" (2010), starring Rey Valentin, Lili Bordan, David Crane and Benjamin Riley ... In "Bloody Christmas" (2012), while small town police are searching for a child murderer, a has-been 80's action movie star is playing Santa on a Public Access TV show and fantasizing about murdering the people that have done him wrong, starring Robert Arensen, Geretta Geretta, Adriana Kaegi, James Balsamo and Steve Montague ... The name Rudyard Kipling has long been connected to a little jungle boy, dancing apes and a big blue bear ... but those unaware of his writings beyond "Jungle Book" might be surprised to learn that he wrote several horror stories over the course of his life. One of his most popular was "Mark of the Beast," which follows two people as they try to deal with saving a friend who, after defacing a religious shrine, becomes cursed by the silver leper who lives in the forest that surrounds their homes. "Rudyard Kipling's Mark of the Beast" (2012) stars Debbie Rochon, Dick Boland and Ellen Muth.

When a small mining town hosts the legendary Mountain Man Festival on Halloween, where crowds of costumed partygoers gather for a wild night of music and mischief, a killer celebration soon gives way to a blood-soaked feeding frenzy when an inbred family of hillbilly cannibals trick and treat themselves to a group of visiting college students in "Wrong Turn 5: Bloodlines" (2012), starring Camilla Arfwedson, Roxanne McKee, Doug Bradley and Simon Ginty; from Fox ... When four friends travel to a lakeside cabin for a carefree weekend, the fun turns into a nightmare when three of them end up locked in a hot sauna that begins to approach 247 F, the temperature at which the human body expires in "247 F
" (2011), starring Scout Taylor-Compton, Christina Ulloa, Travis Van Winkle and Tyler Mane; from Anchor Bay ... "Crooked Arrows
" (2012) is a sports drama about a team of Native American high school lacrosse losers whose spirits are raised when former star player Joe Logan (Brandon Routh) agrees to coach the rag-tag group to seal the deal on a lucrative casino project, co-starring Gil Birmingham, Crystal Allen and Chelsea Ricketts; from Fox.


On the Indie Front:

In "Take This Waltz
" (2011), directed by Sarah Polley and starring Michelle Williams, Seth Rogen, Luke Kirby and Sarah Silverman, Williams plays 28-year-old Margot, happily married to Lou (Rogen), a good-natured cookbook author. But when Margot meets Daniel (Kirby), a handsome artist who lives across the street, their mutual attraction is undeniable, taking us through the familiar, but uncharted question of what long-term relationships do to love, sex and our image of ourselves. From Magnolia Home Entertainment.


For the Family:

This week's family highlight has to be the latest animated film from Disney, "Secret of the Wings
" (2012), the newest movie in the Tinker Bell Disney Fairies film franchise: Tinker Bell and her fairy friends travel into the forbidden world of the mysterious Winter
Woods, where curiosity and adventure lead them to an amazing discovery and reveal a magical secret that could change their world forever. The gorgeous animated adventure introduces a new fairy named Periwinkle. Features the voices of Anjelica Huston, Timothy Dalton, Lucy Liu, Raven-Symone, Megan Hilty, Pamela Adlon, Matt Lanter, Debby Ryan, Mae Whitman, Lucy Hale. In DVD, Blu-ray/DVD Combo, 3D Blu-ray formats ... When Gabe the dog's happy life is turned upside down by his owner Eric's plan to move to England, Gabe plays Cupid to make Eric fall in love with the girl next door, hoping to get him to stay in America in "Gabe the Cupid Dog
" (2012), starring Brian Krause, Boti Bliss, Linden Ashby, Michael Woods, Barbara Niven, Ashley Jones and Ralph Waite; from XLrator Media ... Despite repeated warnings about humans from their father, the Abominable Snowman, two Abominable Snowkids find themselves in a sleepy Colorado mountain town after being chased out of their hideaway by a scientist determined to capture them; a 7-year-old girl takes them home in "Abominable Christmas" (2012), starring Isabella Acres and the voices of Emilio Estevez, Ray Liotta and Ariel Winter; from ARC Entertainment.


Special Interest:

"Disasters Deconstructed: A History of Architectural Disasters" (2011) is a six-disc set with a variety of History Channel programs that look at man-made disasters: "Inspector America" follows an infrastructure safety inspector as he travels the country to see what is up to code and what needs to be fixed; "Titanic's Achilles Heel" chronicles the tragedy from design and construction to its ill-fated voyage and its lasting legacy; "Modern Marvels: Engineering Disasters" uses on-the-scene footage, powerful reenactments, expert analysis and graphic reconstructions to present some of the most notorious disasters of the past 40 years;
and three specials on The Hindenburg. $49,99 from A&E ... "The Invisible War
" (2011) is director Kirby Dick's critically acclaimed investigative documentary into the epidemic of the rape of soldiers within the U.S. military, one of America's most shameful and best-kept secrets. The film paints a startling picture: A female soldier in combat zones is more likely to be raped by a fellow soldier than killed by enemy fire. The Department of Defense estimates there were a staggering 19,300 service members sexually assaulted in 2010 alone. $29.95 from Docurama ... "Apocalypse: Hitler" (2012) documents Hitler's rise to power and the beginning of evil; its the prologue to the landmark National Geographic Channel documentary series "Apocalypse: The Second World War". Features never-before-seen colorized and restored HD footage. From Entertainment One ... "Steve Jobs The Lost Interview
" (2012) is a candid, in-depth interview with the late visionary filmed in 1995 in which he discusses at length his early days, career battles, and vision for the future. Small portions of the piece were used for a television series at the time, but the vast majority was shelved and for 17 years thought to be lost. $26.98 from Magnolia Home Entertainment.


From TV to Video:

"Agatha Christie's Poirot: The Early Cases Collection" includes all 45 mysteries (in the U.K. broadcast order) from the first six series of the television phenomenon starring David Suchet as Agatha Christie's mustached mystery-solver Poirot, in an 18-disc DVD set for $199.99 and a 13-Disc Blu-ray set, $249.99; from Acorn Media ... "The Duchess of Duke Street Complete Collection" (1979-80) is a 10-disc set with 31 episodes, $79.99 from Acorn Media ... "Fantasy Island: The Complete Third Season" (1979-80) is a six-disc set with 23 episodes, $34.97 from Shout! Factory ... "The FBI: The Third Season, Part 1 and Part 2" (1967-68) includes Part 1 in a four-disc set with 16 episodes, $35.98 and Part 2 in a three-disc set with 11 episodes, $35.98; from Warner Archive ... "Happy Endings: The Complete Second Season" (2011-12) is a two-disc set with 22 episodes, $45.99 from ABC/Disney ... "Law & Order: Criminal Intent -- Season 8" (2009) is a four-disc
set with 16 episodes, $44.99 from Shout! Factory ... "Perry Mason: Season Seven, Volume Two" (1963-64) is a four-disc set with 15 episodes, $55.98 from CBS/Paramount ... "Rules of Engagement: The Complete Sixth Season" (2011-12) is a three-disc set with 15 episodes, $38.99 from Sony ... "Sanctuary: The Complete Series" (2008-11) is an 18-disc set with all 59 episodes and a 16-page guidebook, from Entertainment One ... "Shazam!" (1974-77) is a three-disc set featuring every episode (28) of the television show about a young boy who transforms himself into the world's mightiest mortal, Captain Marvel, by uttering a single magic word: SHAZAM! From Warner Archive ... "Tyler Perry's Meet the Browns: Season 7" (2010) is a three-disc set with 20 episodes, $29.98 from Lionsgate ... "Upstairs Downstairs: Season Two" (2012) is a two-disc set with six episodes, $34.98 from Warner ... "Wish Me Luck: The Complete Collection" (1988-1990) is a six-disc set with 23 episodes of the series based on the true stories of British heroines who crossed enemy lines to work undercover with the French Resistance during WWII, $79.99 from Acorn Media.

Check out other new October 23 DVD releases at OnVideo.