New on DVD and Blu-ray Week of August 28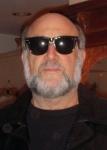 By Harley Lond - 08/28/12 at 02:51 AM CT
This week's theatrical-to-DVD highlights:

Those folks in the North countries sure know how to create oppressive, dark and outrageous thrillers, from "The Girl With the Dragon Tattoo" to (the original) "Wallander." From Norway comes "Headhunters," a fast-paced thriller based on Jo Nesbo's best-selling 2008 novel. Roger, a charming scoundrel and Norway's most accomplished headhunter, is living a life of luxury well beyond his means, stealing art as a cat burglar to subsidize his expensive lifestyle. When his beautiful gallery owner wife introduces him to a former mercenary in the possession of an extremely valuable painting, he decides to risk it all to get his hands on it, and in doing so discovers something which makes him a hunted man. Now the mercenary comes after Roger in full force, wiping out everyone and everything in his way, and Roger must figure out how to stay one step ahead in order to survive. Nasty and dirty and our top pick for the week. Check out the trailer for Headhunters
:





The rest of the pack, in alphabetical order: "Battleship
," a sci-fi alien invasion actioner very loosely based on the classic Hasbro naval combat game; here an international fleet of ships comes across an alien armada while on a Naval war games exercise, leading to an intense battle on sea, land and air ... "Darling Companion
" is a gentle drama from Lawrence Kasdan about a woman (Diane Keaton) who saves a bedraggled lost dog from the side of the freeway on a wintry day in Denver, forms a special bond with the rescued animal, then must go on a frantic search for her pet when her distracted husband (Kevin Kline) loses it after a wedding at their vacation home in the Rockies ... "The Lucky One
" is another Nicholas Sparks novel come alive on the big screen. In this melodrama, a Marine travels to Louisiana after serving three tours in Iraq and searches for the unknown woman in a picture he found that he believes was his good luck charm during the war. Stars Zac Efron and Taylor Schilling ... "The Pirates! Band of Misfits
" is a swashbuckling stop-motion animation from Aardman Animation ... "Think Like a Man
" is the film adaptation of TV and radio personality Steve Harvey's best-selling book about dating and relationships. It follows four interconnected and diverse men whose love lives are shaken up after the ladies they are pursuing buy Harvey's book and start taking his advice to heart. Stars Michael Ealy, Jerry Ferrara, Meagan Good, Regina Hall, Kevin Hart, Taraji P. Henson, Romany Malco, Gabrielle Union, Wendy Williams and Chris Brown.


DVD Collectibles:

Two very popular franchises get the Blu-ray treatment this week: Peter Jackson's "The Lord of the Rings" trilogy and "The Terminator." For the Middle Earth epic, Warner Home Video has put together five-disc sets of the extended editions of each film, with two discs devoted to the feature and three filled with bonus material. Suggested retail price is $34.99 for each set. Meanwhile, the machines rule in Warner's "The Terminator Anthology Blu-ray" set, which is a five-disc set with all four "Terminator" films, including three different versions of "T2" and more than eight hours of interactive special features. The set is available right now only at Best Buy for $49.99.

The folks at The Criterion Collection are rocking out with the rock 'n' roll saga "Quadrophenia
" (1979). The Who's classic rock opera "Quadrophenia" was the basis for this invigorating coming-of-age movie and depiction of the defiant, drug-fueled London of the
early 1960s. Antihero Jimmy (Phil Daniels) is a teenager dissatisfied with family, work, and love, and he identifies with the fashionable, pill-popping, scooter-driving mods, a group whose opposition to the motorcycle-riding rockers leads to a climactic riot in Brighton. Director Franc Roddam's rough-edged film is a quintessential chronicle of youthful rebellion and turmoil, with Pete Townshend's brilliant songs (including "I've Had Enough," "5:15" and "Love, Reign O'er Me") providing emotional support, and featuring Sting and Ray Winstone in early roles. This director-approved special edition features a new high-definition digital restoration of the uncut version, with the original 2.0 stereo soundtrack as well as an all-new 5.1 surround mix, supervised by the Who and presented in DTS-HD Master Audio on the Blu-ray edition.

Also worth noting: "Monsieur Lazhar
" (2011), a critically acclaimed French Canadian drama starring Mohamed Fellag, Sophie Nelisse, Emilien Neron, Marie-Eve Beauregard and Vincent Millard. At a Montreal public grade school, an Algerian immigrant is hired to replace a popular teacher who committed suicide in her classroom. While helping his students deal with
their grief, his own recent loss is revealed, and he brings humanity, transcendence and grace to the students. From Music Box Films ... "'50s TV Classics" is a three-disc set with eight hours of TV comedy from Bob Hope, Ed Sullivan, Milton Berle, Red Skelton, Dinah Shore, Lawrence Welk, Art Carney, Paul Winchell, Jerry Mahoney, Ed Wynn and more. $24.98 from Film Crest ... "Looney Tunes The Chuck Jones Collection Mouse Chronicles" is a two-disc set featuring 19 remastered, theatrical shorts that showcase some of animation's most delightfully mischievous mice and their daring adventures, featuring the remarkable work of animation legend Chuck Jones. Included here: "Naughty but Mice," "Little Brother Rat," "Sniffles and the Bookworm," "Sniffles Takes a Trip," "The Egg Collector," "Bedtime for Sniffles," "Sniffles Bells the Cat," "Toy Trouble," "The Brave Little Bat," "The Unbearable Bear," "Lost and Foundling," "Hush my Mouse," "The Aristo Cat," "Trap Happy Porky," "Roughly Squeaking," "House Hunting Mice," "Mouse Wreckers," "The Hypo-chondri-cat," "Cheese Chasers." On DVD and Blu-ray from Warner.

New to Blu-ray this week: "Abbott & Costello Meet Frankenstein
" (1948), starring Bud Abbott, Lou Costello, Lon Chaney Jr., Bela Lugosi, Glenn Strange and Lenore Aubert ... "Airport
" (1970), starring Burt Lancaster, Dean Martin, Jean Seberg, Jacqueline Bisset, George Kennedy, Helen Hayes, Van Heflin, Maureen Stapleton, Barry Nelson, Dana Wynter, Lloyd Nolan, Barbara Hale and Gary Collins ... "Harvey
" (1950), starring James Stewart, Josephine Hull, Peggy Dow, Charles Drake, Cecil Kellaway, Victoria Horne and Jesse White. All three are from Universal.


From TV to Video:

"Agatha Christie's Poirot, Series 6" (1995) is a four-disc set with four PBS Masterpiece Mystery features: "Hercule Poirot's Christmas," "Hickory Dickory Dock," "Murder on the Links" and "Dumb Witness." Remastered and presented in the original U.K. broadcast order. $39.99 from Acorn Media ... "The Amazing World of Gumball The DVD" (2012) is a single disc with 12 episodes from the first season of the Cartoon Network's animated series about a blue cat with a giant head (Gumball) who's chased around school by a T-Rex, befriends a piece of toast, and has a crush on a peanut with antlers. $14.97 from Cartoon Network/Warner ... "Boardwalk Empire: The Complete Second Season" (2011) is a five-disc DVD set and seven-disc Blu-ray set (five Blu-rays and two DVDs of extras) with 12 episodes, $59.99 and $79.98
respectively from HBO ... "Homeland: The Complete First Season" (2011) is a four-disc set with 12 episodes, $59.98 from Showtime/Paramount ... "Injustice" (2012) stars James Purefoy, Dervla Kirwan, Charlie Creed-Miles and Nathaniel Parker in a five-part thriller of murder, conspiracy, secrets, and guilt. Purefoy plays defense barrister William Travers, who has fled from London murder trials to the peace of the Suffolk countryside with his family. He is called upon to defend an old friend in a homicide that may be much more than it seems, even as death strikes close to home and he becomes a target of investigation himself. $39.99 from Acorn Media ... "Jersey Shore: Season 5 (uncensored)" (2012) is a three-disc set with 11 episodes, $26.99 MTV/Paramount ... "The Streets of San Francisco Season Four" (1975-76) Volume 1 and Volume 2, $42.99 each from CBS/Paramount ... "Two and A Half Men: The Complete Ninth Season" (2011-12) is a three-disc set with 24 episodes, $44.98 from Warner ... "The Walking Dead: The Complete Second Season" (2011) is a four-disc set with 13 episodes, DVD $59.98; Blu-ray Disc, $69.99. From Anchor Bay ... "You've Got a Friend" (2007) is a DOVE Foundation approved film starring John Schneider, Dylan McLaughlin, Chase Ellison and Bitty Schram; the melodrama, set in 1976, follows a young boy who loses his parents in a car accident and is sent to live with his aunt and uncle where he's determined to follow in his late father's footsteps and win the American Soapbox Derby ... with the help of an unlikely friend, a local war veteran and town recluse. From Gaiam Vivendi Entertainment/Sonar Entertainment.


Buzzin' the 'B's:

In "Apartment 143
" (2011 -- Spain) a team of parapsychologists try to figure out a strange phenomenon occurring in an apartment building; on DVD and Blu-ray from Magnolia Home Entertainment ... "Area 407" (2012), starring Abigail Schrader, Samantha Lester, James Lyons and Melanie Lyons, is yet another found footage horror film about the survivors of an airplane crash who find themselves within the borders of a government testing area ... pursued by predators that are part of a top-secret government experiment. From IFC Films ... When a bank heist goes wrong in "Battleground (aka Skeleton Lake)" (2012), starring Bryan Larkin, Hugh Lambe, Bob Cymbalski and Robert Nolan, six ruthless bank robbers become stranded
in an off-the-grid forest. With more than $3 million dollars and a flight out of the country at stake, the men attempt to navigate out of the woods, only to encounter a highly-skilled Vietnam War veteran who uses his military training and tactics to track and kill all who enter the forest. On DVD and Blu-ray from Well Go USA ... In "A Beginner's Guide to Endings
" (2010), starring Scott Caan, Paulo Costanzo, Jason Jones, Tricia Helfer, Harvey Keitel and J.K. Simmons, three brothers -- who underwent unsafe drug tests when young -- discover that they have only a short time to live and decide to chase after their dreams. One decides to hook up with the girl who got away, the second decides to take every risk in life he didn't take earlier, and the eldest, a boxer turned promoter, goes for the long shot. From Entertainment One ...In "Blood Money" (2012), starring Zheng Liu, Pitbull and Gordon Liu, a Colombian drug cartel joins forces with a group of Hong Kong Triads and the hottest hit man on the planet to ship two tons of cocaine into Australia and China. From XLrator Media.

In "Changing the Game" (2011), starring Tony Todd, Irma P. Hall, Sticky Fingaz, Suzzanne Douglas, Charli Baltimore and Dennis L.A. White, a supremely intelligent young African-American male rises from the ferocious and oppressive streets of North Philadelphia to become a shining star in the lucrative world of high finance at Wall Street's most prestigious firm to soon discover that the white-collar world is filled with crime and death just like the drug-filled hood he left behind. From Lionsgate ... "Citizen Gangster
" (2011), starring Scott Speedman, Kelly Reilly, Brian Cox, Kevin Durand and Joseph Cross, is based on the true story of Edwin Boyd, postwar Toronto's most famous criminal. Returning from World War II with few prospects and unable to provide for his wife and children, Eddie Boyd becomes desperate and starts to rob banks ... his robberies evolve into a folk hero career in which crime and
love mix with explosive results. From IFC Films ... "The Heineken Kidnapping" (2011 -- Netherlands), starring Rutger Hauer, Reinout Scholten van Aschat, Gijs Naber, Teun Kuilboer and Korneel Evers, is a fact-based thriller about the 1983 kidnapping of Alfred Heineken, the man behind the Dutch brewing giant. From MPI Home Video ... In "Jersey Shore Shark Attack" (2012), starring Jeremy Luke, Melissa Molinaro, Paul Sorvino, Jack Scalia, Joey Fatone, Vinny Guadagnino, William Atherton and Tony Sirico, a crew of Jerseyites band together against killer sharks that threaten to spoil their summer fun by eating them alive. A Syfy Saturday Original Movie on DVD and Blu-ray from Anchor Bay ... "Life Happens" (2011), starring Krysten Ritter, Kate Bosworth and Rachel Bilson, is a comedy centered on three best friends who live under the same roof in Los Angeles and the complications that arise when one of them gets pregnant and has a baby. On DVD and Blu-ray from Universal ... "The Moth Diaries
" (2011), starring Sarah Bolger, Sarah Gadon and Lily Cole, is a chilling story of a 16-year-old girl, haunted by her poet father's recent suicide, who becomes suspicious of a mysterious, ethereal and captivating new girl who arrives at her private school, turning everyone's world upside down. On DVD and Blu-ray from IFC Films.

In "The Newest Pledge" (2012), starring Rob Steinhauser, Joseph Booton, Jason Mewes and Mindy Sterling, a hard partying fraternity decides to pledge a baby that they find on their doorstep the morning after their most decadent party of the semester. From Lionsgate ... In "Penumbra" (2011 -- Argentina), an arrogant businesswoman from Spain travels to Buenos Aires to find a renter for her family's apartment, only to meet an eerie man who she soon realizes has a part in a rare solar eclipse taking place over South America. From IFC Midnight/MPI Media Group ... "Searching for Sonny" (2011), starring Jason Dohring, Minka Kelly, Michael Hogan and Masi Oka, is a comedy about a 10-year-high school reunion in which three friends find themselves the chief suspects in a murder that seems eerily similar to a play they performed in high school. On DVD and Blu-ray from Red Productions ... In "Shark Week" (2012), starring Josh Allen, Bart Baggett, Patrick Bergin, Paul Borst and
Yancy Butler, a group of complete strangers find themselves isolated by a wealthy madman on his island compound, where they're forced into a horrifying gauntlet where they must survive a barrage of ever deadlier species of shark. On DVD and Blu-ray from The Asylum ... "Starship Troopers: Invasion" (2012) is a new CGI-animated adventure that has the Troopers on a perilous mission to rescue survivors of a Federation outpost under attack by the bugs. On DVD and Blu-ray from Sony ... "The Viral Factor
" (2012) is the latest from Hong Kong action director Dante Lam, starring Jay Chou, Lin Peng, Nicholas Tse, Andy On and Bing Bai. While on a dangerous mission to escort a criminal scientist to another country, IDC Agent Jon (Chou) is shot in the head by a traitor and awakens to learn that within weeks, the bullet in his brain will cause complete paralysis. He travels to Beijing to see his mother, where he discovers he has a brother in Malaysia. When he flies to meet his long lost sibling, he forms a bond with Dr. Kan, who promises to look into possible treatments for his condition. When they arrive, they're kidnapped and Jon soon realizes the kidnapper is his brother (Nicholas Tse), and they decide to work together in order to keep an international consortium of criminals from re-infecting the world with a disease long thought cured. From Well Go USA.


For the Family:

"SpongeBob SquarePants: Ghoul Fools" (2011) features seven ghoulishy fun episodes of everyone's favorite deep-sea denizens: "Ghoul Fools," "The Curse of Bikini Bottom," "Ghost Host," "Born Again Krabs," "Arrgh!," "Your Shoe's Untied," "Money Talks." $15.99 from Nick/Paramount ... "Green Lantern The Animated Series: Rise of the Red Lanterns" (2012) is a two-disc set with 13 episodes and a digital comic book, $19.97 from Warner ... "The Jungle Bunch: The Movie" (2012) is the tale of Maurice, a penguin who was raised in the jungle and who thinks he's a tiger -- and who assembles a misfit team of jungle friends to return to the Antarctic to defend his colony from an invading herd of walruses. On DVD from Universal.

Check out other new August 28 DVD releases at OnVideo.

And please check out our first eBook, "The Hollywood Guide to Marilyn Monroe" at Amazon's Kindle store.