New on DVD and Blu-ray Week of June 5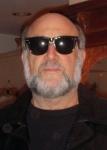 By Harley Lond - 06/05/12 at 03:00 AM CT
Another week, another letdown on the home video viewing front. What can one say about the current state of DVD releases when the best of the lot is an anthology of short films made more than 60 years ago? When the "The Three Stooges Ultimate Collection" is your best bet, Hollywood may have some explaining to do. So let's cut to the chase and get the "new" films out of the way:

Denzel Washington plays the most dangerous renegade from the CIA, an agent who comes back onto the grid after a decade on the run in "Safe House
,"
. When the South African safe house he's remanded to is attacked by mercenaries, a rookie operative (Ryan Reynolds) escapes with him and the unlikely allies must stay alive long enough to uncover who wants them dead. Though there's a modicum of exciting action, for the most part the film falters with an unimaginative storyline and a weak turn by Reynolds.

Some movies get a bum rap even before they open (think "Heaven's Gate"), sometimes damaging a good film beyond repair (think "Heaven's Gate") and sending it down the abyss of flopdom. That may be the case with "John Carter
," Disney's abortive attempt to create a new franchise with a 100-year-old story from Tarzan creator Edgar Rice Burroughs. A former military captain, Carter is inexplicably transported to Mars, where he becomes reluctantly embroiled in a conflict on the Red Planet. Disney dug a hole for itself and its film with a crummy publicity campaign that just couldn't fend off the film's bad pre-release press. Heads rolled over at Mickey Mouse lane.

"Act of Valor
" is a so-so-actioner starring a group of active-duty Navy SEALs in a powerful story of contemporary global anti-terrorism as a team of SEALs is dispatched on a worldwide manhunt to stop a terror plot that stretches from Chechnya to the Philippines and from Ukraine to Somalia.

"Journey 2: The Mysterious Island
" is a sequel to 2008's "Journey to the Center of the Earth," here starring Dwayne Johnson, Michael Caine, Josh Hutcherson and Vanessa Hudgens in a PG adventure that takes the protagonists to a mysterious island somewhere in the Pacific, where they must track down a mysterious signal, rescue its lone inhabitant and escape before seismic shockwaves force the island under the sea and bury its treasures forever.

And, lastly, there's "Machine Gun Preacher
", starring Gerard Butler in the true story of Sam Childers, a former drug-dealing criminal who undergoes an astonishing transformation and finds an unexpected calling as the savior of hundreds of kidnapped and orphaned children in East Africa.

Now for the week's highlights:

"The Three Stooges: The Ultimate Collection
" is a beautiful boxed set of work by the Stooges: all 190 short films, plus 11 hours of movies, shorts and never-before-released material on 20 discs. The entire Three Stooges Columbia shorts catalog spans three decades of slapstick
and silliness. Fans will revel in this chance to see several of the Stooges work separately in solo shorts, developing the comic skills that would lead them to their roles as successors to Curly in the comedy trio. The collection includes 28 never-before-released short films starring Stooges actors Shemp Howard, Joe Besser and Joe DeRita, as well as the feature length films "Have Rocket, Will Travel" and "Rockin' in the Rockies," available for the first time on DVD. From Sony.

And don't forget "The Sting Universal's 100th Anniversary Edition
" (1973), director George Roy Hill's Oscar-winning film of an elaborate con job set in 1930s Chicago, starring Paul Newman, Robert Redford, Robert Shaw, Charles Durning, Ray Walston, Eileen Brennan and Harold Gould. The Blu-ray/DVD Combo includes a 48-page book with director Hill's script pages, personal letters, Edith Head's costume sketches, more.

From TV to Video:

"Breaking Bad: The Complete Fourth Season" (2011) is a four-disc set with 13 episodes, from Sony ... "Burn Notice Season 5" (2011) is a four-disc set with 18 episodes, $49.98. from Fox ... "Doc Martin, Series 5" (2011) is the smash-hit British dramedy that currently airs on public television. BAFTA Winner Martin Clunes stars in the series as a misanthropic, socially maladjusted doctor forced to relocate to a rustic seaside village, where he immediately clashes with the town's eccentric citizens. Two-disc set includes eight episodes, plus 62-minutes of behind-the-scenes segments. From Acorn Media ... "Falling Skies: The Complete First Season" (2011) is a three-disc set with 10 episodes, $39.98 from Warner ... "New Tricks, Season 7 " is the long-running, award-winning series that stars Amanda Redman, Dennis Waterman, Alun Armstrong and James Bolam as a team of semi-retired and somewhat curmudgeonly detectives investigating cold cases. From Acorn Media) ... "Pawn Stars: Volume 4" (2011) is a two-disc set with 16 episodes, $19.95 from A&E ... "Pretty Little Liars: The Complete Second Season" (2011) is a six-disc set with 25 episodes, $59.98 from Warner ... "White Collar Season 3" (2011-12) is a four-disc set with 16 episodes, $49.98 from Fox.

Buzzin' the 'B's:

In "Bad Ass
" (2012) starring Danny Trejo, Ron Perlma and Charles S. Dutton, a Vietnam veteran becomes a local hero after saving a man from attackers on a city bus ... but decides to take action when his best friend is murdered and the police show little interest in solving the crime. Inspired by the "Epic Beard Man" video that captured two men's highly charged verbal and brutal physical altercation on a public bus in Oakland, California. Posted to YouTube, the video spread like wildfire and the heroic elder bearded man was anointed Epic Beard Man. From Fox ... After an unsuccessful and bloody raid in Istanbul, two Turkish anti-terrorist agents are sent to New York City on a mission to capture a notorious terrorist known only as "Dejjal" (Arabic for Antichrist) in "Act of Vengeance
(aka Five Minarets in New York)" (2010). Working with the FBI and NYPD, the agents orchestrate the arrest of a suspect who may or not be the notorious Dejjal, but when events escalate, the foreign agents must take things in their own hands to avert disaster. Stars Haluk Bilginer, Danny Glover, Gina Gershon and Robert Patrick. From Millennium Entertainment ... "Hatfields & McCoys: Bad Blood" (2012) stars Jeff Fahey, Perry King, Priscilla Barnes and Christian Slater in the story of the The Hatfields and McCoys and their fight for justice and vengeance in a feud that spans decades. Not part of the current History Channel TV miniseries. From Lionsgate ... In "Rogue River
" (2012), starring Bill Moseley, Michelle Page, Lucinda Jenney and Michael Cudlitz, a young woman travels to the isolated wilderness of Oregon to spread her father's ashes and gets abducted by a nasty old man. From Lionsgate ... A former American boxer, now exiled in Bangkok after attacking a bookie who tried to fix one of his fights, is forced to confront his violent past in the city's notorious underground fight clubs after meeting a mysterious fan from his hometown in "Knockdown (aka The Bad Penny)" (2010), starring Casey T. Evans, Bai Ling, Tom Arnold and Nick Faltas. From ARC Entertainment.

On the Indie Front:

In "Footprints
" (2009), starring Sybil Temtchine, H.M. Wynant and Pippa Scott, an amnesiac young woman (Temtchine) wakes up, face down on the footprints of Graumans Chinese Theatre, and spends one day, from sunrise to sunset, entirely on Hollywood Boulevard, piecing together her identity through her interaction with a host of disparate characters and famous locales. Available via Amazon .... "Private Romeo" (2011), starring Seth Numrich and Matt Doyle., updates Shakespeare's classic tragedy by setting it in an all-male military school, incorporating the original text of "Romeo and Juliet," YouTube videos, and lip-synced indie rock music. From Wolfe Video ... A washed up, ex-major league ballplayer who needs to meet his community service hours as a coach gets a second chance at life and love by managing a Jewish, orthodox yeshiva baseball team in "Yankles
" (2009), starring Don Most, Bart Johnson and Brian Wimmer. From Magnolia Home Entertainment.


Check out other new June 5 DVD releases at OnVideo.