New on DVD and Blu-ray Week of May 22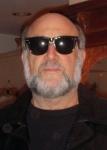 By Harley Lond - 05/22/12 at 02:52 PM CT
Ho-hum: There's more boredom on the theatrical-to-DVD-release front this week: "This Means War" is a sappy comedy about two inseparable CIA operatives who fall in love with the same woman and end up battling each other (starring Reese Witherspoon, Chris Pine and Tom Hardy); Daniel Radcliffe leaves his Harry Potter roots behind and instead stars in the horror thriller about a ghost haunting a house in a remote village in "The Woman in Black
"; "Red Tails
" is an actioner about a WWII squadron of black pilots known as the Tuskegee Airmen, starring Cuba Gooding Jr. and Terrence Howard. The best of the week, however, can be found in offerings from The Criterion Collection and Studio Ghibli (see below).

DVD Collectibles:

This week's highlights include an inscrutable film from France, three fabulous outings arriving on Blu-ray from the famed Japanese Studio Ghibli, and a box set anthologizing the work of a doyen of 1960s underground filmmaking, Robert Downey (yes, the actor's dad).

In "Certified Copy
" (2010 -- France), Iranian director Abbas Kiarostami travels to Tuscany for a luminous and provocative romance in which nothing is as it appears. What seems at first to be a straightforward tale of two people -- ­played by Oscar-winning actress Juliette Binoche and opera singer William Shimell -- ­getting to know each other over the course of an afternoon gradually reveals itself as something richer, stranger, and trickier: a mind-bending reflection on authenticity, in art as well as in relationships. Both cerebrally
and emotionally engaging, "Certified Copy (Copie conforme)" reminds us that love itself is an enigma. In a new high-definition digital restoration, with 5.1 surround DTS-HD Master Audio soundtrack on the Blu-ray edition. From The Criterion Collection ... Disney brings to Blu-ray for the first time three absorbing animated tales from Studio Ghibli: "Castle in the Sky
" (1986), directed by Hayao Miyazaki, in which an engineer's apprentice finds a young girl floating down from the sky, and discovers they are both searching for a legendary floating castle, Laputa; together, they embark on a daring quest and encounter greedy pirates, secret agents and astounding obstacles that keep them from the truth -- and from each other; "Whisper of the Heart
" (1995), in which a chance encounter with a mysterious cat sends a quiet schoolgirl on a quest for her true talent beyond the boundaries of her imagination; and "The Secret World of Arrietty
" (2010), based on the acclaimed children's book series "The Borrowers," by Mary Norton.

Let's celebrate Father's Day early with an anthology of work by Robert Downey Jr.'s dad: "Eclipse Series 33: Up All Night with Robert Downey Sr.
" Rarely do landmark works of cinema seem so ... wrong. Robert Downey Sr. emerged as one of the most irreverent filmmakers of the new American underground of the early sixties, taking no prisoners in his rough-and-tumble treatises on politics, race, and consumer culture. In his most famous, the midnight-movie mainstay "Putney Swope," an advertising agency is turned on its head when a militant African American man takes charge. Like Swope, Downey held nothing sacred. This selection of five of his most raucous and outlandish films, dating from 1964 to 1975, offers a unique mix of the hilariously abrasive and the intensely experimental. The two-disc box set includes: "Babo 73" (1964): Taylor Mead plays the president of the United Status, who conducts his top-secret international affairs on a deserted beach when he isn't at the White House (a dilapidated Victorian), in this political satire. Downey's first feature is a rollicking, slapstick, ultra-low-budget 16 mm comedy experiment; "Chafed Elbows" (1966): This bad-taste riot was a breakthrough for Downey Sr., thanks to rave notices. Visualized largely
in still 35mm photographs, it follows a shiftless downtown Manhattanite having his "annual November breakdown," wandering from one odd job to the next, and encountering all sorts of sordid types, from desperate low-budget filmmakers to destitute dirty-sock sniffers. And there is incest, murder, and bad pop songs­: something to offend everyone. "No More Excuses" (1968): Downey Sr. takes his camera and microphone onto the streets (and into some bedrooms) for a close look at Manhattan's swinging singles scene of the late sixties. Of course, that's not all: "No More Excuses" cuts between this footage and the fragmented tale of a time-traveling Civil War soldier, a rant from the director of the fictional Society for Indecency to Naked Animals, and other assorted improprieties; "Putney Swope" (1969): The most popular film by Downey Sr. is this oddball classic about the antics that ensue after Putney Swope (Arnold Johnson, his voice dubbed by a gravelly Downey), the token black man on the board of a Madison Avenue advertising agency, is inadvertently elected chairman. Putney summarily fires all the whiteys, replaces them with Black Power apostles, renames the company Truth and Soul, Inc., and proceeds to wreak politically incorrect havoc; "Two Tons of Turquoise to Taos Tonight" (1975): "A film without a beginning or an end," in Downey Sr.'s words, this Dadaist thingamajig­a never-before-seen, newly reedited version of the director's 1975 release "Moment to Moment" (also known as "Jive") ­is a cascade of curious sketches, scenes, and shots that takes on a rhythmic life. It stars Downey's wife, Elsie, in an endless succession of off-the-wall roles, from dancer to cocaine fiend. From The Criterion Collection.

From TV to Video:

"Ghost Hunters International Season 2: Part 2," (2011) is a four-disc set with 13 episodes, $24.98 from Image Entertainment ... "Mega Builders" (2012) is an eight-disc
set of the Discovery Channel program with more than 25 hours showcasing some of the most incredible, history-making engineering projects and the people who make it happen, $59.98 from Entertainment One ... "My Babysitter's a Vampire: The First Season" (2011) is a three-disc set with 13 episodes, $24.99, from Warner ... "Rizzoli & Isles: The Complete Second Season" (2011) is a four-disc set with 15 episodes, $39.98 from Warner ... "Route 66: The Complete Series" (1960-64) is a 24-disc set with all 116 episodes, $129.99 from Shout! Factory ... Benedict Cumberbatch returns as Holmes and Martin Freeman is back as Dr. John Watson in three new 90-minute stories -- inspired by Sir Arthur Conan Doyle's classic tales of the brilliant crime-solving icon -- in this spectacular blend of the 21st century and the original wit and spirit of the mysteries in "Sherlock: Season Two" (2012), on DVD and Blu-ray, from BBC Home Entertainment ... "Teen Wolf Season 1"
(2011) is a three-disc set with 12 episodes, $39.98 from Fox.

Buzzin' the 'B's:

"Mutant Girls Squad": (2010 -- Japan) Three leaders in the Japanese splatter movement -- Noboru Iguchi ("The Machine Girl"), Yoshihiro Nishimura ("Tokyo Gore Police") and Tak Sakaguchi ("Yoroi: Samurai Zombie") -- join forces to bring three times the crazy action, three times the comedy and three times
the head-exploding splatter of your average action/horror/comedy with this story -- touted as a warped version of X-Men -- that focuses on Rin, a beautiful 16-year-old who experiences one hell of a coming-of-age when her birthday present from nature comes in the form of a shocking revelation: while her mother is human, her dad is a Hiruko, a race of mutant creatures whose bodies transform themselves in strange ways and can sprout weapons at will. When the government launches a campaign to eradicate the Hirukos, she teams up with other similar kids to fight back. From the prolific Japanese cult film label Sushi Typhoon, from Well Go USA Entertainment ... When a 7-year-old girl is kidnapped from her bedroom in a small suburb of Anchorage, a detective on the verge of retirement (Jon Voight) with an obsessive hatred for child abductions, anxiously begins the hunt for the culprit. As the trail gets cold and time is running out, the detective forms an unlikely partnership with a mysterious radio psychic (Julian Morris) who claims to have visions of the missing girl. The case takes a disturbing twist when it becomes clear that the most substantial clues all lead towards something outside of the law, past human reason and forever frighteningly "Beyond" (2011). Co-stars Teri Polo, Dermot Mulroney and Brett Baker. From Anchor Bay ... When a ground-breaking industrial experiment goes awry, the energy overflow manifests into a deadly swirling magnetic field that quickly overwhelms the plant and begins consuming anything metallic -- growing in strength and shredding everything in its path
in "Metal Tornado" (2011), starring Lou Diamond Phillips, Nicole Deboer, Greg Evigan, Stephen MacDonald and John Maclaren. From ARC Entertainment ... In "Perfect Sense
" (2011), starring Eva Green, Ewan McGregor, Connie Nielsen, Stephen Dillane and Ewen Bremner, a chef and a scientist fall in love as a worldwide epidemic begins to rob people of their sensory perceptions. From IFC Films ... In "Teen Spirit" (2011), starring Cassie Scerb, Lindsey Shaw, Chris Zylk and Tim Gunn, a popular (but decidedly mean-spirited) high-school girl's ultimate glory as Prom Queen is short lived when a freak accident ends her earth-bound existence and she has to earn her heavenly wings by transforming a notoriously shy and socially awkward fellow student into the next Prom Queen. From Image Entertainment ... "Black Cobra" (2012) is a direct-to-DVD thriller about a smuggler who sells illegal black diamonds to pay for his father's pardon in South Africa. But when he arrives in the U.S. to finalize what appears to be a simple transaction, he is soon double-crossed and becomes caught up in a lethal battle with a powerful opponent. From Lionsgate ... "The Kane Files" (2010) stars Drew Fuller, Ethan Embry, William Devane, William Atherton and Whitney Able in a thriller about a former hit man who returns to a life of crime to earn money to pay for the treatment for his gravely ill son. From Inception Media Group ... In "All God's Creatures" (2011), starring Josh Folan and Jessica Kaye, a mild-mannered New York barista turns into a cold-blooded killer at night, ridding the city of "filthy women." From Osiris Entertainment ... "Worried About the Boy" (2011) stars Douglas Booth and Marc Warren in this biopic that captures the true life story of George O'Dowd, the iconoclast who would eventually become known as Boy George. From Entertainment One.

Special Interest:

"Love Etc.
" (2011) is Jill Andresevic's award-winning documentary that travels through the boroughs of New York City to find the reality of love: In the forms of an elderly couple
proving that love truly lasts forever, a teenage couple caught up in the effervescence of first love, a divorced parent starting over, a couple diving into the sanctity of marriage, and a single gay man embarking on the journey of parenthood. Presented by Oprah Winfrey Network (OWN). From Virgil Films & Entertainment ... Ray Romano's eight-day drive through the south on a stand-up comedy tour becomes more than he bargains for when longtime friend and opening act, Tom Caltabiano, brings a film student along to document their thousand-mile journey in "95 Miles to Go
" (2004). Together, all three struggle with Ray's obsessions, phobias, and insecurities in this unscripted exploration of newfound fame. From Video Services Corp. ... "Carol Channing: Larger Than Life" (2012) is a documentary on Broadway legend Carol Channing. If Channing didn't exist, no one could have made her up. One in a billion, at 89, she remains an unstoppable, megawatt dynamo. Broadway diva extraordinaire is just the icing. Carol Channing hovered at the pinnacle of the entertainment world from the late-1950's through the 1960's and beyond, living life sensationally large. From Entertainment One.

Check out other new May 22 DVD releases at OnVideo.