New on DVD and Blu-ray Week of April 10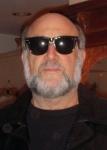 By Harley Lond - 04/10/12 at 03:25 AM CT
April is the cruelest month, especially for DVD releases. There's not much excitement coming your way the rest of this month -- aside from "Mission Impossible -- Ghost Protocol," due next week -- so we'll just have to bide our time until some real heavy hitters come our way. In the meantime ...

What's there to say about our first film except Meryl Streep, Meryl Streep, Meryl Streep? From the opening moments in "The Iron Lady
": when we saw Margaret Thatcher crossing a London street on her way to a grocery store -- in stunned disbelief that this was really
Streep playing Thatcher in old age -- we knew that this film was going to be a tour-de-force for the (now) three-time Oscar winner. It's Streep -- along with a fine supporting job by Jim Broadbent as her husband and confidant, Denis -- who holds the film together. Director Phyllida Lloyd's intimate portrait of Thatcher, the first and only female Prime Minister of the United Kingdom, combines fact, fiction and poetic flight of imagination to paint an intriguing picture of one of the 20th century's most famous and influential women, but her use of a flashback/flashforward structure turned off some viewers and her semi-vignette structure gave short shrift to important historical events. Still, it's a fascinating film and well worth a close viewing.

"The Darkest Hour
": I'm a sucker for alien invasion films; from "War of the Worlds" to "Mars Attacks" to "Independence Day" to "Cloverfield" to even "Skyline," I relish humankind getting their due at the hands of monsters from outer space. This sci-fi actioner follows a group of young Americans stranded in Moscow after energy-beings take over the
world by microwaving everyone into dustballs. Despite our disdain for the young heroes of these types of movies -- obnoxious kids haven't changed much since the days of "The Blob" -- we can't wait for them to figure out a way to find the aliens' weaknesses and fight back. "The Darkest Hour" is no exception: there's banal dialogue, lots of overacting, stereotypical characters, platitudes about freedom and enslavement, several "stirring" monologues, etc. etc. But we love the special effects and the adrenalin rush of seeing the humans stay one step ahead of the bad guys. An hour and a half of mindless fun.

DVD Collectibles:

The Blu-ray highlight this week is "A Streetcar Named Desire
: The Original Restored Version" (1951), directed by Elia Kazan and starring Vivien Leigh, Marlon Brando, Kim Hunter and Karl Malden. This is Tennessee Williams' masterpiece, depicting a culture clash between Blanche DuBois (Leigh), a fading relic of the Old South (whose pretensions to virtue and culture only thinly mask her nymphomania and alcoholism), and Stanley Kowalski (Brando), a member of the industrial, inner-city immigrant class. When
Blanche shows up at the house of her sister Stella Kowalski (Hunter), her arrival upsets the balance of Stella's relationship with her husband Stanley, a primal, rough-hewn, brutish and sensual force of nature. Stanley dominates Stella in every way, and she tolerates his offensive crudeness largely because of her sexual need for him. Stanley's friend and Blanche's would-be suitor Mitch (Malden) is similarly trampled along Blanche and Stanley's collision course; their final, inevitable confrontation results in Blanche's mental annihilation. "Streetcar" was nominated for 12 Academy Awards and won four, including three for acting. This edition of the film is the motion picture moviegoers would have seen had not censorship by the Legion of Decency occurred at the last minute; it features three minutes of footage thought to be lost until its rediscovery in the early 1990s. The new footage underscores, among other things, the sexual tension between Blanche and Stanley, and Stella's passion for her husband. The Blu-ray Book contains 40-pages of photos, film history trivia and more; the Blu-ray includes five documentaries and a commentary. From Warner.

Also due this week is the Blu-ray debut of "Conversation Piece
" (1974 -- Italy), Luchino Visconti's penultimate film, starring Burt Lancaster, Helmut Berger, Silvana Mangano, Claudia Marsani and Stefano Patrizi. The award-winning film examines the solitary life of a retired American professor (Lancaster) who lives alone in a luxurious palazzo in Rome and what happens when he's confronted by a vulgar Italian marchesa and her companions -- her lover, her daughter and daughter's boyfriend. From RaroVideo ... And, lastly, Warner is debuting "Don Juan Demarco
" (1994), starring Johnny Depp, Marlon Brando and Faye Dunaway, on Blu-ray.

From TV to Video:

"Doctor Who: Carnival of Monsters Special Edition" is a two-disc set that follows the third Doctor (Jon Pertwee) and Jo (Katy Manning) on a test flight in the TARDIS, landing aboard the SS Bernice, a cargo ship that appears to be crossing the Indian Ocean in 1926. As
events take a dangerous and unexpected twist, it seems that their fate lies in the hands of a traveling showman named Vorg and his assistant Shirna, who have just arrived on the distant planet of Inter Minor with an amazing intergalactic peepshow called the Miniscope. From BBC Home Entertainment ... "Doctor Who: The Daemons" is another two-disc set. In the peaceful village of Devil's End something very strange is happening. A professor is preparing to open a nearby burial mound, and a local white witch foresees death and disaster. Meanwhile, the new vicar looks suspiciously like the Master, and he is using black magic to conjure up an ancient Demon. Can the third Doctor (Jon Pertwee), Jo (Katy Manning) and UNIT stop their old enemy before he succeeds? From BBC Home Entertainment ...
"Ice Road Truckers: Season Five" (2011) is a four-disc set with 16 episodes, from A&E ... "Night Gallery: Season Three" (1972-73) is a two-disc set with 17 episodes, from Universal ... "One Tree Hill: The Complete Ninth and Final Season" (2012) is a four-disc set with 13 episodes, from Warner ... "The Witches of Oz" (2011), starring Paulie Rojas, Billy Boyd, Sean Astin, Lance Henriksen, Christopher Lloyd, Jeffrey Combs, Ethan Embry and Mia Sara, is kind of a sequel to "The Wizard of Oz": a modern Dorothy Gale discovers that her best selling novels are actually based on suppressed childhood memories of her time in Oz, and that she may be in danger of experiencing it all over again. From Image Entertainment.

Buzzin' the 'B's:

"The Hidden" (2011) is an Italian thriller, starring Sean Clement, Simonetta Solder, Jordan Hayes and Jason Blicker, about a young man who inherits from his mother "The Sanctuary," a spooky building that served as a home to her controversial experimental addiction treatment center. But during a tour of the decrepit building, he soon realizes that something sinister lies beneath the surface; something so evil it is better left concealed. From Entertainment One ... "Sleeping Beauty
" (2011), starring Emily Browning and Rachael Blake, is a haunting portrait of a young university student drawn into a mysterious hidden world of unspoken desires. From IFC.

For the Family:




In the original Marvel animated comic book feature "Astonishing X-Men: Dangerous" (2012), the tragic death of a student at the Xavier Institute reveals that a powerful enemy is working from inside the mansion to destroy the X-Men. From Shout! Factory ... "Dougie in Disguise" (2012) is the first title in a series of animated stories from Spain designed to encourage imaginative play: Dougie is a curious kid who loves to play with sticker albums and who loves to dress up in disguise and have various adventures; children help Dougie choose stickers that help him in his travels. Volume 1 includes 13 adventures, such as Dougie "as a cloud," "as a glassmaker," "as Peter Pan"; Volume 2 includes 14 episodes, such as "as a blacksmith," "as a film director," "as a toadstool." For ages 2 to 5; $19.95 each. From Organa Kids.)

Special Interest:

Taking as his starting point an exploration of a triple homicide case in Conroe, Texas, master filmmaker Werner Herzog probes the human psyche to explore why people kill -- and why the state kills in return -- in "Into the Abyss
" (2011). Through intimate conversations with those involved, including 28-year-old Death Row
inmate Michael Perry, Herzog achieves what he describes as "a gaze into the abyss of the human soul." Herzog's inquiries also extend to the families of the victims and perpetrators as well as a state executioner and pastor who've been with Death Row prisoners as they've taken their final breaths. From IFC ... With the approach of the 100th anniversary of the sinking of the Titanic (April 15, 1912), National Geographic pairs a new special, "Save the Titanic With Bob Ballard," which premiered Monday, April 9, on the National Geographic Channel, with the classic film "Secrets of the Titanic" in "Secrets of the Titanic Anniversary Collection" (2011), selling for $19.97 ... The documentary "Surviving Hitler: A Love Story" (2011) is a shocking true-life love story in the midst of humankind's darkest horror, a harrowing tale of war, resistance, and survival. As a teenager in Nazi Germany, Jutta is shocked to discover she is Jewish. She joins the German resistance and meets Helmuth, an injured soldier. The two become sweethearts and soon co-conspirators in the daring final plot to assassinate Hitler. At the center of the documentary is a love story for the ages, with riveting narration by Jutta herself, original 8mm footage (shot by Helmuth) and, miraculously, a happy ending. From
Osiris Entertainment ... "The Conquest
" (2011 -- France), starring Denis Podalydes, Florence Pernel and Bernard Le Coq, is a dramatized look at French president Nicolas Sarkozy's rise to power. The film examines the private life behind the public headlines, as it follows the thrilling journey of an ambitious political leader who discovers what happens when you get everything you ever wanted. From Music Box Films ... During construction at a Colorado ski resort, a bulldozer dug up something strange: a tooth so huge it had to be held in two hands. Racing to the scene, scientists from the local Denver museum could scarcely believe what they found: a vast trove of fossils from the depths of the Ice Age 100,000 years ago, when North America teemed with incredible beasts: massive mastodons, saber tooth cats and camels, giant bison with six-foot horns, and ground sloths as big as elephants with huge claws. "Nova: Ice Age Death Trap" (2012), $24.99 from PBS Distribution, documents the find.