New on DVD and Blu-ray Week of April 3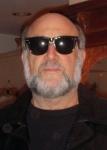 By Harley Lond - 04/03/12 at 03:29 AM CT
It's a week for sentimental outings as the king of sentimentality, Steven Spielberg, regales us with a heart-wrenching drama about a boy and his horse, and rock-critic-turned-writer-director-producer Cameron Crowe gives us a light-hearted family-comedy-drama that ups the ante for feeling good (drugless). Read on.

Giddyup, Steven Spielberg. After taking on a Belgium comic book hero this year in "The Adventures of Tintin," Spielberg turned his sentimental eyes to the British horse hero of Michael Morpurgo's well-loved novel "War Horse
," doing what he does best:
Creating likeable characters placed into situations that test the limits of human (and animal or extra-terrestrial) endurance (generally families of one sort or another in peril). The tale begins with the remarkable friendship between a feisty colt named Joey and his young trainer Albert (Jeremy Irvine). When they're forced apart by World War I -- Joey is sold to the cavalry and Albert enlists -- the film follows Joey's extraordinary journey as he changes and inspires the lives of everyone he meets -- the British cavalry and the German soldiers who capture him -- until the pair meet up again. It's an old-fashioned, tug-at-your heartstrings family drama that Spielberg handles with his usual aplomb. Co-stars Peter Mullan, Emily Watson, Niels Arestrup, David Thewlis, Tom Hiddleston.

After four straight successes at the boxoffice (and with the critics), Cameron Crowe ("Fast Times at Ridgemont High," "Say Anything," "Jerry Maguire," "Almost Famous") faltered with a pair of so-so productions, "Vanilla Sky" and "Elizabethtown"; it's taken him six years to bounce back with "We Bought a Zoo
," an amazing and true story about a single dad (Matt Damon) who decides his family needs to leave the city for a fresh start. He buys an old rural house with a unique bonus feature: a zoo named the Rosemoor Animal Park, where dozens of animals reside under the care of head zookeeper Kelly Foster (Scarlett Johansson) and her dedicated team. The inspiring film follows the family and staff's many misadventures as they work to return the dilapidated zoo to its former wonder and glory. Co-stars Thomas Haden Church, Colin Ford, Maggie Elizabeth Jones, Angus Macfadyen, Elle Fanning.

DVD Collectibles:

The real highlight of the week is the Blu-ray debut of Roman Polanski's "Chinatown
" (1974), starring Jack Nicholson, Faye Dunaway, John Huston, John Hillerman and Diane Ladd, in a new high definition transfer. The DVD includes a collectible booklet. Named by the AFI as one of the top 25 American films ever made, "Chinatown" has fabulous performances by Nicholson, Dunaway and Huston, and has an atmosphere that truly captures
the era of 1930s Los Angeles. Private investigator Jake Gittes (Nicholson) unravels a mystery involving water rights that are critical to the development of Los Angeles after taking on what appears to be a simple adultery case. Along the way to the Chinatown denouement, Gittes uncovers corruption, murder, fraud, and unspeakable family secrets among the well-to-do ruling class in the city. There's always more than meets the eye in this thriller about people who aren't who they seem to be ("She's my daughter. She's my sister."). Extras include commentary by screenwriter Robert Towne and filmmaker David Fincher; five behind-the-scenes featurettes: "Water and Power," "The Aqueduct," "The Aftermath," "The River and Beyond" and "Chinatown: The Beginning and the End"; "Chinatown: An Appreciation," in which prominent filmmakers express their personal admiration for the film, including Steven Soderbergh, composer James Newton Howard, writer-director Kimberly Peirce and cinematographer Roger Deakins. From Paramount.

Lionsgate has released this week three film collections from three of Hollywood's most enchanting leading ladies, at a reasonable price of $19.98 each: "The Gwyneth Paltrow: 4-Film Collection" with "Shakespeare in Love," "View From the Top," "Bounce" and "Emma"; "The Nicole Kidman: 4-Film Collection" with "Cold Mountain," "Rabbit Hole," "The Others" and "Dogville"; and "The Renee Zellweger: 4-Film Collection" with "Cold Mountain," "Chicago," "Bridget Jones's Diary" and "New in Town."

From TV to Video:

"The Commander, Set 2" (2007-08) is a compelling new mystery from the creator of" Prime Suspect." Amanda Burton stars as the ambitious and exacting Commander Clare Blake in these four feature-length crime dramas from Lynda La Plante. Supported by an outstanding ensemble cast, Burton delivers a powerhouse performance as the complex and driven Blake.
From Acorn Media ... In "Goodnight for Justice: Measure of a Man" (2012), the sequel to "Goodnight for Justice," the highest rated original production on the Hallmark Movie Channel, Luke Perry returns to the lawless frontier to once again star as honorable Circuit Judge John Goodnight. In a two-disc set, $19.98, from Entertainment One ... "Masterpiece Classic: Great Expectations" (2011) stars Gillian Anderson, David Suchet, Ray Winstone and Douglas Booth in a ne adaptation of the Dickins' classic. $24.99 from PBS Distribution ... In "Torchwood: Miracle Day" (2011), the Torchwood team heads to the U.S. for 10 episodes via Starz in this four-disc set, $49.99 from Warner ... "The Witches of Oz" (2011) TV miniseries is kind of a sequel to "The Wizard of Oz": a modern Dorothy Gale discovers that her best-selling novels are actually based on suppressed childhood memories of her time in Oz, and that she may be in danger of experiencing it all over again. Stars Paulie Rojas, Billy Boyd, Sean Astin, Lance Henriksen, Christopher Lloyd, Jeffrey Combs, Ethan Embry, Mia Sara. From Image Entertainment.

Buzzin' the 'B's:

"Alien Opponent Uncut Edition" (2011) stars Jeremy London, Roddy Piper, Cuyle Carvin, Adrienne LaValley, Ashley Bates, Hilma Falkowski, Tasia Jones and Kevin Shea in a wild and wooly sci-fi thriller with an off-the-wall premise: What do you do when you've just killed
your redneck husband but your plans of collecting his junkyard estate are thwarted by the arrival of a spacecraft that crash lands into the barn where his body lies? Well, blame his death on the spaceman and then offer $100,000 cash reward to whoever can kill the uninvited, space-suited alien guest. Soon the farm is overrun with every weirdo imaginable armed with every weapon imaginable, all intent on killing the alien and winning the prize. From Shout! Factory ... "Sleeping Beauty
" (2011) stars Emily Browning and Rachael Blake in a haunting portrait of a young university student drawn into a mysterious hidden world of unspoken desires. From IFC films ... In "Enter Nowhere
" (2011), three strangers arrive one by one at a mysterious cabin in the middle of nowhere only to learn they've been brought together for nefarious reasons. Stars Sara Paxton, Scott Eastwood and Shaun Sipos. From Lionsgate.

On the Indie Front:

In "Angels Crest
" (2011), starring Jeremy Piven, Mira Sorvino, Elizabeth McGovern and Thomas Dekker, the disappearance of a 3-year-old boy divides a tightly knit community and culls out its secrets. From Magnolia Home Entertainment ... In "Dysfunctional Friends
" (2011), starring Meagan Good, Stacey Dash, Terrell Owens, Reagan Gomez-Preston and Jason Weaver, the death of a larger-than-life friend reunites a group of now-estranged college friends who soon learn that their eccentric acquaintance has left behind an unconventional will: Each of the remaining friends will receive a large sum of money, but only if they can remain -- together -- in his mansion for one week, without leaving. From Image Entertainment ... "Tyrannosaur
" (2011) stars Peter Mullan, Olivia Colman and Eddie Marsan in the story of two lonely, damaged people who are brought together by circumstance: Joseph, an unemployed widower, drinker, and a man crippled by his own volatile temperament and furious anger; and Hannah, a Christian worker at a charity shop, a respectable married woman who appears wholesome and happy, but whose relationship with husband James is violent and abusive. As events spiral out of control, Joseph becomes her source of succor and comfort. From Strand Releasing.

Foreign:

In the dark drama "Double Hour
" (2009 -- Italy), starring Kseniya Rappoport and Filippo Timi, a Slovenian immigrant chambermaid and an Italian ex-cop meet at a speed dating event in Turin and a romance develops. But during a romantic getaway things suddenly take a vicious turn as the pair's murky past comes to the surface. From Flatiron Films/New Video.

Special Interest:

"Chasing Madoff
" (2012) is the suspenseful true story of Bernie Madoff's Ponzi scheme and the financial executive who made it his mission to bring him down. Based on Boston-based securities analyst Harry Markopolos' New York Times best seller, "No One Would Listen," this
is the compelling story of how Markopolos and his team of investigators pieced together a chain of white-collar predators and revealed some of the most frightening truths behind the infamous scandal. From Cohen Media Group ... Beloved by millions of children around the world, "Sesame Street's" Elmo is an international icon. However, few people know the soft-spoken man behind the furry red monster: Kevin Clash. Narrated by Whoopi Goldberg, "Being Elmo: A Puppeteer's Journey
" (2011) follows Clash's remarkable career, while also offering a behind-the-scenes look at "Sesame Street" and the Jim Henson Workshop. From Docurama.