Oscars - Best Director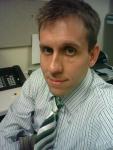 By patjohnson76 - 02/23/12 at 03:21 PM CT
Part five of breaking down the major Oscar races, this one focusing on Best Director.

Woody Allen - Midnight in Paris

FOR HIM: The Academy's love affair with Allen continues with Midnight in Paris, as Allen received directing and writing nominations for his latest film, which many have called his best since Annie Hall, where Allen won for Best Director. The film has numerous nominations, including one for best picture, which is always a plus.

AGAINST HIM: He's most likely winning the original screenplay award, and even though the Academy loves nominating him, they seem to like him more as a director. Also, Midnight in Paris isn't a deep threat to win Best Picture.

Michel Hazanavicius - The Artist

FOR HIM: He directed one of the most daring and original films of the year - a black and white silent film. It's a strong contender to win Best Picture, it's his first nomination, and The Artist has been the toast of Hollywood this awards season.

AGAINST HIM: Stiff competition from seasoned directors and past winners. Voters may like the idea of The Artist, but may find themselves drawn to voting for a more familiar face.

Terrence Malick - The Tree of Life

FOR HIM: He's been nominated multiple times and never won. His films have deep meaning that connect with audiences and has given him great respect within the industry. The passion and detail he devotes to his films is admirable and he is one of the most original directors working today.

AGAINST HIM: For every person who loved The Tree of Life you could probably find someone who hated (or was confused) by it. Though it's a Best Picture nominee, the film itself is probably too polarizing to be a serious contender in the major races.

Alexander Payne - The Descendents

FOR HIM: Payne follows up his critical smash Sideways with The Descendents, and with George Clooney creates a film that's powerful and emotional. Critics have hailed this as Clooney's strongest performance and the film itself boasts an impressive cast.

AGAINST HIM: Yes, the film is emotional, but it's also a little soapy and melodramatic. Some may view it as just an okay film with great performances, which means reward the actors, but not the crew.

Martin Scorsese - Hugo

FOR HIM: He's Martin Scorsese, who's directed some of the greatest films in movie history. Hugo represented a departure for him and he knocked it out of the park. It also comes into the ceremony with the most nominations and its popularity can't be denied.

AGAINST HIM: He just won a few years ago for The Departed. Voters may be amazed by the technical aspects of Hugo, like the visual effects, sound, etc. but may not be too keen to give Scorsese another Oscar so soon.

FINAL VERDICT: More times than not, the Best Picture winner matches up with Best Director, and this is looking like a year where it's going to happen again. The industry has really embraced Michel Hazanavicius' film, and as voters usually check off Best Director with their Best Picture choice, my pick is Michel H. to win Best Director come this Sunday.