Worst Movies of 2011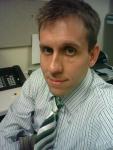 By patjohnson76 - 01/05/12 at 04:29 PM CT
I've been wanting to create a Best of 2011 list, but I'm behind on my movies and there's are some high-profile films I've yet to see. However, I saw plenty of bad movies in 2011 so I thought I could make a list of my least favorite movies of the year. Granted, there are some poorly reviewed movies I never saw (such as anything with Nicolas Cage) but I usually don't see a movie I know I wouldn't like.

5. The Green Hornet. Everyone I know liked this movie, I didn't. I just can't stand a movie where Seth Rogen just goofs around for the entire movie, probably because I've seen it too many times. I thought the sidekick was a bad actor, and the whole story was just lame. I suppose if Rogen amuses you you'd like this movie, but I don't care for his acting style and thus thought this movie was terrible.

4. Battle: Los Angeles. Just terrible. I didn't like a single thing about this movie - the characters, the plot, and in the end I didn't care if the aliens won. Actually, I don't even know if that's how it ended, I fell asleep 30 minutes before the end and never cared enough to find out what happened.

3. Your Highness. Wow, this movie was bad. The trailers made it look pretty funny but those were the only funny parts. I have a feeling this is a movie that looked like a good idea on paper but ended up being a huge disappointment.

2. Bad Teacher. I don't mind movies where the villain is the main character, but you have to make the villain somewhat likeable, like in Bad Santa. There's nothing to like about Cameron Diaz's character here, so sitting back and seeing her win time and time again gets frustrating.

And the worst movie of 2011 is...

1. Red Riding Hood. I supposed it was inevitable. The live action/CGI Alice in Wonderland was a huge success so it's time to trot out all sorts of fairy tales with the same treatment (such as with the upcoming Snow White films). Here we get a "dark" take on Little Red Riding Hood that's so funny - unintentionally - that the movie is just terrible. I'm still laughing about that dance/orgy that happens in the beginning.

And that's my list of bad movies of 2011...coming soon, best of 2011.