What Has Happened to My Horror?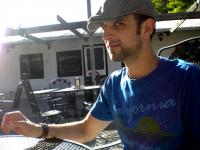 By Matthew Sanchelli - 10/20/11 at 04:53 PM CT
Since it is October, with Halloween only a matter of days away, it only seems appropriate to talk about flicks that keep us up at night.

If you know me, which most of you do not, you know I grew up watching horror movies.

It has been so long I, sadly, do not remember which one was my first horror screening. I do remember watching lovelies like Child's Play, The Gate, Poltergeist, The Children and a multitude of the Stephen King adaptations (Pet Cemetery, The Shining, Silver Bullet, etc.)

Having been born in 1981 I was fairly young when the horror genre was getting a legitimate chance in the box office and was not viewed as some voyeuristic exploitation of sex and gore. The names of Michael, Jason and Freddy were just becoming known at the water cooler, or hallway drinking fountain.

However, it would appear that what classifies a movie as horror has just about come full circle from where the horror movies of the 60's and 70's focused on; the gross-out factor.

Now please bear with me as I know that there are often "exceptions to the rule" and that as I continue to pound away at this keyboard there will be the occasional moments where I may contradict myself. I am purely trying to shine light at what seems to be the majority (general society agreed upon) definition of horror during particular periods.

Where I would like to start is the late, late, 70's and early 80's. This particular era can probably be known as the 'dawning of the slasher'.

In 1978 John Carpenter gave a name to the boogeyman, Michael Myers. In 1980 Sean Cunningham gave another reason to fear Friday the 13th; though it wasn't until 1981 when we really got to know that fear of the 13th was known as Jason. Our dreams no longer were an escape and nightmares became a hunting ground as 1984 injected Freddy into the minds of movie goers everywhere.

Though the methodology has changed over the years, these movies used one thing that has faded away like the Invisible Man. Suspense. You never really knew where Michael was. And when you did you never knew when he was going to strike. He took his time. He stalked his prey. Jason was an unstoppable force. You often did not know when he was going in for the kill and would spring into action when you thought the victim had gotten away. Freddy dominated fear and vulnerability. In some cases you did not know what was real and what was a dream. Either way, eventually you had to sleep and therefore give home field advantage to a razor-sharp glove.

These days, it seems that since Saw came into the picture the focus is more on the kills. The blood. The guts. The gore. There really isnít much to the scare than the over-done jump scare. You didnít go to a Saw movie to get scared. You went to see the traps, how people died and how bloody and horrible it would be. Hostel went this way. The Collector. Turistas. Captivity. Even a larger majority of Rob Zombieís flicks.

What was once a genre of Suspense Horror has become Splatter Horror.

Now, donít get me wrong, I loved the first Saw and thought it was a brilliant movie and a great story. I just donít feel it merited six sequels.

Did anyone go to get scared? Does anyone go to Splatter Horror to get scared? I donít think they do; which doesnít really support the ďpureĒ definition of horror but reinforces the name given to splatterÖ torture porn.

These movies are the car accident we are all guilty of slowing down to look at; trying to get a view of something grizzly.

What do I say to the continuing circle of horror movies? Donít overdo the special effects. Just because we have the technology doesnít mean it has to be used in all extremes.

Sometimes less is more. Look at what happened with The Blair Witch Project (if you donít consider the sequel it produced). Paranormal Activity is now on sequel number three. Too much? Maybe.

Referencing again John Carpenterís Halloween, there was not a single noticeable drop of blood yet it was one of the most frightening movies of its time.

Let the audience use their imagination. Let the mind do the scaring. The unknown. The unexpected.

The suspense.