By Harley Lond - 07/05/22 at 01:03 AM CT
FROM THE BIG SCREEN

"Everything Everywhere All at Once" (2022) Evelyn Wang (Michelle Yeoh), a flustered immigrant mother, is contacted from a parallel universe and told that only she can save the world. The unlikely hero must learn to channel her newfound powers and fight through the splintering timelines of the multiverse to save her home, her family, and herself in this big-hearted and irreverent adventure.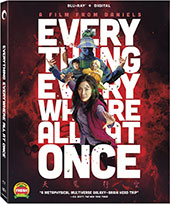 Vitals: Director: Daniel Scheinert, Dan Kwan. Stars: Michelle Yeoh, Stephanie Hsu, Ke Huy Quan, James Hong, Jamie Lee Curtis, Tallie Medel, Jenny Slate. 2021, CC, MPAA rating: R, 139 min., Action Comedy, US box office gross: $57.514 million, worldwide $67.006 million, A24 Films/Lionsgate. Formats: DVD, Blu-ray/DVD Combo + Digital Code, 4K UHD + Digital Code, VOD, Digital. Extras: Audio commentary with writers-directors Daniel Kwan & Daniel Scheinert; "Almost Everything You Ever Wanted to Know About Everything Everywhere All at Once" featurette; "Putting Everything on a Bagel: Cooking up the Multiverse" featurette; deleted scenes; outtakes; music visual; theatrical trailer. Read more here

"Downton Abbey: A New Era" (2022) The much-anticipated cinematic return of Downton Abbey follows the Crawleys and their staff as they welcome a movie crew and their glamorous stars to Downton for the filming of a new silent movie, while other members of the family go on a grand adventure to a villa in the south of France to uncover a mystery about the Dowager Countess and her past. Vitals: Director: Simon Curtis. Stars: Hugh Bonneville, Laura Carmichael, Jim Carter, Raquel Cassidy, Brendan Coyle, Michelle Dockery,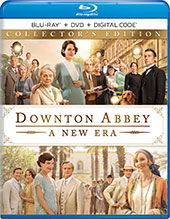 Kevin Doyle, Michael Fox, Joanne Froggatt, Harry Hadden-Paton, Robert James-Collier, Allen Leech, Phyllis Logan, Elizabeth McGovern, Sophie McShera, Tuppence Middleton, Lesley Nichol, Maggie Smith, Imelda Staunton, Penelope Wilton. 2021, CC, MPAA rating: PG, 124 min., Drama, North American box office gross: $40.388 million, worldwide $85.552 million, Universal. Formats: DVD, Blu-ray/DVD Combo + Digital Code, 4K Ultra HD/Blu-ray Combo + Digital Code, VOD, Digital. Extras: "Good to Be Back" featurette; "Return to Downton Abbey: The Making-of a New Era"; "A Legendary Character": the Dowager Countess of Grantham/Maggie Smith; "Creating the Film Within the Film"; "Her Majesty's Yacht Britannia"; "Spill the Tea (Time)" behind-the-scenes on the set; feature commentary with director Simon Curtis. Read more here

"Memory" (2021) Thriller follows Alex Lewis (Liam Neeson), an expert assassin with a reputation for discreet precision. Caught in a moral quagmire, Alex refuses to complete a job that violates his code and must quickly hunt down and kill the people who hired him before they and FBI agent Vincent Serra (Guy Pearce) find him first. Alex is built for revenge but, with a memory that is beginning to falter, he is forced to question his every action, blurring the line between right and wrong.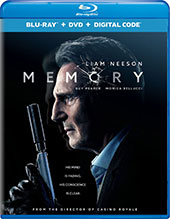 Weak remake of the 2003 Belgian film "The Memory of a Killer." Vitals: Director: Martin Campbell. Stars: Liam Neeson, Monica Bellucci, Guy Pearce, Ray Stevenson, Taj Atwal, Stella Stocker, Louis Mandylor, Ray Fearon, Antonio Jaramillo, Lee Boardman, Natalie Anderson, Rebecca Calder, Harold Torres. 2022, CC, MPAA rating: R, 114 min., Action Thriller, North American box office gross: $7.329 million, worldwide $11.978 million, Universal. Formats: DVD, Blu-ray/DVD Combo + Digital Code, VOD, Digital. Read more here


THIS WEEK'S BEST BETS:
Master genre exploder Bong Joon Ho swirls pathos, dark satire, action and horror into an exhilarating twenty-first-century fairy tale in
"Okja"
(2017 - US/South Korea). An all-star cast including Tilda Swinton, Paul Dano, Steven Yeun, and Jake Gyllenhaal is led by An Seo Hyun as Mija, a South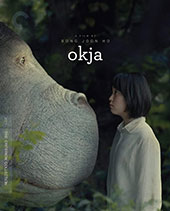 Korean girl growing up on an Edenic mountainside with her grandfather and best friend: Okja, a giant, empathetic "superpig" created as part of a secret GMO experiment. When Okja is abruptly torn away from her, Mija embarks on a perilous rescue mission that places her at the center of a sinister corporate conspiracy. While Bong's trademark virtuosic set pieces dazzle, Okja's beating heart is the connection between a girl and her superpig, made all the more poignant by the brilliant special effects that bring its animal star to unforgettable life. On DVD, Blu-ray, 4K Ultra HD, with new 4K digital master, approved by director Bong Joon Ho, with Dolby Atmos sound on the Blu-ray and 4K UHD editions. In the 4K UHD edition: One 4K UHD disc of the film presented in Dolby Vision HDR and one Blu-ray with the film and special features. From The Criterion Collection.
Read more here.
BUZZIN' THE 'B'S:
The high-tech thriller
"Zero Contact"
(2022), starring Chris Brochu, Aleks Paunovic, Veronica Ferres and Anthony Hopkins, chillingly reimagines our isolated, virtual world. Hopkins plays Finley Hart, the eccentric genius behind a global data-mining program. Upon his death, five remote agents - including Finley's son - are contacted by a mysterious A.I. entity to reactivate the initiative, which may enable time travel. As sinister events occur at each of the agents' homes, they must decide whether entering their passwords will save the world ... or destroy it. On DVD, Blu-ray from Lionsgate ... In
"Monstrous"
(2022), starring Christina Ricci, Colleen Camp, Santino Barnard and Don Baldaramos, a terrifying new horror awaits Laura (Ricci) and her seven-year-old son Cody when they flee her abusive ex-husband and try to settle into a new life in an idyllic and remote lakeside farmhouse. Still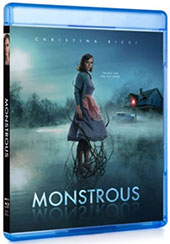 traumatized, their physical and mental well-being are pushed to the limit as their fragile existence is threatened. On DVD, Blu-ray, from Screen Media Films ... In
"A Banquet"
(2022), starring Sienna Guillory, Jessica Alexander, Ruby Stokes and Lindsay Duncan, widowed mother Holly (Guillory) is radically tested when her teenage daughter Betsey (Alexander) experiences a profound enlightenment and insists that her body is no longer her own, but in service to a higher power. Bound to her newfound faith, Betsey refuses to eat but loses no weight. In an agonizing dilemma, torn between love and fear, Holly is forced to confront the boundaries of her own beliefs. On DVD, Blu-ray, from RLJE Films ... Roland Bennett, an obnoxious late-night radio personality specializing in the supernatural, is not having a good night in
"Final Caller"
(2020), starring Douglas Epps, Rachel Lagen, Alexander Brotherton and Jack McCord. A visit from his soon-to-be ex-wife brings divorce papers to the station, a boss is listening-in due to complaints, and a call from self proclaimed serial killer "The Outsider" threatens to kill a woman live on the air. From Wild Eye Releasing).
FOREIGN FILMS:
From director and writer Corey Yuen ("The Transporter") comes
"Hero"
(1997 - China), a high-octane tale of criminal gangs, betrayal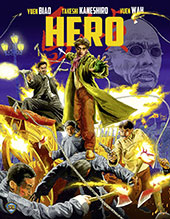 and greed. When brothers Ma Wing-jing (Taksehi Kaneshiro) and Ma Tai-cheung (Yuen Wah) flee their impoverished homeland to seek their fortune in Shanghai, they at first find more grinding penury when they are forced to work as lowly coolies, however Wing-jing soon becomes embroiled in the seedy world of big city triads and his once insignificant life becomes an arrogant lust for power. This fabulous remake of Cheh Chang's classic "The Boxer From Shantung" (1972) from the legendary Shaw Brothers studios is given a 90s makeover chock full with stunts, fights and awe-inspiring action sequences. A must for collectors of martial arts cinema. On Blu-ray from 88 Films.
Check out other new DVD/Blu-ray releases, streaming films, and information and reviews at OnVideo.
Comments