By Chris Kavan - 10/22/20 at 06:48 PM CT
October isn't brining many treats to theaters - and things are certainly getting more and more tricky. Liam Neeson wasn't able to bring too many sparks to the box office last weekend - but with Halloween just around the corner, perhaps some horror will help. In a twist, The Empty Man actually moved up by several weeks - but only because so many other films decided to push into 2021. But at least there will be one wide-release horror film in theaters for the holiday frame - we'll see if it makes a difference.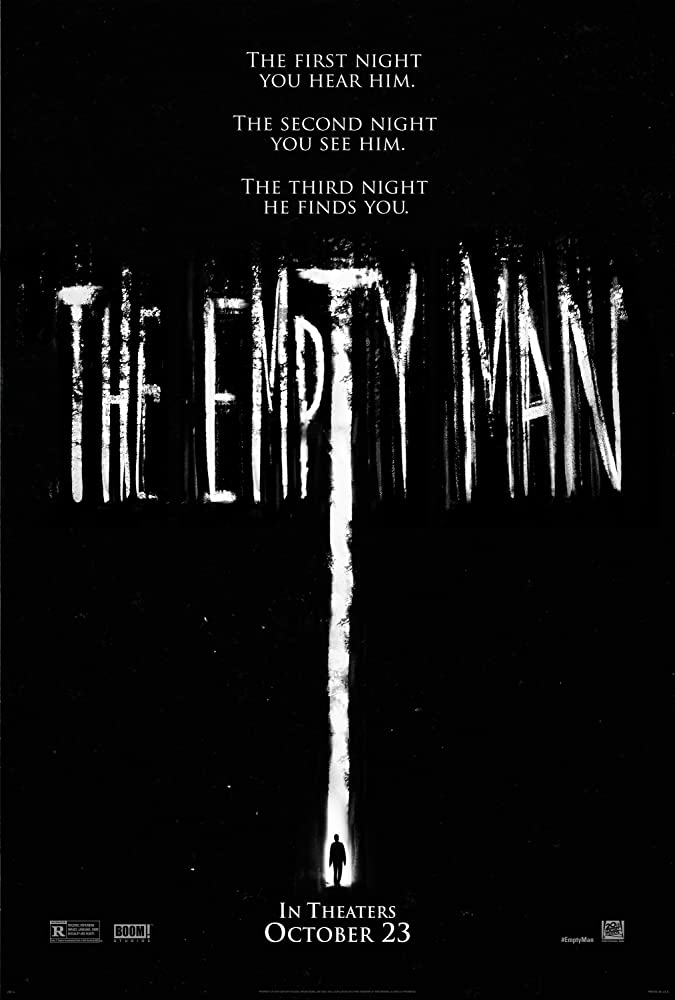 THE EMPTY MAN
For those who are asking - where did this Empty Man film come from? Don't worry - you're not alone. The lone trailer was dropped a mere week before its debut and it happens to be one of the last holdover from the Disney/Fox merger and, much like New Mutants before it, is essentially being dumped into theaters in half-hearted gesture of trying to release it. The Empty Man follows a retired cop, James Lasombra (James Badge Dale) who is on the case of missing girl in small-town America. While searching, he is caught up in the urban legend known as The Empty Man and soon finds himself up against a secretive cult who is trying to summon the supernatural entity - putting himself, and those close to him - in grave danger. I mean, as far as horror goes, it's not the most original. But it's still in season and horror is one of the few bright spots in the Covid age with films like The Wretched and Relic doing decent business in drive-in theaters even while most of the country was shut down. I'm not saying The Empty Man is going to have near the success, just that horror as a whole seems best suited for these times. With things the way they are, this is going to be one of the last wide releases for awhile - until November 6th to be exact - and then nothing until the end of November on the schedule. Of course this all depends on how things play out after the election - and the way things are going, I'm not ruling anything out.
It has been a rough fall thus far and while The Empty Man may have Halloween on its side, I don't see it lighting up theaters. I'll be back with the update in the MPAA Ratings Bulletin for the week.
Comments