By Chris Kavan - 10/16/20 at 07:01 AM CT
Most of the news regarding the box office and theaters of late has been pretty bleak. More delays, theater chains closing or facing potential bankruptcy and very little relief on the horizon. But I'm here this week because amidst all this trouble, any silver lining can be considered a win. And while many of the films many would consider blockbusters have fled for 2021 greener pastures, Liam Neeson is here to provide some small comfort. Honest Thief may be but one of many action films the actor has under his belt, but if there is one thing Neeson has been it is consistent and hopefully this can continue that trend.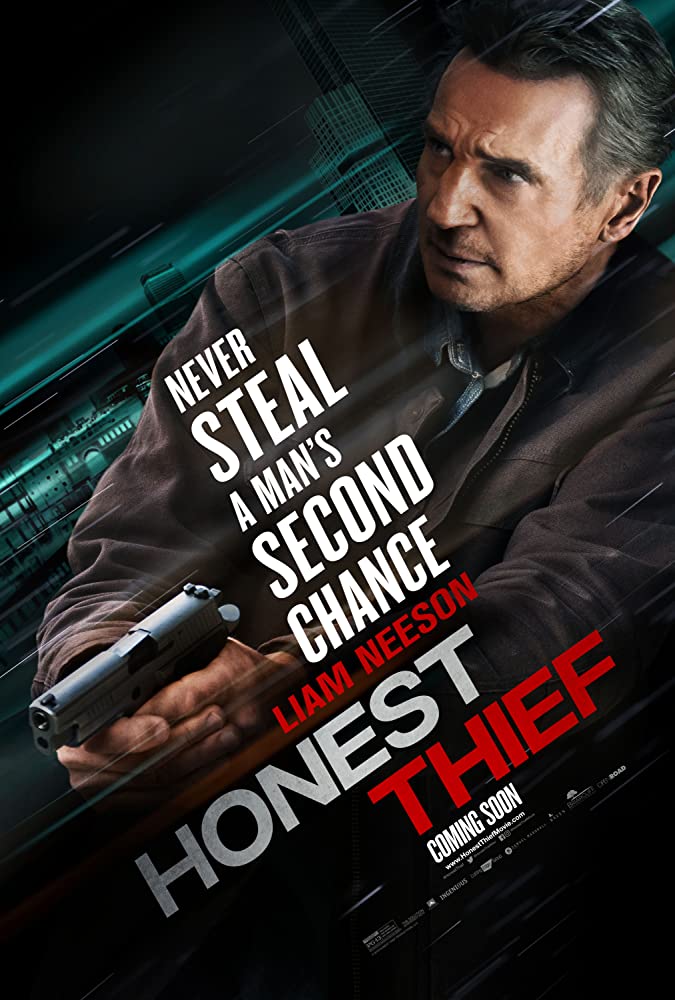 HONEST THIEF
Ever since Taken premiered in 2008, Neeson has been a solid action draw whether fighting wolves (The Grey), criminals (Run All Night) or a vast conspiracy (The Commuter) but no matter what, he has been a box office draw. So that is why Honest Thief may be just the movie we need right now - something familiar but welcome. The War with Grandpa was the lowest box office opening since 1988 - and I have to think that Honest Thief will have more appeal. Even with the limited amount of theaters, I'm going to go out on a limb and predict this will have a decent opening (give the circumstances). And it looks more and more like it may be one of the biggest films left in the year, given how many others have been pushed back to next year or are going directly to streaming. I'm not going to say that Honest Thief is going to save theaters - I really think that ship has sailed, but to return to some sense of normalcy, even for one weekend, is at least an encouraging sight.
While I'm still going to integrate the weekend update into the MPAA Ratings Bulletin as I have been - this weekend at least holds some hope of giving us a minor win. The horror film The Empty Man might also provide some color - but I'll save that for next week.
Comments