By Chris Kavan - 09/24/20 at 06:54 PM CT
Well, here we are - there's actually a new wide release coming out this week. It's not going to have much of an impact, but at least it's there. Once again, the biggest story is not what is coming out, but rather, what has been delayed. Disney has pushed back all MCU titles - Black Widow is now going to have to wait until May 2021 - and that, in turn, has delayed the release of Shang-Chi and The Eternals. The studio has also delayed Steven Spielberg's West Side Story as well as the thriller Deep Water. What's more, while Death on the Nile was going to be one of the bigger films of October, that has also been pushed back until December. So has the animated film Connected. That now means there is going to be no major films on the horizon until November when Disney's Soul (which has not been moved... yet) and the next James Bond film, No Time to Die will (hopefully) open. What was looking like a dour fall has turned even bleaker. October still has some films coming out - The horror film The Empty Man took the spot of Death on the Nile and Liam Neeson's Honest Thief is still set for the 9th - but, let's face it - there are no big blockbusters on the near horizon. Audience are still unsure and that makes studios also unsure - and with Tenet making a minor impact at best, it's pretty clear that even tentpole titles may not be enough at this time. Until New York and Los Angeles are fully opened, I'm not sure if there is much hope for a big rollout. In fact, I would put money on more delays and wouldn't be surprised at all if we have to wait until next year to get back to anything approaching normalcy.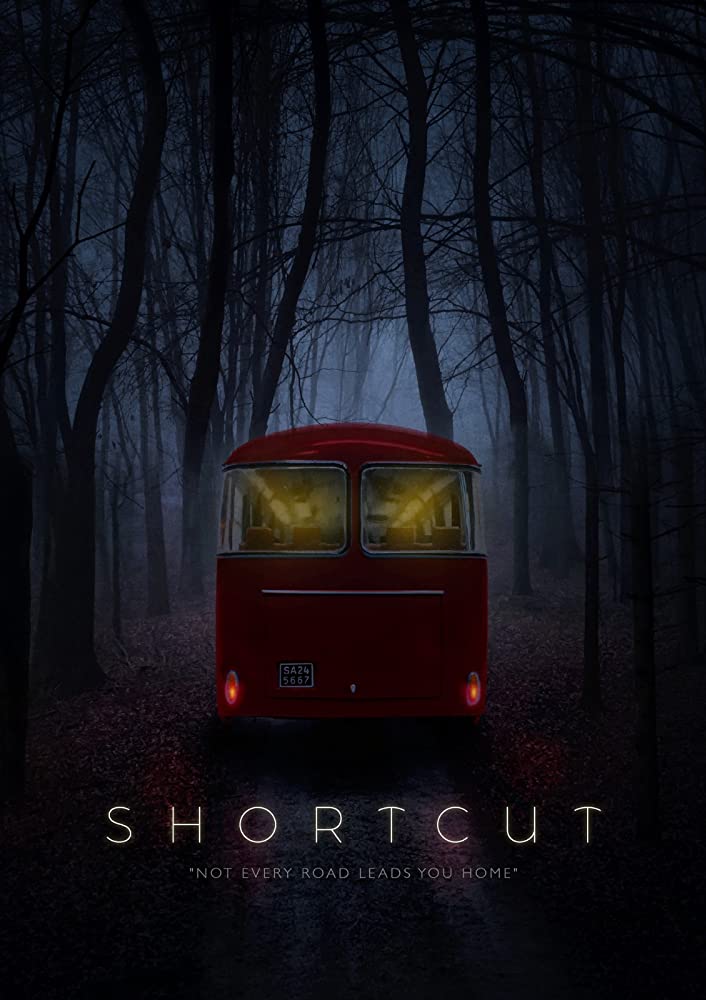 SHORTCUT
What new film can we at least look forward to in the time being? It's never too early for horror and, as one of the few genres that squeaked by when the only theaters that were open were drive-ins, perhaps Shortcut can find the same success. Shortcut follows a group of students who find themselves trapped on a bus as an evil entity waits outside - every minute that passes just brings them closer to a messy end. A truly indie production, you'll find no big names here: Jack Kane, Andrei Claude, Zak Sutcliffe, Sophie Jane Oliver, Zander Emlano, Terence Anderson and David Keyes lead the charge. At least the cast is diverse enough to bring something new to the table - because as originality goes, people trapped somewhere while something evil keeps them inside is a trope that has been used ad nauseum (hell, there's even a South Park episode that covers this). That being said, if audiences are starved for a horror fix, this might scratch that itch momentarily. I'm pretty sure this is going to have a minimal impact on theaters at best. And, because things are so slow right now I'm probably just going to integrate the weekend box office into the mid-week ratings bulletin as I did last week.
We're entering into a slow patch for the foreseeable future. I'm not even sure we can count on November at this point, but I'll be sticking it out for as long as something new is released week to week.
Comments