By Chris Kavan - 12/13/18 at 12:40 PM CT
After a nice bi-week last weekend, in which no new wide releases even graced the big screen, Hollywood is now gearing up for some major year-end releases. This week gives us the action-packed Mortal Engines, the hotly anticipated animated Spider-Man: Into the Spider-Verse, the Clint Eastwood drama The Mule and even a new version of Deadpool 2 - with a more family-friendly PG-13 rating. The rest of the month is going to be jam-packed with big releases, and this is just the first salvo.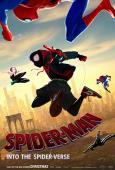 SPIDER-MAN: INTO THE SPIDER-VERSE
While Spider-Man: Homecoming was a welcome entry into the MCU and Venom has been a huge success, perhaps the best Spider-Man film of all time is going to be this new, animated offering. Already earning rave early reviews (98% on Rotten Tomatoes) and having fans salivating over the trailers, Into the Spider-Verse looks to jump-start a whole new franchise - one that looks to compete with the best live-action version. This story focuses on Miles Morales (Shameik Moore), who has become the active Spider-Man - only to discover he is one of many such heroes in the Spider-Verse. Thus an older Peter Parker (Jake Johnson) serves as a mentor when a threat emerges that poses a danger to all realities. But it's not just two Spider-Men on the scene, there are a whole host of interesting versions including Spider-Gwen (Hailee Steinfeld), Spider-Man Noir (Nicolas Cage) who always shows up in black-and-white, Spider-Ham (John Mulaney) who is, yes, a Looney-Tunes esque pig and Peni Parker (Kimiko Glenn) an anime-inspired version. And the big names don't stop there: Mahershala Ali, rian Tyree Henry, Lily Tomlin, Zoë Kravitz, Kathryn Hahn, Liev Schreiber and Chris Pine are also all on board. I absolutely love the animation style - it's like CGI merged with a comic book and created an all new style. It fits the movie perfectly and looks outstanding. I will be seeing this one, if only because I want to see if the film lives up to the hype and because I have enjoyed pretty much all the previous Spider-Man films in the past. It will be seriously interesting to see if they incorporate this with any of the MCU films or if it does its own thing, but I have a feeling it's going to be huge.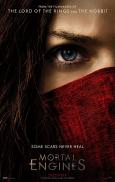 MORTAL ENGINES
Although Peter Jackson is not directing this, he was responsible for writing (along with LOTR collaborators Fran Walsh and Philippa Boyens), as well as serving as producer. Christian Rivers is actually directing this adaptation of the best-selling novel (I have never read it myself) that follows another dystopian future in which massive, mobile cities scour the Earth for the few remaining resources while also devouring smaller cities for their own resources. In this world we find Hester Shaw (Hera Hilmar) who possesses the key to stopping London, one of the worst of the big cities and finds herself teaming up with outcast Tom Natsworthy (Robert Sheehan) and outlaw Anna Fang (Jihae) to complete her goal. But she is pursued by sinister forces, much as the behest of London's cruel leader Thaddeus Valentine (Hugo Weaving). The cast is rounded out by the likes of Stephen Lang, Patrick Malahide, Ronan Raftery, Leila George and Colin Salmon. While early reviews are not exactly stellar - with most complaints being the same as The Hobbit - a lot of great visuals, but light on character and story - I'm still looking forward to this. I have a feeling it's not going to break huge, but we'll see if it does well enough to at least green-light a sequel (or two) seeing as this is part of a series.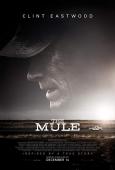 THE MULE
Clint Eastwood has had his ups and downs in the director's chair, but I have a feeling The Mule will be one of his better recent efforts. The films follows a 90-year-old WWII veteran and horticulturalist, Earl Stone (Eastwood again) who has become estranged from his ex-wife (Dianne Wiest) and daughter (Alison Eastwood) after too often putting his work ahead of family. But with is business on the rocks, he attends his grand-daughter's (Taissa Farmiga) wedding, where some comments about his driving record suddenly finds him as a driver for the Sinaloa cartel. Thus he finds himself caught between family, law enforcement and deadly criminals - trying to balance it all. Bradley Cooper, Laurence Fishburne, Andy Garcia, Michael Peña and Clifton Collins Jr. help round out an impressive cast. I don't know exactly how feel-good this one is going to be given the subject matter, but I think it looks like Eastwood (now 88 - not too far off from the character he's playing), is still enjoying himself both in front of and behind the camera. Who knows, this could be one of his final films, but he's still taking chances and I think The Mule is worth risking.
ONCE UPON A DEADPOOL
Technically this is neither a new film or a wide release, but I'm covering it anyway just because it is so... different. We all know Deadpool - foul-mouthed, violent and witty. We also know that Ryan Reynolds has made it clear he's all about earning that R-rating. But here we are, a PG-13 rating and a new cut of Deadpool 2, complete with an all new Fred Savage cameo that hearkens back to his roll in The Princess Bride. Whatever the case may be, I'm actually really interested to see how this plays out - but if you are likewise interested, you best check this out soon, as this version of Deadpool 2 is only going to be in theaters through the end of the month and then it will evaporate into the ether. There is a reason for this - because the proceed for the film are actually going to a great cause - F*ck Cancer (or Fudge Cancer, for the PG-13 crowd), so why not watch a slightly less-naughty version of a meta-fun film and support a good cause. I'm game.
It's going to get crowded quickly, with a lot of big films coming all at once. This is just the first big weekend, and on Sunday we'll find out which new films are going to make the grade.
Comments