New on DVD and Blu-ray Week of March 20-March 26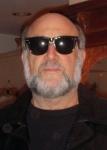 By Harley Lond - 03/19/18 at 11:44 PM CT
FROM THE BIG SCREEN:

"Jumanji: Welcome to the Jungle:" An update to the classic 1995 Robin Williams film, with slick performances and a reasonably understandable storyline. When four high-school kids discover an old video game console with a game they've never heard of -- Jumanji -- they're immediately drawn into the game's jungle setting, literally becoming the avatars they chose: gamer Spencer becomes a brawny adventurer (Dwayne Johnson); football jock Fridge loses (in his words) "the top two
feet of his body" and becomes an Einstein (Kevin Hart); popular girl Bethany becomes a middle-aged male professor (Jack Black); and wallflower Martha becomes a badass warrior (Karen Gillan). What they discover is that you don't just play Jumanji -- you must survive it. Based on the book by Chris Van Allsburg. Although it doesn't hold a candle to the original -- which was amazingly creative in its storyline and effects -- this "Jumanji" is still a fun adventure through and through. Jumanji: Welcome to the Jungle
co-stars Rays Darby and Bobby Canna vale. Extras include a gag reel, "Jumanji, " music video by Jack Black and Nick Jonas, three featurettes: "Journey Through the Jungle: The Making of Jumanji," "Meet the Players: A Heroic Cast" and "Attack of the Rhinos!" From Sony.

"Pitch Perfect 3
": Some movie franchises have a short life -- spawning one or two sequels and then fading away into celluloid oblivion. This is the case for the second "Pitch Perfect": the producers should have settle for snake eyes and gone on to something else. The plot is flimsy, the acting on auto pilot, the bits "more-of-the-same." Now graduated from college, and realizing it takes more than a cappella to get by in the world, all the Bellas return in the final chapter in the franchise. After the highs of winning the World Championships, the ladies find themselves split apart and discovering there are no job prospects for making music with only your mouth. But when they get the chance to reunite for a European USO tour, they come together to make some music, and some questionable decisions, one last time. Stars Anna Kendrick, Rebel Wilson, Hailee Steinfeld, Brittany Snow, Anna Camp, Hana Mae Lee, Ester Dean , Alexis Knapp, Chrissie Fit, Kelley Jakle, Shelley Regner, Elizabeth Banks, John Michael Higgins, John Lithgow, Ruby Rose and DJ Khaled. Extras include a deleted scene, a gag reel, new musical performances and a couple of featurettes. From Universal.

"Downsizing
": After four singulary idiosyncratic films humanistically satirizing modern-day America ("Citizen Ruth," "Election," "About Schmidt" and "Sideways") director Alexander Payne -- though still travelling down the same cultural path -- has had some difficulties keeping boredom from creeping into his stories. Fans hoping that
"Downsizing" -- with its sci-fi conceit -- would rise to new heights, given its premise, so to speak, have been disappointed. The story: When scientists find a way to shrink humans to five inches tall as a solution to overpopulation, Paul Safranek (Matt Damon) and his wife Audrey (Kristen Wiig) decide to ditch their stressed out lives in order to get small and live large in a luxurious downsized community. Filled with life-changing adventures and endless possibilities, Leisureland offers more than riches, as Paul discovers a whole new world and realizes that we are meant for something bigger. In the end, however, the film doesn't travel over any new terrain and we're left feeling as bland as the world the characters are escaping from. Co-stars Christoph Waltz, Hong Chau, Jason Sudeikis and Rolf Lassgård. Blu-ray extras include Six featurettes: "Working With Alexander," "The Cast," "A Visual Journey," "A Matter of Perspective," "That Smile" and "A Global Concern." From Universal.


THIS WEEK'S BEST BETS:

There's four gut-wrenching releases this week to highlight your esoteric film-watching desires.

First off is the amazingly brutal (and comedic) "Ichi the Killer
" (2001 -- Japan). Takashi Miike's film has endured as one of the most influential pieces of genre filmmaking of the last two decades, and now it returns in a stunning all-new digitally restored special edition debuting on Blu-ray. Based on Hideo
Yamamoto's manga series of the same name, the controversial and graphic tale of feuding yakuza gangs is seen primarily through the actions of a scarred and psychologically damaged man, who is manipulated into killing rival faction members. Digitally remastered in 4k and approved by director Miike. This visceral, bloody and often hilarious film follows Kakihara (Tadanobu Asano), a notoriously sadistic yakuza enforcer whose search for his boss' killer brings him into the orbit of a demented costumed assassin known as Ichi (Nao Ohmori). Co-stars Shinya Tsukamoto, Alien Sun, SABU. Not to be missed. Extras include commentary by Miike and Yamamoto. From Well Go USA ... The early seventies was a period of remarkable activity for Robert Altman, producing masterpiece after masterpiece. At the time he came to make "Images," "MASH" and "McCabe & Mrs. Miller" were behind him, with "The Long Goodbye," "California Split" and "Nashville" still to come. Originally conceived in the mid-sixties, "Images
" (1972) concerns a pregnant children's author (Susannah York, who won
the Best Actress award at the Cannes Film Festival) whose husband (Rene Auberjonois) may or may not be having an affair. While on vacation in Ireland, her mental state becomes increasingly unstable resulting in paranoia, hallucinations and visions of a doppelgänger. Scored by an Oscar-nominated John Williams, with "sounds" by Stomu Yamash'ta ("The Man Who Fell to Earth"), "Images" also boasts the remarkable cinematography of Vilmos Zsigmond. In a new 4K restoration from the original negative, produced by Arrow Films exclusively for this Blu-ray release. Extras include commentary by "Diabolique Magazine's" Samm Deighan and Kat Ellinger; scene-select commentary by writer-director Robert Altman, interview with Altman, new interview with actor Cathryn Harrison, an appreciation by musician and author Stephen Thrower, theatrical trailer; reversible sleeve featuring original and newly commissioned artwork by the Twins of Evil. From Arrow Video/MVD Entertainment ...
Volker Schlöndorff transported Bertolt Brecht's 1918 debut play to contemporary West Germany for "Baal
" (1970 -- Germany), a vicious experiment in adaptation, seldom seen for nearly half a century. Oozing with brutish charisma, Rainer Werner Fassbinder embodies the eponymous anarchist poet, who feels himself cast out from bourgeois society and sets off on a schnapps-soaked rampage. Hewing faithfully to Brecht's text, Schlöndorff juxtaposes the theatricality of the prose with bare-bones, handheld 16mm camera work, which gives immediacy to this savage story of rebellion. Featuring a supporting cast of Fassbinder's troupe of theater actors as well as Margarethe von Trotta, "Baal" demonstrates the uncompromising nature of Schlöndorff's vision and forged a path for New German Cinema. On DVD and Blu-ray Disc with new, restored 2K digital transfer, supervised by director Schlöndorff, with uncompressed monaural soundtrack on the Blu-ray. Extras include interviews from 1973 and 2015 with Schlöndorff; new conversation between actor Ethan Hawke and playwright Jonathan Marc Sherman about the play and adaptation; new interview with actor and filmmaker Margarethe von Trotta; new interview with film historian Eric Rentschler; an essay by critic Dennis Lim. From The Criterion Collection ... Spiritual rapture and institutional hypocrisy come to stark, vivid life in "The Passion of Joan of Arc
" (1928 -- Germany), one of the most transcendent masterpieces of the silent era. Chronicling the trial of Joan of Arc in the days
leading up to her execution, Danish master Carl Theodor Dreyer depicts her torment with startling immediacy, employing an array of techniques -- including expressionistic lighting, interconnected sets, and painfully intimate close-ups -- to immerse viewers in her subjective experience. Anchoring Dreyer's audacious formal experimentation is a legendary performance by Renée Falconetti, whose haunted face channels both the agony and the ecstasy of martyrdom. On DVD and Blu-ray Disc with new high-definition digital restoration of the film by Gaumont, presented at 24 frames per second; alternate presentation of the film at 20 frames per second with original Danish intertitles. Extras: include three scores: Richard Einhorn's "Voices of Light," a choral and orchestral work performed by vocal group Anonymous 4, soloist Susan Narucki, and the Netherlands Radio Philharmonic and Choir; another by Goldfrapp's Will Gregory and Portishead's Adrian Utley; and the third composed and performed by pianist Mie Yanashita; audio commentary from 1999 by film scholar Casper Tybjerg; new interview with Einhorn; an essay by critic Mark Le Fanu, a 1929 director's statement by Carl Theodor Dreyer, and the full libretto for Voices of Light. From The Criterion Collection.


BUZZIN' THE 'B'S:

In "The Vanishing of Sidney Hall
" (2017), starring Logan Lerman, Elle Fanning, Michelle Monaghan, Nathan Lane and Kyle Chandler, controversial writer Sidney Hall (Logan Lerman) finds himself catapulted to unexpected fame and renown after publishing a best-selling novel based on the death of one of his high school classmates. His relationship with his girlfriend (Elle Fanning) begins to fall apart as the dark consequences of the book intrude on their life together, and he disappears without a trace. Nearly a decade later, an enigmatic detective (Kyle Chandler) searches for the missing author, whose books are connected to a string of mysterious arsons. On DVD, Blu-ray from Lionsgate ... Michele Soavi's
"The Church
" (1989 -- Italy), starring Tomas Arana and Asia Argento, is set in present-day Germany in an elaborate medieval cathedral that was once the site of a massacre of a village of supposed devil-worshippers by a band of crusading knights. When the church's new librarian breaks the seal of the building's crypt, he releases a cabal of evil spirits that are contained beneath it. At the same time, the church's automated mechanisms are triggered, causing its doors to close and trapping everyone inside. The laws of reality soon collapse as a nightmare takes hold and claims the lives of those within, one by one, threatening to unleash a supernatural pestilence upon the world. The film makes its Blu-ray debut, remastered with a high definition transfer. Extras include a new interview with co-star Asia Argento. From Doppelgänger Releasing/Scorpion Releasing ... "Small Town Crime
" (2017), starring John Hawkes, Anthony Anderson, Clifton Collins Jr., Michael Vartan, Robert Forster and Octavia Spencer, is a gritty crime thriller with a dark sense of humor. Mike Kendall (Hawkes), a disgraced ex-cop, is fighting a losing battle with the bottle. When he finds a woman left for dead at the side of a road, Kendall turns private eye to track down her killers, taking one last shot at redemption. On DVD, Blu-ray from Lionsgate ... Caught boosting cars for an auto-theft ring, 17-year old Dez Truss is given one last chance to turn his life around in "Dirt
" (2018), starring Kevin Dillon, DeRon Horton, Christina Moore, Ntare Guma Mbaho Mwine, Devan Long, Matthew Glave and Dominic Devore. When he's introduced to former Off Road Truck-driver-turned team owner Rick Radden, neither suspects that this is the change both so desperately need. In exchange for a roof over his head, Dez is offered the chance to use the skills he developed in the streets as part of the pit crew for Rick's team. Faced with an underperforming and apathetic driver, Rick finds himself in search of a lifeline for his struggling off road racing team. In an unexpected turn of events, he looks to Dez to take the lead and become the new face of Team Radden. From Warner.


FOREIGN FILMS:
"Daughter of the Nile
" (1987 -- Taiwan) is a rediscovered gem in the filmography of Taiwanese auteur Hou Hsiao-hsien ("A City of Sadness," "The Assassin," "Three Times," "Flight of the Red Balloon"). The film is a neon-lit, contemporary drama inspired by the heroine of a Japanese manga series. With Hou's gentle but keen observation, the film follows a young woman and her brother as they float along the periphery of the Taipei underworld, intriguingly blending gangster tale with mood-drenched introspective drama. Based on the personal experiences of frequent Hou screenwriter Chu T'ien-wen, the film is a profoundly moving observation of marginalized youth. 4K restoration. On DVD, Blu-ray, from Cohen Film Collection.


SPECIAL INTEREST:

"The Family I Had" (2017) is a chilling documentary that explores familial violence, mental illness and the development of a criminal mind by recounting the tragic and unimaginable story of a 13-year old boy who killed his 3-year old sister in cold blood, and how the family struggled to move forward. Part true-crime, part mystery -- Charity Lee, mother of both the victim and killer, relives her agony and her journey of love 10 years later in this feature documentary that also presents multiple and conflicting accounts leaving the audience questioning where the ultimate truth and accountability lie. On DVD, Blu-ray, from FilmRise.



FROM TV TO DISC:

The seven-disc "Rowan & Martin's Laugh-In: The Complete Third Season," available for the first time at retail, features 26 complete, remastered episodes from the landmark Emmy- and Golden Globe-winning series. On September 15, 1969, the third season of the pop culture touchstone, "Rowan & Martin's Laugh-In," premiered
to eager viewers. In two short years, through a rapid-fire assault of one-liners, skits, bits and non sequiturs, a gaggle of goofballs and the biggest stars of the day, the series had become water-cooler fodder for an entire country. But, little did home audiences know that in Episode #15 (airing December 29), they'd be introduced to one of the generation's greatest and most original comic actors: Lily Tomlin. Tomlin, who'd go on to create such unforgettable characters as Ernestine the snooty phone operator and the precocious, philosophizing five-year-old, Edith Ann, would quickly become a fan favorite. Guest stars for that year included Johnny Carson, Debbie Reynolds, Peter Sellers, Flip Wilson, Michael Caine, Bob Hope, Diana Ross, Sonny & Cher, The Monkees, Carol Channing, Buddy Hackett, Sid Caesar, Zsa Zsa Gabor, Tennessee Ernie Ford, Debbie Reynolds, Jack Benny, Engelbert Humperdinck, Peter Lawford, Phyllis Diller, Roger Moore, Romy Schneider, Greer Garson, Lorne Greene, Ed McMahon, Frank Sinatra, Jr., Nancy Sinatra, James Garner, Bing Crosby, Tony Curtis, Jim Backus, Andy Williams, Andy Griffith, Carl Reiner, Ringo Starr and many more. From Time Life ... "Archer: Dreamland - The Complete Season Eight" (2017) is a two-disc set
with all eight episodes. Join Archer, the world's suavest, most irreverent supersleuth, for an outrageous, innuendo-laden eighth season. Set in 1940s Los Angeles, "Dreamland" lands Archer on a quest to find his partner's killer. Contending with mobsters, including notorious crime boss "Mother," he's also challenged by a sultry lounge singer, a deranged heiress, crooked cops, knock-knock jokes, and his own libido. From Fox ... The love story blooming in Hope Valley continues with the television special "When Calls the Heart: The Heart of Homecoming" (2017), from celebrated author Janette Oke ("The Love Comes Softly" series). The citizens of Hope Valley find the true meaning of the holiday season with a Wishing Tree that helps everyone's dreams come true. As Abigail, Bill, and the rest of Hope Valley work together to create a special Christmas parade to warm the town's collective hearts and bring everyone closer together, Elizabeth longs only for the return of her beloved Jack. From Shout! Factory.

Check out other new DVD/Blu-ray releases, streaming films, and information and reviews at OnVideo.