New in Theaters March 02: Red Sparrow, Death Wish
By Chris Kavan - 03/01/18 at 06:48 AM CT
Black Panther has blazed a shining path to box office glory and, despite the star power of Jennifer Lawrence and Bruce Willis, I don't see it giving up its spot at the top. Red Sparrow certainly will challenge it - and might even come pretty close, but it's not going to be enough. Death Wish will appeal to hardcore action fans, but Willis isn't a big enough draw (anymore) to challenge Marvel. We'll see if Black Panther can continue to break records (probably) and if the two newcomers can make any headway into its box office dominance.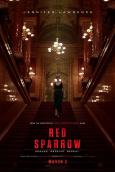 RED SPARROW Jennifer Lawrence finally sheds that every-girl image once and for all in the dead sexy spy thriller Red Sparrow. Playing a Russian agent, raised to use her body as a weapon, but despite the rigorous training, on her first assignment targeting a C.I.A. Agent (Joel Edgerton) she breaks the number one rule and becomes too attached. This attraction could lead to consequences that will threaten both countries. This is exactly the kind of movie that Black Widow should have been but, for whatever reason, Marvel couldn't take the plunge and now Red Sparrow is going up against a Marvel film and it will be interesting to see how things turn out. Charlotte Rampling, Ciarán Hinds, Mary-Louise Parker, Joely Richardson, Matthias Schoenaerts and Jeremy Irons round out the robust cast. By all accounts director Francis Lawrence has crafted a cold-blooded thriller but given Lawrence a red-hot role - so much so that he gave the actress final say when it came to her nude scenes. All in all, this looks like it's going to be a perfect mix of action, intrigue and seduction. We'll see how it stacks up against Black Panther.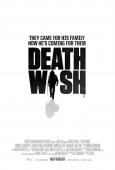 DEATH WISH Back in 1974, Charles Bronson avenged the murder of his wife by becoming a one-man army on the mean streets of New York and woe be the punk or mugger who got in his way. Modern times call for modern anti-heroes, however, and Bruce Willis is eager to take up the torch. Things are slightly different - Willis is still a vigilante out for blood, but this time he is fighting for the memory of his entire family - slain by robbers. He is also a surgeon instead of an architect like the original - but still on a mission that grips the city as people try to decide if he's a hero or villain for his actions. Willis is an action icon and this is clearly targeting that audience. This is straight-up fire and fury, blood and bullets and I'm sure it will more than earn its R rating. Willis, however, is not a huge draw anymore and I think that while action fans will be eager to see this, it's not going to draw much beyond that. I don't see Death Wish challenging the top of the box office, but it should turn out to be a solid film on its own.


The weekend should once again belong to Black Panther but it should finally have a decent challenge. I'll be back on Sunday with the final results.