New on DVD and Blu-ray Week of February 13-February 19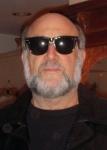 By Harley Lond - 02/12/18 at 08:01 PM CT
FROM THE BIG SCREEN:

"Wonder": Based on the New York Times bestseller, the film tells the incredibly inspiring and heartwarming story of August Pullman. Born with facial differences that, up until now, have prevented him from going to a mainstream school, Auggie becomes the most unlikely of heroes when he enters the local fifth grade, overcoming bullies and showing that kindness and understanding save the day. Well-acted, well-plotted (with a requisite dollop of tears), the film showcases
Jacob Tremblay as Auggie and Julia Roberts as his mom, with a nice turn by Owen Wilson as his dad. The film is a perfect family film; kind of a "Mask" for the 21st century. Extras include audio commentary with director Stephen Chbosky and the book's author, R.J. Palacio; "Brand New Eyes" music video; and a "Wonder Soundtrack: Behind-the-Scenes" featurette. The Blu-ray adds "A Child's Sense of Wonder
" featurette, "What a Wonderful World" featurette, and a "Summer of Fun" five-part documentary. From Lionsgate.

"Roman J. Israel, Esq.
": A middle-of-the-road dramatic thriller set in the overburdened Los Angeles criminal court system. Denzel Washington stars as a driven, idealistic defense attorney whose life is upended when his mentor, a civil rights icon, dies. When he is recruited to join a firm led by one of the legendary man's former students -- the ambitious lawyer George Pierce (Colin Farrell) -- and begins a friendship with a young champion of equal rights (Carmen Ejogo), a turbulent series of events ensue that will put the activism that has defined Roman's career to the test. Washington holds the film together, and it's a shame that he has to struggle so hard with this material --and it's a shame that the talented Washington has to struggle to find good roles. Next up for him is "The Equalizer 2." Extras include deleted scenes and three featurettes. From Sony.


THIS WEEK'S BEST BETS:

It's a scary world out there, and all seven of our picks this week perpetuate what social scientists call "the mainstreaming of the view of a mean and dangerous world" -- in one way or another (death, destruction, anger). Close the doors and read on:

In September 1984, "Threads
" aired on the BBC and shocked tens of millions of UK viewers. Four months later, it was broadcast in America and became the most watched basic cable program in history. After more than three decades, it remains one of the most acclaimed and shattering made-for-television movies of all time. Reece Dinsdale, David Brierly and Karen Meagher, in a stunning debut performance, star in this graphic docudrama about the effects of a nuclear attack on the working-class city of Sheffield, England as the fabric of society unravels. Directed by Mick Jackson from a screenplay by novelist/playwright Barry Hines and nominated for seven BAFTA Awards, "The most terrifying and honest portrayal of nuclear war ever filmed" (The Guardian) has now been fully restored from a 2K scan for the first time ever. On DVD, Blu-ray Disc. From Severin Films ... Shot outside Pittsburgh on a shoestring budget by a band of filmmakers determined to make their mark, "Night of the Living Dead
" (1968), directed by horror master George A. Romero, is one of the great stories of independent cinema: a midnight hit
turned box-office smash that became one of the most influential films of all time. A deceptively simple tale of a group of strangers trapped in a farmhouse who find themselves fending off a horde of recently dead, flesh-eating ghouls, Romero's claustrophobic vision of a late-1960s America literally tearing itself apart rewrote the rules of the horror genre, combined gruesome gore with acute social commentary and quietly broke ground by casting a black actor (Duane Jones) in its lead role. Stark, haunting, and more relevant than ever, "Night of the Living Dead" is back, in a new 4K restoration. On DVD, Blu-ray Disc, supervised by director George A. Romero, co-screenwriter John A. Russo, sound engineer Gary R. Streiner, and producer Russell W. Streiner; new restoration of the monaural soundtrack, supervised by Romero and Gary R. Streiner, and presented uncompressed on the Blu-ray. From The Criterion Collection ...
In "The Silence of the Lambs
" (1991), the chilling adaptation of the best-selling novel by Thomas Harris, the astonishingly versatile director Jonathan Demme crafted a taut psychological thriller about an American obsession: serial murder. As Clarice Starling, an FBI trainee who enlists the help of the infamous Hannibal "The Cannibal" Lecter to gain insight into the mind of another killer, Jodie Foster subverts classic gender dynamics and gives one of the most memorable performances of her career. As her foil, Anthony Hopkins is the archetypal antihero -- cultured, quick-witted and savagely murderous -- delivering a harrowing portrait of humanity gone terribly wrong. A gripping police procedural and a disquieting immersion into a twisted psyche, "The Silence of the Lambs" swept the Academy Awards (best picture, best director, best screenplay, best actress, best actor) and remains a cultural touchstone. On DVD, Blu-ray Disc with new 4K digital restoration, approved by director of photography Tak Fujimoto, with 2.0 surround DTS-HD Master Audio soundtrack on the Blu-ray; alternate 5.1 surround soundtrack, presented in DTS-HD Master Audio on the Blu-ray. From The Criterion
Collection ... One of the most wildly popular horror movies of all-time, Stuart Gordon's enduring splatter-comedy classic "Re-Animator
" (1985) returns to Blu-ray in a stunning restoration packed with special features. When medical student Dean Cain advertises for a roommate, he soon finds one in the form of Dr. Herbert West. Initially a little eccentric, it soon becomes clear that West entertains some seriously outlandish theories -- specifically, the possibility of re-animating the dead. It's not long before Dean finds himself under West's influence, and embroiled in a series of ghoulish experiments that threaten to go wildly out of control. Based on H.P. Lovecraft's classic terror tale "Herbert West – Reanimator" and featuring a standout performance from Jeffrey Combs as the deliciously deranged West, "Re-Animator" remains the ground-zero of '80s splatter mayhem and one of the genre's finest hours. Blu-ray Disc with 4K restorations of the Unrated version of the film, with Mono, Stereo and 5.1 DTS-HD MA Surround Audio Options. From Arrow Video/MVD Entertainment ...
"Seijun Suzuki: The Early Years. Vol. 1
": Youth on the loose and rebels without causes in the unruly Seishun Eiga Youth movies of Japanese iconoclast Seijun Suzuki. Making their home-video debuts outside Japan, this diverse selection of Nikkatsu youth movies (Seishun Eiga) charts the evolving style of the B-movie maverick best known for the cult classics "Tokyo Drifter" (1966) and "Branded to Kill" (1967). "The Boy Who Came Back" (1958) marks the first appearances of "Nikkatsu Diamond Guys" and regular Suzuki collaborators Akira Kobayashi and Jo Shishido, with Kobayashi cast as the hot-headed hoodlum fresh out of reform school who struggles to make a clean break with his tearaway past. The "Wind-of-Youth Group Crosses the Mountain Pass" (1961) is a carnivalesque tale of a young student who hooks up with a down-at-heels travelling circus troupe. "Teenage Yakuza" (1962) stars Tamio Kawaji as a high-school vigilante protecting his community from the extortions of mobsters from a neighboring city. "The Incorrigible" (1963) and "Born Under Crossed Stars" (1965), both based on Toko Kon's novels about young love, represent Suzuki's first films set in the 1920s era later celebrated in his critically-regarded "Taisho Trilogy." In a four-disc Blu-ray/DVD Combo from Arrow Academy/MVD Entertainment ...
Made in 1978 for Italian television, "Orchestra Rehearsal
" is possibly Fellini's most satirical and overtly political film. An allegorical pseudo-documentary, the film depicts an Italian television crew's visit to a dilapidated auditorium (a converted 13th-century church) to meet an orchestra assembling to rehearse under the instruction of a tyrannical conductor. The TV crew interviews the various musicians, who each speak lovingly about their chosen instruments. However, as petty squabbles break out amid the different factions of the ensemble, and the conductor berates his musicians, the meeting descends into anarchy and vandalism. A destructive crescendo ensues before the musicians regroup and play together once more in perfect harmony. Abounding with its director's trademark rich imagery and expressive style, "Orchestra Rehearsal" marks the last collaboration between Fellini and the legendary composer Nino Rota (due to the latter's death in 1979) who provides one of his most beautiful themes in the film's conclusion. On Blu-ray with a new 2K restoration from original film elements, produced by Arrow Films exclusively for this release, with original 1.0 mono sound. From Arrow Academy/MVD Entertainment ... In 1970, young first-time director Dario Argento made his indelible mark on Italian cinema with "The Bird with the Crystal Plumage
," (1970 -- Italy) a film that redefined the "giallo" genre of murder-mystery thrillers and catapulted him to international stardom. Sam Dalmas (Tony Musante), an American writer living in Rome, inadvertently witnesses a
brutal attack on a woman (Eva Renzi) in a modern art gallery. Powerless to help, he grows increasingly obsessed with the incident. Convinced that something he saw that night holds the key to identifying the maniac terrorizing Rome, he launches his own investigation parallel to that of the police, heedless of the danger to both himself and his girlfriend Giulia (Suzy Kendall). A staggeringly assured debut, "The Bird with the Crystal Plumage" establishes the key traits that would define Argento's filmography, including lavish visuals and a flare for wildly inventive, brutal scenes of violence. With sumptuous cinematography by Vittorio Storaro and a seductive score by legendary composer Ennio Morricone, this landmark film has never looked or sounded better. On Blu-ray with new 4K restoration of the film from the camera negative in its original 2.35:1 aspect ratio, produced by Arrow Video exclusively for this release; with original mono Italian and English soundtracks. From Arrow Video/MVD Entertainment.


BUZZIN' THE 'B'S:

In "Hellraiser: Judgment
" (2018), starring Randy Wayne, Heather Langenkamp, Paul T. Taylor and Rheagan Wallace, the dreaded Pinhead returns in the next terrifying chapter (the 10th) of the classic Hellraiser series. Three detectives trying to stop a diabolical serial killer are sucked into a maze of otherworldly horror, where hellish denizens including the Auditor, the Assessor, and the Jury await to pass judgment. On DVD, Blu-ray Disc, from Lionsgate ... In "Teenage Cocktail
" (2016), starring Nichole Bloom, Fabianne Therese, Pat Healy, Joshua Leonard and Michelle Borth, high school student Annie (Bloom) is having trouble
adapting to her new school after a move. She's bullied by fellow students and can't connect with her classmates until she meets Jules (Therese), a free-spirited girl with dreams of escaping their small town. The two become fast friends and soon spend all their free time together. After a romance starts to bloom between them, Annie's inhibitions begin to fade and she discovers Jules makes extra cash by performing flirtatious and seductive webcam shows. Jules convinces Annie to join her, and the two start performing together in order to make enough cash to run away. But when their show attracts a lonely family man (Healy) who becomes obsessed with the two girls, he offers them an opportunity that may lead them toward a darker series of events than they could have ever imagined. On DVD, Blu-ray Disc, from MPI/Dark Sky Films ... "Blade of the Immortal
" (2017 -- Japan), starring Takuya Kimura, Hana Sugisaki and Sôta Fukushi, is the 100th film by master director Takashi Miike. Manji, a highly skilled samurai, becomes cursed with immortality after a legendary battle. Haunted by the brutal murder of his sister, Manji knows that only fighting evil will regain his soul. He promises to help a young girl named Rin avenge her parents, who were killed by a group of master
swordsmen led by ruthless warrior Anotsu. The mission will change Manji in ways he could never imagine. On DVD, Blu-ray Disc, from Magnolia Home Entertainment/Magnet Label ... Set in the vast, desolate plains of Montana, "The Ballad of Lefty Brown
" (2017), starring Bill Pullman, Peter Fonda, Kathy Baker and Jim Caviezel, is an ode to the traditional revenge Western. When famed frontier lawman and Montana's first elected senator Eddie Johnson (Fonda) is brutally murdered, his longtime sidekick and friend, Lefty Brown (Pullman), will stop at nothing to avenge his death. On DVD, Blu-ray Disc, from Lionsgate ... In "Brotherhood of Blades II
: The Infernal Battlefield" (2017 -- China), starring Chang Chen, Yang Mi, Zhang Yi, Lei Jiayin, Xin Zhilei and King Shih Chieh, an imperial guard searches for the truth behind a conspiracy that framed him and his partners. The proof of his innocence lies with a wanted woman named Bei Zhai ... but will she reveal what she knows? In this intense prequel to "Brotherhood of Blades," the only thing he can truly trust is his sword. On DVD, Blu-ray/DVD Combo, from Well Go USA ... Scream Factory brings home this week a two-disc Collector's Edition of Sam Raimi's "Drag Me to Hell
" (2009). Christine Brown (Alison Lohman) is on her way to having it all: a
devoted boyfriend (Justin Long), a hard-earned job promotion and a bright future. But when she has to make a tough decision that evicts an elderly woman from her house, Christine becomes the victim of an evil curse. New HD masters of the theatrical and unrated cuts, both taken from the 2K digital intermediate. On Blu-ray Disc. Disc One: Production diaries with behind-the-scenes footage and interviews with co-writer/director Sam Raimi, actors Allison Lohman, Justin Long, David Paymer, Dileep Rao, Lorna Raver, special effects guru Greg Nicotero, director of photography Peter Deming, and more; vintage interviews with Raimi, Lohman and Long; TV spots; theatrical trailer. Disc Two: New "To Hell and Back" interview with Lohman; new "Curses!" interview with actress Lorna Raver; new "Hitting All the Right Notes" interview with composer Christopher Young; still gallery.


ON THE INDIE FRONT:
"Flames
" (2017) is a real-life romance filmed over a five-year period. Josephine Decker and Zefrey Throwell document their relationship's every beat, from
their adventurous sex life and spur-of-the-moment Maldives getaway, to their performance art collaborations and various altercations. But when the romantic vacation doesn't exactly go as planned, the now-former couple are left to decide what to do with their film-in-progress; and for these two filmmakers, the end of the relationship isn't the end of the story. An Official Selection at the 2017 Tribeca Film Festival, Hot Docs 2017 and Michael Moore's 2017 Traverse City Film Festival, "Flames" not only documents Zefrey and Josephine's white-hot passion of first love and heartbreak, but also allows them to reconstruct what happened and where it all went wrong as they continued filming and editing. Lines began to blur between what was real and what was "the film," and if there was even a difference anymore. From FilmRise.


FOREIGN FILMS:
"Line 41
" (2015 -- Germany) documents a Holocaust and Lodz Ghetto survivor's return to today's Lodz (Poland). Until now, Natan Grossmann had repressed his desire to learn about the fate of his brother he lost contact with in 1942. 70 years later, Grossmann starts a search for his missing sibling. His search crosses paths with
Jens-Jurgen Ventzki, son of the former Nazi Head Mayor of Lodz. Ventzki is pursuing his family's dark secret. In tracing their family histories, they inevitably confront each other. The title refers to the streetcar line that would pass through the ghetto, making the suffering of the imprisoned Jewish people plainly viable to the Polish passengers. From Film Movement ... In the bro-mantic comedy "Hazlo Como Hombre
(Do It Like an Hombre)" (2017 -- Mexico), Alpha male Raúl isn't shy about telling his best amigos, Santiago and Eduardo, how to live their lives. But when Santi -- who's engaged to Raúl's sister -- announces he's gay, Raúl's world turns upside down. With ridiculous interventions and shameless schemes, Raúl does everything he can to change Santi -- and learns an unforgettable lesson about what it means to be a real hombre. Mexico's #1 grossing domestic movie of
2017. From Lionsgate ... "Paradise
" (2017 -- Russia) is director Andrei Konchalovsky's latest film; a winner of the Silver Lion at the 2016 Venice International Film Festival. Olga is a beautiful Russian countess and member of the French Resistance; Jules is a French-Nazi collaborator who is assigned to investigate her case; and Helmut is a handsome, high-ranking, yet naïve German SS officer who once fell madly in love with Olga and meets her again when she is shipped to a concentration camp. While they recount their stories, the film drifts between the bloody end of World War II and the gilded, halcyon days when their destinies first crossed. Victim, bystander, or monster? Konchalovsky collapses these identities, offering a new perspective on the Holocaust. Shot in stunning black and white, the film depicts the morally complex choices that one must make during dark times in search of PARADISE. From Film Movement.


FOR THE FAMILY:

The "Hey Arnold! The Jungle Movie
" (2017) is a TV Movie that picks up where the original TV series ended in 2004, following the kids on the field trip of a lifetime, where Arnold and his friends embark on a quest to achieve his dream of finding his missing parents. From Nickelodeon/Paramount ... In "The Best of Elmo 4" (2017), Elmo is back with hours of fun for his biggest (and littlest) fans, who can join their favorite friendly monster for a trip down memory lane to revisit some of his best Sesame Street moments. But in Elmo's World, wherever there is fun to be had, there are also lessons to be learned. In "Elmo's Sweet Ride," a new episode from Season 47, Elmo teaches patience and sharing when he lets his pal Zoe take a ride on his scooter, waiting his turn while she practices and learns how to ride. Elmo also makes some new friends along the way: He
learns what it means to be enthusiastic from Mindy Kaling when they dance with their friends, the chickens; he learns why skin comes in all different textures and shades of color from Lupita Nyong'o; he throws a fiesta with Viola Davis; he plays tug-of-war with Wendi McLendon-Covey to learn the word "strenuous"; he busts a move with Jason Derulo; and he sings about books and reading with Pharrell Williams. From Warner ... "PBS KIDS: Ocean Adventures" (2018) includes 10 underwater expeditions from eight popular PBS KIDS series, including Splash and Bubbles, Daniel Tiger's Neighborhood, Caillou, WordWorld, SuperWHY!, Dinosaur Train, Wild Kratts, and Reading Rainbow. Kids will have a blast exploring the ocean with some of their favorite characters as they learn more about the deep sea and underwater creatures. From PBS Distribution ... "PBS KIDS: Outer Space Adventures" (2018) includes 10 stories from eight popular PBS KIDS series including, Ready Jet Go!, Daniel Tiger's Neighborhood, Caillou, WordWorld, Super WHY!, Peg + Cat, Dinosaur Train, and Nature Cat. Kids will have a blast exploring outer space with some of their favorite characters as they learn about the moon, the stars and more. Also from PBS Distribution ... "We're Going on a Bear Hunt" (2016) is based on the bestselling bedtime story book written by Michael Rosen and illustrated by Helen Oxenbury -- which has sold over 11 million copies globally. The animated film follows siblings Stan, Katie, Rosie, Max, the baby, and Rufus the dog, who decide one day to go on an adventure through whirling snowstorms, oozing mud, and dark forests in search of bears. From Public Media Distribution.


SPECIAL INTEREST:
"Act & Punishment
-- The Pussy Riot Trials" (2015 -- Russia): This captivating documentary film tells the story of the Russian all-girl punk rock band Pussy Riot, who stood up to the Russian government's human rights oppression and paid the price by being incarcerated in 2011. But rather than
silencing their voices, the incident only amplified them, turning the band into a global symbol of feminist political activism, culminating in their widely seen concert at the 2014 Winter Olympics in Sochi, where band members were attacked by a group of Cossacks hired as security guards. Russian activists Nadezhda Tolokonnikova and Ekaterina Samutsevich decided to separate from the well-known activist group Voina and created their own group named Pussy Riot to express their ideas of female independence, combining activism, feminism and punk rock music. Pussy Riot quickly drew public attention after a show on the Lobnoye Mesto in the Red Square, where they accused the authorities of sexism, singing the song "Putin Turned Chicken." This performance landed them in a police station amid much mass media attention. Pussy Riot then decided to conduct a punk rock church service in the Moscow Cathedral of Christ the Saviour, sparking interest from journalists and cameramen who managed to film it. Three of the girls were arrested and threatened with seven years in prison, as a number of world stars expressed their support for the artists. They were offered liberty if they agreed to confess and repent for their "crime." Refusing to budge, the court sentenced them instead to two years in prison. From Cleopatra Entertainment ... "#artoffline" (2015): Are technology
and the Internet changing the art world forever? In the timely and revealing documentary, "#artoffline" -- an Official Selection at the Rotterdam International Film Festival -- director Manuel Correa documents the crisis facing the contemporary art world. Can the Internet change the way art is controlled in terms of reception, production and distribution? Leading artists, curators, philosophers and art critics interviewed believe that endless reproduction liberates artwork from a muddled marketplace and an undemocratic exhibition circuit, while wondering whether the urge for physical objects is just a nostalgic fetishism. And, despite enormous resistance, it has become apparent that digital technologies have effectively transformed the experience of art forever. Shot in Vancouver and in Berlin during the 8th Berlin Biennale for Contemporary Art, this provocative documentary takes audiences behind the scenes, and inside the ideas that are already shaping the art of tomorrow. From IndiePix Films ... "Rebels on Pointe
" (2017): Exploring universal themes of identity, dreams and family, this is the first-ever documentary film celebrating the world famous Les Ballets Trockadero de Monte Carlo. The all-male, drag ballet company was founded over 40 years ago in New York City on the heels of the Stonewall riots, and has a passionate cult following around the world. The film juxtaposes intimate behind-the-scenes access, rich archives and history, engaging character driven stories, and dance performances shot in North America, Europe and Japan. A creative blend of gender-bending artistic expression, diversity, passion and purpose, "Rebels on Pointe" is story which ultimately proves that a ballerina can be an act of revolution in a tutu. From Icarus Films ... "Queen Elizabeth's Secret Agent" (2017): Discover the secret agency that helped Queen Elizabeth I while she was in power for more than 40 years. During a time when Britain and Queen Elizabeth's realm was divided, unstable, and violent, the world's first secret service was born. Run by William and Robert Cecil, this father-and-son team had the duty of protecting the Queen and the Country. Leading historians study the period from different principals' points of view. They dissect the minds and motivations of key players, to uncover an intricate, covert spy network, revealing how Elizabethan England really was. In three in-depth episodes, the program takes us through the biggest events of Elizabeth's reign, the entrapment and execution of Mary, Queen of Scots, the capture and escape of catholic fugitive John Gerard and the most infamous terrorist conspiracy in British history, the Gunpowder Plot. From PBS Distribution.


FROM TV TO DVD:

"Animal Kingdom: The Complete Second Season" (2017) is a three-disc set with all 13 episodes of the TNT series. As the second season opens, the Cody clan is back to their old ways and in the midst of a fun, high-adrenaline heist. But when things don't go as planned, the family dynamics become more fractured than ever as some members advocate for independence from Smurf. Adding fuel to the fire is an external
threat from Smurf's past that has come back to haunt her. From Lionsgate ... "Broad City: Season Four" (2017) is a two-disc set with all 10 episodes of the series that follows two women throughout their daily lives in New York City, making the smallest and mundane events hysterical and disturbing to watch all at the same time. Abbi and Ilana find themselves growing up in Season 4 as they contend with gray hairs, the prospect of real relationships and, of course, living under a T***p presidency. From Paramount ... "The Deuce: The Complete First Season" (2017) is a three-disc set with all eight episodes. Set during the early 1970s in New York City's Times Square, "The Deuce," starring James Franco and Maggie Gyllenhaal, gives viewers an up-close look at the gritty world of sex and crime, as the porn industry begins its climb to legitimacy, cultural permanence, and billion-dollar profitability. On DVD, Blu-ray Disc from HBO.

Check out other new DVD/Blu-ray releases, streaming films, and information and reviews at OnVideo.