New on DVD and Blu-ray Week of December 26 - January 1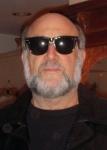 By Harley Lond - 12/26/17 at 12:27 AM CT
HAPPY NEW YEAR


FROM THE BIG SCREEN:
"Flatliners arrives dead-on-arrival: boring, mediocre, bland. A remake of the 1990 "Flatliners," which itself was not such a great film -- it was notable only for its assemblage of rising young stars: Keifer Sutherland, Julia Roberts, William Baldwin, Kevin Bacon and Oliver Platt. Five medical students, hoping to gain insight into the mystery of what lies beyond the confines of life, embark on a daring and dangerous experiment: By stopping their hearts for short periods of time,
each triggers a near-death experience, allowing them to fathom the afterlife -- and the supernatural consequences of trespassing to the other side. Flatliners
one stars Ellen Page, Diego Luna, Nina Dobrev, James Norton, Kiersey Clemons, Kiefer Sutherland. Directed by Niels Arden Oplev, who brought us "The Girl With the Dragon Tattoo." Extras include two featurettes:"Just What the Director Ordered," "The Ultimate Question." The Blu-ray adds two additional featurettes: "Reviving a Cult Classic" and "Making the Rounds," deleted and extended scenes. From Sony.


THIS WEEK'S BEST BET:

In 1960, following on from the success of their collaboration on "Some Like it Hot," director Billy Wilder reteamed with actor Jack Lemmon for what many consider the pinnacle of their respective careers: "The Apartment
." C.C. "Bud" Baxter (Lemmon) is a lowly Manhattan office drone with a lucrative sideline in renting out his apartment to adulterous company bosses and their mistresses. When Bud enters into a similar arrangement with the firm's personnel director, J.D. Sheldrake (Fred MacMurray), his career prospects begin to look up ... and up. But when he discovers that Sheldrake's mistress is Fran Kubelik (Shirley MacLaine), the company's elevator operator and the girl of his dreams, he finds himself forced to choose between his career and the woman
he loves. Winner of five Academy Awards, including Best Picture, "The Apartment" features a wealth of Hollywood's finest talent -- on both sides of the camera -- at the top of their game. By turns cynical, heart-warming and hilarious, Wilder's masterpiece now shines like never before in "The Apartment - Limited Edition" all-new, 4K-restored edition from the original camera negative, with original uncompressed PCM mono audio and optional 5.1 remix in lossless DTS-HD Master Audio. Extras include audio commentary with film producer and historian Bruce Block; new appreciation of the film and select scene commentary by film historian Philip Kemp; "The Flawed Couple," a new video essay by filmmaker David Cairns on the collaborations between Billy Wilder and Jack Lemmon; "Billy Wilder ABC," an overview by David Cairns on the life and career of the filmmaker, covering his films, collaborators and more; new interview with actress Hope Holiday; "Inside the Apartment," a half-hour "making-of" featurette from 2007 including interviews with Shirley MacLaine, executive producer Walter Mirisch, and others; "Magic Time: The Art of Jack Lemmon," an archive profile of the actor from 2007; original screenplay by Billy Wilder and I.A.L. Diamond (BD-ROM content); theatrical trailer; special collector's packaging featuring newly commissioned artwork by Ignatius Fitzpatrick; collector's 150-page hardcover book featuring new writing by Neil Sinyard, Kat Ellinger, Travis Crawford and Heather Hyche, generously illustrated with rare stills and behind-the-scenes imagery. On Blu-ray from Arrow Video/Arrow Academy/MVD Entertainment.


BUZZIN' THE 'B'S:

In "Brawl in Cell Block 99
" (2017), starring Vince Vaughn, Jennifer Carpenter, Udo Kier, Marc Blucas and Don Johnson, a former boxer-turned-drug runner lands in a prison battleground after a deal gets deadly. On DVD, Blu-ray/DVD Combo, 4K Ultra HD/Blu-ray Combo, from RLJ Films ...
"Killing Gunther
" (2017), starring Arnold Schwarzenegger, Taran Killam, Bobby Moynihan and Cobie Smulders, is a comedy set in the world of contract killers. A group of young, raw, and undisciplined assassins hire a docu-crew at gunpoint to have undeniable proof that they're the ones who will kill the most infamous hit man of all time, Gunther (Schwarzenegger). But Gunther is on to them before they know it and makes their lives a living hell, turning the hunters into the prey in a kill-or-be-killed race against time. On DVD, Blu-ray Disc, from Lionsagte ... In "The Mountain Between Us
" (2017), starring Kate Winslet and Idris Elba, two strangers, stranded after a plane crash, must forge a connection to survive the extreme elements of a
remote snow-covered mountain. When they realize help is not coming, they embark on a perilous journey across hundreds of miles of wilderness, pushing one another to endure and discovering strength they never knew possible. On DVD, Blu-ray/DVD Combo, from Fox ... In "Mayhem
" (2017), staring Steven Yeun, Samara Weaving and Steven Brand, Derek Cho (Yeun) is having a really bad day. After being unjustly fired from his job, he discovers that the law firm's building is under quarantine for a mysterious and dangerous virus. Chaos erupts throughout the office as the victims of the disease begin acting out their wildest impulses. Joining forces with a former client (Weaving) who has a grudge of her own, Derek savagely fights tooth and nail to get to the executives on the top floor and settle the score once and for all. On DVD, Blu-ray Disc, 4K Ulta HD/Blu-ray Combo from RLJE Films.


FROM TV TO DVD:

"Acceptable Risk" (2017) is a two-disc set with six episodes. When Sarah Manning's husband, Lee, is killed while on business in Montreal, her life back in Dublin starts to spin out of control. Sarah soon realizes she knew little about her husband's past or his job at a powerful international pharmaceutical company. Assigned to the case, Detective Emer Byrne (Angeline Ball) doggedly investigates the conflicting evidence, even in defiance of her superior's order. As more lies surface, and she confront a powerful conspiracy of corporate, police and political interests, Sarah begins to suspect that Lee's murder could be connected to the death of her first husband. Did both men know a terrible secret that got them killed? From Acorn Media ... "Manhunt: Unabomber" (2017), starring Sam Worthington, Paul Bettany, Brían F. O'Byrn and Chris Noth, Discovery's biggest scripted series of the year, focuses on bureaucracy-battling FBI profiler Jim Fitzgerald's pioneering use of forensic linguistics to find -- and eventually capture -- the infamous "Unabomber," Ted Kaczynski. On DVD, Blu-ray Disc, Blu-ray/DVD Combo, from Lionsgate.

Check out other new DVD/Blu-ray releases, streaming films, and information and reviews at OnVideo.