New in Theaters November 10: Murder on the Orient Express, Daddy's Home 2
By Chris Kavan - 11/09/17 at 06:40 AM CT
Thor: Ragnarok had no problem extending Marvel's winning streak at the box office last weekend. Still, not even the might of the god of thunder was enough to beat the same weekend last year, as the box office continued to struggle to match the 2016 numbers. This week brings us one remake of a classic mystery and one comedic sequel. Still, I have a feeling that Thor is going to be more than able to hold his own for a second straight weekend and we'll just have to see if that's good enough to make this weekend stand out compared to last year or if the downward trend continues.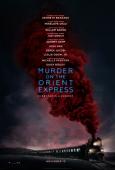 MURDER ON THE ORIENT EXPRESS Boasting an A-list cast including Kenneth Branagh (who also directs), Penelope Cruz, Judi Dench, Johnny Depp, Josh Gad, Willem Dafoe, Daisy Ridley, Leslie Odom Jr., Michelle Pfeiffer and Derek Jacobi - Murder on the Orient Express, based on the classic Agatha Christie mystery, looks to sink its hook into a new generation. Branagh takes on the role of famed detective Hercule Poirot, who is looking for a break between cases and boards the great Orient Express, where he meets a delightful rogues gallery of unique personalities. One of those happens to be Edward Ratchett (Depp) who implores Poirot to help protect him, as he fears for his life. The detective, however, is more inclined to relax and respectfully declines, only to wake up the next morning to find Mr. Ratchett murdered. But a sudden avalanche strands the train and Poirot has the chance to put his skills to what just may be his ultimate test as he sets about solving this mystery. The original film came out in 1974 and likewise featured a stunning cast. While the reviews have been decidedly more mixed this time around, for those wanting a solid murder-mystery, this looks like winner and while it might not be as memorable as the original, it certainly looks like it should be worth watching at least once.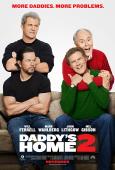 DADDY'S HOME 2 Last week saw a female-driven sequel to a popular comedy, this week brings us the other side of the coin as we get the guys involved in a comedic sequel. Will Ferrell and Mark Wahlberg return as the dueling dads, the lovable, sensitive Brad and the macho man's man Dusty. This time, with Christmas fast approaching, they must deal with the arrival of their respective fathers played by John Lithgow and Mel Gibson - each who has had a great influence in shaping their sons' respective personalities. John Cena is also back as the even manlier Roger - who Dusty has to figure out how to deal with. The film looks very much to be more of the same as the original - so I guess if you were a fan, then this film will be right up your ally. I thought the original was okay - nothing spectacular, but, for a modern comedy anyway, it was worthwhile. This will probably run neck-and-neck with Orient Express in terms of grosses, it will just come down to what mood people feel like - laughing or figuring out a mystery (though I have a feeling Thor is going to stomp them both).


Those are the two wide releases looking to make their impact felt, with Thor remaining in control and Bad Moms trying to keep pace. I'll be back on Sunday with the results.