New on DVD and Blu-ray Week of July 18-July 24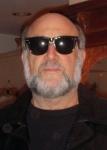 By Harley Lond - 07/18/17 at 02:25 AM CT
FROM THE BIG SCREEN:
"Kong: Skull Island" is not your daddy's King Kong. There's no boat ride to New York, no Empire State Building, no "Beauty and the Beast" love story. But there's plenty of pesky, buzzing helicopters to annoy Kong, plenty of hideous, oversize creatures for Kong to battle, plenty of human deaths. This is the fourth version of "King Kong," and it's by far the most sophisticated in its use of special effects, if nothing else. Set in 1973, as the Vietnam War is winding down and American soldiers are being recalled
stateside, a quasi-government organization named Monarch -- with ulterior motives -- marshals a diverse team of scientists, Vietnam helicopter crews, and adventurers to explore a mythical, uncharted island in the Pacific, as dangerous as it is beautiful. Unknown to everyone is that the island is the home of Kong, who definitely doesn't want to be bothered by humans buzzing him in their puny helicopters. After the opening salvo of man vs. ape, the devastated team of adventurers and soldiers has to cross Skull Island
to rendezvous with their rescuers -- but first they have to fend off all manner of horrendous monsters, as well as Kong himself. As you might expect, despite a great cast -- Tom Hiddleston, Samuel L. Jackson, John Goodman, Brie Larson and John C. Reilly -- the star here is the special effects. There's breathtaking action and creature sequences, but the storyline falters when it focuses on the humans -- in particular the motivations of the leader of the helicopter Sky Devils (Jackson) and the head of Monarch (Goodman). And poor Hiddleston -- coming off acclaim for his bravura roles in "The Night Manager" and "High-Rise" -- has little to do with his one-dimensional role as a skilled tracker/British Special Air Service member -- and the film's nominal hero (after Kong). Still, its a fun thrill ride that clocks in at just under two hours. Extras include director's commentary, "Creating a King: Realizing an Icon," "Creating a King: Summoning a God," "Monarch Files 2.0," "Tom Hiddleston: The Intrepid Traveler," "Through the Lens: Brie Larson's Photography," "On Location: Vietnam," deleted scenes. From Warner.

Also due this week: "The Promise
": Empires fall, love survives. When Michael (Oscar Isaac), a brilliant medical student, meets Ana (Charlotte Le Bon), their shared Armenian heritage sparks an attraction that explodes into a romantic rivalry between Michael and Ana's boyfriend Chris (Christian Bale), a famous American photojournalist dedicated to exposing political truth. As the Ottoman Empire crumbles into war-torn chaos, their conflicting passions must be deferred while they join forces to get their people to safety and survive themselves. Set during the last days of the Ottoman Empire (1918-1920). Stars Charlotte Le Bon, Oscar Isaac, Christian Bale, Angela Sarafyan, Shohreh Aghdashloo, James Cromwell, Jean Reno, Rade Serbedzija. From Universal.


THIS WEEK'S HIGHLIGHTS:

This week's best bets span Europe, from one end to the other; from Great Britain to Russia. In 1988, Mike Figgis ("Internal Affairs," "Leaving Las Vegas") made his feature directorial debut with "Stormy Monday
," a taut, noir-influenced gangster movie that drew on his key formative influences, including his youth in the Newcastle of the late '50s and early '60s, and the city's vibrant jazz scene. Sean Bean plays Brendan, a young loafer taken under the wing of jazz club owner Finney (Sting), who's under pressure from American
mobster Cosmo (Tommy Lee Jones) to sell up in exchange for a cut of a local land development deal. Brendan just wants to earn an honest crust, but his burgeoning relationship with Cosmo's ex-lover Kate (Melanie Griffith) threatens to drag him into the middle of the impending showdown. A romantic crime thriller with genuine heart, "Stormy Monday" features striking, rain-drenched cinematography by Roger Deakins and a seductive jazz score provided by the director himself. Presented here for the first time in high definition in the US, in a DVD/Blu-ray Combo with original stereo audio (uncompressed on the Blu-ray Disc). Extras include audio commentary with Figgis, moderated by critic Damon Wise; new video appreciation by critic Neil Young, and a "then and now" tour of the film's Newcastle locations. From Arrow Video/MVD Entertainment ... "Stalker
" (1979 -- USSR) is Andrei Tarkovsky's final Soviet feature, a metaphysical journey through an enigmatic postapocalyptic landscape, and a rarefied cinematic experience like no other. A hired guide—the Stalker—leads a writer and a scientist into the heart of the Zone, the
restricted site of a long-ago disaster, where the three men eventually zero in on the Room, a place rumored to fulfill one's most deeply held desires. Adapting a science-fiction novel by Arkady and Boris Strugatsky, Tarkovsky created an immersive world with a wealth of material detail and a sense of organic atmosphere. A religious allegory, a reflection of contemporaneous political anxieties, a meditation on film itself—Stalker envelops the viewer by opening up a multitude of possible meanings. On DVD, Blu-ray Disc, with a new 2K digital restoration, with uncompressed monaural soundtrack on the Blu-ray. Extras include a new interview with Geoff Dyer, author of "Zona: A Book About a Film About a Journey to a Room"; an interview from 2002 with cinematographer Alexander Knyazhinsky; an interview from 2002 with set designer Rashit Safiullin; an interview from 2002 with composer Eduard Artemyev; and an essay by critic Mark Le Fanu. From The Criterion Collection.


BUZZIN' THE 'B'S:
"Resident Evil: Vendetta
" (2017) is the third installment in the state-of-the-art CG animated franchise from executive producer Takashi Shimizu (director of "The Grudge"). Chris Redfield enlists the help of government agent Leon S. Kennedy and Professor Rebecca Chambers from the Alexander Institute of Biotechnology to stop a death merchant with a vengeance from spreading a deadly virus in New York. Based on the "Resident Evil"
bestselling video game franchise. Extras include a Still gallery (30 sketches/designs); filmmaker audio commentary (in Japanese) with director Takanori Tsujimoto, executive producer Takashi Shimizu and writer Makoto Fukami; the Blu-ray adds three featurettes: "The Creature," "Motion Capture Set Tour with Dante Carver," "CGI to Reality: Designing Vendetta"; and a bonus disc with three featurettes: "BSAA Mission Briefing: Combat Arias," "Designing the World of Vendetta," "2016 Tokyo Game Show Footage." On DVD, Blu-ray Disc, 4k Ultra HD/Blu-ray Combo from Sony ... "Free Fire
" (2017), starring Sharlto Copley, Armie Hammer, Brie Larson, Cillian Murphy and Jack Reynor, is an action-thriller about an arms deal that goes spectacularly and explosively
wrong, set in 1970s Boston. Justine (Larson), a mysterious American businesswoman, and her wise-cracking associate Ord (Hammer) arrange a black-market weapons deal in a deserted warehouse between IRA arms buyer Chris (Murphy) and shifty South African gunrunner Vernon (Copley). What starts as a polite if uneasy exchange soon goes south when tensions escalate and shots are fired, quickly leading to a full-on battle royale where it's every man (and woman) for themselves. On DVD, Blu-ray Disc from Lionsgate ... "Tommy's Honour
" (2016), starring Peter Mullan, Jack Lowden and Sam
Neill, is the inspirational, true story of "Old" Tom and "Young" Tommy Morris, the real-life father-and-son team that revolutionized the modern game of golf. Set against the early days of the sport, the film follows the challenging and complex relationship between the two as they grow into golf legends. On DVD and Blu-ray Disc from Lionsgate ... "Love by the 10th Date" (2017) is a romantic comedy that follows four friends -- who work at an upscale digital magazine in Los Angeles -- navigating the ups downs of dating while on the journey toward the "elusive 10th date." Stars Meagan Good, Kelly Rowland, Keri Hilson and Kellee Stewart. From Lionsgate ... "Buster's Mal Heart
" (2016), starring Rami Malek, DJ Qualls and Kate Lyn Sheil, is a bold thriller peppered with dark humor and interlocking mystery. An eccentric mountain man is on the run from the authorities, surviving the winter by breaking into empty vacation homes in a remote community. Regularly calling into radio talk shows where he has
acquired the nickname "Buster" to rant about the impending Inversion at the turn of the millennium, he is haunted by visions of being lost at sea, and memories of his former life as a family man. Buster (Rami Malek) was once Jonah, a hard-working husband and father whose job as the night-shift concierge at a hotel took its toll on his psyche and, consequently, his marriage to the sensitive Marty (Kate Lyn Sheil) until a chance encounter with a conspiracy-obsessed drifter (DJ Qualls) changed the course of their lives forever. As the solitary present-day Buster drifts from house to house, eluding the local sheriff at every turn, we gradually piece together the events that fractured his life and left him alone on top of a snowy mountain, or perhaps in a small rowboat in the middle of a vast ocean or both, in this visceral mind bender that will provoke discussion long after it turns your world upside-down. On DVD, Blu-ray Disc from Well Go USA.


FOR THE FAMILY:

In "Adventure Time: The Complete Seventh Season" (2016), the reigning monarch of Candy Kingdom, Princess Bubblegum, gets her very own personalized DVD cover in this single-disc with all 25 episodes from the Emmy and Peabody Award-winning animated series' seventh season -- a season that includes the popular "Stakes" story arc. Join Jake the Dog
and Finn the Human as they embark on a set of unforgettable adventures on the seventh season of Adventure Time. As season seven unfolds, major changes are in store for some of the inhabitants of Candy Kingdom. Princess Bubblegum is exiled to live on the shores of Lake Butterscotch, where she tries to grow a new kingdom made of vegetables. Marceline decides she no longer wants to be a vampire and asks Princess Bubblegum to help her get rid of her vampiric essence. Her quest to become mortal sets off a series of events that are captured in the eight-part "Stakes" story arc. From Cartoon Network/Warner ... "Arthur: Brothers and Sisters" (2017) includes eight episodes from the PBS KIDS series about the joys -- and challenges -- of having a brother or sister. From D.W. copying her big brother's every move, to the Tibble twins discovering that Tommy is two whole minutes older than Timmy, this DVD features loads of sibling fun. From PBS Distribution.


SPECIAL INTEREST:
"Behind the Mask: The Batman Dead End Story
" (2015): In the winter of 2003, commercial director Sandy Collora and some of his friends set out to make a low-budget short film for his demo reel. What they wound up doing, however, was making one of the most elaborate, most watched, most talked about and most controversial short fan-directed films ever made: "Batman: Dead End." The film launched a nationwide craze when all eight minutes were unveiled at Comic Con in 2003. Director Kevin Smith called it "an amazing piece of work. Possibly the truest,
best Batman ever made." In a Hollywood system where Batman movies are huge-budget, mega-merchandised projects, this low-budget short shattered all expectations, garnering an incredible amount of buzz outside of the Hollywood system. With appearances from The Joker, Alien, and Predator, the film was a hit with die-hard comic fans and modern action film lovers alike. Considering the amount of buzz surrounding the film, Collora was expected to be propelled into the Hollywood stratosphere. Instead, his career sputtered. Now,this documentary gives audiences an insider's behind-the-scenes look at the buzz-worthy short and the people who help create it including Collora, comic book legend Neal Adams, and convention all-stars Sean Clark, Shawn Reeves and Jordu Schell. From Candy Factory Films ... "Plastic Paradise
" (2013): Thousands of miles away from civilization, Midway Atoll is in one of the most remote places on earth. And yet it's become ground zero for The Great Pacific Garbage Patch, siphoning plastics from three distant continents. In "Plastic Paradise," journalist and filmmaker Angela Sun goes on a personal journey to uncover this mysterious phenomenon. Along the way she meets scientists, researchers, influencers, and environmental activists who shed light on the effects of our rabid plastic consumption. As Sun learns, the garbage problem is more insidious than she could have ever imagined. From Icarus Films ... "Ukraine On Fire
" (2016): Oliver Stone was introduced to Russian President Vladimir Putin in Moscow while making a documentary about Ukraine in 2015. This lead to the extended conversations with Russia's leader that became The "Putin Interviews", which recently aired on Showtime. "Ukraine on Fire," the documentary, was executive produced by Stone and places him in the interviewer's seat, investigating the Maidan Massacre and the coup that lead to the overthrow of President Viktor Yanukovych in 2014. For centuries Ukraine has been at the center of a tug-of-war between powers seeking to control its rich lands and access to the Black Sea. 2014's Maidan Massacre triggered a
bloody uprising that ousted president Viktor Yanukovych and painted Russia as the perpetrator by Western media. "Ukraine on Fire" provides a historical perspective for the deep divisions in the region which lead to the 2004 Orange Revolution, 2014 uprisings, and the violent overthrow of democratically elected Yanukovych. In a December 15, 2015 Facebook post, the Oscar award-wining Stone wrote from Moscow, "Interviewed Viktor Yanukovych 4 hours in Moscow ... Details to follow in the documentary, but it seems clear that the so-called "shooters" who killed 14 police men, wounded some 85, and killed 45 protesting civilians, were outside third party agitators. Many witnesses, including Yanukovych and police officials, believe these foreign elements were introduced by pro-Western factions-- with CIA fingerprints on it." "Ukraine on Fire" by Igor Lopatonok provides a historical perspective for the deep divisions in the region which lead to the 2004 Orange Revolution, 2014 uprisings, and the violent overthrow of democratically elected Yanukovych. Covered by Western media as a people's revolution, it was in fact a coup d'état scripted and staged by nationalist groups and the U.S. State Department. Investigative journalist Robert Parry reveals how U.S.-funded political NGOs and media companies have emerged since the 80s replacing the CIA in promoting America's geopolitical agenda abroad. On DVD, Blu-ray Disc from Cinema Libre Studio ... "With Great Power: The Stan Lee Story
" (2010): This feature-length documentary explores the vivid life and imagination of Stan Lee, from his depression-era upbringing though the Marvel Age of comics and beyond. The 91-year-old comic book legend co-created over 500 legendary pop culture characters including Spider-Man, Iron Man, X-Men, Fantastic Four, Thor and The Hulk. Featuring interviews with Lee and colleagues including Kevin Smith, Patrick Stewart, Samuel L. Jackson, and Eva Mendes. On DVD, Blu-ray Disc from Well Go USA.


FROM TV TO DVD:

"Masterpiece Mystery:! Grantchester Season 3" (2016) is a three-disc set with all seven episodes in which Reverend Sidney Chambers and Inspector Geordie Keating return for more mystery-
busting. On DVD, Blu-ray Disc from PBS Distribution ... In the latest season of The CW's hit show, "The 100: The Complete Fourth Season" (2017), the 100 are still fighting for survival after suffering devastating hardships that have almost completely torn them apart. The fight has taken countless lives and set Earth's survivors against each other. After Season Three's all-out war, a far more lethal threat has risen to the surface: Clarke has learned that Earth's remaining nuclear reactors are melting and will soon set the atmosphere on fire. ALIE, the A.I. who launched the world's nuclear missiles causing the apocalypse, was telling the truth. With the human race doomed to face an unbeatable enemy, Clarke and her allies amongst Arkadia and the Grounders must fight for humankind and all life itself. All 13 episodes on DVD, Blu-ray, from Warner ... "Teen Wolf Season 6 Part I" (2016) is a three-disc set of the
series about a somewhat awkward teen who is attacked by a werewolf and inherits the curse himself, as well as the enemies that come with it. On DVD from Fox ... "T.J. Hooker: The Complete Series" (1982-86) is a 20-disc set with all 91 episodes. William Shatner stars as a tough-as-nails Sgt. Thomas Jefferson Hooker, a veteran cop with the LCPD who has the smarts and the skills to take on the city's toughest criminals. Along with his partners in blue, cocky Vince Romano (Adrian Zrned), comely Stacy Sheridan (Heather Locklear) and steadfast Jim Corrigan (James Darren), Hooker protects and serves with all the courage he can muster ... and he's taking out the city's trash... one perp at a time. The show also boasts a line-up of terrific guest stars, including Vic Tayback, Richard Moll, Lisa Hartman, Jerry Lee Lewis, David Caruso, Leonard Nimoy, Ray Wise, Dennis Franz, Jim Brown, Debrah Farentino, Tori Spelling, Delta Burke, Richard Hatch, Sharon Stone, Heather Thomas, and more. From Shout! Factory.

Check out other July 18-July 24 DVD/Blu-ray releases and reviews at OnVideo.