New on DVD and Blu-ray Week of June 20-June 26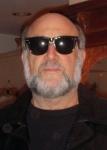 By Harley Lond - 06/19/17 at 08:48 PM CT
FROM THE BIG SCREEN:
Life is a thrilling "Alien" knock-off that takes the trapped-in-space motif and adds a few wrinkles here and there. In the near future, the six-member crew of the International Space Station is conducting experiments on the first evidence of extraterrestrial life on Mars: a small, single-cell organism that has been hibernating in the Red Planet's soil
for eons. Unfortunately for the crew, the organism's single cell (named "Calvin") begins to multiply and grow bigger at an alarming rate, breaking out of the quarantined lab and hunting down the crew members one by one. Sound familiar? Yes, but this organism is a lot smarter than the crew reckoned on, and all their attempts at containing -- and outsmarting -- it fail. Though this is well-trodden territory, the acting by an A-list crew, the great effects, and the twists and turns of the plots gives "Life" a smart pedigree. Stars Jake Gyllenhaal, Rebecca Ferguson, Olga Dihovichnaya, Ariyon Bakare, Hiroyuki Sanada and Ryan Reynolds. Extras include deleted scenes; three featurettes: "Claustrophobic Terror: Creating a Thriller in Space," "Life: In Zero G" and "Creating Life
: The Art and Reality of Calvin"; and "Astronaut Diaries." From Sony.


THIS WEEK'S HIGHLIGHTS:

In 1970, young first-time director Dario Argento made his indelible mark on Italian cinema with "The Bird with the Crystal Plumage," a film that redefined the "giallo" genre of murder-mystery thrillers and catapulted him to international stardom. Sam Dalmas (Tony Musante), an American writer living in Rome, inadvertently witnesses a brutal attack on a woman (Eva Renzi) in a modern art gallery. Powerless to help, he grows increasingly obsessed with the incident.
Convinced that something he saw that night holds the key to identifying the maniac terrorizing Rome, he launches his own investigation parallel to that of the police, heedless of the danger to both himself and his girlfriend Giulia (Suzy Kendall). A staggeringly assured debut, "The Bird with the Crystal Plumage
" establishes the key traits that would define Argento's filmography, including lavish visuals and a flare for wildly inventive, brutal scenes of violence. With sumptuous cinematography by Vittorio Storaro and a seductive score by legendary composer Ennio Morricone, this landmark film has never looked or sounded better. In a Blu-ray/DVD Combo with new 4K restoration of the film from the camera negative in its original 2.35:1 aspect ratio, produced by Arrow Video exclusively for this release; with original mono Italian and English soundtracks (lossless on the Blu-ray Disc). From Arrow Video/MVD Entertainment.


BUZZIN' THE 'B'S:

In "Wilson
" (2017), starring Woody Harrelson, Laura Dern and Isabella Amara, Wilson, a lonely, neurotic and hilariously honest middle-aged misanthrope, reunites with his estranged wife when he learns he has a teenage daughter he has never met. In his uniquely outrageous and slightly twisted way, he sets out to connect with her. Based on Daniel Clowes' graphic novel of the same name. On DVD, Blu-ray/DVD Combo from Fox ... In
"Altitude
" (2016), starring Denise Richards, Greer Grammer, Chuck Liddell, Dolph Lundgren, a headstrong FBI agent (Richards) is offered millions to help a thief escape from a hijacked airplane. When she finds out that his ex-partners (Grammer, Liddell, Lundgren) are leading the deadly operation, she must choose sides and do whatever it takes to keep the plane from going down. On DVD, Blu-ray Disc from Lionsgate ...
"Isolation
" (2015), starring Dominic Purcell, Luke Mably, Marie Avgeropoulos, Tricia Helfer and Stephen Lang, is inspired by the true events of a couple vacationing on a remote island in the Bahamas who are hunted by a group of modern-day pirates who want their identities and their lives. Hoping to restore their flagging marriage, Lydia (Helfer) and Creighton (Mably) journey to a remote island in the sun-drenched Bahamas. One drunken night, they return to their cabin to find it ransacked. Turning to a nearby couple, Max (Purcell) and Nina (Avgeropoulos), for help, they quickly realize that things are not what they seem and that the couple's ulterior motives may prove to be more harmful than helpful. From Lionsgate ...
"Railroad Tigers
" (2016 -- China), starring Jackie Chan, Huang Zitao, Jaycee Chan, Wang Kai, Hiroyuki Ikeuchi and Alan Ng, is an action-comedy caper harkening back to Jackie Chan's classic Hong Kong films. A railroad worker (Chan) and his ragtag group of freedom fighters in 1941 China find themselves on the wrong side of the tracks when they decide to ambush a heavily armed Japanese military train filled with desperately needed provisions. Unarmed and outnumbered, they must fight back against an entire army using only their wits, in a series of dazzling set pieces. On DVD, Blu-ray/DVD Combo from Well Go USA ...
It's just a typical day in the lives of the employees, customers and passersby of a Los Angeles car wash. There's a would-be robbery ... an assembly line of the weirdest, baddest, shadiest characters you've ever met ... and lots of '70s music to pass the hours till quitting time. It's "Car Wash
" (1976), making its Blu-ray debut. Featuring outrageous performances by George Carlin, Professor Irwin Corey, the Pointer Sisters, and Richard Pryor as Daddy Rich -- a flamboyant reverend who preaches the goodness of the dollar -- "Car Wash" is a cult classic celebrating an era devoted to living life in the fast lane. From Shout! Factory Shout Select.


ON THE INDIE FRONT:
When Jeb (Peterson) leads a writing retreat to Aspen with a team of young writers intending to save his failing kids' TV show, it becomes a new opportunity for his hidden cameras -- and hidden rage in "Wichita
" (2016). The psychological thriller explores the pain of a modern mass killer on a frighteningly familiar level. As the voyeuristic director struggles to find dignity in a cruel world that has alienated him to the point of no return, this taut, provocative play on the horror genre leads to a disturbing, emotional climax. Co-stars Caitlin Gerard and Persia White. From Candy Factory Films.


FOREIGN:

In "Everybody Loves Somebody
" (2017 -- Mexico), starring Karla Souza, Ben O'Toole and José María Yazpi, Clara, a young single doctor who has everything she wants — except love -- is invited to a family wedding in Mexico. She convinces a charming co-worker to pose as her current boyfriend -- only to run into her old flame at the festivities. Now, with a little help from her colorful family, Clara must choose between two men -- and two futures -- in this romantic comedy. From Lionsgate


FOR THE FAMILY:

In the fully animated "Smurfs: The Lost Village
" (2017), all-new take on the Smurfs, a mysterious map sets Smurfette and her best friends Brainy, Clumsy and Hefty on a race through the Forbidden Forest filled with magical creatures to find a mysterious lost village before the evil wizard Gargamel does. Embarking on a rollercoaster journey full of action and danger, the Smurfs are on a course that leads to the discovery of the biggest secret in Smurf history. With the voices of Demi Lovato, Rainn Wilson, Joe Manganiello, Jack McBrayer, Danny Pud, Michelle Rodriguez, Ellie Kemper, Ariel Winter, Mandy Patinkin, Julia Roberts. On DVD, Blu-ray Disc, 4K Ultra HD/Blu-ray Combo from Sony.


SPECIAL INTEREST:
"Under the Turban
" (2017): In 2012, 9-year-old Zara asked her parents the question,
"What does it mean to be Sikh?" This propels her modern family of six on an epic adventure to understand their ancient religion, the fifth largest following Christianity, Islam, Hinduism and Buddhism. With camera crew in tow, the family traveled to seven countries over five years -- Italy, Argentina, Canada, India, Singapore, the United Kingdom and the United States -- to understand the rising tide of hostility against Sikhs (because they are mistaken as Muslims) and to ask other Sikhs about their faith and customs. The documentary features interviews with a family of Parmesan cheese makers in Italy, religious leaders, military personnel, a London tribe of turbaned fashionistas, as well as members of the Sikh Motorcycle Club in Vancouver B.C. who share their deeply held beliefs: devotion to God, truthful living, and service to humanity. From Cinema Libre Studio.


FROM TV TO DVD:
"Incorporated: Season One" (2016-17) is a three-disc set with all 10 episodes. As the year 2100 approaches, the world is in chaos. As governments fell, corporations took control. The haves and the have-nots find themselves living in the Green and Red Zones. One man -- Ben Larson -- escapes the Red Zone, infiltrating the Green Zone and the all-controlling corporate world to save the woman he loves. In the process, he will take on the entire system -- with deadly consequences. From CBS/Paramount ... "Workaholics: The Final Season" (2017) is a two-disc set with all 10 episodes: Adam, Blake and Ders get weird for a final season of booze, weed and serious lapses in judgment. (And, if they can squeeze it in, work.) Also available: "Workaholics: The Complete Series" (2011-17), a 15-disc set with all seven seasons. On DVD from Paramount.

Check out other June 20-June 26 DVD/Blu-ray releases and reviews at OnVideo.