New on DVD and Blu-ray Week of June 6-June 12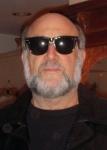 By Harley Lond - 06/06/17 at 02:09 AM CT
FROM THE BIG SCREEN:
"Beauty and the Beast": Disney reworked the classic animated "Beauty and the Beast" (1991) into a live action version and came up with an enchanting edition that -- to date -- has been one of the company's highest grossing live-action fairy tales -- with a domestic box office take of just north of $500 million. Though it's fairly faithful to the animated version, and though it showcases the talents of Emma Watson (as Belle), Dan
Stevens (as The Beast), Ewan McGregor, Luke Evans, Emma Thompson, Josh Gad, Gugu Mbatha-Raw, Stanley Tucci, Kevin Kline and Audra McDonald, the zest and edginess of the original is lacking here. Director Bill Condon, who broke into Hollywood with the off-kilter "Gods and Monsters" (1998) and "Kinsey" (2004), has lately taken a more domesticated route with "The Twilight Saga: Breaking Dawn Parts 1 and 2," and here clamps down on the singing and dancing high-jinks. Alan Menken provides the score, which includes new recordings of the original songs written by Menken and Howard Ashman as well as three new songs written by Menken and Tim Rice. For a spectacular live-action "Beauty and the Beast
," however, look elsewhere: the 1946 version by Jean Cocteau and René Clément. The Blu-ray edition of the film is so loaded with extras that it takes hours to get through them -- and if you have kids, you can let them play with the bonus features while you wander into another room to watch "Get Out." Highlights: Enchanted Table Read: Join the cast for the movie's elaborately staged table read, complete with singing and dancing to live music, set pieces and more; A Beauty of a Tale: Explore the process of transforming a beloved animated film into a new live-action classic; The Women Behind "Beauty and the Beast": Emma Watson introduces several of the talented women in all aspects of production who helped bring this enchanted tale to life; From Song to Screen: Making the Musical Sequences" See what goes into making some of the best-known moments from "Beauty and the Beast"; a host of Deleted Scenes; "Beauty and the Beast" Music Video: Award-winning artists Ariana Grande and John Legend perform a moving version of this iconic song; and more.

Also due this week: "A Cure tor Wellness
": When an ambitious young executive is sent to retrieve his company's CEO from an idyllic but mysterious "wellness center" at a remote location in the Swiss Alps, he soon suspects that the spa's miraculous treatments are not what they seem. When he begins to unravel its terrifying secrets, his sanity is tested, as he finds himself diagnosed with the same curious illness that keeps all the guests there longing for the cure. Directed by Gore Verbinski, the US-German thriller stars Dane DeHaan, Jason Isaacs, Mia Goth, Ivo Nandi and Adrian Schiller. From Fox.


THIS WEEK'S HIGHLIGHTS:
"Bambi
Signature Collection": "Bambi," which celebrates its 75th anniversary this year, was released in 1942 during World War II and took over five years to make due to its exquisite hand-drawn artwork and attention to detail. Beloved by generations, "Bambi" holds the No. 3 spot on the American
Film Institute's "10 Top 10," honoring the 10 greatest animated films of all time. The timeless tale features an adorable young deer named Bambi who explores the wonders and challenges of the woods with his playful pal Thumper, the lovable skunk Flower, and wise Friend Owl -- and ultimately fulfills his destiny as prince of the forest. New extras include "The Bambi Effect": "Bambi" was full of innovations for its time, and this featurette takes a look at how those past innovations affected future Disney animated titles all the way up to today; "Studio Stories: Bambi": Recordings of Walt Disney. Listen in on intimate moments where he discusses the challenges, pitfalls and triumphs during the production of "Bambi"; deleted scene: "Bambi's Ice and Snow"; deleted scene: "The Grasshopper"; Bambi Fawn Facts; "Oswald The Lucky Rabbit: "Africa Before Dark" Oswald Short. Vintage extras include four deleted scenes; a five-part "The Making of Bambi: A Prince Is Born"; "Trick of the Trade" (excerpt); "Inside the Disney Archives"; "The Old Mill" animated short; original theatrical trailer; "The Golden Age." On DVD, Blu-ray from Disney.

"Ugetsu Monogatari
": (1953) Having refined his craft in the silent era, Kenji Mizoguchi was an elder statesman of Japanese cinema -- fiercely revered by Akira Kurosawa and other younger directors -- by the time he made "Ugetsu." And with this exquisite ghost story, a fatalistic wartime tragedy derived from stories by Akinari Ueda and Guy de Maupassant, he created a touchstone of his art, his long takes and sweeping camera guiding the viewer through a delirious narrative about two villagers whose pursuit of fame and fortune leads them far astray from their loyal wives. Moving between the terrestrial and the otherworldly, "Ugetsu" reveals essential truths about the ravages of war, the plight of women, and the pride of men. On DVD, Blu-ray Disc in a new 4K digital restoration undertaken by The Film Foundation, with uncompressed monaural soundtrack on the Blu-ray. From The Criterion Collection.


BUZZIN' THE 'B'S:


"Aaron's Blood" (2017): James Martinez, Trevor Stovall, Farah White, Michael Chieffo. Single father Aaron fights to save his 12-year-old hemophiliac son after becoming infected with vampire blood. He enlists the help of a local vampire hunter and embarks on a frantic search to find the source of the infection to stop the transformation before it's too late. On DVD, Blu-ray Disc from Gravitas Ventures.



"Aftermath" (2017): Arnold Schwarzenegger, Scoot McNairy, Maggie Grace, Kevin Zegers, Martin Donovan. Schwarzenegger stars as a husband fearlessly seeking revenge on the air traffic controller responsible for his family's death. On DVD, Blu-ray from Lionsgate.



"All Nighter" (2017): J.K. Simmons, Analeigh Tipton, Shannon Woodward, Emile Hirsch, Kristen Schaal, Hunter Parrish. When a globetrotting, workaholic father trying to visit his daughter on a last-minute layover in Los Angeles discovers that she's disappeared, he forces her awkward, nervous ex-boyfriend to help him find her over the course of one increasingly crazy night. From Fox.



"The Assignment" (2016): Dir.: Walter Hill; Michelle Rodriguez, Tony Shalhoub, Anthony LaPaglia, Sigourney Weaver. Revenge thriller. Hit-man Frank Kitchen (Rodriguez) is given a lethal assignment, but after being double-crossed, he discovers he's not the man he thought he was -- he's been surgically altered and now has the body of a woman. Seeking vengeance, Frank heads for a showdown with the person who transformed him, Dr. Rachel Kay (Weaver), a brilliant surgeon with a chilling agenda of her own. On DVD, Blu-ray/DVD Combo from Lionsgate.



"Enter the Warriors Gate" (2015): Uriah Shelton, Dave Bautista, Sienna Guillory, Mark Chao, Ni Ni. After a mysterious chest opens a gateway through time, teen gamer Jack (Shelton) is transported to an ancient empire terrorized by a cruel barbarian king (former WWE Superstar Bautista), where he'll need all of his gaming skills as he battles to defeat the barbarian, protect a beautiful princess, and somehow find his way back home. On DVD, Blu-ray from Lionsgate.



"Juice 25th Anniversary Edition" (1992): Omar Epps, Tupac Shakur, Jermaine 'Huggy' Hopkins, Khalil Kain, Vincent Laresca, Samuel L. Jackson, Queen Latifah, Cindy Herron. A powerful morality tale steeped in 90s urban culture, "Juice" marked the feature directorial debut of Spike Lee's acclaimed cinematographer Ernest R. Dickerson and the first starring roles for Omar Epps and an electrifying Tupac Shakur. Twenty-five years later, the gritty and influential film continues to be celebrated for its realistic portrayal of Harlem life, the early New York hip-hop scene, and the fate of four friends in pursuit of the power and respect they call the Juice. From Paramount.



"Kill 'em All" (2017): Jean-Claude Van Damme, Daniel Bernhardt, María Conchita Alonso, Peter Stormare, Autumn Reeser, Kris Van Damme. After a massive shootout, a mysterious stranger (Van Damme) arrives at a local hospital on the brink of death. Soon after, a foreign gang brazenly comes to the hospital to hunt him down and his nurse, the sole surviving witness to the follow-up shootout, must face an FBI interrogation that unlocks a plot of international intrigue and revenge. On DVD, Blu-ray from Sony.



"The Last Word" (2017): Amanda Seyfried, Anne Heche, Adina Porter, Shirley MacLaine, Alanna Ubach, Tom Everett Scott, Thomas Sadoski. When Harriet Lauler (MacLaine), a once successful businesswoman in tight control of every aspect of her life, reflects upon her accomplishment, she's suddenly inspired to engage a young local writer, Anne Sherman (Seyfried), to pen her life's story. When the initial result doesn't meet Harriet's high expectations, she sets out to reshape the way she is remembered, with Anne dragged along as an unwilling accomplice. As the journey unfolds, the two women develop a unique bond which alters not only Harriet's legacy, but also Anne's future. On DVD, Blu-ray/DVD Combo from Universal.



"Manhattan Undying" (2016): Luke Grimes, Sarah Roemer. A vampire seeks out an artist to paint her a portrait so that she can see her image for the first time, and hires a hyper-realist artist who has squandered his life with drugs and excess until he learns that he has only weeks to live with advanced lung cancer. From Momentum Pictures.



"Operation Mekong" (2016 -- Hong Kong): Zhang Hanyu, Eddie Peng, Chen Baoguo, Sun Chun, Feng Wenjuan, Wu Xudong, Carl Ng. Inspired by a true story, acclaimed Hong Kong filmmaker Dante Lam ("Stool Pigeon," "Unbeatable") brings his "shoot first, ask questions later" cinematic approach to this violent crime thriller. A band of elite narcotics officers are sent by the Chinese government to uncover the truth behind the ambush of two Chinese commercial vessels traveling down the Mekong River. When it's discovered the drugs seized from the ships had been planted by a notorious drug cartel, a multi-country joint task force is assembled to stop the criminals. The road to justice is, however, paved with dangerous and deadly obstacles. On DVD, Blu-ray/DVD Combo from Well Go USA.



"Prisoner X" (2016): Michelle Nolden, Romano Orzari, Damon Runyan, Julian Richings. As the world rages in war and civil strife, CIA agent Carmen Reese (Nolden) arrives at a secret underground prison to interrogate a captured terrorist with links to recent attacks on American soil. But the prisoner (Orzari) is more than he appears -- he has arrived from the future with 98 other time travelers who are still at large and wreaking havoc across the globe. Now it's a race against the clock as Carmen and the prisoner engage in a battle of wills to see whose version of the future will triumph. From RLJ Entertainment.



"The Sense of an Ending" (2017): Jim Broadbent, Harriet Walter, Michelle Dockery, Emily Mortimer, Charlotte Rampling. Tony Webster (Broadbent) leads a reclusive and quiet existence until long-buried secrets from his past force him to face the flawed recollections of his younger self, the truth about his first love (Rampling), and the devastating consequences of decisions made a lifetime ago. Based on the acclaimed novel by Julian Barnes. From Lionsgate.



"Sky on Fire" (2016 -- Hong Kong): Daniel Wu, Zhang Ruoyun, Zhang Jingchu, Chang Hsiao Chuan, Amber Kuo. Legendary filmmaker Ringo Lam (City on Fire, Full Alert) returns to his Hong Kong roots with this explosive crime drama packed with high-speed car chases, dramatic plot twists and fiery gunfights. The chief security officer at a top-secret medical facility (Wu) finds himself caught in an explosive battle when a young thief and his accomplices steal a groundbreaking curative medicine derived from stem cell research, which can potentially cure cancer. After discovering the true origins of the medicine, the officer must decide whom he can trust to protect the cure from falling into the wrong hands and prevent an all-out war from bringing the city to its knees. On DVD, Blu-ray from Well Go USA.



"A United Kingdom" (2016): David Oyelowo, Rosamund Pike, Tom Felton, Jack Davenport, Laura Carmichael. David Oyelowo and Rosamund Pike star in this inspiring true story of the forbidden love between the king of Botswana and a white English woman in the 1940s. When they decided to marry just as apartheid was being introduced into South Africa, it caused an international uproar. But their passionate romance triumphed over every obstacle and changed the course of African history. On DVD, Blu-ray from Fox.



"Where the Buffalo Roam(Blu-Ray Debut)" (1980): Comedy legend Bill Murray is at his wildest as America's leading "Gonzo" journalist, Dr. Hunter S. Thompson, the legendary underground reporter whose passion for writing was second only to his love of weird chemicals, alcohol, violence and insanity. Along with his best friend Carl Lazlo, Esq. (Peter Boyle), Thompson takes us on a manic look back at the Sixties and Seventies as an eyewitness to everything from a free-for-all San Francisco drug trial to a one-on-one bathroom interview with then Presidential candidate Richard Nixon. This off-the-wall comedy also boasts a musical score by rock superstar Neil Young. From Shout! Factory Shout Select).
ON THE INDIE FRONT:
"Handsome Devil
" (2016), starring Andrew Scott, Fionn O'Shea, Nicholas Galitzine, Moe Dunford and Michael McElhatton is an Irish coming of-age comedy/drama that follows Ned, the bullied outsider, and Conor, the new boy and star athlete, who are forced to room together at their rugby-mad boarding school. The boys take an instant dislike to each other, and seem destined to remain enemies until an English teacher, Mr. Sherry, begins to drill into them the value of finding one's own voice. This lesson, however, isn't appreciated by everyone, particularly rugby coach Pascal, who has his own agenda and harbors some deep suspicions about the boys' teacher. From Breaking Glass Pictures.


FOREIGN:
"Land of Mine
" (2015 -- Denmark), starring Roland Møller, Louis Hofmann, Joel Basman and Mikkel Boe Følsgaard, was an Academy Award nominee for Best Foreign Language Film. Explores the relationship between a hardened Danish sergeant and the young German prisoners of war who are conscripted to defuse thousands of land mines from the Danish coast. As World War II comes to an end, a group of young German POWs are captured by the Danish army and forced to defuse and clear 2 million land mines from the Danish coast. With little or no training, the boys soon discover that the war is far from over. Inspired by true events, the film exposes the untold story about the young men who faced overwhelming odds in a post-war world. From Sony.


FOR THE FAMILY:

Welcome to the safari of learning as everyone's favorite furry monster and the rest of the gang set off on an adventure to discover all the different types of animals in "Sesame Street: Elmo Loves Animals" (2017). In the latest DVD from the preschool powerhouse, Elmo is back to continue his quest to learn more about the animal kingdom. With a little help from Elmo and Grover, preschoolers everywhere can learn about what it is like to live in the wild and get to meet the creatures and beasts on a safari. From Warner ...
"Heidi
" (2015 -- Germany), starring Anuk Steffen, Bruno Ganz, Peter Lohmeyer and Isabelle Ottmann, is the classic take retold -- based on one of the bestselling books (written by Johanna Spyri) of all time. Dove Foundation approved. Orphan girl Heidi spends the happiest days of her childhood together with her eccentric grandfather, cut off from the outside world in a simple cabin in the Swiss mountains. Together with her friend Peter, she tends to her grandfather's goats and enjoys freedom in the mountains to the fullest. But those carefree times come to an abrupt end when Heidi is taken to Frankfurt by her Aunt Dete to stay with the family of the wealthy Mr. Sesemann and be a playmate for his wheelchair-bound daughter Klara. Although the two girls soon become friends and Klara's grandmother awakens a passion for books in Heidi, Heidi's longing for her beloved mountains and her grandfather grows ever stronger. From Omnibus Entertainment.


SPECIAL INTEREST:

"Political Animals" (2017) celebrates the legendary civil rights victories of the first four openly gay elected California state politicians -- all women -- who took the
fight for equality from the streets and into the halls of government to create social justice and equality. Fierce and determined, these women had the courage to create lasting social change. An inspiring portrait of four defiant politicians -- Carole Migden, Sheila Kuehl, Jackie Goldberg, and Christine Kehoe -- who refused to let hatred and homophobia stop them from making history and achieving legal recognition for LGBT people throughout California and the United States. The film documents the tough struggles they endured together, and celebrates their pioneering success in the fight for Equality and the sweet victories the women created to pave the way for lasting and significant social change. From Gravitas Ventures.






FROM TV TO DVD:

"Becker: The Complete Series" (1998-2004) is a 17-disc set with all 129 episodes of the fan-favorite series, now available in a newly packaged complete series collection. The comedy follows Dr. John Becker (Ted Danson), a dedicated and talented physician who's extremely devoted to his Bronx medical practice. However, because Dr. Becker looks at the
world around him and sees a society gone mad, he has no qualms about saying anything that comes to mind -- anything. Becker often unleashes his views on his friends: Jake (Alex Desert), the blind proprietor of the local newsstand; Bob (Saverio Guerra), the annoying but somehow likable super of Becker's apartment building; Margaret (Hattie Winston), his head nurse; and Linda (Shawnee Smith), his slightly ditzy nurse's aide. He also has to deal with his neighbor -- and on-again, off-again love interest -- Chris (Nancy Travis). Even though he seems to be insulting them at every turn, the people in his life persist in trying to connect with him to find the nice guy they know is in there somewhere. From CBS/Paramount ... "Damien" (2016) features all 10 episodes of the series follow-up to the classic horror film "The Omen" that centers on the adult life of Damien Thorn, the mysterious child who has grown up seemingly unaware of the satanic forces around him. Haunted by his past, Damien must now come to terms with his true destiny -- that he is the Antichrist. From Fox ...
"Kingdom: Seasons One and Two" (2014-15) is a nine-disc set with all 30 episodes of the series that centers on a family of fighters set against the backdrop of their Mixed Martial Arts gym. Frank Grillo stars in this gritty drama as former pro fighter Alvey Kulina, who, along with his girlfriend, Lisa (Kiele Sanchez), runs a Mixed Martial Arts gym in Venice, California. Tensions mount when Alvey's estranged ex-wife, Christina (Joanna Going), stops being estranged. Meanwhile, Lisa's ex-fiancé, Ryan (Matt Lauria), returns from prison to resurrect his fighting career -- with Alvey as his trainer. And although Alvey and Christina's sons, Jay (Jonathan Tucker) and Nate (Nick Jonas), show promise as fighters, each contends with demons and secrets of his own. From Shout! Factory ... "Numb3rs: The Complete Series:" (2005-10). Thirty-one disc set with all six seasons. When cases defy ordinary solutions, dedicated FBI agent Don Eppes (Rob Morrow) turns to his younger sibling, Professor Charlie Eppes (David Krumholtz), a mathematical prodigy. As a seasoned
investigator, Don deals in hard facts and evidence whereas Charlie, a math professor at a California university, functions in a world of mathematical probability and equations. Their father, Alan (Judd Hirsch), is happy to see his sons working together even though he doesn't understand what Charlie does for a living. When Charlie has doubts about the collaboration, he turns to his physicist friend, Dr. Larry Fleinhardt (Peter MacNicol), as he understands that math is the language of human nature and can be used to solve some of life's biggest mysteries. Inspired by actual cases, the series depicts how the-confluence of police work and mathematics provides unexpected revelations and answers to the most perplexing criminal questions. From Paramount ... "Queen of the South" (2016) features all 13 episodes of the dramatic adaptation of Arturo Pérez-Reverte's bestselling novel "La Reina Del Sur" (aka "Queen of the South"), the story of Teresa Mendoza, who after her drug-dealing boyfriend is unexpectedly murdered in Mexico, is forced to go on the run and seek refuge in America. There, she teams with an unlikely
figure from her past to bring down the leader of the same drug trafficking ring that has her on the run. In the process, she learns the tools of the trade and strategically positions herself to become the leader of the cartel. From Fox ... "Van Helsing: Season One" (2016) includes all 13 episodes of the series set in the near future where vampires have risen and taken control. Vanessa Van Helsing (Kelly Overton) is humanity's last hope for survival, as her unique blood composition gives her the ability to turn vampires human. With this secret weapon, Vanessa becomes a prime target for the vampires. Four-disc DVD, three-disc Blu-ray from Universal ... " The Young Pope" (2017) is a three-disc set with all 10 episodes of the limited series that delves into the life of a newly elected pope (Jude Law) -- the youngest in history and first-ever American -- whose audacity, independence and arch-conservatism wreaks havoc within the Vatican. Co-stars Diane Keaton, Scott Shepherd, James Cromwell, Ludivine Sagnier, Silvio Orlando, Cécile De France. Directed and edited by Paolo Sorrentino, co-writer and director of "The Great Beauty" and winner of an Academy Award for the Best Foreign-Language Film in 2014. On DVD, Blu-ray Disc from HBO.

Check out other June 6-June 12 DVD/Blu-ray releases and reviews at OnVideo.