New on DVD and Blu-ray Week of May 23-May 29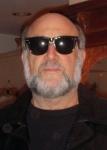 By Harley Lond - 05/23/17 at 04:38 PM CT
FROM THE BIG SCREEN:
"Get Out" is a sophisticated, culturally-aware horror thriller that takes race relations to a new level. Director Jordan Peele (half of "Key and Peele") takes a normal, white upper-class family and turns them into monsters in the most unexpected way. Now that Chris (Daniel Kaluuya) and his girlfriend, Rose (Allison Williams), have reached the meet-the-parents milestone of dating, she invites him for a weekend getaway in the country with parents
Missy (Catherine Keener) and Dean (Bradley Whitford). At first, Chris reads the family's overly accommodating behavior as nervous attempts to deal with their daughter's interracial relationship, but as the weekend progresses, a series of increasingly disturbing discoveries lead him to a truth that he could have never imagined. Without spoiling any of the amazing revelations of the film, suffice it to say that "Get Out
" (which doubles as the "Get Out" of slang for astonishment and the "Get Out" command to head for safety) is kinda like "Invasion of the Body Snatchers" meets "White Zombie" (1932). Just remember that the monsters are us. Extras include an alternate ending with commentary by writer-director Peele, deleted scenes with commentary by Peele, "Unveiling the Horror of Get Out" behind-the-scenes featurette, more. From Universal.

Also due this week: In "The Great Wall
," European mercenaries searching for black powder become embroiled in the defense of the Great Wall of China against a horde of monstrous creatures. This is the first English-language production for Chang Yimou ("Hero," "House of Flying Daggers") -- it's the largest film ever shot entirely in China -- but it lacks the excitement, fluidity and virtuosity that his other films have on display. Stars Matt Damon, Jing Tian, Pedro Pascal, Willem Dafoe and Andy Lau. Extras include deleted and extended scenes and half a dozen featurettes. From Universal ... and Logan
, the monstrous Wolverine franchise box office hit set in the near future where a weary Logan (Hugh Jackman) cares for an ailing Professor X (Patrick Stewart) in a hideout on the Mexican border. But Logan's attempts to hide from the world and his legacy are upended when a young mutant (Dafne Keen) arrives, being pursued by dark forces. Unfortunately, our copy of the film didn't arrive in time for a qualitative review, but suffice to say that if you're a Marvel fan, you'll dig this' Rotten Tomatoes gave it a 92%. The 4K Ultra HD and Blu-ray extras include "Logan Noir," a black and white version of the film that gives the story an all-new look; audio commentary by director James Mangold; deleted scenes; and a "Making Logan" behind-the-scenes documentary. From Fox.


THIS WEEK'S HIGHLIGHTS:

The films of Jacques Rivette (1928-2016) -- unarguably the grand master of the French New Wave Cinema -- have long been the Holy Grail of cinema. Most of his 28 films have had little or no distribution on the big screen -- and have appeared sporadically on DVD. And not because of their quality -- his films are brilliant if not genius -- but, like so many works of art, they are at times difficult to fathom. His first feature, "Paris Belongs to Us" (1961), began production as the first New Wave feature in 1958 but, because of financing difficulties, was not released until 1961 (previously, François Truffaut, Jean-Luc Godard, Claude Chabrol, Eric Rohmer all worked with Rivette on his early short films).
The cinematic themes that he would deal with for the rest of his career -- the theatricality of film, the thin line between dream and reality, the prominence of the actor and improvisation, the importance of magic and imagination, and the stand of the individual against the institutional conspiracies that want to control us -- all came forth in his early films and were refined in his subsequent productions. Last year Carlotta Films released a DVD/Blu-ray box set of Rivette's magnum opus, the nearly 13-hour "Out 1: Noli me tangere" (1970), a gigantic canvas on which he made a major break from the confines of narative film structure. Now, Arrow Academy has done a great service for cinema history by releasing the "The Jacques Rivette Collection
Limited Edition," a six disc DVD/Blu-ray combo set with three of Rivette's late-1970s outings. In 1975, Rivette reunited with "Out" 1 producer Stéphane Tchal Gadjieff with the idea of a four-film cycle. He would create a quartet of interconnected films, each in a different genre. One was to be a love story, another a Western, and there was to be a fantastical thriller and a musical comedy starring Anna Karina and Jean Marais too. Ill health intervened, and only two of the films were completed. "Duelle (une quarantine)" (1976) sees Rivette in fantasy territory, cross-pollinating Val Lewton, Jean Cocteau and film noir as the Queen of the Sun (Bulle Ogier) and the Queen of the Night (Juliet Berto) search for a magical diamond in the present day. Its parallel film, "Noroît (une vengeance)" (1976), is a pirate tale -- and a loose adaptation of "The Revenger's Tragedy" -- starring Geraldine Chaplin ("Nashville"). A third film began production -- "Marie et Julien" starring Albert Finney and Leslie Caron -- but Rivette succumbed to nervous exhaustion and shooting was abandoned. When he did return to filmmaking, Rivette borrowed some of the elements of "Duelle" and "Noroît" and came up with" Merry-Go-Round" (1981). Joe Dallesandro ("Trash," "Flesh for Frankenstein") and Maria Schneider ("Last Tango in Paris," "The Passenger") are summoned to Paris, which leads to one of the most surreal and mysterious tales in a career that was dominated by surrealism and mystery. Now if someone would just release a DVD/Blu-ray version of Rivette's most accessible and populkar film, the playful, mysterious and shape-shifting 1974 "Céline et Julie vont en bateau: Phantom Ladies Over Paris" ("Celine and Julie Go Boating") -- along with the "Godfather," "Citizen Kane," "El Topo" and "The Searchers," for me one of the greatest films of all time -- cineastes would be in seventh heaven. Extras on the "Jacques Rivette Collection" include "Scenes from a Parallel Life: Jacques Rivette Remembers," an archive interview with the director, in which he discusses "Duelle (une quarantaine)," "Noroît (une vengeance)" and "Merry-Go-Round"; "Remembering Duelle": Bulle Ogier and Hermine Karagheuz recollect their work on the 1976 feature; interview with critic Jonathan Rosenbaum, who reported from the sets of both "Duelle" and "Noroît"; and an exclusive perfect-bound book containing superb writing on the films by Mary M. Wiles, Brad Stevens and Nick Pinkerton plus a reprint of four on-set reports from "Duelle" and "Noroît." Distributed by MVD Entertainment.

With the Palme d'Or-winning drama "Dheepan
" (2015), which deftly combines seemingly disparate genres, French filmmaker Jacques Audiard cemented his status as one of the titans of contemporary world cinema. In an arresting performance, the nonprofessional
actor Antonythasan Jesuthasan (himself a former child soldier) stars as a Tamil fighter who, along with a woman and child posing as his wife and daughter, flees war-torn Sri Lanka only to land in a Paris suburb riddled with drugs. As the makeshift family embarks on a new life, Dheepan settles into an intimate social-realist mode, before tightening, gradually and organically, into a dynamic turf-war thriller, as well as an unsettling study of the psychological aftereffects of combat. Searing and sensitive, Audiard's film is a unique depiction of the refugee experience as a continuous crisis of identity. On DVD and Blu-ray from a high-definition digital master, with 5.1 surround DTS-HD Master Audio soundtrack on the Blu-ray. From The Criterion Collection ... "Cops vs Thugs
" (1975), Considered by many to be director Kinji Fukasaku's greatest single-film achievement in the yakuza genre, was made at the height of popularity of Toei Studios' jitsuroku boom: realistic, modern crime movies based on true stories taken from
contemporary headlines. Returning to the screen after completing their "Battles Without Honor and Humanity" series together, Fukasaku joined forces once again with screenwriter Kazuo Kasahara, composer Toshiaki Tsushima and star Bunta Sugawara to create one of the crowning achievements of his career, and a hard-boiled classic which is still ranked as one of the best Japanese films of the 1970s. It's 1963 in the southern Japanese city of Kurashima, and tough-as-nails detective Kuno (Sugawara) oversees a detente between the warring Kawade and Ohara gangs. Best friends with Ohara lieutenant Hirotani (Hiroki Matsukata), he understands that there are no clear lines in the underworld, and that everything is colored a different shade of gray. But when random violence interrupts the peace and an ambitious, by-the-books lieutenant (Tatsuo Umemiya) comes to town, Kuno's fragile alliance begins to crumble. Greedy bosses and politicians alike seize the opportunity to wipe out their enemies, and Kuno faces the painful choice of pledging allegiance to his badge and keeping a promise to his brother. Echoing the great crime films of Sidney Lumet and Jean-Pierre Melville, in Fukasaku's world, there's no honor among thieves or lawmen alike, and the only thing that matters is personal honor and duty among friends. In a Blu-ray/DVD Combo with a high definition digital transfer and original uncompressed mono audio. From Arrow Video/MVD Entertainment.


BUZZIN' THE 'B'S:

Shinichi "Sonny" Chiba is a martial arts "manimal" in the ultra-70's, 100% bizarre mixture of horror, action and sci-fi that is "Wolf Guy
" (1975 - Japan), one of the rarest and most sought-after cult films produced by Japan's Toei Studio. Based on a manga by Kazumasa Hirai (creator of "8 Man"), and never before released outside of Japan, it's a genre film classic waiting to be discovered and a completely unclassifiable trip into phantasmagoric funk. Chiba stars as Akira Inugami, the only survivor of a clan of
ancient werewolves who relies on his supernatural powers to solve mysterious crimes. After a series of bloody killings perpetrated by an unseen force, Inugami uncovers a conspiracy involving a murdered cabaret singer, corrupt politicians, and a plot by the J-CIA to harvest his blood in order to steal his lycanthropic powers. At the same time, Inugami also discovers the truth behind his family heritage, and that he may not be the last of his kind. Directed by B-movie genius Kazuhiko Yamaguchi ("Sister Streetfighter," "Wandering Ginza Butterfly," "Karate Bear Fighter"), "Wolf Guy" truly is one-of-a-kind, with Chiba in full effect as the part-man, part-wolf, all-karate action hero. Violence, action, nudity, real surgical footage, and a psychedelic musical score all work together to create an unforgettable trip to the heights of Japanese cinematic weirdness. In a Blu-ray/DVD Combo in a high Definition digital transfer with original uncompressed mono audio. From Arrow Video/MVD Entertainment ... In the inspiring tale "American Wrestler: The Wizard
(2016), starring Jon Voight, William Fichtner, Ali Afshar and George Kosturos, 17-year-old Ali Jahani comes to live with his cynical uncle in a California town. Because Ali is different, he's met by a very unwelcoming community, and faces a mountain of
adversity everywhere he turns. Spurned by everybody and determined to fit in, Ali signs up for his high school's losing wrestling team. With the hope of changing the way people perceive him, Ali must meet a number of challenges, not the least of which is to become a hero. Bbased on true events. From Warner ... In "The High Schooler's Guide to College Parties
" (2015), starring Nate Rubin, Kris Kiley, Brina Palencia, Rebekah Kennedy and Juan Felipe Barrientos, high schooler Shaquille has grown up below the radar and believes that his ticket to a better life lies in throwing a college party -- he wants to raise himself up from "loser" status so he can get into a good college and fraternity. But all hell breaks loose as Shaq tries to fix the party -- and his future. From FilmRise/MVD Visual ... "XX
" (2017) is a new all-female helmed horror anthology featuring four dark tales written and directed by fiercely talented women: Annie Clark ("St. Vincent") rocks her directorial debut with "The Birthday Party"; Karyn Kusama ("The Invitation," "Girl Fight") exorcises "Her Only Living Son"; Roxanne Benjamin ("Southbound" screams "Don't Fall"; and Jovanka Vuckovic ("The Captured Bird") dares to open "The Box." Award-winning animator Sofia Carrillo ("La Casa Triste") wraps together four suspenseful stories of terror featuring a cast including Natalie Brown, Melanie Lynskey, Breeda Wool and Christina Kirk. On DVD, Blu-ray Disc from Magnolia Home Entertainment/Magnet Label ...
"Vixen: The Movie
" (2017) is an animated feature that combines the first two seasons of the CW Seed digital series into a single uniform story. Originally from Africa, Mari McCabe grew up an orphan after her parents were killed by local greed, corruption and wanton violence. But Mari refuses to succumb to the terrors surrounding her. Inheriting her family's Tantu Totem, Mari can access the powers of animals – anything from the strength of a gorilla to the speed of a cheetah. As Vixen, she fights valiantly to protect the world from threats like those that claimed her family.On DVD, Blu-ray Disc from Warner ... In "Illicit
" (2017), starring David Ramsey, Vivica A. Fox, McKinley Freeman and Dean Cain, a well-liked parole officer and a beautiful former model enjoy a successful marriage until she gets the itch to go back to work. As the wife forms an "unlikely friendship" with an emerging photographer, the husband is dealing with a parolee who proves to be more than he bargained for. From Breaking Glass Pictures ... In "Voodoo Black Exorcist
" (1974 - Spain), starring Aldo Sambrell, Fernando Sanchez and Eva León, the mummy of a Caribbean voodoo priest stalks the passengers of a South Seas ocean liner in a sexy, quirky, '70s Euro horror-thriller from director Manuel Caño. In a new 2K scan from a rare 35mm archival print. On DVD, Blu-ray Disc from The Film Detective.


FOREIGN:
"On the Road, Somewhere
(Algun Lugar)" (2015 -- Dominican Republic) follows three high-school best friends, Oliver (Arnold Martínez), Moises (Javier Grullón), and Hemingway (Victor Alfonso), on a summer road-trip through the Dominican Republic -- their last together before college. Along the way, the car breaks down frequently, leaving the three boys stranded with nearly every character under the Dominican sun: a Haitian hitchhiker, a famous photographer and an intriguing artist. And when these strangers trigger a series of adventures unexpectedly changing their travel plans, their celebratory journey may well become a final farewell. From IndiePix Films.


FOR THE FAMILY:

"Welcome to the Loud House: Season 1, Volume 1" (2016) is a two-disc set that contains the first 13 episodes of the first season of the Nickelodeon series that introduces Lincoln Loud, an 11-year old boy who is the middle child of 10 sisters. The series follows Lincoln and his sisters for an inside look at what it takes to survive growing up in a huge family. Lincoln remains the man with the plan to stay one step ahead of the chaos, but whether or not it works is where the adventures begin. Inspired by creator and executive producer Chris Savino's ("Rocko's Modern Life," "The Powerpuff Girls") life growing up in a family of 10 kids. From Paramount ...
In "Rock Dog
" (2016), when a radio falls from the sky into the hands of a wide-eyed Tibetan Mastiff, he leaves home to fulfill his dream of becoming a musician, setting into motion a series of completely unexpected events. With the voices of J.K. Simmons, Luke Wilson, Eddie Izzard, Lewis Black and Kenan Thompson. On DVD, Blu-ray Disc from Lionsgate ... When duty calls again hero dog Max returns to action in "Max 2: White House Hero
" (2017), starring Zane Austin, Francesca Capaldi, Carrie Genzel and Lochlyn Munro. His new assignment brings Max to Washington, D.C. to serve on the U.S. president's Secret Service detail. When a foreign leader arrives with his precocious daughter Alex, tensions arise between both countries. First Son TJ, along with Max and Alex, uncover a dangerous plot that puts both kids and both nations in jeopardy. On DVD, Blu-ray/DVD Combo from Warner ...
Nominated for an Academy Award for Best Animated Feature, "My Life as a Zucchini
" (2016 -- French) is a delightful and touching tale about the uplifting power of friendship in the face of adversity. After losing his mother, a young boy is sent to a foster home with other orphans his age where he begins to learn the meaning of trust and true love. Though he struggles to find his place at first, with the help of his new friends, Zucchini learns to trust and love again as he searches for a new family of his own. With a band of unforgettable characters, "My Life as a Zucchini" stands as a testament to the resilience of the human heart. On DVD, Blu-ray/DVD Combo from Universal ... Class is back in session at Super Hero High in "DC Super Hero Girls: Intergalactic Games" (2017), the second feature in the new, animated universe celebrating young girls. Wonder Woman, Supergirl, Batgirl, Poison Ivy, Harley Quinn, Bumblebee and Katana square off against Korugar Academy in the Intergalactic Games, but trouble is in the air as Lena Luthor takes advantage of the gathering of the Supers to enact her villainous plan. It's up to the DC Super Hero Girls to fight the forces of evil and protect their
school. From Warner.


SPECIAL INTEREST:

Adored by many fans and audiences, Heath Ledger was one of Hollywood's most gifted young actors. Starring in break-out hits like "Brokeback Mountain" and "The Dark Knight," Ledger quickly rose to fame before his tragic and unexpected death at the age of 28. The documentary "I Am Heath Ledger
" (2017) recounts his remarkable acting career, from his early days performing in Australia to his rapid rise in the Hollywood spotlight. The documentary also showcases footage captured through the lens of Ledger's own camera, offering a unique look into his personal life. In addition to never before seen footage,
"I Am Heath Ledger" features a wide range of interviews, from close friends and family members to industry colleagues including directors Ang Lee and Catherine Hardwicke; actors Naomi Watts, Ben Mendelsohn, Djimon Hounsou, and Emile Hirsch; musicians Ben Harper, Justin Vernon (Bon Iver), N'fa, and Grace Woodroofe; and the Ledger family. On DVD, Blu-ray Disc from Virgil Films ... "Shaquille O'Neal Presents All-Star Comedy Jam: Live from Sin City" (2017) is hosted by stand-up entertainer Lavell Crawford; the live recording presents some of the hottest comedians around, including K-Dubb, Cocoa Brown, Donnell Rawlings and Earthquake. From Codeblack Films/Lionsgate ... There's three important documentaries this week from First Run Features: "Unlocking the Cage
" (2016) by Chris Hegedus and DA Pennebaker follows animal rights lawyer Steven Wise as he tries to break down the legal wall that separates animals from humans. Arguing that cognitively complex animals such as chimpanzees, whales, dolphins and elephants deserve to be treated as sentient, self-aware and autonomous beings, Steve and his legal team are making history by fighting to transform a chimpanzee from a "thing" with no
rights to a "person" with limited legal protections. This riveting film captures a monumental shift in our culture as the public and judicial system show increasing receptiveness to Steve's impassioned arguments ... Independent journalists like Amy Goodman, Glenn Greenwald, Jeremy Scahill, and Matt Taibbi are changing the face of journalism, providing investigative, adversarial alternatives to mainstream, corporate news outlets. "All Governments Lie
" (2016) follows them as they expose government and corporate deception -- just as the ground-breaking independent journalist I.F. Stone did decades ago ... In the "The Future of Work and Death
" (2016), worldwide experts in the fields of futurology, anthropology, neuroscience and philosophy consider the impact of technological advances on the two certainties of human life: work and death. Charting human developments from early man, past the Industrial Revolution, to the digital age and beyond, this documentary looks at the astonishing exponential rate at which mankind creates technologies to ease the process of living. As we embark on the next phase of our "advancement," with automation and artificial intelligence driving the transformation from man to machine, the film gives a shockingly realistic look into the future of human life.


FROM TV TO DVD:

"Outsiders: Season Two<" (2017) is a four-disc set with 13 episodes. A struggle for power and control continues in the rugged hills of Appalachia as the battle between the clan and the town escalates with the Farrells becoming more isolated than ever before. The uneasy truce that had previously existed between the townspeople and the family tribe came to an abrupt end when Big Coal headed up the mountain and the standoff continues to have repercussions. Also available today is "Outsiders: Seasons One and Two" (2016-17), an eight-disc set with all 26 episodes. From Sony.

Check out other May 23-May 29 DVD/Blu-ray releases and reviews at OnVideo.