New on DVD and Blu-ray Week of March 28-April 3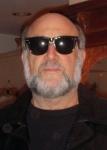 By Harley Lond - 03/28/17 at 05:02 PM CT
FROM THE BIG SCREEN:
Though "Fantastic Beasts and Where to Find Them" takes us to a new era of J.K. Rowling's Wizarding World, decades before Harry Potter and half a world away, inspired by the Hogwarts textbook "Fantastic Beasts and Where to Find Them," written by her character, Newt Scamander, this fantasy action adventure is no Harry Potter retread. Rowling and director David Yates regales us with new characters and new creatures that keep us thoroughly entertained and bedazzled for two hours. It's 1926 and Newt (Eddie
Redmayne) has just completed a global excursion to find and document an extraordinary array of magical creatures. Arriving in New York for a brief stopover, he might have come and gone without incident ... were it not for a No-Maj (American for Muggle) named Jacob, a misplaced magical case, and the escape of some of Newt's fantastic beasts, which could spell trouble for both the wizarding and No-Maj worlds. The second outing in the five-film franchise is slated for 2018. Co-stars Katherine Waterston, Dan Fogler, Alison Sudol, Ezra Miller, Samantha Morton, Jon Voight, Carmen Ejogo and Colin Farrell. The enticing extras for Fantastic Beasts and Where to Find Them
include "Before Harry Potter: A New Era of Magic Begins!" behind-the-scenes featurette, five character featurettes, seven creatures featurettes, six design featurettes and 11 deleted scenes. From Warner.

Annette Bening turns in a top-notch performance in "20th Century Women
," a "small" film with big ideas, strong acting and clear-eyed direction. Set during the summer of 1979, a Santa Barbara single mom and boardinghouse landlord (Bening) decides the best way she can parent her teenage son (Lucas Jade Zumann) is to enlist her young tenants -- a quirky punk photographer (Greta Gerwig), a mellow handyman (Billy Crudup) and her son's shrewd best friend (Elle Fanning) -- to serve as role models in a changing world. Writer-director Mike Mills ("Beginners") takes personal nuances and universalizes them as his characters move though the travails and joys of day-to-day life, rising above the craziness of the late 1970s post-feminism and punk-rock worlds. Extras include commentary by Mills and a pair of behind-the-scenes featurettes. From Lionsgate.

Also due this week: "Patriots Day
," a by-the-book thriller about the hunt for the 2013 Boston Marathon bombers, starring Mark Wahlberg, Michelle Monaghan, J.K. Simmons, Kevin Bacon, John Goodman and Melissa Benoist. From Lionsgate ... "Silence
," Martin Scorsese's latest religious outing, about two Christian missionaries (Adam Driver and Andrew Garfield) who travel to Japan in search of their missing mentor (Liam Neeson) at a time when Christianity was outlawed. From Paramount ... "A Monster Calls
," based on the award-winning children's fantasy novel, in which 12-year-old Conor (Lewis MacDougall) attempts to deal with his mother's (Felicity Jones) illness and the bullying of his classmates by escaping into a fantastical world of monsters and fairy tales that explore courage, loss, and faith. From Universal ... and "Why Him?
" a depressing not-comedy about an overprotective but loving dad (Bryan Cranston) who meets -- and hates -- his daughter's well-meaning but socially awkward fiance (James Franco). A retread of so many comic skits gone wrong that it's clear this outing was a check-casher for all involved. From Fox.


THIS WEEK'S BEST BETS

Two Italian classics come to the fore this week: one an homage to the images that flicker across the big screen, the other an homage to the images that flicker in our mind; one is classical, the other post-modern. Both are must-haves.

"Cinema Paradiso
," Giuseppe Tornatore's loving homage to the cinema, tells the story of Salvatore, a successful film director, returning home for the funeral of Alfredo, his old friend who was the projectionist at the local cinema throughout his
childhood. Soon memories of his first love affair with the beautiful Elena and all the highs and lows that shaped his life come flooding back, as Salvatore reconnects with the community he left 30 years earlier. It's a celebration of youth, friendship, and the everlasting magic of the movies. A winner of awards around the world, including the Oscar for Best Foreign-Language Film, five BAFTA Awards including Best Actor, Original Screenplay and Score, the Grand Prize of the Jury at the Cannes Film Festival and many more. Presented in both the original award-winning cut and the expanded Director's Cut incorporating more of Salvatore's backstory, newly restored from original negative materials. On Blu-ray, DVD. Uncompressed original stereo 2.0 Audio and 5.1 DTS-HD Master Audio options. From Arrow Academy/MVD Entertainment.

In 1966, Michelangelo Antonioni transplanted his existentialist ennui to the streets of swinging London for this international sensation, the Italian filmmaker's English-language debut. A countercultural masterpiece about the act of seeing and the art of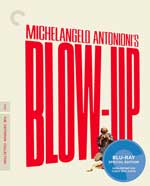 image making, "Blow-Up
" --adapted from Argentinian writer Julio Cortázar's short story -- takes the form of a psychological mystery, starring David Hemmings as a fashion photographer who unknowingly captures a death on film after following two lovers in a park. Antonioni's meticulous aesthetic control and intoxicating color palette breathe life into every frame, and the jazzy sounds of Herbie Hancock, a beautifully evasive performance by Vanessa Redgrave, and a cameo by the Yardbirds make the film a transporting time capsule from a bygone era. "Blow-Up" is a seductive immersion into creative passion, and a brilliant film by one of cinema's greatest artists. On DVD, Blu-ray Disc with a new, restored 4K digital transfer, with uncompressed monaural soundtrack on the Blu-ray. From The Criterion Collection.


BUZZIN' THE 'B'S:

Inspired by the paranoid nail-biters of the '70s and set against the foggy skies and twisty streets of San Francisco, "Americana
" (2016), starring David Call, Jack Davenport, Kelli Garner, Peter Coyote and Frank Mosley, is a tense thriller about an
alcoholic film editor who puts together the pieces of his movie star sister's murder. Two years after alcoholism and depression drove Avery Wells (Call) from his home and career, the San Francisco film editor finds himself back in the city, sobered up and coerced into finishing a cut of a new film - "Americana." Avery relents and takes the job due to his connection to the film's star -- his sister Kate (Garner). Like Avery, the cut is a mess, but the talented editor can salvage it, all while staying clean and reconnecting with his family. Soon, though, he starts receiving menacing calls from a stranger threatening to reveal his darkest secrets -- threats impossible to ignore when his sister is murdered. Was her death related to the new film? Or was she killed because of mistakes Avery made in the past? From Candy Factory Films ... In the Wishmaster series, an evil djinn grants three wishes to the person who releases him, fulfilling a prophecy that will unleash his fellow djinn upon the earth. "The Wishmaster Collection
" makes its Blu-ray debut in a three-disc limited-edition set includes all four films, restored and remastered: "Wishmaster," 1997; "Wishmaster 2: Evil Never Dies," 1999; "Wishmaster 3: Beyond the Gates of Hell" (2001); "Wishmaster: The Prophecy Fulfilled," 2002. From Vestron Video Collector's Series/Lionsgate ... When little Lucas goes missing from his bedroom in the middle of the night in "Child Eater
" (2016), starring Colin Critchley, Cait Bliss and Jason Martin, his babysitter Helen ventures out into the deep, dark woods armed only with a
flashlight. But these are no ordinary woods. They were once the home of Robert Bowery, a serial killer who years ago came for children's eyes in order to keep himself from going blind. But Robert Bowery was stopped and killed ... From MVD Entertainment ... Family loyalty is tested in "Arsenal
" (2016), a thriller about a successful businessman (Adrian Grenier) willing to do anything for his deadbeat brother (Johnathon Schaech) -- including tracking down the vicious mobster (Nicolas Cage) holding him hostage. Co-stars Lydia Hull and John Cusack. On DVD, Blu-ray Disc from Lionsgate ... Natalie Portman directs and stars in "A Tale of Love and Darkness
" (2016), the story of Fania, a young wife and mother in war-torn Jerusalem, during the early years of the State of Israel. Stifled in her relationship and weary from the tedium of her new life, Fania creates fantastical stories for Amos, her 10-year-old son, amazing him with tales of adventure and beauty -- stories that would influence the boy to become a writer himself. Based on the international best-selling memoir by Amos Oz, "A Tale of Love and Darkness." From Universal.


FOR THE FAMILY:

"Monster High: Electrified" (2017) is the latest animated adventure of the Monster High ghouls. When Clawdeen dreams of opening a salon made for monsters and normies, Frankie has the perfect place -- an abandoned power station outside town. But
the idea sparks negative voltage when Moanica plots to ruin the whole thing and replace the celebration with something a little more ... shocking. Luckily the ghouls have a secret weapon on their side, Twyla, the daughter of the Boogey Man, and the perfect ghoul to unearth any mystery. Along with her ghoulfriends, they must thwart Moanica's plan, charge up their outfits, save the normie town from darkness ... and open the most voltageous salon ever. On DVD, Blu-ray/DVD Combo from Universal ... "The Swan Princess: Royally Undercover" (2017), the newest feature-length film in the animated Swan Princess franchise, follows young Princess Alise and her friends as they embark on a new adventure where they solve a royal mystery using their detective skills and spy gadgets. From Sony.

Check out other March 28-April 3 DVD/Blu-ray releases and reviews at OnVideo.