New on DVD and Blu-ray Week of December 27-January 2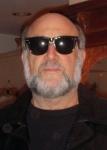 By Harley Lond - 12/27/16 at 02:00 AM CT
FROM THE BIG SCREEN:
The NSA's illegal surveillance techniques are leaked to the public by one of the agency's employees, Edward Snowden, in the form of thousands of classified documents distributed to the press. A fascinating look inside the brilliant mind of whistleblower Snowden and the unveiling of the U.S. government's top secrets. The pulse-pounding thriller reveals the astonishing untold personal story of Snowden
(Joseph Gordon-Levitt), the controversial figure who exposed shocking illegal surveillance activities by the NSA and became one of the most wanted men in the world. A hero to some and a traitor to others, this is the riveting story of what led him to that fateful decision. Directed by Oliver Stone and starring Joseph Gordon-Levitt, Shailene Woodley, Zachary Quinto, Tom Wilkinson, Melissa Leo and Scott Eastwood. Extras for Snowden
include deleted scenes and a behind-the-scenes featurette. From Universal.


BUZZIN' THE 'B'S:
"American Honey
" (2015) is a portrait of youth on the American fringe, told through the eyes of a vivacious teenage rebel who joins a group of fellow misfits hustling their way across the country on a traveling magazine sales crew. It's a whirlwind of hard partying, law bending and young love as she criss-crosses the Midwest seeking the American Dream. Stars Sasha Lane, Riley Keough and Shia LaBeouf. On DVD,
Blu-ray Disc from Lionsgate ... In "The Dressmaker
" (2015 -- Australia), starring Kate Winslet, Judy Davis, Liam Hemsworth, Hugo Weaving, Caroline Goodall and Sarah Snook, a famous dressmaker (Winslet), accused of murder when she was a child, returns to her small Australian town to seek revenge on the locals who did her wrong. She transforms the town's women with her exquisite creations and, armed with only her sewing machine and haute couture style, she shows she is a force to be reckoned with and that revenge never goes out of style. On DVD, Blu-ray Disc from Broad Green Pictures ... In "Dog Eat Dog
" (2016), directed by Paul Schrader and starring Nicolas Cage, Willem Dafoe and Christopher Matthew Cook, ex-cons Troy (Cage), Mad Dog (Dafoe) and Diesel (Cook) are hired by an eccentric mob boss to kidnap a baby for a large ransom.
When the abduction goes awry, the trio find themselves on the run from the mob and the cops. Vowing to stay out of prison at all costs, getting away with the crime is literally a matter of life and death. On DVD, Blu-ray Disc from RLJ Entertainment ... "In a Valley of Violence
" (2016), starring Ethan Hawke, Taissa Farmiga, James Ransone, Karen Gillan and John Travolta, Hawke stars as Paul, a lone drifter who wanders into the forgotten town of Denton, Texas -- dubbed by locals as the "valley of violence." There, he picks a fight with the wrong man, Gilly (Ransone), the troublemaking son of the townís unforgiving Marshal (Travolta). As tensions arise between Paul and Gilly, an inevitable act of violence starts a disastrous chain reaction that quickly drags the whole town into the bloody crosshairs of revenge. Only the world-weary Marshal struggles to stop the violent hysteria, but after a gruesome discovery about Paulís past ... thereís no stopping the escalation. On DVD, Blu-ray Disc from Universal ... In
"When the Bough Breaks
" (2016), starring Morris Chestnut, Regina Hall, Jaz Sinclair, Theo Rossi and Romany Malco, John and Laura Taylor (Chestnut, Hall) are a young, professional couple who desperately want a baby. After exhausting all other options, they finally hire Anna (Sinclair), the perfect woman to be their surrogate -- but as her pregnancy progresses, so too does her psychotic and dangerous fixation on John. The couple becomes caught up in Annaís deadly game and must fight to regain control of their future before itís too late. On DVD, Blu-ray Disc from Sony ... In "Coming Through the Rye
" (2015), starring Chris Cooper, Alex Wolff and Stefania Owen, a young man sets off to find J.D. Salinger and confronts love, sex and loss in this coming-of-age drama. Sixteen-year-old Jamie Schwartz is not the most popular kid at his all boys' boarding school. Disconnected from students and teachers, he
believes he is destined to play Holden Caulfield, the main character from "The Catcher in the Rye" and has adapted the book as a play. After a series of increasingly hostile altercations with the boys at school, Jamie runs away to search for J.D. Salinger. On his way he picks up Deedee Gorlin, a quirky townie, and their odyssey to find Salinger becomes a journey of sexual awakening, the discovery of love and of the meaning of one's life. From Paramount ... In "Road to the Well
" (2016), starring Laurence Fuller, Micha Parker, Marshall R. Teague and Rosalie McIntire, a drifter pays a visit to an old friend whose mundane life is upended after the two become involved in the seemingly random murder of a lady of the night. The pair then embark on a strange and cerebral journey up to the Northern California Sierras in order to bury the body -- meeting old friends, lost loves, backwoods pimps, and a suspicious ex-military chaplain, all while trying to discover how exactly the victim came to be killed. From Candy Factory Films.


ON THE INDIE FRONT:
"Stevie D
" (2016), starring Torrey DeVitto, Kevin Chapman, Chris Cordone, John Aprea, Spencer Garrett and Hal Linden, is a humorous crime drama about a Los Angeles construction magnate whose only son has accidentally killed a connected man. A sinister plan is hatched that sends the son into hiding while an unsuccessful actor is hired to fill his shoes and unknowingly take the hit. From Candy Factory Films.


FOREIGN:
"A Man Called Ove
" (2015 -- Sweden), based on Swedish author Fredrik Backmanís international best-selling novel, centers on Ove, the quintessential angry old man next door. An isolated retiree with strict principles and a short fuse, who spends his days enforcing block association rules that only he cares about, and visiting his wifeís grave, the world-weary Ove has given up on life. Enter a boisterous young family next door who accidentally flatten Oveís mailbox while moving in and earning his special brand of ire. From this inauspicious beginning, an unlikely friendship forms, and all come to understand Oveís past happiness and heartbreaks. What emerges is a heartwarming tale of unreliable first impressions and the gentle reminder that life is sweeter when it's shared. Swedenís official entry for the best foreign language film at the 89th Academy Awards. On DVD, Blu-ray Disc from Music Box Films.


FROM TV TO DVD:

"Close to the Enemy" (2016), starring Jim Sturgess, Alfie Allen, Alfred Molina, Angela Bassett, Freddie Highmore, August Diehl, Lindsay Duncan and Charlotte Riley, is a three-disc set with all seven episodes of the Acorn TV/BBC One new post-WWII drama series. In the immediate aftermath of WWII, intelligence officer Callum Ferguson (Sturgess) must complete his last task for the British army: convince captured German scientist Dieter
Koehler (Diehl) to develop a jet engine for the British government. As Callum tries to woo Dieter to his cause, he also contends with his younger brotherís (Highmore) psychological trauma from the war -- and fights his attraction to his best friendís wife (Riley). But while Callum and Dieter develop an unlikely friendship, disturbing secrets emerge that challenge each manís loyalties at the dawn of the Cold War. On DVD, Blu-ray Disc from Acorn Media ... "Jericho of Scotland Yard" (2005) is a two-disc set with four episodes of the series set in a fascinating period of Britainís social history, when London saw an explosion of color, glamour, and shifting attitudes after the Second World War. Amid the turmoil of changing times in 1950s London, famous Scotland Yard detective Chief Inspector Michael Jericho (Robert
Lindsay) investigates high-profile murders and heinous crimes, whether they occur in posh homes or illegal gambling dens. From Acorn Media ... "Ray Donovan: Season Four" (2016) is a four-disc set with all 12 episodes. Set in the sprawling mecca of the rich and famous, Ray Donovan (Liev Schreiber) does the dirty work for L.A.'s top power players, making problems disappear for the city's celebrities, superstar athletes and business moguls. This season, after the bloody Minassian shootout, Ray is focused on healing himself and his damaged relationship with his family. But Ray is soon pulled back into his old life by a troubled boxer and an enigmatic art dealer with ties to the Russian mafia. This compelling series also stars Paula Malcomson, Eddie Marsan, Dash Mihok, Pooch Hall and Jon Voight in his Golden Globe-winning role as Rayís manipulative, ex-con father. From Showtime/Paramount.

Check out other December 27-January 2 DVD/Blu-ray releases and reviews at OnVideo.