New on DVD and Blu-ray Week of December 6-December 12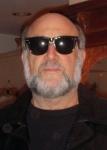 By Harley Lond - 12/06/16 at 12:43 PM CT
FROM THE BIG SCREEN:

"Jason Bourne," the fifth installment of the blockbuster franchise, sees the return of Matt Damon and director Paul Greengrass. It's been 10 years since Jason Bourne (Matt Damon) walked away from the agency that trained him to become a deadly weapon, and he survives off the grid by participating in illegal bare knuckle fights around the world. When former spy handler Nicky Parsons (Julia Stiles) attempts to steal some
incriminating CIA files for a WikiLeaks-type organization, she inadvertently gets Bourne involved in a new top-secret program created by CIA director Robert Dewey (Tommy Lee Jones), counterinsurgency expert Heather Lee (Alicia Vikander) and social media mogul Aaron Kalloor (Riz Ahmed). Though not the best of the three films with Damon as Bourne -- most of the acting is by the numbers -- there are still some pretty exciting chase set pieces -- and a new, nasty nemesis for Bourne in the person of the wonderful Vincent Cassel. A fun if flawed outing. Extras for Jason Bourne
include several behind-the-scenes featurettes. From Universal.

The animated "The Secret Life of Pets
" is a kiddie crowd-pleaser that takes a look at the lives our pets lead when we leave for work or school. Max, voiced by Louis C.K., is a loyal terrier living a perfectly happy existence until his owner, Katie (Ellie Kemper) brings home Duke (Eric Stonestreet) a big, boisterous mutt she finds at the shelter. When Max and his unruly new "roommate" slip away from their dog-walker, they find themselves lost in the urban jungle of New York City. In an attempt to stay ahead of animal control and a rebel band of abandoned pets led by an unhinged bunny named Snowball (Kevin Hart), they put aside their differences to survive the journey back home. This one is great for family viewing, but if your kids leave the room, you won't be penalized for switching to headier adult fare. Extras include several behind-the-scenes featurettes.


THIS WEEK'S BEST BETS:
"The Exterminating Angel
" (1962) has to be one of my favorite films from the great Luis Buñuel, bracketed as it is by the last of his Mexican films -- "Viridiana" (1961) and "Simon of the Desert" (1965) and foreshadowing the great anti-bourgeoisie trilogy "The Discreet Charm of the Bourgeoisie" (1972), "The Phantom of Liberty" (1974) and "That Obscure Object of Desire" (1977) filmed in France and Spain. Here -- as usual -- Buñuel pulls no punches in showing his disdain for the Catholic Church and the upper middle-class denizens of (Mexican) society. Here, a group of high-society friends are invited to
a mansion for dinner and inexplicably find themselves unable to leave. There's spooky, black comic absurdity and religious putdowns that furthers Buñuel's wicked takedown of the rituals and dependencies of the frivolous Bourgeoisie. First time on Blu-ray, in a restored high-definition digital transfer, with uncompressed monaural soundtrack. From The Criterion Collection ... Dark Sky Films has on offer this week the 30th anniversary 4K restoration of "Henry: The Portrait of a Serial Killer
" (1986), the film that was a true game-changer, a film so upsetting in its blunt depiction of an amoral murderer that it made the slasher films of its time look like cartoons by comparison. "Henry: Portrait of a Serial Killer" became a lightning rod in heated debates about cinema and censorship but has only grown in stature since its first showing in 1986. Director John McNaughton's film is a chilling profile of a cold-blooded killer that, 30 years after its historic festival premiere, has lost none of its power to shock. The film, loosely based on a true story, has been hailed as one of the most disturbing and terrifying examinations of mass murderers ever filmed. Henry (Michael Rooker) is a psychopathic drifter who has coldly murdered a number of people for no
particular reason and without any remorse. Leaving bodies in his wake, Henry makes his way to Chicago, where he settles into the run-down apartment of his drug-dealing former prison friend and occasional roommate Otis (Tom Towles). Also moving into the space is Otis's younger sister Becky (Tracy Arnold), who is fleeing her abusive husband. As she fends off her brother's incestuous advances, Becky finds herself attracted to Henry -- unaware that he, along with Otis, are continuing their murderous rampage. On DVD, Blu-ray Disc, Blu-ray/DVD Combo, each loaded with a host of great interviews and featurettes ... "Mad Max: Fury Road
Black & Chrome Edition" (2015) is a two film collection with the theatrical version of the film and the "Fury Road Black & Chrome Edition" surreal black and white version of mastermind George Miller's "Fury Road." Includes a special introduction by George Miller describing his vision. On Blu-ray Disc from Warner ... The Cohen Media Group has on hand a new 4k
restoration of Merchant Ivory's undisputed masterpiece, "Howards End
" (1992), starring Emma Thompson, Helena Bonham Carter, Anthony Hopkins, Vanessa Redgrave, Samuel West and Nicolla Duffett. A saga of class relations and changing times in an Edwardian England on the brink of modernity, the film centers on liberal Margaret Schlegel (Thompson), who, along with her sister Helen (Bonham Carter), becomes involved with two couples: wealthy, conservative industrialist Henry Wilcox (Hopkins) and his wife Ruth (Redgrave), and the downwardly mobile working-class Leonard Bast (West) and his mistress Jackie (Duffett). On DVD, Blu-ray ... Also from The Criterion Collection this week is "Heart of a Dog
" (2015), which marked the first feature film by multimedia artist Laurie Anderson in over 30 years. A cinematic tone poem that flows from a sustained meditation on death and other forms of absence, the film seamlessly weaves together thoughts on Tibetan Buddhism, reincarnation, the modern surveillance state, and the artistic lives of dogs, with an elegy for the filmmaker's beloved rat terrier, Lolabelle, at its heart. Narrated by Anderson with her characteristic wry wit, and featuring a plaintive, free-form score by the filmmaker, the tender and provocative "Heart of a Dog" continues Anderson's five-decade career of imbuing the everyday with a sense of dreamlike wonder. On DVD and Blu-ray, with a new high-definition digital master, with 5.1 surround DTS-HD Master Audio soundtrack on the Blu-ray.


BUZZIN' THE 'B'S:

In "The Great Gilly Hopkins
" (2016), starring Kathy Bates, Octavia Spencer, Glenn Close, Sophie Nélisse and Julia Stiles, the feisty and headstrong Gilly Hopkins (Sophie Nélisse) has made a name for herself in the foster system, outwitting family after family in hopes of being reunited with her birth mother. In a comical effort to escape her newest home and overly affectionate foster mother, Mamie Trotter (Bates), the young girl devises a scheme she believes will send her mother running to the rescue. When her grand
plan backfires, Gilly realizes she may have been wrong about everything in her search to find where she belongs. From Lionsgate ... In "Don't Think Twice
" (2016), starring Keegan-Michael Key, Gillian Jacobs, Mike Birbiglia, Kate Micucci, Chris Gethard and Tami Sagher, the six-person comedy team known as The Commune has killed onstage for 11 years, waiting for its big break. The team finds itself at a crossroads when one of the group becomes a solo success and the others start to wonder if they will make it after all. In a Blu-ray/DVD Combo from Universal ... In "The Hollars
" (2016), starring Sharlto Copley, Charlie Day, Richard Jenkins, Anna Kendrick, John Krasinski and Margo Martindale, a struggling NYC artist is forced to return to the small middle-American town he left behind after learning about his mother's illness. Back in the house he grew up in, he's immediately swept up in the problems of his dysfunctional family, high school rival, and an over-eager ex-girlfriend as he faces impending fatherhood with his NYC girlfriend. On DVD, Blu-ray Disc, from Sony ... In "Never Open the Door
" (2014), starring Jessica Sonneborn, Kristina Page, George Troester and Deborah Venegas, three happy couples retreat to a cozy secluded cabin in the woods to enjoy Thanksgiving. A badly wounded stranger appears at the door, and when they let him in, he throws up blood and collapses on the floor. As he dies, he points towards the lovers and croaks his final words: "Never open the door." The dumbfounded group of friends start to panic as one of their own inexplicably disappears. Doubt rises by the minute and mistrust soaks through the cabin. As strange men surround the cabin, escape becomes paramount. But who will open the door? On DVD, Blu-ray from Maltauro Entertainment ... Introverted and hard-working snowplow driver Nils has just been named "Citizen of the Year," when he receives news that his son has died of a heroin overdose in "In Order of Disappearance
" (2014 -- Norway/Sweden). Disbelieving the official report, Nils soon uncovers evidence of the young man's murder -- a victim in a turf war between the local crime boss, known as "The Count", and his Serbian rivals. Armed with heavy machinery and a good dose of beginner's luck, Nils embarks upon a quest for revenge that soon escalates into a full-blown underworld gang war, with the body count spiraling ever higher and higher. Stars Stellan Skarsgård, Pål Sverre Hagen, Bruno Ganz. On DVD, Blu-ray Disc Magnolia Home Entertainment/Magnet Label ...
In 2006, The New York Times sent shockwaves through the literary world when it revealed that wunderkind JT LeRoy, whose prose about a sordid childhood captivated icons and luminaries around the world, didn't actually exist. The documentary "Author: The JT Leroy Story
" (2016) takes us down the infinitely fascinating rabbit hole of how Laura Albert, the woman behind LeRoy, breathed life into her avatar for a decade. Albert's epic and entertaining account plunges us into a glittery world of rock shows, fashion events and the Cannes red carpet, as she recounts this astonishing odyssey and the intricate web it created. Written and directed by award-winning documentarian Jeff Feuerzeig, the film was nominated for the Grand Jury Prize for Documentary at the 2016 Sundance Film Festival. From Sony ... In "Kicks
" (2016), 15-year-old Brandon longs for a pair of the freshest sneakers that money can buy to help him escape the reality of being poor and picked on by everyone. Working hard to get them, he soon finds that the titular shoes have instead made him a target after they're promptly snatched by a local hood. Brandon and his two best friends then embark on a dangerous mission to retrieve them. Stars Jahking Guillory, Christopher Jordan Wallace, Christopher Meyer, Kofi Siriboe. On DVD, Blu-ray Disc from Universal.

In "The Possession Experiment
" (2016), starring Bill Moseley, Greg Travis, Chris Minor, Jake Brinn, Nicky Jasper and Angelo Reyes, a student decides to study exorcisms as part of a theology project and investigates a multiple homicide that eventually turns out to have been an exorcism gone horribly wrong. He becomes obsessed with the event and decides the only way to complete his research is to undergo an exorcism himself. From
Momentum Pictures ... "Sins of our Youth
" (2016 ) is a frightening, cautionary tale of four teenagers who accidentally kill a younger boy while firing assault weapons recreationally and the perilous decisions they make in the wake of the killing. In a moment of desperation and fear that their lives are over, the youths construct a chilling plan reminiscent of a video game plot: they will hunt each other down until only one is left standing. Stars Lucas Till, Joel Courtney Mitchel Musso, Ally Sheedy, Bridger Zadina. From Breaking Glass Pictures ... There's a pair of "Phantasm" releases this week from Well Go USA: In "Phantasm: Remastered
" (1978), Mike (Michael Baldwin), at a funeral, watches as a tall mortician clad in black (Angus Scrimm) tosses the unburied coffin into a waiting hearse as if it were nothing. Seeking the truth behind this unusual sight, Mike breaks into the mortuary, where he comes face-to-face with the sinister Tall Man. After barely managing to escape with his life, Mike enlists the help of his brother, Jody (Bill Thornbury), and their friend Reggie (Reggie Bannister). Together they set out to uncover the secrets of the Tall Man and those who dwell in his hellish world. On DVD, Blu-ray Disc ... and "Phantasm: Ravager
" (2016). David Hartman is the first new director of a film in the popular "Phantasm" series, which features the entire original cast including Reggie Bannister -- a veteran of all five films -- A. Michael Baldwin, Bill Thornbury and Kat Lester. Angus Scrimm takes up his iconic role as the terrifying Tall Man for the fifth and final time. On DVD, Blu-ray Disc ... In "The Unspoken" (2015), starring Neal McDonough, Jodell Ferland, Chanelle Peloso, Lochlyn Munro, Matt Bellefleur and Pascale Hutton, the close-knit Anderson family vanished from their country home without a trace, without an explanation, back in 1997. No bodies were found and the house remained undisturbed for 17 years ... until now. When a mother and her mute son
move into the mysterious place, a local teen reluctantly accepts a job as the son's caretaker to help her financially struggling father. She immediately finds herself trying to make sense of the supernatural activities taking place in the house, all of which seem eerily similar to the past. From Anchor Bay ... "Dead Rising: Endgame
" (2016), the sequel to "Dead Rising: Watchtower," chronicles the return of Jesse Metcalfe as Chase Carter, an investigative journalist haunted by his past and now hunted by the military. After narrowly escaping a zombie quarantine, Chase -- along with a group of dubious allies -- slices, hacks and bludgeons his way through the zombie hordes that plague every corner of the abandoned city. As they unravel a government conspiracy, the group will have to confront their most gruesome nightmares in order to save millions of innocent lives. Stars Jesse Metcalfe, Billy Zane, Dennis Haysbert, Marie Avgeropoulos, Jessica Harmon, Keegan Connor Tracy, Ian Tracey, Victor Webster, Camille Sullivan. On DVD, Blu-ray Disc, from Sony ... Retired CIA agent John Niles's quiet life is shattered when he's kidnapped and tortured one night to reveal his part in an upcoming mission in "Decommissioned
" (2015), starring Vinnie Jones, Estella Warren, Johnny Messner and James Remar. With his wife and son held captive, Niles is forced to take part in a presidential assassination, so he turns to his old mentor Price to uncover the CIA's covert role in this dark operation. From Lionsgate ... "Maximum Ride
" (2015) brings to life the extraordinary journey of six DNA-enhanced young orphans with the ability to fly who are on a mission to rescue the youngest of their flock while discovering the diabolical, scientific secrets of how they came to exist. Based on the James Patterson book series.
Stars Allie Marie Evans, Patrick Johnson, Lyliana Wray, Luke Gregory Crosby, Gavin Lewis, Tetona Jackson, Zayne Emory, Carrie Wampler, Peter O'Brien. From Paramount ... "Call of Heroes
" (2016 -- Hong Kong) is set in 1914 following the collapse of the Qing dynasty. Louis Koo stars as Cao, the spoiled son of a powerful General who has grown into a vicious and depraved warlord. Although Cao is accused of triple murder, his father will destroy the town if his son is convicted and sentenced to death. But injustice cannot go unanswered, and the villagers prepare for the repercussions of punishing a guilty man. On DVD, Blu-ray Disc from Well Go USA ... When his home in London is attacked, a former federal agent (Scott Adkins) must come out of hiding of the witness protection program to protect his daughter in "Eliminators
" (2016). With his true identity exposed to the criminal underworld, he goes on the run with Europe's most dangerous assassin on his trail and must use every trick he knows to keep his family alive. Co-stars Wade Barrett, Daniel Caltagirone, James Cosmo. On DVD, Blu-ray Disc from WWE Studios/Universal.


ON THE INDIE FRONT:
"Spa Night
" (2016), starring Joe Seo, is a portrait of forbidden sexual awakening set in the nocturnal world of spas and karaoke bars in Los Angeles' Koreatown. David Cho, a timid 18-year-old living with his financially-struggling immigrant parents, chances upon a secret cruising spot when he takes a job at an all-male spa. There he begins to realize hidden desires that threaten his life as a dutiful son and student. From Strand Releasing ... "Kiss Me, Kill Me" (2016) is a sexy gay thriller. Dusty blacks out while confronting his cheating boyfriend Stephen, and when he comes to, he finds that Stephen has been murdered and he's the prime suspect. Stars Van Hansis, Gale Harold, Brianna Brown, Yolonda Ross, Jai Rodriguez, Matthew Ludwinski. From Embrem Entertainment, due December 7.


FOREIGN:
"Me, Myself and Her
" (2015 -- Italy), staring Sabrina Ferilli and Margherita Buy, is Italy's first feature lesbian romantic comedy, directed by Maria Sole Tognazzi (daughter of Italian acting icon Ugo Tognazzi, star of "La Cage Aux Folles"). Frothy and light as a souffle, set amidst gorgeous Italian scenery, the film is a breezy story of two women with very different pasts who weather the challenges of life and romance together. But when retired actress Marina suddenly decides to get back into the movies and Federica -- still questioning her sexuality -- pursues a fling with a man, their commitment to each other is put to the test. From Wolfe Video.


SPECIAL INTEREST:

We all love food. As a society, we devour countless cooking shows, culinary magazines and foodie blogs. So how could we possibly be throwing nearly 50 percent of it in the trash? In "Just Eat It
" (2015), filmmakers and food lovers Jen and Grant dive into the issue of waste from farm, through retail, all the way to the back of their own fridge. After catching a glimpse of the billions of dollars of good food that is tossed each year in North America, they pledge to quit grocery shopping and survive only on foods that would otherwise be thrown away. Featuring interviews with TED lecturer, author and activist Tristram Stuart, acclaimed author Jonathan Bloom, and food/agriculture scientist Dana Gunders, the film looks at our systemic obsession with expiration dates and perfect produce, revealing the devastating consequences of food waste around the globe. From Icarus Films ... An alien hunter strives to prove the existence of UFOs -- and that he's not nuts -- in the feel-good documentary "Curse of the Man Who Sees UFOs
" (2016). Christo Roppolo claims to have been videotaping and communicating with
UFOs around Monterey, California, for several years. Intent on getting his stunning information out to a wide audience, he contacted director Justin Gaar in 2013 to begin creating a film about his sightings. Skeptical of the footage Christo had shot, but intrigued by his eccentricities and wild stories, Justin begins spending time with Christo hunting UFOs along California's beautiful Central Coast. When a crop circle appears in Monterey County and becomes international news, Christo is validated in his belief in alien contact. A shocked Justin begins investigating the source of the crop circle and how Christo knows beyond a shadow of a doubt that he's being contacted by his "brothers from space." The two travel up and down the Central Coast and through the Central Valley hunting for UFO activity. From Virgil Films ... When two pregnant cows were trapped in an over-turned rig on the 210-freeway last March, the City of Los Angeles' "SMART" (2016), a specialized mobile animal rescue team, was called in to save them. The team, the first of its kind in the United States, is a uniquely trained unit within the Animal Services division that risks life and limb to rescue domestic and wild animals in the most precarious situations. An award-winning documentary film, "SMART: Specialized Mobile Animal Rescue Team," captures the heart and soul of this team as they battle to save LA's animals. Humans are not the only ones in need of rescuing and, in the city of Los Angeles, the members of SMART have stepped up to save lives. Led by Armando Navarrete, this division of trained and passionate animal lovers risks life and limb to rescue every kind of creature in need, from horses to mountain lions to cats and dogs. Follow Armando as he struggles to get his team off the ground, survives death-defying rescues and finds love, all amid LA's heartbreaking animal shelter system. Never giving up, Armando and his team have saved over 1000 lives and created new tactics, technology, and inspiration for similar programs to develop in more cities. Shot over the
course of three years, SMART is a great example of how a team of passionate and dedicated people can become real-life superheroes. From Cinema Libre Studio ... "Sad Vacation: The Last Days of Sid And Nancy
" (2016) is an up close and personal account of the tumultuous and stormy relationship between Sid Vicious and Nancy Spungen. Documentary about the dynamics of Sid and Nancy's tumultuous relationship, and how it all ended in Room 100 of the Chelsea Hotel in 1978, told as it happened by their friends and those who witnessed it. Narrated by Huey Morgan and containing previously unseen photography of Sid and Nancy and music from The Heartbreakers, The Boys, The Members, Neon Leon, Pure Hell, Sami Yaffa, Luigi & The Wiseguys, Skafish, Corazones Muertos, The PrimaDonna Reeds, Supla, Silke Berlinn & The Addictions and Sid Vicious himself. Due December 9 from MVD Visual.


FROM TV TO DVD:

"Beauty & the Beast: The Final Season" (2016) is a four-disc set with all 13 episodes. The classic fairy tale gets a dark twist. When a homicide detective with a troubled past (Kristin Kreuk) falls in love with a doctor hiding a deadly secret (Jay Ryan), it's anything but a fairy tale romance. This is the fourth and last season. From CBS/Paramount ... "BrainDead: Season One" (2016) is a four-disc set with all 13 episodes. When struggling documentary filmmaker Laurel Healy (Mary Elizabeth Winstead)
takes a job working with her brother, Senator Luke Healy (Danny Pino), she soon discovers there's more to Washington than meets the eye. As tensions grow amongst political parties, so does a conspiracy involving alien bugs replacing the brains of several members of congress. The investigation unfolds while the infection spreads. Whatever's happening, it's clear this isn't politics as usual. Co-stars Tony Shalhoub. From CBS/Paramount ... "Family Guy Season 14 " (2015-16) is a three-disc set with all 20 uncensored episodes. From Fox ... "Scream Queens – Season One" (2015-16) is a four-disc set with all 13 episodes. A mysterious "Red Devil" killer wreaks havoc at Wallace University's Kappa Kappa Tau sorority, putting every pledge on edge. Tension mounts as it becomes clear that anyone could be the murderer -- or the next victim. From Fox ... "The Secret Agent" (2016), starring Toby Jones, Vicky McClure, Ian Hart, Stephen Graham and Charlie Hamblett, is a three-part BBC series based on Joseph Conrad's timeless novel about terror, espionage and betrayal. In 1886 London, Verloc (Jones) runs a seedy sex shop in the heart of Soho. Unbeknown to his loyal
wife Winnie (McClure), Verloc also works for the Russian embassy, spying on a group of London anarchists. The Russians are furious with the English establishment's indifference to the anarchist threat gripping the rest of Europe. So Verloc is assigned a mission: blow up the Greenwich Observatory and make it look like a terrorist attack to provoke a crackdown. Should he fail, Verloc's real identity as a spy will be exposed to his vicious comrades. Verloc is forced to turn to the volatile Professor (Hart) to supply explosives which in turn attracts the attention of Chief Inspector Heat of Scotland Yard (Graham). Caught between the Russians and the police, Verloc grooms Winnie's younger brother Stevie (Hamblett) as his unsuspecting accomplice. When the truth outs, Verloc has to face Winnie's wrath. From Acorn Media ... "The Shannara Chronicles: Season One" (2016) is a two-disc set with all 10 episodes of the series based on the 26-volume book series by Terry Brooks that tells the story of an Elvin princess, a bandit, and a half-Elf tasked with stopping the end of the world. Blu-ray Disc debut. From Paramount.

Check out other December 6-December 12 DVD/Blu-ray releases and reviews at OnVideo.