New on DVD and Blu-ray Week of November 15-21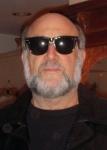 By Harley Lond - 11/15/16 at 01:33 AM CT
FROM THE BIG SCREEN:
"Finding Dory": Those creative geniuses over at Pixar just keep plugging away with the hits. Thirteen years after the amazing smash hit "Finding Nemo," director-writer Andrew Stanton and the rest of the crew have brought us a sequel that is the equal of the original in terms of sentiment, humor, and downright endearing story-telling. Dory (Ellen DeGeneres) is a wide-eyed, blue tang fish who suffers from memory loss every 10 seconds or so. That didn't
prevent her from helping to rescue Nemo in "Finding Nemo," of course, but now she suddenly remembers she has a family who may be looking for her. So Dory, Marlin (Albert Brooks) and Nemo (Hayden Rolence) take off on a quest to find her parents -- and she promptly gets captured and taken to the Marine Life Institute, a conservatory that houses diverse ocean species. Marlin and Nemo, with help from Hank, a cantankerous octopus, Bailey, a beluga whale who's convinced his biological sonar skills are on the fritz, and Destiny, a nearsighted whale shark, attempt to rescue Dory so she can be reunited with her family. Add to the familiar voices of DeGeneres and Brooks an incredible lineup of actors and actresses, including Ed O'Neill, Kaitlin Olson, Hayden Rolence, Ty Burrell, Diane Keaton, Eugene Levy, Idris Elba, Dominic West, Bill Hader and Sigourney Weaver, and you have one of the better outings of the year. "Finding Dory
" is available in 3D, Blu-ray, DVD and Digital versions, and is fully loaded with way too many bonus features to list here. Suffice to say this release will keep you busy -- and happy -- for hours.


THIS WEEK'S BEST BETS:

Clear your shelves for four terrific releases, including the No. 1 film of all time (which has been out of print for almost a year.

Voted AFI's #1 film of all time and firmly atop critics' best lists, "Citizen Kane
75th Anniversary Edition" (1941) has been remastered and restored from original nitrate elements in 4K resolution. The film's central character is powerful publisher Charles Foster Kane, who aspires to be president of the
United States. Newspaper magnate William Randolph Hearst claimed "Citizen Kane" was a thinly veiled and slanderous account of his own life and sought to use his formidable muscle to halt the film's production and distribution. By the early 1960s "Citizen Kane" had been out of circulation for many years when a panel of top industry tastemakers, selected by the AFI, voted it as the Greatest Film of All Time. Since then, "Citizen Kane" has remained #1 or #2 on countless critics' lists and other surveys including those from Roger Ebert, The BBC, Rolling Stone Magazine, Pauline Kael, among many others. Not only did he star in the film, but the then only 25-year-old Orson Welles also produced, directed and co-wrote the film which won the Academy Award for Best Writing, Original Screenplay (Welles and Herman J. Mankiewicz) and captured nine nominations, including Best Picture, Best Actor and Best Director (Welles). Joseph Cotten made an impressive screen debut as Jedidiah Leland, newspaper reporter and Kane's longtime friend, from whom he had become estranged over the issue of journalistic integrity. Other actors included Everett Sloane, Agnes Moorehead, Ruth Warrick, Paul Stewart and William Alland as the investigative reporter who delves into Kane's life and his mysterious "Rosebud." Alan Ladd and Arthur O'Connell appear uncredited as reporters. Gregg Toland was the film's cinematographer and Robert Wise, later a two-time Academy Award-winning director, edited the picture. On DVD and Blu-ray Disc from Warner.

From The Criterion Collection comes "Akira Kurosawas Dreams
" (1990) and "Punch-Drunk Love
" (2002), both in DVD and Blu-ray editions. Unfolding in a series of mythic vignettes, the late work by Akira Kurosawa brings eight of the beloved director's own nighttime visions, informed by tales from Japanese folklore, to cinematic life. In a visually sumptuous journey through the master's
unconscious, tales of childlike wonder give way to apocalyptic visions: a young boy stumbles on a fox wedding in a forest; a soldier confronts the ghosts of the war dead; a power-plant meltdown smothers a seaside landscape in radioactive fumes. Interspersed with reflections on the redemptive power of art, including a richly textured tribute to Vincent van Gogh (played by Martin Scorsese), "Akira Kurosawa's Dreams" is both a showcase for its maker's imagination at its most unbridled and a deeply personal lament for a world at the mercy of human ignorance. In a new, restored 4K digital transfer, supervised by cinematographer Masaharu Ueda, with 2.0 surround DTS-HD Master Audio soundtrack on the Blu-ray. Chaos lurks in every corner of the giddily off-kilter foray into romantic comedy, "Punch-Drunk Love", by Paul Thomas Anderson. Struggling to cope with his erratic temper, novelty toilet plunger salesman Barry Egan (Adam Sandler, demonstrating remarkable versatility in his
first dramatic role) spends his days collecting frequent-flyer-mile coupons and dodging the insults of his seven sisters. The promise of a new life emerges when Barry inadvertently attracts the affections of a mysterious woman named Lena (Emily Watson), but their budding relationship is threatened when he falls prey to the swindling operator of a phone sex line and her deranged boss (played with maniacal brio by Philip Seymour Hoffman). Fueled by the careening momentum of a baroque-futurist score by Jon Brion ("Eternal Sunshine of the Spotless Mind," "Magnolia"), the Cannes-award-winning "Punch-Drunk Love" channels the spirit of classic Hollywood musicals and the whimsy of Jacques Tati into an idiosyncratic ode to the delirium of new romance. In a 4K digital transfer, supervised by director Paul Thomas Anderson, with 5.1 surround DTS-HD Master Audio soundtrack on the Blu-ray.

And, last but least, there's the Blu-ray debut of "Dead Ringers
" (1988), David Cronenberg's haunting tale of twin gynecologists and the woman they both love. Claire Niveau (Geneviève Bujold) is in love with handsome Beverly. Or does she love Elliot? It's uncertain because brothers Beverly and Elliot Mantle (Jeremy Irons) are identical twins sharing the same medical practice, apartment and women -- including unsuspecting Claire. Extras on the two-disc collector's edition include a new audio commentary with writer William Beard, author of "The Artist As Monster: The Cinema of David Cronenberg"; "audio commentary with actor Jeremy Irons; a new 2K scan at the director's preferred aspect ratio (1.66:1); new "Connecting Tissues" interview with special effects artist Gordon Smith; new "Double Vision" interview with director of photography Peter Suschitzky; vintage interviews with Jeremy Irons, director/co-writer David Cronenberg, producer Marc Boyman and co-writer Norman Snider; vintage behind the scenes featurette; theatrical trailer, more. From Scream Factory.


BUZZIN' THE 'B'S:

In "Army of One
" (2015), Gary Faulkner (Nicolas Cage) is an ex-con, unemployed handyman, and modern day Don Quixote who receives a vision from God (Russell Brand) telling him to capture Osama Bin Laden. Armed with only a single sword purchased from a home-shopping network, Gary travels to Pakistan to complete his mission. While on his quest, Gary encounters old friends back home in Colorado, the new friends he makes in
Pakistan, the enemies he makes at the CIA -- and even God and Osama themselves. Co-stars Wendi McLendon-Covey, Rainn Wilson and Paul Scheer. On DVD, Blu-ray/DVD Combo from Dimension Films/Anchor Bay Entertainment ... In "Cardboard Boxer
" (2016), starring Thomas Haden Church, Terrence Howard, Boyd Holbrook Rhys Wakefield, Macy Gray and David Henrie, Church plays Willie, a good man living rough on the dangerous streets of Los Angeles' Skid Row, who finds himself coerced by two rich teenagers into fighting other homeless men for cash. Stuck in a violent world he doesn't fully understand; Willie finds solace when he discovers the discarded diary of a troubled young girl. On DVD, Blu-ray Disc from Well Go USA ... "The Anatomy of Monsters
" (2014), starring Tabitha Bastien, Jesse Lee Keeter and Conner Marx, is an indie 'B' thriller revolves around a seemingly normal yet homicidal young man who ventures out one night in search for prey. At a lonely bar he meets a young woman, takes her to a hotel room, ties her up and prepares for the kill ... until he discovers the woman harbors secrets far worse than even he could imagine. What unfolds is a diabolical game of cat and mouse, and a soul bearing confession of love and death. From Artsploitation Films.


ON THE INDIE FRONT:

In "Christmas Ranch
" (2016), starring Taylor Lyons and Francine Locke, a rebellious girl is sent to stay on her grandmother's horse ranch for Christmas, where she develops a friendship with her grandmother's pony and becomes determined to help save the ranch from foreclosure. From Virgil Films ... "Shared Rooms
" (2016) is a romantic comedy that brings together three interrelated tales of gay men seeking family, love and sex during the holiday season. Married couple Laslo and Cal unexpectedly take in a gay teen relative who's been kicked out of his home; Sid and Gray have a casual online hookup which unexpectedly deepens; and roommates Julian and Dylan confront their secret mutual attraction when forced to share a bed for a week. At a New Year's Eve party, these stories come together. Stars Christopher Grant Pearson, Alec Manley Wilson, Ryan Weldon, Alexander Neil Miller, Justin Xavier Smith, Robert Werner, Daniel Lipshutz. From Wolfe Video.


FOREIGN FILMS:

The latest film from the acclaimed Italian filmmaker Nanni Moretti, "Mia Madre
" (2015 -- Italy), starring Margherita Buy, John Turturro, Beatrice Mancini and Giulia Lazzarini, offers a characteristically wry blend of drama and humor as it tells the tale
of a movie director attempting to balance the demands of her latest movie and her crisis-filled personal life. Buy portrays an Italian filmmaker coincidentally named Margherita, who's shooting her latest film while she tries to stave off a nervous breakdown, simultaneously contending with a charming but difficult American actor (Turturro), a romantic break-up, a non-communicative teenage daughter (Mancini) and her beloved mother's (Lazzarini) progressive illness. On DVD, Blu-ray Disc from Music Box Films ... Sensual and elegant, "Summertime
" (2015 -- France), starring Cécile De France and Izïa Higelin, follows Carole and Delphine as they fall in love against the backdrop of early feminist activism in 1971 France. After living in the city, Delphine is called home to help with her family farm in the countryside and is forced to choose between her responsibility to them and the life of love she had in Paris with Carole. From Strand Releasing.


SPECIAL INTEREST:
"True New York
" (2016) s an anthology of five award-winning short documentaries about New York City and the amazing characters who call the city home: C-Rock (Director: Jordan Roth). Featuring stunning cinematography and staggering footage of cliff-diving, C-ROCK tells the story of a group of Bronx boys who leap off the 100-foot tall cliff known as "C-Rock" and into the Harlem River. A dangerous rite of passage going
back generations in the Bronx, the film captures the rawness of youth while also revealing a wistful nostalgia for a changing neighborhood. Taxi Garage (Director: Joshua Z Weinstein). A powerful and touching look inside a taxi depot in Queens filled with classic New York personalities and a melting pot of immigrants with big dreams of making it in America. The film focuses on Johnnie "Spider" Footman, a colorful octogenarian who has driven a taxi all his life and is New York's oldest taxi driver. One Track Mind (Director: Jeremy Workman). Reveals the amazing story of Philip Coppola, who has devoted four decades to cataloging, archiving, and sketching every station in the New York City subway system. Filmed over the course of four years, this is a portrait of a man consumed by a singular obsession as well as a loving exploration of the city's unique artistic idiosyncrasies. A Son's Sacrifice (Director: Yoni Brook). The award-winning film is a classic immigrant story and father/son tale. Imran is just another 27-year-old New Yorker struggling to take over his family's business, which happens to be a halal slaughterhouse in Queens. Imran must confront his mixed Bangladeshi-Puerto Rican heritage and gain acceptance from his father's conservative community. Black Cherokee (Directors: Sam Cullman & Benjamin Rosen). Focuses on street performer Otis Houston Jr., a self-taught artist from Harlem who performs before a captive audience of car-bound commuters along Manhattan's FDR Drive. A meditation on family, inspiration, creativity and success, the film pays homage to a New York City icon and opens a lyrical window onto Houston's unique charisma and art. From First Run Features.


FROM TV TO DVD:

"Better Call Saul: Season Two" (2016) is a three-disc set with all 10 episodes. Season 2 follows the twists and turns of Jimmy McGill's (Bob Odenkirk) journey toward becoming his Breaking Bad alter ego, Saul Goodman, along the way soaring to new heights and sinking to new lows. Season 2 finds Jimmy leaving shortcuts behind for his budding romance with Kim (Rhea Seehorn). With his stern brother Chuck (Michael McKean) keeping watch and fixer Mike (Jonathan Banks) drawn into a menacing cartel web, how long can "Slippin' Jimmy" stay on the straight and narrow?On DVD, Blu-ray Disc from Sony ... "Game of Thrones: The Complete Sixth Season" (2016) is a five-disc set with all 10 episodes of the HBO series that has consistently been the top selling TV on DVD/BD for the past five years. The most-watched series in HBO history and a worldwide TV phenomenon, "Game of Thrones" returns with another power season. This year, after the shocking developments at the end of Season 5 -- including Jon Snow's bloody fate at the hands of Castle Black mutineers, Daenerys' near-demise at the fighting
pits of Meereen, and Cersei's public humiliation in the streets of King's Landing -- survivors from all parts of Westeros and Essos regroup to press forward, inexorably, towards their uncertain individual fates. Familiar faces forge new alliances to bolster their strategic chances at survival, while new characters emerge to challenge the balance of power in the east, west, north and south. On DVD, Blu-ray Disc Extras include "The Battle of the Bastards" in-depth look behind-the-scenes examining the production challenges of creating this epic event, including explorations of VFX, stunts, and interviews with key cast and crew; "Recreating the Dothraki World" behind-the-scenes piece looking at the creation of Vaes Dothrak and its importance to Dany's evolution; "18 Hours at the Paint Hall" follows all three shooting units as they converge in this behind-the-scenes snapshot of a day in the life of the largest show on television; audio commentaries on each episode. Blu-ray adds "In-Episode Guide" digs deeper into the show to provide background information about on-screen characters, locations, and relevant histories; "Histories and Lore" 18-piece featurette on the mythology of Westeros and Essos as told
from the varying perspectives of the characters themselves; and much, much more. From HBO ... "Looking: Season 2" (2015) is a two-disc set with 10 episodes. The series revolves around three thirtysomething friends living in San Francisco, who explore the exciting, sometimes overwhelming, options available to a new generation of gay men. Friendship may bind them, but each is at a markedly different point in his journey: Patrick is a 29-year-old video game designer returning to the dating world in the wake of his ex's engagement; aspiring artist Agustín, 31, questions the idea of monogamy amid a move to domesticate with his boyfriend; and the group's oldest member, longtime waiter Dom, 39, is facing middle age with dreams still unfulfilled. The trio's stories intertwine dramatically as they search for happiness and intimacy in an unparalleled era for gay men. On DVD, Blu-ray Disc from HBO ... "Looking: The Complete Series" (2014-15) is a four-disc set with all 18 episodes of the series. On DVD, Blu-ray Disc from HBO ... "The Syndicate: All or Nothing" (2015 -- UK) is a two-disc set with six episodes. The stately home of Hazelwood Manor has been in the family of Lord Hazelwood (Anthony Andrews) since the 18th century. But the once-impressive manor is crumbling, and its owners are burdened with 6.5 million in debt. Lord and Lady Hazelwood (Alice Krige) have been forced to let go of most of the staff, and only five servants help maintain the estate. But when the remaining staff wins the lottery, the lines between upstairs and
downstairs begin to blur. BBC One aired two previous seasons of "The Syndicate" in 2012 and 2013. Each installation is a standalone season that features a different cast centered around five members of a betting pool winning the lottery in different settings. "The Syndicate: All or Nothing" was broadcast on BBC One in June 2015. On DVD from Acorn Media ... "Wentworth, Season 1" (2013 -- Australia) is a three-disc set with 10 episodes. Set in modern-day Australia, the series is a contemporary reimagining of the famed Australian "Prisoner" series about women behind bars, in particular Bea Smith, who is sent to prison after being charged with the attempted murder of her husband and rises to the top of the prison hierarchy. But who was Bea Smith before prison? How did a wife and mother from the suburbs become a top dog without rival? "Wentworth" is a dynamic, often confronting drama series that begins with Bea's early days in prison. Set in the present day, it con temporizes the "Prisoner's" legendary characters and their stories for today's audience. The first season takes the viewer inside to an uncompromising environment that explores the politics of women in a world without men, and how such a threatening experience both challenges and often changes those confined and working behind the razor wire. From Acorn Media.

Check out other November 15-21 DVD/Blu-ray releases and reviews at OnVideo.