New on DVD and Blu-ray Week of November 1-7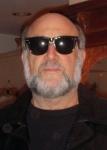 By Harley Lond - 11/01/16 at 02:08 AM CT
FROM THE BIG SCREEN:
"Bad Moms" is one of the better comedies of the year, a film that doesn't take itself, or its topic -- overworked moms rebelling against the constraints of modern "helicopter" parenthood -- too seriously. Instead it takes its characters and situations and pushes them to the extremes of comedic silliness. Mila Kunis takes the lead here as an over-worked, over-committed and exhausted mom who gets fed up with her philandering husband, her obnoxious boss at work, and the overzealous PTA moms at her local school and
enlists two like-minded moms -- the straight-laced Kristen Bell and floozy Kathryn Hahn -- to join her in "bad momhood" -- boozing, partying and downright nastiness. It all works out -- until the trio come up against nasty PTA president Christina Applegate and her cabal of "perfect" moms. It's kind of a post-"Bridesmaids" world of profanity, sex and self-indulgence. And though it's all very predictable, it's all very enjoyable. Bad Moms
is a trifle -- but fun. The meager extras include a few deleted scenes, a gag reel and short interviews with the cast and their moms. From Universal.

Also due this week: the latest entry in the "Star Trek" franchise, "Star Trek Beyond
," which pits the crew of the Enterprise against a ruthless new enemy, from Paramount; and "Anthropoid
," a true WWII drama starring Cillian Murphy and Jamie Dornan as two Czechoslovakian soldiers on a deadly mission to kill Hitler's third in command, the main architect behind the Final Solution, Reinhard Heydrich, from Universal.


THIS WEEK'S BEST BET:

There's no place like home for the holidays. And there really was no place like Bob Hope's home for the holidays with Bob, Dolores and the Hope family. Bob Hope's TV Christmas
connection began on December 24, 1950 with "The Comedy Hour" and from then on, for each and every holiday season, Hope invited friends from the world of entertainment and sports to celebrate the season in hilarious and heartwarming fashion. The single disc "Bob Hope: Hope for the Holidays" includes a compilation of Hope's monologues from his many holiday tours for the USO; Hope and Red Skelton (Freddie the Freeloader) experience a small Christmas miracle; Jack Benny visits Santa at the North Pole for a holiday stickup; Former First Lady Eleanor Roosevelt delivers a Christmas message of historical note; Naomi and Wynonna Judd sing "Beautiful Star of Bethlehem"; Lily Pons, Robert Cummings and Hope examine a large, mysterious package under the tree; Bob and Dolores Hope sing "Silver Bells" over a montage of him performing the song with an array of female co-stars from 17 holiday specials; clips of the funniest Christmas sketches throughout the years. From Time Life.


BUZZIN' THE 'B'S:


"Carnage Park" (2016): Ashley Bell, Pat Healy. Pure-pulp thrill ride that jumps between past and present as it pieces together the puzzle of a shocking crime. It's 1978 and a bank robbery gone wrong forces two criminals to take a hostage -- the young-but-resilient Vivian -- as they go on the run. But things go from bad to off-the-rails berserk when Vivian and her captors wind up in the crosshairs of a deranged ex-military sniper who ensnares them in his deadly game of cat and mouse. An homage to the glory days of grindhouse cinema. On DVD, Blu-ray Disc from IFC Midnight/Scream Factory.


"Christmas Eve" (2016): Patrick Stewart, Gary Cole, James Roday, Jon Heder, Cheryl Hines, Max Casella, Julianna Guill. When a power outage traps six different groups of New Yorkers inside elevators on Christmas Eve, they find that laughter, romance and a little holiday magic will get them through -- and change their lives in unexpected ways. A heartless real estate tycoon (Stewart) clings to life in a precarious construction elevator hundreds of feet off the ground, unexpected relationships bloom for a musician (Hines) stuck with her dysfunctional orchestra mates, an aspiring fashion photographer (Roday) is confined with the introverted paralegal in his apartment building (Guill), a crass HR manager (Casella) finds himself trapped with an employee he just fired (Heder), and a cynical doctor (Cole) transporting his terminal patient is forced to reconsider his beliefs.From Anchor Bay.


"Dam Sharks!" (2016): Jason London, Jessica Blackmore, Robert Craighead, Neka Zang, Ashton Bingham. After a gruesome shark attack on a fish and game expert in the most unexpected place -- an inland river -- the local forest ranger sets out on a mission to uncover what happened. What she discovers, however, is something far more sinister than she could have ever imagined -- a massive storm has washed several bloodthirsty bull sharks into the river and, to make matters worse, they've begun building a dam out of human remains in order to trap their prey. From Anchor Bay.


"Imperium" (2016) Daniel Radcliffe, Toni Collette, Nestor Carbonell, Sam Trammell. Inspired by real events. When extremists steal devastatingly toxic materials in order to build a dirty bomb, FBI Agent Nate Foster (Daniel Radcliffe), with help from Agent Zamparo (Toni Collette), goes undercover in order to infiltrate their shadowy underworld. But can Nate find the group's leader -- and the bomb -- before his cover is blown? On DVD, Blu-ray Disc from Lionsgate.


"Judge Archer" (2012 -- China): Chengyuan Li, Yang Song, Cheng-Hui Yu. In 1920s China, Judge Archer takes on the dangerous job of settling disputes between warring schools of martial arts. When a mysterious woman asks him to avenge her father's murder, Archer poses as a fruit seller in a distant town to stake out his prey. To distract and seduce Archer, the clever killer sends a gorgeous woman, who proves to be a talented warrior herself. This action saga portrays knife, spear, and arrow battles, plus historic fighting methods never before seen on film. From Lionsgate.


"Last Girl Standing" (2015): Akasha Villalobos, Danielle Evon Ploeger, Brian Villalobos, Jason Vines. Five years ago, a masked killer brutally murdered a group of friends. Since then, Camryn, the lone survivor, has struggled to reclaim her shattered life. Wracked with guilt and paranoia, Camryn leads a depressingly lonely existence until Nick, a new co-worker, befriends her and attempts to integrate her into his group of friends. But just when she might be ready to start a new life, Camryn's past comes back to haunt her. Can she ever have a life again, or is she destined to be alone? From MPI Media.


"Legend of Bruce Lee: Volume 1" (2010 -- China): Three-disc set with 10 episodes of the series that follows the life story of the renowned martial arts icon as he travels from Hong Kong to America and back again. Young Bruce Lee (Danny Chan) has no interest in studying and is obsessed with martial arts. After losing a street fight, he resolves to master Kung Fu under the tutelage of Master Ye Wen. Targeted by street gangs after standing up for the weak, Bruce has no other option but to leave Hong Kong for a strange and far off land: America. At the University of Washington, Lee starts teaching martial arts and befriends an American girl named Linda (Michelle Lang). An extraordinary performance at a national karate championship launches Lee, his film career, and his Kung Fu school on the path to international renown. From Well Go USA.


"Reign of Assassins" (2010 - China): Michelle Yeoh, Jung Woo-Sung, Xueqi Wang. Martial arts thriller produced by the legendary John Woo. Set in ancient China, the film stars Michelle Yeoh as a skilled assassin on a mission to return the remains of a mystical Buddhist monk to their resting place. The remains are believed to hold a powerful secret. Along the way, she falls in love with a man named Jiang, whose father was killed by her gang. Unaware that he also is a trained martial artist, their love blossoms but tensions arise as the truth of her past unravels. Soon, a lethal triangle surfaces between her, Jiang and the team of assassins that are after the monk's remains. From Anchor Bay Entertainment.


"The Sea of Trees" (2015): Dir.: Gus Van Sant; Matthew McConaughey, Naomi Watts, Ken Watanabe. In this powerful story of love and redemption, Arthur, an American professor, travels to Japan in the midst of a personal crisis. As he wanders through a mysterious forest with a dark past, he meets an enigmatic stranger who is lost and injured. The two embark on a spiritual, life-changing journey of friendship and survival that reconnects Arthur with his love for his wife. On DVD, Blu-ray Disc from Lionsgate.


"Uncle Nick" (2015): Brian Posehn, Scott Adsit, Missi Pyle, Beau Ballinger, Paget Brewster, Melia Renee. Lewd, drunken Uncle Nick (Posehn) stumbles his way through his brother's cookie cutter-family's annual Christmas gathering in the hopes of scoring with a super-hot party guest. But the arrival of his equally crass sister coupled with Nick's liquor-fueled faux pas cause family secrets to bubble to the surface that might spell disaster for the whole clan before the night is over. Oh, and that super-hot guest just happens to be Nick's brother's stepdaughter. On DVD, Blu-ray Disc from Dark Sky Films.


FOREIGN FILMS:
"The Lost Bladesman
" (2011 -- China): Donnie Yen, Wen Jiang, Alex Fong, Betty Sun. During the warring period of the three kingdoms, ancient China is in turmoil. To unify the country, General Cao Cao (Wen Jiang), the real power behind the emperor, enlists the aid of the greatest warrior in the land Guan Yu (Donnie Yen). However, Guan Yu is a loyal friend of Cao Cao's enemy Liu Bei (Alex Fong). To persuade the peerless warrior to fight, Cao Cao takes his beloved Qi Lan (Betty Sun) hostage. After leading Cao Cao's forces to victory, Guan Yu sets out with Qi Lan to rejoin Liu Bei. But now Cao Cao has deemed him too great a threat to live, and on the journey he must face all the forces at the emperor's command sent to destroy him. From Anchor Bay Entertainment.



FOR THE FAMILY:

In "My Little Pony Equestria Girls: Legend of Everfree" (2016), the Equestria Girls leave the halls of Canterlot High School for a field trip to Camp Everfree, where they meet the free-spirited camp director, Gloriosa Daisy, and her ruggedly handsome brother, Timber Spruce. However, they get more than canoeing and camp fires when magic begins to wreak havoc on the camp. They're surprised to find a magical force is causing
strange things to happen, and the girls seem to be developing new powers. The Equestria Girls will have to work together to control the magic or it will destroy their beloved camp. But what is behind this new magic? With the help of the Mane 6 and especially Sunset Shimmer (who refuses to give up on her), Twilight Sparkle must confront the dark "Midnight Sparkle" within herself and embrace her newfound magical abilities to save Camp Everfree. Includes a "Camp Everfree" sew-on camp patch. On DVD, Blu-ray/DVD Combo from Shout! Factory Kids ... "Peanuts Double Feature - Peanuts: Snoopy, Come Home and Peanuts: A Boy Named Charlie Brown" make their Blu-ray debuts this week. "Peanuts: A Boy Named Charlie Brown": Join Charlie Brown, Lucy, Linus, Snoopy and the whole Peanuts gang in their very first big screen adventure. Take a jazzy joyride through the streets of Manhattan, with delightful dream sequences, imagination-filled musical interludes, and icy flights-of-fantasy—all as Charlie Brown sets out to bolster his shaky confidence at the National Spelling Bee. "Peanuts: Snoopy, Come Home.": When America's most beloved beagle suddenly goes missing,
the whole Peanuts gang bands together to bring him back home. With "Dogs Not Allowed" signs everywhere he turns, Snoopy and his newfound feathered friend Woodstock (making his big screen debut) leave the comforts of home behind and head for the highways in search of their true place in the world. From CBS/Paramount ... "Batman: Return of the Caped Crusaders" (2016) is a full-length animated Batman feature film that features the vocal performances of Adam West (Batman), Burt Ward (Robin) and Julie Newmar (Catwoman). It's back to the 1960s as Batman and Robin spring into action when Gotham City is threatened by a quartet of Batman's most fiendish foes -- Penguin, The Joker, Riddler and Catwoman. The four Super-Villains have combined their wicked talents to hatch a plot so nefarious that the Dynamic Duo will need to go to outer space (and back) to foil their arch enemies and restore order in Gotham City. It's a truly fantastic adventure that will pit good against evil, good against good, evil against evil … and feature two words that exponentially raise the stakes for both sides: Replicator Ray. Holy Multiplication Tables! On DVD, Blu-ray/DVD Combo from Warner.


SPECIAL INTEREST:

When Star Trek debuted on September 8, 1966, the world was introduced to a number of alien concepts, such as hand-held communication devices, desktop computers, space shuttles, touch screens, and more. Star Trek's visionary creator Gene Roddenberry conceived of a world so unique that the series would go on to have a profound legacy in television
history. "Building Star Trek" (2016) follows the conservation team from the Smithsonian's National Air and Space Museum, led by Dr. Margaret Weitekamp, as they attempt to restore and conserve the original 11-foot, 250-pound model of the U.S.S. Enterprise from the original series. The program also profiles a new generation of engineers and scientists who are making Star Trek's visionary technology real, pushing the boundaries of physics with inventions first conceived on the iconic series: warp drives, medical tricorders, cloaking devices and tractor beams. From PBS Distribution ... Today, all anybody needs to run is the determination and a pair of the right shoes. But just 50 years ago, running was viewed almost exclusively as the domain of elite male athletes who competed on tracks. The documentary "Free to Run
" (2016) reveals how far the sport and the running lifestyle have come. Director Pierre Morath traces running's rise in the 1960s, examining how the liberation movements and newfound sense of personal freedom that defined the era took the sport out of the stadiums and onto
the streets. From IFC Films ... The documentary "They Grow Up Fast" (2016) centers around filmmaker Darren Doane, who began filming his incredible new life as a parent with the birth of his first child and continued on until the arrival of his fourth. Ten years in the making, "They Grow Up Fast" depicts the ups and downs of parenthood through a unique lens. From mud puddles and family trips to backyard parties and the birth of their third child in the front seat of their truck, Doane captures all of the incredible adventures that define becoming a family. From Virgil Films ... The aimed documentary "Gleason
" (2016) goes inside the life of Steve Gleason, the former New Orleans Saints defensive back who, at the age of 34, was diagnosed with ALS and given a life expectancy of two to five years. Weeks later, Gleason and his wife discover she is expecting their first child. What begins as a video journal for his unborn son turns into something more, chronicling Steve's determination to get his relationships in order, build a foundation for others with ALS and adapt to his declining physical condition. From Sony.


FROM TV TO DVD:

"Hell on Wheels: Season Five, Volume 2 -- The Final Episodes" (2016) is a two-disc set with the last 14 episodes of the AMC series. Across five captivating seasons, the lavishly produced series tells the story of post-Civil War America focusing on Cullen
Bohannon (Anson Mount), a Confederate soldier who sets out to exact revenge on the Union soldiers who killed his wife. When his journey takes him west to Hell on Wheels, a lawless melting pot of a town that travels with and services the construction of the transcontinental railroad, Bohannon finds himself a stranger in a strange land. For the complete fan there's "Hell 0n Wheels: The Complete Series" (2011-2016), a 17-disc set with all 57 episodes. Both are on DVD, Blu-ray Disc from Entertainment One ... "The It Crowd: The Complete Series" (2006-10) is a five-disc set with all four seasons of the Emmy Award-winning comedy series about the quirky three-person staff of a big corporation's IT dept. Among the bizarre situations the three find themselves in are befriending a cannibal, designing the ultimate bra and creating a charity calendar of topless nerds. As they work tirelessly to solve the most mundane of technical issues and navigate the corporate landscape, they must also troubleshoot their own uniquely unusual personal lives. From Dark Sky Films/MPI Media
Group ... Here's one that a lot of people are waiting for: "Outlander: Season 2" (2016), a five-disc sets with all 13 episodes. Based on Diana Gabaldon's international best-selling book series about a British WWII nurse who is mysteriously swept back in time to Scotland in 1743, "Outlander" has become a pop culture phenomenon and captivated audiences with its breathtaking romance, science fiction, history and adventure. The series follows the story of Claire Randall, a married combat nurse from 1945 who is mysteriously swept back in time to 1743, where she is immediately thrown into an unknown world where her life is threatened. When she is forced to marry Jamie Fraser, a chivalrous and romantic young Scottish warrior, a passionate relationship is ignited that tears Claire's heart between two vastly different men in two irreconcilable lives. On DVD, Blu-ray Disc from Sony.

Check out other November 1-7 DVD/Blu-ray releases and reviews at OnVideo.