New on DVD and Blu-ray Week of October 25-October 31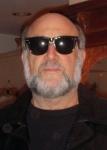 By Harley Lond - 10/25/16 at 01:37 AM CT
FROM THE BIG SCREEN:
"Lights Out" is a truly scary movie -- one of the best creepfests this year -- one that relies on psychological chills and spooky appearances in the dark rather than gore. When Rebecca (Teresa Palmer) left home, she thought she left her childhood fears behind. Growing up, she was never really sure of what was and wasn't real when the lights went out ... and now her little brother, Martin (Gabriel Bateman), is experiencing the same
unexplained and terrifying events that had once tested her sanity and threatened her safety. A frightening entity with a mysterious attachment to their mother, Sophie (Maria Bello), has reemerged. But this time, as Rebecca gets closer to unlocking the truth, there is no denying that all their lives are in danger ... once the lights go out. Good performances by all involved and a dark atmosphere makes Lights Out
ripe for Halloween viewing. The meager extras include deleted scenes. From Warner.


THIS WEEK'S BEST BETS:

This week's best bets include a selection of very dark films, beginning with Arrow Video's gigantic boxed set "The Herschell Gordon Lewis Feast
." In 1963, director Herschell Gordon Lewis pulled a cow's tongue out of an actress' mouth on camera, and in doing so, changed the landscape of horror cinema forever. That sequence was just one of numerous gruesome gags featured in "Blood Feast," the film credited as being the world's first gore movie. It's no exaggeration to say that the modern gross-out movies
of today owe their very existence to the pioneering efforts of H.G. Lewis. But whilst Lewis is most widely celebrated for his blood-and-guts epics ("Two Thousand Maniacs!", "The Wizard of Gore," etc.), there's more to the prolific director than splatter. From tales of sordid photographers ("Scum of the Earth") to sex robots ("How to Make a Doll"), from biker girl-gangs ("She-Devils on Wheels") to youths-run-amok ("Just for the Hell of It"), and from psychic witches ("Something Weird") to hard liquor-loving hillbillies ("Moonshine Mountain"), the filmography of H.G. Lewis reads like a veritable wish-list of exploitation movie madness. Now, for the first time ever, Arrow Video presents 14 of the Godfather of Gore's most essential films on seven Blu-ray Discs and seven DVDs (including nine Blu-ray world debuts), packed full of eye-popping bonus content. The Blu-ray/DVD Combo set has a retail price of $229.95 but is selling for $159.99 online. Read more here. From Arrow Video/MVD Entertainment ... Next up is a 4K digital restoration of director Leslie Stevens' long-missing 1960 thriller "Private Property
" (2015), starring iconic American character actor Warren Oates in his first significant screen role. A major rediscovery for noir and crime fans," Private Property" had essentially
vanished following a very brief release in the early 1960s. Two homicidal Southern California drifters (played to creepy, Peeping Tom perfection by Oates and Corey Allen) wander off the beach and into the seemingly-perfect Beverly Hills home of an unhappy housewife (Leslie Stevens' real-life spouse, Kate Manx). Shimmering with sexual tension and lensed in stunning B&W by master cameraman Ted McCord ("The Treasure of the Sierra Madre," "East of Eden"), "Private Property" is both an eerie, neo-Hitchcockian thriller and a savage critique of the hollowness of the Playboy-era American Dream. Oates delivers his first great screen performance here as one of the murderous vagabonds, years before he emerged as one of the finest character actors of his generation; his bizarre, voyeuristic Lennie-and-George relationship with the underrated Allen (James Dean's hot rod rival in "Rebel Without a Cause") is fueled by a barely-suppressed homoeroticism. Shot almost entirely in the Beverly Hills home where director Stevens and lead actress Manx lived at the time, the film is a simmering thriller tinged with deeply unnerving elements of autobiography -- and all the voyeurism anyone could ask for. From Cinelicious Pics ... Rounding out the trio is "The Executioner
" (1963), a masterpiece of black humor, beloved in Spain but too little seen elsewhere, a scathing critique of Franco-era values through a macabre farce about an
undertaker who marries an executioner's daughter and reluctantly takes over her father's job so the family can keep their government-allotted apartment. As caustic today as it was in 1963, this early collaboration between Luis García Berlangan and his longtime screenwriter Rafael Azcona is an unerring depiction of what Berlanga called "the invisible traps that society sets up for us." A furiously funny personal attack on capital punishment, "The Executioner" escaped the state censors who sought to suppress it, and today is regarded as one of the greatest Spanish films of all time. On DVD and Blu-ray, with a new, restored 4K digital transfer, with uncompressed monaural soundtrack on the Blu-ray. From The Criterion Collection.

To lighten things a little, Sony has on offer "Talladega Nights: The Ballad of Ricky Bobby
10th Anniversary" (2006), in an ultimate two-disc Blu-ray fan edition. The comedy stars Will Ferrell as #1 NASCAR driver Ricky Bobby, who stays atop the heap thanks to a pact with his best friend and teammate,
Cal Naughton, Jr. (John C. Reilly). But when a French Formula One driver (Sacha Baron Cohen) makes his way up the ladder, Ricky Bobby's talent and devotion are put to the test. Includes the theatrical version of the film fully remastered in 4K, plus over 90 minutes of new special features including 13 never-before-seen deleted and extended scenes, interviews with Ricky & Jean, "Raw Takes," director Adam McKay's video diaries, auditions and more. The set also includes the unrated version of the film, along with all archival bonus material: "25 Years Later" commentary, commentary with director Adam McKay, deleted and extended scenes, gag reel, "Line-O-Rama," interviews, "Will Ferrell Returns to Talladega" featurette, bonus race footage, "Walker & Texas Ranger" featurette, Ricky and Cal's commercials and public service announcements, more.


BUZZIN' THE 'B'S:


"A Better Place" (2016)" Stephen Todt, Perry Thomas, Mary Ann Raemisch, Garret Wareing. Jeremy Rollins is a young man with a very strange affliction. He was born with the uncanny and uncontrollable ability to deflect any physical attack and its associated pain and injury to the attacker's closest relationship. Fearing that if he were ever discovered, he would be subject to unspeakable experiments, Jeremy's mother had the foresight to home school him and limit his contact to the outside world. But upon the unexpected passing of his mother, Jeremy is forced to confront a corrupt town and face the realities of a harsh society and the cruelties of its people. Winner of the Best Film award at the Hollywood Reel Independent Film Festival. From Monarch Home Entertainment.



"Dark Water" (2002 -- Japan): After terrifying audiences worldwide with the blockbuster J-horror classic "Ringu" and its sequel, director Hideo Nakata returned to the genre for "Dark Water," another highly atmospheric, and critically acclaimed, tale of the supernatural. (An American version starring Jennifer Connelly was released in 2005.) Based upon on a short story by "Ringu" author Koji Suzuki, "Dark Water" follows Yoshimi, a single mother struggling to win sole custody of her only child, Ikuko. When they move into a new home within a dilapidated and long-forgotten apartment complex, Yoshimi begins to experience startling visions and unexplainable sounds, calling her mental well-being into question, and endangering not only her custody of Ikuko, but perhaps their lives as well. Beautifully shot by the same cinematographer as "Ringu" and "Pulse" (Junichiro Hayashi)and featuring an especially unnerving sound design, "Dark Water" successfully merges spine-tingling tension with a family's heart-wrenching emotional struggle, creating one of the very finest and most unsettling contemporary Japanese horror films. High Definition digital transfer with original 5.1 audio (DTS-HD on the Blu-ray). In a Blu-ray/DVD Combo Arrow Video/MVD Entertainment.



"The Exorcist III [Collector's Edition]" (1990): George C. Scott, Ed Flanders, Brad Dourif, Jason Miller, Nicol Williamson, Scott Wilson. Two-disc set with "The Exorcist III" (Theatrical Cut) and "Legion" (Original Director's Cut). The first ever home entertainment release of the director's cut, a brand-new, alternate version of "The Exorcist III," reflecting William Peter Blatty's original vision of his novel "Legion." Features a new 2K transfer from the inter-positive, and over 4 hours of special features. Highlights from the special features include a new audio commentary with writer/director William Peter Blatty, and new interviews with producer Carter DeHaven, actors Clifford David, Tracy Thorne, and Brad Dourif, production assistant Kara Reidy, production designer Leslie Dilley, assistant designer Daren Dochterman, illustrator Simon Murton, and composer Barry DeVorzon, as well as a featurette titled "All This Bleeding," which is a look at the re-shoot and makeup effects with production manager Ronald Colby, editor Todd Ramsay, effects artists William Forsche, Mike Smithson, Brian Wade and actor/body double Charles Powell. On Blu-ray from Scream Factory.



"Fight Valley" (2016): Chelsea Durkalec, Susie Celek, former UFC Bantamweight champion Miesha Tate, Ronda Rousey defeater Holly Holm, and UFC newbie Cris "Cyborg." In this action packed thriller a young woman is found dead after getting involved with an underground fighting ring in Fight Valley. Her sister begins training under a respected ex-fighter as she searches for the killer. From Breaking Glass Pictures.



"Girl In Woods" (2016): Charisma Carpenter, Juliet Reeves, Jeremy London, Lee Perkins. When the death of her fiancé leaves Grace abandoned in a harsh mountain wilderness, the struggle against the elements and starvation causes the fragile shell of her sanity to crack. Her situation worsens when she notices a dark, inhuman figure stalking her every step. Through memories of her mother and father, Grace finds a long-forgotten horrible truth about herself -- a secret, long hidden away, that will either lead her to safety or down a path of horror beyond anything she could comprehend. From Candy Factory Films.



"The Id" (2015): Amanda Wyss, Patrick Peduto, Jamye Méri Grant, Malcolm Matthews Brent Witt. Starring genre fave Amanda Wyss as a lonely woman trapped in the abusive prison of her childhood home with her tyrannical father. A chance at real happiness sends her on a direct path with the confrontation she's avoided all her life, setting off a nightmarish world of nerve-shredding suspense and claustrophobic terror. From Hutson Ranch Media/Panic Ventures.



"Killbillies (Idyll, Idila)" (2015 -- Slovenia): Nina Ivanišin, Lotos Vincenc Šparovec, Jurij Drevenšek. Slovenia's first ever horror movie. A group of fashionistas from the city, including models Zina and Mia, make-up artist Dragica and photographer Blitcz, begin to shoot on an idyllic countryside hilltop. But soon, two physically deformed psychopathic countrymen approach them and quickly attack. After the terrified group finds themselves chained in a basement and awaiting their gruesome fate, they decide they must fight no matter what the odds. (Artsploitation Films).



"The Midnight Swim" (2014): Lindsay Burdge, Jennifer Lafleur, Aleksa Palladino, Beth Grant, Ross Partridge. Spirit Lake is unusually deep. No diver has ever managed to find the bottom, though many have tried. When Dr. Amelia Brooks disappears during a deep-water dive, her three daughters travel home to settle her affairs. They find themselves, however, unable to let go of their mother and become drawn into the mysteries of the lake. With the aid of an old friend, they invoke the spirit of the Seven Sisters from Greek mythology, opening a world of unexplainable chills. Winner of the Audience Award at the 2014 AFI Fest, Best American Indie Feature Film at the Denver Int'l Film Festival, and winner of the One in a Million Award at the Sun Valley Film Festival. From Candy Factory Films.



"Mr. Church" (2016): Dir.: Bruce Beresford; Eddie Murphy, Britt Robertson, Natascha McElhone, Xavier Samuel, Lucy Fry. The story of a unique friendship that develops when a little girl and her dying mother retain the services of a talented cook -- Henry Joseph Church. What begins as a six month arrangement instead spans into fifteen years and creates a family bond that lasts forever. On DVD, Blu-ray Disc from Codeblack Films/Lionsgate.




"Nerve" (2015): Emma Roberts, Dave Franco, Emily Meade, Miles Heize, Kimiko Glenn. Industrious high school senior Vee (Emma Roberts) is tired of living life on the sidelines. Pressured by friends to join the popular online game Nerve, Vee teams up with a sly and charming competitor (Dave Franco) for just one dare in what seems like harmless fun. But as Vee is caught up in the thrill of the adrenaline-fueled competition, the game takes a sinister turn with increasingly dangerous acts, leading Vee into a high-stakes finale that will determine her entire future. The Nerve Blu-ray Combo Pack and Digital HD give viewers the unique opportunity to experience being a WATCHER or a PLAYER. Upon launching the special features, viewers will choose either WATCHER or PLAYER mode. In WATCHER mode, they can go behind the scenes with 15 "Creating Nerve" pods exploring the making of the film. PLAYER mode includes an "Are You a Watcher or a Player" interactive quiz, the "Do You Have the Nerve?" Game, and Player Profiles of the top six Nerve players. In DVD, Blu-ray/DVD Comb from Lionsgate.



"Razors: The Return of Jack the Ripper" (2016): Kelby Keenan, Josh Myers, Kan Bonfils. While attending an intensive writing workshop held in a crumbling Victorian building, a young writer believes she has discovered the holy grail of terror, the knives used by Jack the Ripper for his notorious murders. As the ghost of a young Victorian girl haunts Ruth and her fellow screenwriters, the Ripper of legend rises to renew his murderous spree. As bodies begin to pile up, it appears that everyone trapped in the building has a connection to the original mystery. From Breaking Glass Pictures.



"Skiptrace" (2015): Jackie Chan, Johnny Knoxville, Bingbing Fan, Eric Tsang. For years, by-the-book Hong Kong detective Benny Chan (Jackie Chan) has tried to avenge his partner's murder at the hands of a drug lord. When Benny learns that freewheeling American gambler Connor Watts (Johnny Knoxville) has the evidence he needs, he teams with Connor to get justice. Now all Benny and Connor have to do is survive the fight of their lives -- and each other in this action-comedy. On DVD, Blu-ray Disc from Lionsgate.



"Subterranea" (2016): Bug Hall, Nicholas Turturro, William Katt. Locked in a dark cell as a child, "The Captive" was raised in complete isolation, never seeing the light of day or even another human being. But when he approaches the age of 30 -- without warning -- he's released into society with nothing but the clothes on his back. Determined to find out who he is, "The Captive" discovers that he's the centerpiece of a dangerous orchestrated sociological experiment and sets off to find the truth about his shadowed existence, ultimately leading to a confrontation with his maker. From Birdman/MVD Visual.
FOREIGN FILMS:

Uruguayan film programmer-turned-director Federico Veiroj's critically acclaimed film "The Apostate
" (2015 -- Spain/France/Uruguay) channels the likeness of Luis Buñuel and Éric Rohmer in the existentialist tale of unlikely hero Gonzalo Tamayo's (Álvaro Ogalla) quixotic quest to abandon the Catholic Church. In love with his cousin, engaged in dubious errands for his crooked father, and struggling to complete one final credit for his university degree in philosophy, a seemingly lost Tamayo must establish who he truly is. In a quest to change the person he has been forced to become, Tamayo's opposition manifests itself in the increasingly quixotic mission of formally having his name struck
from the Catholic church's baptismal record. Stars Alvaro Ogalla, Marta Larralde, Barbara Lennie, Vicky Pena, Kaiet Rodriguez, Juan Calot, Andres Gertrudix, Jaime Chavarri, Mercedes Hoyos. From Breaking Glass Pictures ... "Men & Chicken
" (2015 -- Denmark), starring Mads Mikkelsen, David Dencik, Nikolaj Lie Kaas, Søren Malling and Nicolas Bro, is a darkly hilarious slapstick comedy starring Mikkelsen follows a pair of socially-challenged siblings who discover they are adopted half-brothers in their late father's videotaped will. Their journey in search of their true father takes them to the small, insular Danish island of Ork, where they stumble upon three additional half-brothers -- each also sporting hereditary harelips and lunatic tendencies -- living in a dilapidated mansion overrun by barn animals. Initially unwelcome by their newfound kin, the two visitors stubbornly wear them down until they're reluctantly invited to stay. As the misfit bunch get to know each other, they unwittingly uncover a deep family secret that ultimately binds them together. In a Blu-ray/DVD Combo from Drafthouse Films/MVD Entertainment.


FOR THE FAMILY:
"Captain Fantastic
" (2015): Deep in the forests of the Pacific Northwest, isolated from society, a devoted father, Ben (Viggo Mortensen), dedicates his life to transforming his six young children into extraordinary adults. But when a tragedy strikes the family, they're forced to leave their self-created paradise and begin a journey into the outside world, leading to a confrontation with his father-in-law (Frank Langella), who wants his grandchildren to have a normal life -- challenging Ben's idea of what it means to be a parent and bringing into question everything he's taught them. On DVD, Blu-ray Disc from Universal.


SPECIAL INTEREST:

In "Bruce Lee: Tracking the Dragon" (2014), Bruce Lee expert John Little ("A Warrior's Journey") tracks down the actual locations of some of Bruce Lee's most iconic action scenes. Many of these sites remain largely unchanged nearly half a century later. At monasteries, ice factories, and on urban streets, Little explores the real life settings of Lee's legendary career. The film builds on Little's earlier short, "Pursuit of the Dragon," to present a comprehensive view of Lee's work that will change the way you see the films. In such pivotal films as "The Big Boss," "Fist of Fury," "The Way of the
Dragon" and "Enter the Dragon", Lee staged the elaborately choreographed action sequences that revolutionized the martial arts field. They took on a mythic status and it is highly informative to see how he expertly built traditional locations into his story lines to give them added dimension. From MVD Visual ... "Peggy Guggenheim: Art Addict" (2015) is a feature-length chronicle about the life of Peggy Guggenheim, the collector, gallerist and Guggenheim family heiress who became a leading figure in the modern art movement as she assembled one of the world's great troves of modern art. The second feature directed by Lisa Immordino Vreeland ("Diana Vreeland: The Eye has to Travel"), This documentary reveals Guggenheim to be a remarkably vibrant character who was not only ahead of her time but helped to define it. As she moved through the cultural upheaval of the 20th century, she collected not only art, but artists. Her colorful personal history included trysts, affairs and marriages with such figures as Samuel Beckett, Max Ernst, Jackson Pollock, Marcel Duchamp as well as many others. While also fighting through personal tragedy, she maintained her vision to build one of the most important collections of modern art, which is today enshrined in her famous Venetian palazzo. Based in part on Guggenheim's sole authorized biography, Jacqueline Weld's 1986 "Peggy: The Wayward
Guggenheim," the documentary recounts the New York-born collector's life through never-before-heard interview tapes; conversations with relatives, artists, dealers and industry experts; and hundreds of astounding and beautiful images spanning decades of artists, galleries, parties, travels and other colorful scenes. Interviewees include noted art dealers Larry Gagosian and Arne Glimcher; noted curators Hans Ulrich Obrist, Karole Vail and Diego Cortez; and artist Marina Abramovic. From Music Box Films ... "Steve McQueen: The Man & Le Mans
" (2015): By 1970, Steve McQueen ruled Hollywood. He was the "King of Cool" and the world's most notorious ladies' man. Hot off the back of classics like "The Thomas Crown Affair" and "Bullitt," the racing fanatic began production of his passion project, "Le Mans," centered on the 24-hour car race in France. But the infamously troubled production was plagued with financial troubles, on-set rivalries and the star's own personal issues. This documentary film interweaves stunning, newly-discovered footage and McQueen's private recordings with original interviews to reveal the true story of how this cinema legend would risk everything in pursuit of his dream. Official Selection of the 2015 Cannes Film Festival. From Filmrise/MVD.


FROM TV TO DVD:

Based on MC Beaton's best-selling mystery novels, the Acorn TV Original Series "Agatha Raisin" (2016) makes its DVD debut. In this funny and intriguing new mystery series, a London PR whizz, Agatha Raisin (Ashley Jensen), turns amateur sleuth as she becomes entangled in mischief, mayhem, and murder when she opts for early retirement in a small village in the Cotswolds. Agatha finds her hopes of a quiet life are dashed when more
murders start occurring in her village. Drawn into their mysteries, Agatha attempts to solve the crimes ... often in rather unorthodox ways. Three-disc set with eight episodes ... "American Masters: Norman Lear: Just Another Version of You" (2016) is the first documentary about the 94-year-old television writer/producer legend who was largely responsible for the explosion of bold American television in the 1970s. With unprecedented access to Lear, his work and his massive personal archives, the film combines stories from his turbulent childhood and early career with his groundbreaking TV success ("All in the Family," "The Jeffersons," "Good Times," "Maude") and social activism. The documentary also features colorful stories from Lear's family, friends and collaborators, including John Amos, George Clooney, Alan Horn, Bill Moyers, Rob Reiner, Phil Rosenthal and Russell Simmons, as well as cinéma vérité moments with Mel Brooks, Carl Reiner, Jon Stewart, Amy Poehler and Lena Dunham. Release timed to coincide with national broadcast premiering on PBS October 25 after a July-August theatrical release.On DVD, Blu-ray Disc from PBS Distribution ... "Ancient Aliens: Season 9"
(2014) is a four-disc set with 12 episodes. Pyramids ... hidden beneath the ice of Antarctica. Egyptian hieroglyphs of flying ships ... carved on sandstone walls in Australia. As technology advances, scientists and archaeologists are making new, groundbreaking discoveries at an unprecedented rate. According to Ancient Astronaut theorists, these discoveries may reveal not only that extraterrestrials visited Earth in the distant past, but that they may still be among us today. From Lionsgate ... Award-winning actress Marta Dusseldorp returns in Acorn TV's enthralling Australian legal drama "Janet King, Series 2: The Invisible Wound"
(2016). In Series 2, still reeling from her own personal tragedy, Janet and her team leave the courtroom to lead a Royal Commission into gun crimes. In Series 2, Janet remains devastated by the unsolved murder of her partner, Ash, two years earlier. Her professional life is no less challenging, as the attorney general tasks Janet with heading a royal commission into serious firearm crime. Recruiting some of her old team from the Department of Public Prosecutions, Janet begins piecing together how illegal guns enter the country. When the commission discovers evidence related to Ash's murder, Janet comes closer to finding the killer who tore her family apart. But uncovering the truth makes Janet and the high-profile commission a target for criminals and politicians alike. Three-disc set with eight episodes.

Check out other October 25-October 31 DVD/Blu-ray releases and reviews at OnVideo.