New on DVD and Blu-ray Week of October 18-October 24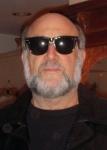 By Harley Lond - 10/18/16 at 04:59 AM CT
FROM THE BIG SCREEN:
"Café Society" is a shining gem amongst all the drek of this year's remakes and reimaginings. Woody Allen's latest bout of nostalgia -- a witty, literate, loving, good-natured and bittersweet look at life, love, dreams and aspirations -- is set in the 1930s and follows Bronx-born Bobby Dorfman (Jesse Eisenberg), the son of a jeweler, who travels to Hollywood and gets a job as an assistant to his uncle Phil (Steve Carell), a hot-shot
Hollywood talent agent. He immediately is stricken with Phil's unpretentious secretary, Vonnie (Kristen Stewart), and while she has feelings for him, the love affair ends abruptly. Heart-broken, Bobby returns to New York, where he rejoins his colorful Bronx family, where he takes over his older, gangster brother's night club, eventually turning it into a Cafe Society success. It's a simple tale but Allen wrings the most out of his dialogue and screenplay, and gets wonderful performances from Eisenberg, Carell and Stewart. Cafe Society
is altogether charming and vivacious -- and the cinematography, by the great Vittorio Storaro -- is stunning. A delightful romp for the 80-year-old director. On DVD and in a DVD/Blu-ray combo from Lionsgate.

Also due this week: "Independence Day: Resurgence
," set 20 years after the mysterious aliens nearly wiped out humankind, they're back with a vengeance in this sequel to the original 1996 Roland Emmerich blockbuster hit. Stars Liam Hemsworth, Jeff Goldblum, Bill Pullman, Judd Hirsch, Vivica A. Fox, Brent Spiner, Charlotte Gainsbourg, Jessie Usher, Maika Monroe, Sela Ward. From Fox ... and "Alice Through the Looking Glass
," a sequel with a star-studded cast: Johnny Depp, Mia Wasikowska, Helena Bonham Carter, Anne Hathaway, Sacha Baron Cohen, Rhys Ifans, Matt Lucas, Lindsay Duncan, Leo Bill, Geraldine James, Andrew Scott, Richard Armitage, Ed Speleers, Alan Rickman, Timothy Spall. Here Alice returns to the whimsical world of Wonderland and travels back in time to help the Mad Hatter. From Disney.


THIS WEEK'S BEST BETS:

Arguably the greatest comedy act of all-time, the Marx Brothers reigned supreme in vaudeville, Broadway and Hollywood (with 13 feature films) in a career that ran from 1905 to 1949 (Groucho went on to great success in the 1950s with his own TV show). Their films were ripe with sight and verbal gags, and included dollop of surrealism and literate allusions to pop culture.
This week Universal brings out the "The Marx Brothers Silver Screen Collection
" on Blu-ray for the first time. The first five Marx Brothers' films (Paramount-produced, from 1929 to 1933) have been restored for the first time ever: "Duck Soup," "Horse Feathers," "Monkey Business," "Animal Crackers" and "The Cocoanuts" -- the only five movies ever made with all four brothers together: Groucho, Chico, Harpo and Zeppo. The three-disc collectible set includes "The Marx Brothers: Hollywood's Kings of Chaos," a feature-length documentary on the rise of the Marx Brothers; audio commentaries for all five films; "Inside the NBC Vault - The Today Show Interview with Harpo Marx" (1961); "Inside the NBC Vault - The Today Show Interview with Groucho Marx" (1963); "Inside the NBC Vault - The Today Show Interview with Bill Marx" (1985).

The work of two great American artists merges in "Short Cuts
" (1993), a kaleidoscopic adaptation of the stories of renowned author Raymond Carver by maverick director Robert Altman. Epic in scale yet meticulously observed, the film interweaves the stories of 22 characters as they struggle to find solace and meaning in contemporary Los Angeles. The extraordinary ensemble cast includes Tim Robbins, Julianne Moore, Robert
Downey Jr., Jack Lemmon and Jennifer Jason Leigh -- all giving fearless performances in what is one of Altman's most compassionate creations. On DVD and Blu-ray, with a new, restored 4K digital transfer, approved by cinematographer Walt Lloyd, with 2.0 surround DTS-HD Master Audio soundtrack on the Blu-ray. From The Criterion Collection ... Also from Criterion this week is "Pan's Labyrinth
" (2006), an Academy Award-winning dark fable set five years after the end of the Spanish Civil War by Guillermo del Toro. Eleven-year-old Ofelia comes face to face with the horrors of fascism when she and her pregnant mother are uprooted to the countryside, where her new stepfather (Sergi López), a sadistic captain in General Franco's army, hunts down Republican guerrillas who refuse to give up the fight. The violent reality in which she lives merges seamlessly with a fantastical interior world when Ofelia meets a faun in a decaying labyrinth and is set on a strange, mythic journey that is at once terrifying and beautiful. In his revisiting of this bloody period in Spanish history, del Toro creates a vivid depiction of the monstrosities of war infiltrating a child's imagination and threatening the innocence of youth. Newly graded 2K digital master, supervised by director Guillermo del Toro, with 5.1 surround DTS-HD Master Audio soundtrack on the Blu-ray. Alternate DTS-HD Master Audio 7.1 surround soundtrack on the Blu-ray. Criterion has also packaged three of del Toro's mythic-flavored horror films: "Cronos," "The Devil's Backbone," and "Pan's Labyrinth," all supervised and approved by the director himself, in a boxed set titled "Trilogía de Guillermo del Toro
".

Now that the final season of "Downton Abbey" is a pleasant memory, the folks at PBS have put together "Downton Abbey: The Complete Collection," a 21-disc set with all 52
episodes. Spanning the idyllic pre-war era through the storms of The Great War and beyond to the roaring 1920s, Downton Abbey tells the story of the aristocratic Crawley family and the servants who work for them. As the world around them undergoes extraordinary change, life in the sumptuous country house continues to be marked by romance, ambition, passion and heartbreak. As challenges are faced upstairs and down, inhabitants of the great house share in each other's joys and hardship; their lives are inseparably interlinked. On DVD, Blu-ray Disc. For the "Downton Abbey" fan who has everything, PBS has also released a "Downton Abbey: Complete Ltd Ed Collector's Set," a 22-disc set with all 52 episodes -- and five hours of brand new bonus video. It's housed in a keepsake box that includes a working Downton Abbey pull bell, six coasters, "The Costumes of Downton Abbey" booklet and a hardcover book. On DVD, $199.99.


BUZZIN' THE 'B'S:

In "Our Kind of Traitor
" (2016), starring Ewan McGregor, Naomie Harris, Stellan Skarsgård and Damian Lewis, a married couple on vacation unwittingly befriends a flamboyant and charismatic Russian named Dima, who -- unbeknownst to them -- is a kingpin money launderer for the mafia. When Dima confides to his new friends that he plans to escape from the mob, they're quickly swept into the dangerous world of international
espionage. The unlikely companions must undertake a perilous journey through Paris, Bern, and London and form an unsettling alliance with a ruthless British MI6 agent in order to save Dima and his family. From master spy novelist John le Carré. On DVD, Blu-ray Disc from Lionsgate ... In "What We Become
" (2015 -- Denmark), the Johansson family -- mom, dad, their rebellious teenage son, and young daughter -- are looking forward to a quiet summer in their idyllic suburban town. But in the blink of an eye, things go from blissful to berserk when a horrifying plague tears through the community. After a string of grisly deaths, the government puts the neighborhood on lockdown. But one thing soon becomes terrifyingly clear: you can't quarantine the apocalypse. Stars Mille Dinesen, Troels Lyby, Mikael Birkkjær, Marie Hammer Boda, Therese Damsgaard, Ole Dupont. On DVD, Blu-ray Disc from IFC Midnight/Scream Factory ... "Vampyres
" (2015), starring Caroline Munro, Christian Stamm, Veronica Bacorn, Marta Flich and Almudena León, is a faithful remake of the sexy, twisted 1974 cult classic by Joseph Larraz, set in a stately English manor inhabited by two older lesbian vampires, with their only cohabitant being a man imprisoned in the basement. Their lives
and lifestyle are upended when a trio of campers come upon their lair and seek to uncover their dark secrets, a decision that has sexual and blood-curdling consequences. From Artsploitation Films ... Chucky is back! "Child's Play" hit theatres in 1988, and forever changed the way the world saw dolls. This release celebrates the landmark film and the iconic character with a two-disc "Child's Play
[Collector's Edition]" set that includes a brand new 2K scan of the film and hours of bonus material. Extras include a new audio commentary with director Tom Holland; commentary with Alex Vincent, Catherine Hicks and "Chucky" designer Kevin Yagher; Commentary with producer David Kirschner and screenwriter Don Mancini; select scene Chucky commentaries; "Evil Comes in Small Packages" featuring interviews with Don Mancini, David Kirschner, John Lafia, Chris Sarandon, Brad Dourif, Catherine Hicks, Alex Vincent, and Kevin Yagher; new "Life Behind the Mask: Being Chucky" interview with actor Ed Gale; "Chucky: Building a Nightmare" featuring Kevin Yagher; "A Monster Convention" featuring Catherine Hicks, Alex Vincent and Chris Sarandon; "Introducing Chucky: The Making of Child's Play" vintage featurette; "The Decade of Darkness" featurette on 80s horror films; original theatrical trailer; still photo gallery; more. From Scream Factory.


SPECIAL INTEREST:

"75th Anniversary of Pearl Harbor" (2016) is a two-disc HISTORY set that provides an in-depth look at December 7, 1941 — the date that will live in infamy. A definitive chronicle of the attack on Pearl Harbor. With archival combat footage, gripping personal accounts, and detailed historical analysis, six documentaries explore one of history's most devastating events -- as seen through the eyes of the Japanese attackers and the U.S. forces on the ground. From Lionsgate ... Rolling Stone investigative reporter Greg Palast busted Jeb Bush for stealing the 2000 election by purging Black voters from Florida's electoral rolls. Now Palast is back to take a deep dive into the Republicans' dark operation, Crosscheck, designed to steal a million votes by November in "The Best Democracy Money Can Buy: A Tale of Billionaires and Ballot Bandits" (2016). Crosscheck is controlled by Donald Trump henchman Kris Kobach, a Kansas Secretary of State who claims his computer program has identified 7.2 million people in 29 states who may have voted twice in the same election -- a felony crime. The catch? The list is bogus. Most of these "suspects" are minorities -- in other words, mainly Democratic voters. Yet the lists and the evidence remain "confidential." Palast and his investigative side-kick Badpenny do what it takes to get their hands on the data, analyze it and go find some of these 7.2 million Americans tagged "suspects" and "potential duplicate voters" whose votes are threatened this November. They hunt down and confront Kobach with the evidence of his "lynching by laptop." Then they are off to find the billionaires behind this voting scam. Features Ice-T, Richard Belzer, Shailene Woodley, Rosario Dawson, Willie Nelson, Ed Asner. From Cinema Libre Studio.


FROM TV TO DVD:

"Guilt: Season 1" (2016) is a three-disc set with 10 episodes. This delicious whodunit follows the chaos that unfolds when American exchange student Grace Atwood's roommate is shockingly murdered in their London apartment. The search for her killer leads to scandal and intrigue stretching all the way from underground sex clubs to the highest levels of the Royal family. From Lionsgate ... "Masterpiece: Mr. Selfridge The Complete Series" (2013-16) is a 12-disc set of the PBS series that brings to life the story of American entrepreneur Harry Gordon Selfridge (played by Jeremy Piven), the colorful and visionary founder of Selfridges, London's lavish department store. Pioneering, reckless, and with an abundance of charm, Harry Selfridge created a theater of retail for early 1900s Londoners, where the latest topics or trends were showcased and traditions were challenged. From PBS Distribution ...
"The Night Of" (2016), starring John Turturro, Riz Ahmed, Bill Camp, Peyman Moaadi, Jeannie Berlin, Poorna Jagannathan, Amara Karan, Syam M. Lafi, David Chen, Michael Kenneth Williams and Glenne Headly, is the acclaimed, smash hit HBO limited series that delves into the intricacies of a complex New York City murder case with cultural and political overtones. Pakistani-American college student Nasir "Naz" Khan, who lives with his parents in Queens, NY, takes his father's taxi to go to a party in Manhattan. But what starts as a perfect night for Naz becomes a nightmare when he's arrested for murder. The series examines the police investigation, the legal proceedings, the criminal justice system and Rikers Island, where the accused await trial. An exquisite, richly detailed, heart-wrenching and thrilling drama. Based on the BBC series "Criminal Justice." Three-disc set with all eight episodes, on DVD, Blu-ray Disc from HBO ... "Teen Wolf" Season 5 Part 2" (2016) is a three-disc set with 10 episodes, from MGM/Fox.

Check out other October 18-October 24 DVD/Blu-ray releases and reviews at OnVideo.