New on DVD and Blu-ray Week of October 11-October 17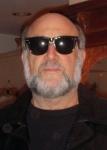 By Harley Lond - 10/12/16 at 01:34 PM CT
FROM THE BIG SCREEN:
What a rotten year for movies -- the major studios have given us nothing but half-baked sequels and redos and unless a barrage of good films comes out between now and the end of the year, we'll have to call this one of the worst years on record (our favs so far: "The Lobster," "The Nice Guys," "10 Cloverfield Lane," "Hail, Caesar!" " High-Rise," "De Palma" and "The Neon Demon"). This week's lineup is no exception to the underwhelming lack of originality on the big screen: the garish "Ghostbusters
" re-imagining of the beloved 1984 Ivan Reitman film that wastes the talents of four women (Melissa McCarthy, Kristen Wiig, Leslie Jones, Kate McKinnon) on a lackluster speial-effects storyline; the by-the-book "The Infiltrator
," starring Bryan Cranston as Federal agent Robert "Bob" Mazur who went deep undercover to infiltrate Pablo Escobar's drug trafficking scene plaguing the nation in 1986 (we are so tired of this scenario); and "The Legend of Tarzan
," another modern retelling of the adventures of Edgar Rice Burroughs' jungle hero, here slowwwwwwwwww and totally uninvolving, with another star-studded cast making quick cash: Alexander Skarsgård, Samuel L. Jackson, Margot Robbie, Djimon Hounsou, Jim Broadben, Christoph Waltz.


THIS WEEK'S BEST BETS:

The long-awaited Criterion Collection edition of "McCabe & Mrs. Miller
" (1971) has finally arrived. This unorthodox dream western by Robert Altman may be the most radically beautiful film to come out of the New American Cinema that transformed Hollywood in the early
1970s. It stars Warren Beatty and Julie Christie as an enterprising gambler and a bordello madam, both newcomers to the raw Pacific Northwest mining town of Presbyterian Church, who join forces to provide the miners with a superior kind of whorehouse experience. The appearance of representatives of a powerful mining company with interests of its own, however, threatens to be the undoing of their plans. With its fascinating flawed characters, evocative cinematography by the great Vilmos Zsigmond, and a soundtrack that innovatively interweaves overlapping dialogue and haunting Leonard Cohen songs, McCabe & Mrs. Miller brilliantly deglamorized and revitalized the most American of genres. On DVD and Blu-ray, in a new 4K digital restoration, with uncompressed monaural soundtrack on the Blu-ray. Also from Criterion this week: "Boyhood
" (2014), from director Richard Linklater. An event film of the
utmost modesty, it was shot over the course of 12 years in the director's native Texas and charts the physical and emotional changes experienced by a child named Mason (Ellar Coltrane), his divorced parents (Patricia Arquette, who won an Oscar for her performance, and Ethan Hawke), and his older sister (Lorelei Linklater). Alighting not on milestones but on the small, in-between moments that make up our lives, Linklater fashions a flawlessly acted, often funny portrait that flows effortlessly from one year to the next. Allowing us to watch people age on film with documentary realism while gripping us in a fictional narrative of exquisite everydayness, "Boyhood" has a power that only the art of cinema could harness.On DVD and Blu-ray, with a new 2K digital transfer, supervised by director Richard Linklater, with 5.1 surround DTS-HD Master Audio soundtrack on the Blu-ray.

Also notable this week: Universal's "Gregory Peck Centennial Collection
." Gregory Peck was much more than one of the most accomplished actors of all time. He lived his life with integrity as a father, husband, humanitarian and role model for generations of fans both old and new. To commemorate the 100th anniversary of his birth, this special collection features two of his most iconic roles: "To Kill a Mockingbird" and "Cape Fear." Available as a three-disc DVD set and a two-disc Blu-ray set as well as Digital ...
Just in time for the theatrical release of the third film in the Da Vinci Code trilogy, Sony has released new 4K and Blu-ray edition of "The Da Vinci Code
" (2006) and "Angels & Demons
" (2009) in advance of the October 28 release of "Inferno." "The Da Vinci Code 10th Anniversary" was directed by Ron Howard and starred Tom Hanks, Audrey Tautou, Paul Bettany, Alfred Molina, Jürgen Prochnow, Jean Reno. Dan Brown's international bestseller comes alive as symbologist Robert Langdon (Hanks) and cryptologist Sophie Neveu (Tautou) attempt to solve a bizarre murder mystery that will take them from France to England -- and behind the veil of a mysterious ancient society, where they discover a secret protected since the time of Christ.
"Angels & Demons," also directed by Howard, again stars Hanks with Ewan McGregor, Ayelet Zurer, Stellan Skarsgård, Pierfrancesco Favino, Nikolaj Lie Kaas, Armin Mueller-Stahl, Thure Lindhardt, David Pasquesi. Expert symbologist Robert Langdon (Hanks) pursues ancient clues on a heart-racing hunt through Rome to find the four Cardinals kidnapped by a deadly secret society, the Illuminati. With the Cardinals' lives on the line, and the Camerlengo (McGregor) desperate for help, Langdon embarks on a nonstop, action-packed race through sealed crypts, dangerous catacombs, and the most secret vault on Earth ... And, last but not least, the folks at Scream Factory are celebrating the 40th anniversary of "Carrie" with "Carrie
[40th Anniversary Collector's Edition]" (1976). Based on the best-selling Stephen King
novel, this spellbinding horror movie has become a pervasive, pop-culture touchstone for anyone who's ever wanted to get even. Sissy Spacek and Piper Laurie deliver Oscar-nominated performances and John Travolta and Amy Irving are terrific in this ultimate revenge fantasy that has become one of the all-time great horror classics, and is now, finally, offered as a definitive, two-disc Collector's Edition Blu-ray. At the center of the terror is Carrie (Spacek), a high school loner with no confidence, no friends ... and no idea about the extent of her secret powers of telekinesis. But when her psychotic mother and sadistic classmates finally go too far, the once-shy teen becomes an unrestrained, vengeance-seeking powerhouse who, with the help of her "special gift " causes all hell to break loose in a famed cinematic frenzy of blood, fire and brimstone. New 4K scan of the original negative. And the set is loaded with bonus features.


BUZZIN' THE 'B'S:

In "Vamp
" (1986), starring Chris Makepeace, Robert Rusler, Grace Jones, Dedee Pfeiffer and Gedde Watanabe, two fraternity pledges head to a seedy part of town to find some entertainment for their college friends but are faced with bloodthirsty vampires. Keith and AJ want to make the right impression at college and so they devise a plan to get them into the best frathouse on campus. They head to the After Dark Club where they want
to find a stripper for a party their friends won't forget; instead they find themselves among vampires led by Kinky Katrina. On Blu-ray from Arrow Video/MVD Entertainment ... Horror master Wes Craven achieved critical and commercial success with the likes of "Scream" and "A Nightmare on Elm Street" -- but for many genre fans, the director's seminal 1977 effort "The Hills Have Eyes
" remains his masterpiece. Taking a detour whilst on route to Los Angeles, the Carter family run into trouble when their camper van breaks down in the middle of the desert. Stranded, the family find themselves at the mercy of a group of monstrous cannibals lurking in the surrounding hills. With their lives under threat, the Carters are forced to fight back by any means necessary. As grueling a viewing experience today as it was upon initial release, "The Hills Have Eyes" stands alongside the likes of "The Texas Chain Saw Massacre" and "Night of the Living Dead" as one of the defining moments in American horror cinema. Brand new 4K restoration of the film, supervised by producer Peter Locke and viewable with both original and alternate endings. Original uncompressed PCM mono audio. On Blu-ray from Arrow Video/MVD Entertainment ... The sci-fi drama "Approaching the Unknown
" (2016), starring Mark Strong, Luke Wilson and Sanaa Lathan, follows Captain William D. Stanaforth (Strong) as he embarks on a one-way solo mission, taking humanity's first steps toward colonizing Mars. Although the entire world is watching him, he is completely alone in a dark and distant sea of stars. Stanaforth rockets bravely through space facing insurmountable odds, but as
the journey takes a toll on his life-sustaining systems, he is forced to make impossible choices that threaten his sanity, mission and very existence. From Paramount ... In the thriller "Broken Vows
" (2016), starring Jaimie Alexander, Wes Bentley, Cam Gigandet and Alexandra Breckenridge, Tara (Jaimie Alexander) finds her life unraveling after hooking up with bartender Patrick (Bentley) during her bachelorette party in New Orleans. Patrick becomes obsessed with Tara, not knowing she's about to marry Michael (Gigande), and tracks her down to her quiet California home, where his obsession turns violent. From Lionsgate ... When his estranged teenaged daughter (Erin Moriarty) is targeted by a drug cartel, ex-convict John Link (Mel Gibson) must call upon connections from his criminal past and his own lethal skills to save his daughter's future in "Blood Father
" (2016). Co-stars Diego Luna, Michael Parks and William H. Macy. On DVD, Blu-ray Disc from Lionsgate ... Here's a really wacky one: "Bubba the Redneck Werewolf
" (2014), starring Fred Lass, Malone Thomas, Mitch Hyman, Chris Stephens. Based on the cult classic comic book series that first appeared in 1996. Cracker County is under attack and lovesick dog catcher Bubba Blanche has been transformed into a ferocious, cigar smoking Werewolf in order to save the day. But first he's got to conquer a beer or two. And maybe a plate of chicken wings. Bubba the Redneck Werewolf (Fred Lass) and a host of riotous hillbillies fight to save their town of Broken Taint from the forces of evil.
Bubba (Chris Stephens) is a nightshift dogcatcher and local laughingstock who longs to win back the heart of his high school sweetheart, Bobbie Jo (Malone Thomas). But when the Devil (Bubba comic-creator Mitch Hyman) comes down to Florida, Bubba signs a deal to make himself a bad-ass, only to wake up the next morning permanently transformed into the most monstrous Werewolf. In order to save his town and be the hero he longs to be, Bubba will have to navigate a country crock of malicious bikers, cryptic hobos, gaseous gypsies, and even a zombie hoard -- all leading up to a climactic duel with the dark prince himself. On DVD, Blu-ray Disc from MVD Entertainment ... "Tales of Poe
" (2016) is an anthology of three Poe stories ("The Tell Tale Heart," "The Cask of Amontillado," and "Dreams") that combines the classic horror prose with the star power of legendary scream queens Adrienne King ("Friday the 13th," "Friday the 13th Part 2"), Caroline Williams ("Texas Chainsaw Massacre 2," "Halloween 2"), Amy Steel ("Friday the 13th Part 2," "April Fool's Day") Debbie Rochon ("Model Hunger," "Hell Town") and Lesleh Donaldson ("Happy Birthday to Me," "Funeral Home"). From Wild Eye Releasing ... "The Devil's Forest
" (2015), starring Maria Simona Arsu, Patrick Sebastian Negrean and Marius Dan Munteanu, is based on true events. Rachel Kusza and her team of filmmakers travel to Transylvania to document the Hoia Baciu forest. A forest with a dark history of strange occurrences, ghost sightings and countless cases of missing people. After entering the forest, the film crew were never heard from again. After searching for the film crew for two years, Howard Redman (Rachel's teacher) found the crews camera buried in the snow. Before taking his own life, Redman uploaded the footage to the internet. From ITN Distribution/MVD ... In "She Who Must Burn
" (2015), starring Sarah Smyth, Missy Cross, Andrew Dunbar and Jewel Staite, Canadian cinema provocateur Larry Kent and co-writer Shane Twerdun have crafted a thought-provoking and
violent horror story centered around the all-too-real battle between personal choice, state-sanctioned law and religious dogma. Sarah Smyth ("Cedar Cove," "Supernatural") headlines as a healthcare provider at odds with the evangelical family in her small town. When she refuses to stop seeing women in need and even helps a desperate member of their own family, they decide she is to blame for the mysterious deaths in the community and must pay. A deadly storm heads towards a small mining village as the local preacher feeds the dark resentments seething in the souls of its citizens. Angela is the only medical resource for women in this unfortunate town where stillbirths and cancer have become disturbingly common. The local preacher and his followers blame Angela for the miscarriages and deaths, and even her Deputy Sheriff boyfriend can't protect her from their wrath. From Midnight Releasing ... In "The Inhabitants
" (2015), starring Elise Couture, Michael Reed, India Pearl and Vasilios Asimakos, a young couple gets more than they bargained for when they renovate a neglected bed and breakfast in New England. After a series of disturbing events, the husband begins to suspect that something evil is lurking within the walls of this old house, and whatever it is has set its sights on his wife. From Filmrise/MVD ... In "Phantom of the Theatre
" (2016 -- China) -- set in circa-1930 Shanghai -- vengeful spirits of a performance troupe killed in a fire 13 years earlier, seek new victims as the playhouse reopens. Stars Ruby Lin, Yo Yang, Simon Yam, Huang Huan, Jing Gang Shan, Zhang Zi Feng. From Well Go USA ... "The Invoking 3: Paranormal Dimensions
" (2016), starring Pavel Soucoupe, Lee Mathews, Patrick Rea, Ruben Rodriguez and Anthony Fanneli, is the third chapter/sequel in the "Invoking" horror series. Hundreds of disturbing paranormal events occur every year; most of these terrifying encounters go unreported -- until now. In this disturbing world the undead come to wreak havoc upon the living wity grim reapers, evil poltergeists, satanic forces and conjured spirits. From Ruthless/MVD.


ON THE INDIE FRONT:

In "Len & Company
" (2015 -- Canada), starring Rhys Ifans, Jack Kilmer, Juno Temple and Kathryn Hahn, Len (Ifans), a punk rocker-turned-in-demand pop producer, retreats to his country home for some time away from the pressures of the business following a very public meltdown. His solitude is interrupted, however, when he receives a visit from some surprise guests: his estranged son (Kilmer) and pop star protégé (Temple) who arrive with complications of their own and who shake the prickly Len out of his stupor. From IFC Films.


FOR THE FAMILY:

"Adventure Time: The Complete Sixth Season" (2014-15) contains all 43 episodes from the popular, award-winning series. Escape to the fantastic Land of Ooo, with Jake the Dog and Finn the Human on the sixth season of Cartoon Network's Emmy and Peabody Award-winning animated series. A boy named Finn and his adoptive brother Jake, a wise, shapeshifting dog, are best
friends who set out on a series of wondrous adventures in the post-apocalyptic land of Ooo. The Land of Ooo, which is a mystical place filled with mountains, forests, winding rivers and cities, is home to several strange and unique characters. Throughout their captivating adventures, Finn and Jake encounter several of Ooo's most extraordinary inhabitants, including Princess Bubblegum, The Ice King, Flame Princess, Lumpy Space Princess and Marceline the Vampire Queen. In three-disc DVD, two-disc Blu-ray sets. From Cartoon Network/Warner ... "Nickelodeon Favorites: A Very Nick Jr. Christmas" (2016) is anthology of six Nickelodeon preschool favorite holiday-themed episodes: "Blaze and the Monster Machines - Monster Machine Christmas," "Shimmer and Shine - Santa's Little Genies," "Dora and Friends: Into the City! - Shivers the Snowman," "Bubble Guppies - A Very Guppy Christmas!," "Wallykazam! - Wally Saves the Trollidays" and "Wallykazam! - Snow Place Like Home." $14.99 from Paramount.


SPECIAL INTEREST:

Told through the eyes of those who survived the harrowing Mount Everest avalanche on April 18, 2014, "Sherpa
" (2015 -- Australia) touchingly demonstrates how vital and integral Sherpas are to Everest's history and continued legacy. Every year, Western mountain climbers make news ascending Mount Everest. But the compelling stories of the Sherpas, the Nepalese guides who risk their lives to provide for their families, have gone untold -- until now. The film chronicles the fateful 2014 expedition and the tragic avalanche that spurred the Sherpas to make a stand for human rights and respect. From Lionsgate ... In "Hillary's America
" (2016), bestselling author Dinesh D'Souza reveals the allegedly sordid truth about Hillary Clinton and the secret history of the Democratic Party, and what a country lead by the Democrats would look like. This controversial film has been released at a critical time leading up to the 2016 presidential campaign and challenges the state of American politics. Based on D'Souza's book. On DVD, Blu-ray Disc from Lionsgate.


FROM TV TO DVD:

"Feed the Beast: Season 1" (2016) is a three-disc set with 10 episodes. David Schwimmer and Jim Sturgess star as two friends who risk it all when they open a restaurant in the Bronx, and find they have to navigate in a world of petty criminals, corrupt officials, and violent gangsters. On DVD, Blu-ray Disc from Lionsgate ... "Impractical Jokers: The Complete Fourth Season" (2015) is a three-disc set with all 26 episodes, including the "Impractical Jokers 100th Episode Live Punishment
Special," which saw the stars test their balance and fear of heights with a high-wire walk from New York City's South Street Seaport, resulting in 3.7 million viewers and 150 million social media impressions. "Impractical Jokers is the longest-running series on truTV with season four becoming a top-five cable program among Men 18-24 and Men 18-34 in its time period." From Turner ... "Mike & Molly: The Complete Sixth and Final Season" (2016) features all 13 of the series' final episodes about the warm-hearted working-class Chicago couple who always find a way to make true love work, starring Billy Gardell and Melissa McCarthy. From Warner ... From the delightfully twisted minds behind TV's "Robot Chicken" comes the uncensored edition of Crackle's edgy stop-motion animated comedy-adventure "Supermansion: Season 1" (2015). The two-disc set with all 13 uncensored episodes of the series follows the League of Freedom, a group of hapless superheroes who are fighting to stay relevant in a changing world. Led by their aging leader Titanium Rex, voiced by Bryan Cranston, the League of Freedom live together in a mansion and work together battling evildoers, government funding restrictions, modern technology and their own personal demons. Titanium Rex is an aging superhero who has long been the head of the League of Freedom, a once-proud assembly of superheroes that isn't what it used to be. The irritable Titanium Rex finds himself playing mentor to a new crop of Millennial-aged heroes who have little interest in their noble profession. Much to his dismay, they're all thrown together to live in the SuperMansion, where the young heroes learn how to harness their superpowers and fight for justice, liberty -- and the need to stay relevant to society. Also starring Zeb Wells and Keegan-Michael Key, with guest stars Seth Green, Chris Pine, Nick Kroll, Ron Perlman, Matthew Senreich and more. From Sony.

Check out other October 11-October 17 DVD/Blu-ray releases and reviews at OnVideo.