New on DVD and Blu-ray Week of October 4-October 10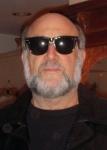 By Harley Lond - 10/04/16 at 09:51 AM CT
FROM THE BIG SCREEN:
"The Purge -- Election Year" is the third -- and last entry --in the highly creative "Purge" trilogy, which began in 2013 with Ethan Hawke and Lena Headey's wealthy family being attacked by purgers on the only night of the year when any and all crimes --including murder -- are legal. The second entry, "The Purge: Anarchy" (2014), revolves around three groups of people trying to survive an annual Purge; their stories intertwine and come together when they join up with an ex-cop (Frank Grillo) out for revenge. This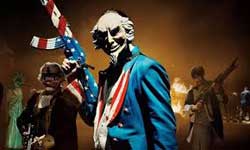 "Purge" -- though lacking the locomotive-style excitement, intensity and gravitas of the sophomore effort, still titillates with new twists and turns -- and new ways of killing. This time Grillo returns as the head of security for Senator Charlie Roan, a Presidential candidate targeted for death on Purge night because of her stance against the ruling right-wing "New Founding Fathers" and her anti-Purge sentiments. Though some plot points are telegraphed well in advance and are obvious, and you pretty much know who is going to get killed and when, the joy here is the execution of the stylish scenario and the well-wrought set pieces (nods to director James DeMonaco and cinematographer Jacques Jouffret) as you sit and wonder how the characters are going to survive the Purge and stay alive. And while the second "Purge" ended on a political note of the haves vs. the have-nots, there's a great deal of right vs. left political sentiments thrown in for good measure this time around. And watch for the cool slap at some Russian tourist purgers. "The Purge: Election Year
" is a fresh breeze in a summer of otherwise rancid sequels. From Universal.

Also due this weeK "X-men: Apocalypse
," the latest in the Marvel world of X-Men; the DVD was unavailable for review, which is just as well since the studio (Fox) doesn't need another bad review of its faltering franchise (according to Rotten Tomatoes, it's "a middling chapter of the venerable superhero franchise") ... and "Swiss Army Man
," in which a young man (Paul Dano) is stranded on a deserted island, having given up all hope of ever making it home again until a corpse named Manny (Daniel Radcliffe) washes up onshore and the two become fast friends. From Lionsgate.


THIS WEEK'S HIGHLIGHT:

Not seen since their original broadcast -- and new to retail -- the "The Tonight Show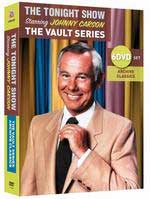 Starring Johnny Carson: The Vault Series" features some of the most requested shows of all time and offers the best of Johnny, Ed and Doc, with guests like Bob Hope, Dean Martin, Richard Pryor, Paul McCartney, Muhammad Ali and Bing Crosby, unforgettable animal acts, magicians and more. The Vault Series retail DVD configurations includes a single disc release (2 shows; $14.95), a three-disc collector's set (six shows + nearly an hour of bonus features; $39.95), a six-disc collector's set (12 shows + two hours of exclusive extras; $59.95) and a 12-disc deluxe edition collector's set (24 shows + over 4 hours of exclusive extras; $99.95). Read more here. From Time Life.


BUZZIN' THE 'B'S:

Set in the near future, the apocalyptic drama "Into the Forest
" (2016) Ellen Page, Evan Rachel Wood, Max Minghella follows two sisters whose peaceful lives are disrupted one day by a worldwide power outage. The sisters must work together in order to survive in their increasingly treacherous new world, fighting intruders, disease, loneliness and starvation. On DVD, Blu-ray Disc from Lionsgate ... "Complete Unknown
" (2016), starring Rachel Weisz, Michael Shannon, Kathy Bates, Danny Glover, Chris Lowell, Condola Rashad and Erin Darke, is the first English-language film from acclaimed filmmaker Joshua Marston ("Maria Full of Grace," "The Forgiveness of Blood").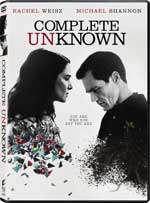 This shape-shifting tale of the perils and pleasures of self-reinvention begins at a dinner party, when Tom's (Michael Shannon) co-worker arrives with an intriguing date named Alice (Rachel Weisz). Tom is convinced he knows her, but she refuses to acknowledge their history. And when Alice makes a hasty exit, Tom sets off after her. What follows is an all-night odyssey shared by two people, one needing to change his life, the other questioning how to stop changing. From Sony ... In "Wild Oats
" (2015), starring Shirley MacLaine, Jessica Lange, Billy Connelly, Demi Moore, Howard Hesseman and Judd Hirsch, Eva (MacLaine), a widow and retired history teacher, enjoys a quiet life -- until everything changes when she receives a life insurance check accidentally made out for $5,000,000 instead of the expected $50,000. At the not-so-gentle urging her best friend Maddie (Lange), Eva deposits the money and the two friends head to the Canary Islands with every intention of living it up. But their fantasy is short-lived when they discover that they have become media sensations overnight. Fugitives from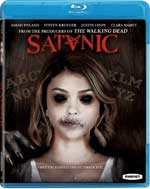 justice, the two are forced to outwit a trio of conmen, outmaneuver a dogged life insurance agent Vespucci who has teamed up with Eva's daughter, Crystal (Moore), and outrun the law. From Anchor Bay ... The horror film "Satanic
" (2016), starring Sarah Hyland, Steven Krueger, Justin Chon and Clara Mamet, follows a van full of young, college-aged coeds who are visiting old Satanic Panic-era sites in Los Angeles. They end up following the creepy owner of an occult store home, only to find themselves saving a suspicious girl from an apparent human sacrifice. Only this "victim" turns out to be much more dangerous than the cult from which she escaped. On DVD, Blu-ray Disc from Magnolia Home Entertainment ... After his engagement suddenly ends, "Joshy
" (2016) and a few of his friends decide to take advantage of what was supposed to be his bachelor party in Ojai, California. In their attempt to help Joshy deal with the recent turn of events, the guys turn the getaway info a raucous weekend filled with drugs, booze debauchery, and hot tubs. Stars Thomas Middleditch, Nick Kroll, Jenny Slate. On DVD, Blu-ray Disc from Lionsgate ... In "The Mind's Eye
" (2015), starring Grahm Skipper, Lauren Ashley Carter nd John Speredakos, a throwback to the early films of Brian De Palma and David Cronenberg. A young couple, born with incredible psychokinetic capabilities are tracked down by a deranged doctor intent on harvesting their powers. But even after escaping his sinister institution, the corrupt doctor stops at nothing to track them down so that he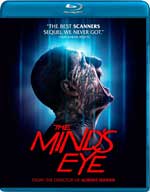 may continue to siphon their gifts for his own use.On DVD, Blu-ray Disc from RLJ Entertainment ... In "Fender Bender
" (2016), starring Makenzie Vega, Dre Davis, Cassidy Freeman and Bill Sage, 17-year-old Hilary has just received her driver's license ... only to have her first accident shortly thereafter. Innocently exchanging her personal information with the remorseful stranger behind the wheel, Hilary returns home for a quiet evening with friends. But when the man she so readily handed all of her information to reveals himself to be something much darker and sinister than she could imagine, Hilary finds herself in a head-on collision with terror. On DVD, Blu-ray Disc from Scream Factory ... In "They're Watching
" (2016 -- USA/Romania), starring Brigid Brannagh, Carrie Genzel, Kris Lemche, David Alpay and Dimitri Diatchenko, when the popular TV reality show "Home Hunters Global" shoots an episode in a remote Eastern European town, the crew discovers that ":a house with old world charm" means "a total wreck," that superstitious villagers can make for a very uncomfortable production, and that the local legend about a monstrous witch may hit closer to home than they realize. From Anchor Bay ... In "6 Plots
" (2012), starring Alice Darling, Ryan Corr, Penelope Mitchell and Joey Coley-Sowry, after passing out at a party, a young woman wakes up to a strange phone message: A lunatic has abducted six friends and buried them in boxes around the city. Each box has its own deadly terror -- water, gasoline, insects -- waiting to kill its occupant. To add to the sadistic thrills, the killer is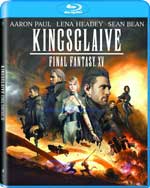 streaming footage of the trapped kids on the Internet --and to each other. Forbidden to call parents or police, the woman must use her wits to locate her friends' six death traps before their time runs out. From Lionsgate ... A group of friends get stranded in a seemingly abandoned town and find themselves stalked by a gang of violent psychopaths dressed as clowns in "Clowntown
" (2016), starring Brian Nagel, Lauren Elise, Andrew Staton, Katie Keene and Jeff Denton. From ITN Distribution ... In "Kingsglaive: Final Fantasy XV
", (2016) The magical kingdom of Lucis is home to the sacred Crystal, and the menacing empire of Niflheim is determined to steal it. King Regis of Lucis (Sean Bean) commands an elite force of soldiers called the Kingsglaive. Wielding their king's magic, Nyx (Aaron Paul) and his fellow soldiers fight to protect Lucis. As the overwhelming military might of the empire bears down, King Regis is faced with an impossible ultimatum -- to marry his son, Prince Noctis, to Princess Lunafreya of Tenebrae (Lena Headey), captive of Niflheim, and surrender his lands to the empire's rule. Although the king concedes, it becomes clear that the empire will stop at nothing to achieve their devious goals, with only the Kingsglaive standing between them and world domination. Based on the Final Fantasy video games. On DVD, Blu-ray Disc from Sony.


ON THE INDIE FRONT:
"Being Charlie
" (2016), directed by Rob Reiner and starring Nick Robinson, Cary Elwes, Morgan Saylor, Common and Devon Bostick, centers on the eponymous 18-year-old (Robinson) as he drifts in and out of rehab clinics for drug addiction, while his actor-turned-politician father (Elwes) runs for governor of California. Charlie begins a relationship with fellow rehab patient Eva (Saylor) and the two attempt to get clean, but they find maintaining sobriety is a constant fight ... with the odds against them. Based on personal experiences and their own family's battles, the film is co-written by Reiner's son, Nick Reiner, along with fellow recovering addict Matt Elisofon. From Anchor Bay ...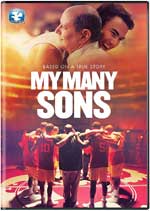 "My Many Sons
" (2015), starring Judge Reinhold, Michael Papajohn, Pfeifer Brown and Alex MacNicoll, follows the inspirational true story of legendary basketball coach Don Meyer (Judge Reinhold), who, despite becoming wheelchair-bound after a nearly fatal car wreck, passed Bobby Knight to become the most winning basketball coach in NCAA history. The Dove-approved film depicts how he took the time to build character in his players and the impact he had on generations of young people. He led his teams into the playoffs 19 times and compiled a 923-324 record during his 38-year career.

FOREIGN FILMS:
"The Last King
" (2016 - Norway), starring Jakob Oftebro and Kristofer Hivju, is based on true events. A battle for the throne between the Norwegian King Håkon and the Church's Bishopmen has left the country in the middle of a decades long civil war. Following an assassination attempt by those closest to him, the King reveals on his deathbed that he has a newborn son born in secret. To shield their newborn King from those looking to end the family bloodline, two Birch Leg fighters, Torstein and Skjervald, make the arduous journey across the snow-covered terrain to return him safely to the kingdom. On DVD, Blu-ray Disc from Magnolia Home Entertainment/Magnet Label.


FOR THE FAMILY:

In "Sesame Street: Monster Magic" (2016), Elmo and his friends discover the magic of numbers in their newest educational adventure. Sometimes magic doesn't turn out like you think it will, but through fun mishaps, it can help kids learn about critical thinking, problem solving and task persistence. Abby, Rosita, and Zoe celebrate the amazing number 7 by conjuring up "The Dance of the 7 Chickens," some spell-binding tricks, and even 7 Elmos. Then, Abby poofs Leela into the perfect party outfit with a magical game of dress-up. Along with their Sesame friends, kids can also learn about numbers, counting, emotions, friendship and using your imagination. From Warner ...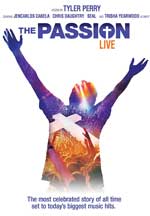 "The Passion Live" (2016), originally airing live on Fox in spring 2016, tells the 2000-year-old story of the last hours of Jesus Christ's life on Earth through passages from the Bible and a variety of popular music, sung by the cast and arranged specifically for the event by executive producer and hit music producer Adam Anders ("Glee," "Rock of Ages"). Set in the present, the event follows the dramatic and inspirational story of Jesus of Nazareth as he presides over the Last Supper, and is then betrayed by Judas, put on trial by Pontius Pilate, convicted, crucified and resurrected. This epic event was broadcast live from some of New Orleans' most iconic locations, while featuring a procession of hundreds of people carrying a 20-foot, illuminated cross from outside the Superdome to the live stage at Woldenberg Park on the banks of the Mississippi River. For this release, all live musical performances have been presented unabridged. Stars Tyler Perry, Seal, Trisha Yearwood, Chris Daughtry, Seal, Jencarlos Canela.From Shout! Factory ... "We Bare Bears: Viral Video" (2015-16) features 12 episodes from the Cartoon Network animated comedy series with funny storylines, clever pop culture references and adorable characters. "We Bare Bears" follows three bear siblings: Grizzly (Eric Edelstein), Panda (Bobby Moynihan) and Ice Bear (Demetri Martin), who try to fit in to society and make friends. The bear trio open up their own food truck,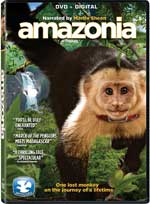 try to become Internet stars by making a viral video and try to save their home when it's threatened by a construction project. Panda develops a big crush on a woman who saves his life after he suffers a peanut allergy attack. Grizz becomes obsessed with a bear-sized burrito and takes it with him everywhere he goes. The bear brothers meet Chloe, a very smart girl who observes them for her college presentation and they also get to know Charlie, a Bigfoot who spends a weekend in their home. On DVD, Blu-ray Disc from Cartoon Network/Warner ... After a plane crash, Saï, a Capuchin monkey born and raised in captivity, finds himself alone and lost in the wilderness of the Amazon jungle in "Amazonia
" (2013). He learns to forage for food and to avoid predators while rediscovering his natural instincts to survive. One fateful day, he learns he's not the only capuchin in the Amazon. Live-action adventure narrated by Martin Sheen. From Lionsgate.


SPECIAL INTEREST:

As the U.S. approaches its most consequential presidential election in generations, a powerful, newly updated film "The Hunting of the President Redux"
(2014/2016) reveals just what is at stake for the country and the world. There can be no doubt that we live in one of the most tumultuous political climates in the nation's history, a climate where politicians can be toppled on a whim, election results disputed in the country's highest courts, and governors unceremoniously recalled. It's enough to leave even the most cynical voter asking, how did this happen? Harry Thomason and Nickolas Perry's incendiary documentary, based on the best-selling book "The Hunting of the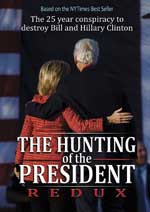 President" by journalists Gene Lyons and Joe Conason, offers a glimpse at the genesis of these partisan vendettas and explores the myths and truths behind the more than 25-year campaign to systematically destroy the political legacy of Bill and Hillary Clinton. The film was originally released in 2004, but anti-Clinton forces managed to get it largely suppressed. But now it is back -- with more eye-opening revelations -- and available for more people to see than was previously possible. The film, now including new interviews and insights, explains clearly and convincingly how and why right-wing zealots have tried to destroy the Clintons -- initially during Bill Clinton's presidential campaign and his two terms in office, and now as Hillary Clinton aims to make history by becoming America's first female president. From Virgil Films ... The documentary "The Homestretch
" (2016) follows three homeless teens as they fight to stay in school, graduate, and build a future. Each of these resilient, inspiring teenagers -- Roque, Kasey and Anthony -- will surprise and challenge audiences to rethink stereotypes of homelessness as they work to complete their education while facing the trauma of being alone and abandoned at an early age. Through haunting images, intimate scenes, and first-person narratives, the teens take us on their journeys of struggle and triumph. As their stories unfold, the film connects us deeply with larger issues of poverty, race, juvenile justice, immigration, foster care, and LGBTQ rights. Nationally broadcast on PBS "Independent Lens" and an Official Selection of AFI DOCS, Hot Docs, and Human Rights Watch film festivals. From Icarus Films ... "The Presidents Collection" (2016) is an unprecedented eight-part HISTORY chronicle of the personal lives and legacies of the remarkable men who have presided over the Oval Office, from George Washington to Barack Obama -- just in time for the upcoming election. Originally narrated by the Emmy-nominated Edward Herrmann, this updated collection will feature a revised version of the final episode focusing on President Barack Obama. With rare photographs and footage, as well as insights from esteemed journalists, scholars, and politicians from Walter Cronkite and David Brinkley to former President Jimmy Carter.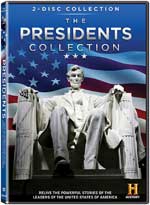 From Lionsgate ... "Hot Type: 150 Years of The Nation" (2015) is a vivid, inside look at America's oldest continuously published weekly magazine. Shot over three years in intimate, cinema verite style by famed documentarian Barbara Kopple, the film -- which begins by recounting The Nation's development from its 1865 founding by Republican abolitionists to its veer towards its liberal bent during the heyday of Roosevelt's New Deal -- captures the day-to-day pressures and challenges of publishing the progressive magazine as it follows reporters out into the field, the editors who shape their work, and the editor-in chief who tries to keep all of the plates spinning. Writers are the heart and soul of the magazine, and the film follows them extensively. Sasha Abramsky travels to West Texas to report on the years-long drought that has gripped the region and the devastating economic impact on farmers and residents. John Nichols unpacks what's going on behind the effort to recall Wisconsin governor Scott Walker. Amy Wilentz visits the "temporary" tent camps of Haiti, three years after the earthquake, to shed light on the dire conditions and lackluster international response. And Dani McClain reports on the Moral Monday movement in North Carolina, and its dynamic leader Rev. William Barber, as they push back against an extreme right-wing takeover of the state legislature. Featuring Rev. William Barber II, Bill Moyers, Rachel Maddow, Victor Navasky, Katrina vanden Heuvel, Ben Jealous, Amy Wilentz, Eric Alterman, Rick Perlstein, Betsy Reed and more. From First Run Features.


FROM TV TO DVD:

"The Andy Griffith Show: Christmas Special" features unedited versions of two Christmas episodes, both colorized and in black and white. "The Christmas Story" (Original air date: 12/19/60): Local "Scrooge" Ben Weaver manages to have harmless bootlegger Sam Muggins thrown into jail on Christmas, but the good folk of Mayberry have a unique plan of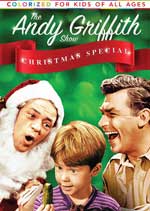 their own. "The Pickle Story" (Original air date: 12/18/61): Aunt Bee decides to enter her homemade pickles in the annual county fair contest -- only they taste like "kerosene cucumbers"! On DVD from CBS/Paramount ... "Banshee: The Complete Fourth Season" (2016) is a three-disc set with all eight episodes of the last season. The CINEMAX action drama charts the final twists and turns that follow Lucas Hood, an ex-convict who assumed the identity of sheriff in the Amish-area town Banshee, where his former lover and partner-in-crime was living under her own alias, Carrie Hopewell. The final season takes place two years after Lucas gave up his badge after a bloody, multimillion-dollar heist at the Camp Genoa Marine Base that proved costly. On DVD, Blu-ray Disc from HBO ... Set in Toronto at the dawn of the 20th century, "Murdoch Mysteries: A Merry Murdoch Christmas" (2015) explores the intriguing world of William Murdoch (Yannick Bisson), a methodical and dashing detective who pioneers innovative forensic techniques to solve some of the city's most gruesome murders. In this feature-length Christmas special, Murdoch and the team investigate when the host of a Christmas charity gala for sick children is killed, and all the presents he was going to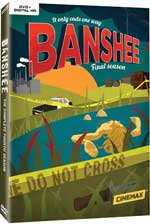 give away are stolen. From Acorn Media ... "The Venture Bros. Season Six" (2016) features eight episodes of Adult Swim's top-rated animated series. "The Venture Bros." follows the adventures of the Venture family, an eclectic clan comprised of the world-renowned Dr. Venture, a pill-popping, failed super scientist and father of the fraternal, not-so-bright twin brothers Hank and Dean. Joining them is their tough-as-nails bodyguard Brock (Patrick Warburton) who was appointed by the government to protect the family from any threat or violence. Together, they embark on a series of odd misadventures that take them around the globe as they fight off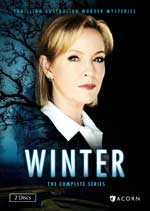 villains, most notably The Monarch, the family's arch villain. In this season, Dr. Venture inherits a fortune and moves his family into a spectacular new home in the Big Apple. On DVD, Blu-ray Disc from Warner ... "Vikings: Season 4 Volume 1" (2016) is a three-disc set with 10 episodes. On DVD, Blu-ray Disc from Fox ... "Winter: The Complete Series" (2015 -- Australia) is a two-disc set that includes the feature-length pilot "The Killing Field" and six episodes of the follow-up series, "Winter." After years of solving serious crimes, Detective Sergeant Eve Winter (Rebecca Gibney) has grown weary of the brutality and resigned herself to a quieter life. But when the search for a missing girl in a small Australian town uncovers five dead bodies in a field, Eve is convinced by her old partner and ex-flame, Lachlan McKenzie (Peter O'Brien) to join the case. In the subsequent series, now drawn back into detective work, Winter next leads a task force to investigate the murder of a 23-year-old mother. The case grows more complex when a federal agent shows up with information linking the crime to the attempted murder of another young woman. A fascinating, well acted series. From Acorn Media.

Check out other October 4-October 10 DVD/Blu-ray releases and reviews at OnVideo.