By Harley Lond - 08/30/16 at 02:36 AM CT
As we slowly head toward the end of Summer and segue to Labor Day, the weekly new releases slow to a trickle. But fear not: The Summer tent-pole films start arriving mid-September (with "Captain America: Civil War," "The Conjuring 2," "Central Intelligence") and continue making DVD and Blu-ray waves into the holidays. In the meantime ...

FROM THE BIG SCREEN:

There's "The Jungle Book" a live-action/CGI adventure based on Rudyard Kipling's timeless stories, inspired by Disney's classic 1967 animated film and centered on Mowgli (Neel Sethi), a man-cub who's been raised by a family of wolves. But Mowgli finds he is no longer welcome in the jungle when fearsome tiger Shere Khan (voice of Idris Elba), who bears the scars of Man, promises to eliminate what he sees as a threat. Mowgli's guardian,
the panther Bagheera (Ben Kingsley), shepherds the child to safety; along the way, the boy meets an affable, lazy bear named Baloo (Bill Murray), as well as a snake with hypnotic powers (Scarlett Johansson) and an orangutan (Christopher Walken) who wants to harness the power of fire. The delightful, visually stunning Jungle Book
(directed by "Iron Man" Jon Favreau) and also featuring the voices of Lupita Nyong'o, Giancarlo Esposito and Garry Shandling, tore up the boxoffice with a majestic $358 million. From Disney ... The romantic tearjerker "Me Before You
," adapted from the bestselling novel by Jo Jo Moyes, tells the story of the unexpected relationship that blossoms between a contented small town Englishwoman and the wealthy, paralyzed Londoner who hires her as his caretaker. The film stars Emilia Clarke ("Game of Thrones'" Daenerys Targaryen) and Sam Claflin ("The Hunger Games'" Finnick Odair) as the leads, supported by Janet McTeer, Charles Dance and Brendan Coyle. From Warner.


THIS WEEK'S HIGHLIGHTS:
Topping the rest of the releases this week is
"The Commitments
25th Anniversary Edition"
(1991). "The Irish are the blacks of Europe, Dubliners are the blacks of Ireland, and the North Siders are the blacks of Dublin ... so say it loud -- I'm black and I'm proud!" Or so Jimmy Rabbitte (Robert Arkins) tells his slightly puzzled friends as he tries to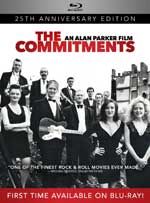 assemble a rhythm & blues show band in a working class community in Dublin in Alan Parker's stirring music film. Jimmy is a would-be music business wheeler and dealer, and he's decided what Dublin needs is a top-shelf soul band. However, top-shelf soul musicians are hard to find in Dublin, so he has to make do with what he can find. However, after a long round of auditions, Jimmy makes two inspired discoveries: Deco (Andrew Strong), an abrasive and alcoholic streetcar conductor who nevertheless has a voice like the risen ghost of Otis Redding, and Joey "The Lips" Fagan (Johnny Murphy), a horn player who knows soul music backwards and forwards and claims to have played with everyone from Wilson Pickett to Elvis Presley. Before long, the band -- called the Commitments -- is packing them in at local clubs. But do they have what it takes to make the big time? Based on the novel by Roddy Doyle, who also co-wrote the screenplay, "The Commitments" is sparked by fine performances by its young cast and enthusiastic performances of a number of '60s soul classics; the cast, who play their own instruments, reassembled the band for a concert tour after the film became a hit. On DVD, Blu-ray Disc from RLJ Entertainment.
The Criterion Collection this week has two gems from Orson Welles.
"Chimes at Midnight
"
(1966) was the crowning achievement of Welles's extraordinary film career, the culmination of the filmmaker's lifelong obsession with Shakespeare's ultimate rapscallion, Sir John Falstaff. Usually a comic supporting figure, Falstaff -- the loyal, often soused friend of King Henry IV's wayward son Prince Hal -- here becomes the focus: a robustly funny and ultimately tragic screen antihero played by Welles with looming,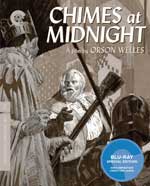 lumbering grace. Integrating elements from both "Henry IV" plays as well as "Richard II," "Henry V" and "The Merry Wives of Windsor," Welles created a gritty and unorthodox Shakespeare film, one that he intended, he said, as "a lament . . . for the death of Merrie England." Poetic, philosophical, and visceral -- with a kinetic centerpiece battle sequence that rivals anything else in the director's body of work -- "Chimes at Midnight" is as monumental as the figure at its heart. On DVD and Blu-ray, with a new 4K digital restoration, with uncompressed monaural soundtrack on the Blu-ray ...
"The Immortal Story
"
(1968) was Welles' first color film and final completed fictional feature, a moving and wistful adaptation of a tale by Isak Dinesen. Welles stars as a wealthy merchant in 19th-century Macao, who becomes obsessed with bringing to life an oft-related anecdote about a rich man who gives a poor sailor a small sum of money to impregnate his wife. Also starring an ethereal Jeanne Moreau, this jewel-like film, dreamily shot by Willy Kurant ("Masculin féminin") and suffused with the music of Erik Satie, is a brooding, evocative distillation of Welles' artistic interests -- a story about the nature of storytelling and the fine line between illusion and reality. On DVD and Blu-ray, with a new, restored 4K digital transfer of the English-language version of the film, with uncompressed monaural soundtrack on the Blu-ray.
BUZZIN' THE 'B'S:
In
"The Night Manager"
(2016), Hugh Laurie and Tom Hiddleston lead an incredible British cast in an intense BBC One/AMC spy thriller, in its original, uncensored version.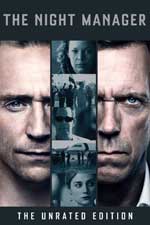 The miniseries based on John le Carré's best-selling spy novel follows hotel manager Jonathan Pine (Hiddleston) in his quest to bring down international arms dealer Richard Roper (Hugh Laurie). After being recruited by a British intelligence officer to infiltrate Roper's inner circle, Pine is thrust into a world of international intrigue – but in his quest to do the right thing, Pine must first become a criminal himself. Two-disc DVD and Blu-ray sets with all six unrated episodes, as originally aired on the BBC. From Sony ... In
"The Phenom
"
(2015), starring Ethan Hawke, Paul Giamatti and Johnny Simmons, a Major League rookie pitcher loses control over his pitching and is sent down to the minor leagues, where he begins sessions with an unorthodox sports psychologist. In the process, hidden conflicts with his overbearing father are brought to light, and the psychologist urges him to let go of the past so he can find success on the field. On DVD, Blu-ray Disc from RLJ Entertainment.
FROM TV TO DVD:
"Arrow: The Complete Fourth Season"
(2015-16) contains all 23 episodes from the fourth season as well as "The Flash" crossover episode. After defeating his most formidable foe to date and riding off into the sunset with longtime flame Felicity Smoak, Oliver Queen (aka The Arrow) left Star City with the hopes of beginning a new life. But will Oliver ever truly be able to leave behind his past as The Arrow, and, if so, what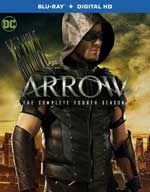 becomes of the team he has worked so hard to assemble? Will military vet John Diggle, Oliver's sister Thea Queen, and lawyer-turned-vigilante Laurel Lance continue Oliver's fight without him? And with Malcolm Merlyn having ascended to the top of the League of Assassins as the new Ra's al Ghul, is anyone really safe? Five-disc DVD, four-disc Blu-ray from Warner ...
"Blunt Talk"
(2015) is a two-disc set with all 10 episodes of the STARZ original half-hour series, set in Los Angeles, that follows Walter Blunt (Patrick Stewart), a British import intent on conquering the world of American cable news. Through the platform of his nightly news show, Blunt is on a mission to impart his wisdom and guidance on how Americans should live, think and behave. From Anchor Bay ...
"The Carol Burnett Show: The Lost Episodes Ultimate Collection"
is a 22-disc set with 45 of the long lost episodes from the first five seasons of "The Carol Burnett Show." Includes a collectible guest book, and over 20 hours of extras including a backstage tour of CBS Studio 33, bloopers and outtakes, and exclusive interviews with Alan Alda, Julie Andrews, Tony Bennett, Steve Carell, Tina Fey and Burt Reynolds, rare TV specials and more. The set features original broadcast episodes from Seasons 1-5 (1967-1972), hand-picked by Carol herself, not seen since their original airing more than 40 years ago. Fans will see the very first steps of a TV icon, the magic of Carol's cast coming together, and an incredible array of guest stars, including Carol's hero, Lucille Ball, along with Eddie Albert, Bing Crosby, Phyllis Diller, Bob Newhart, Don Rickles, Chita Rivera, Joan Rivers, Mel Torme, Nancy Wilson, Jonathan Winters and many, many more. From Time Life ...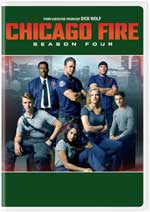 "Chicago Fire: Season Four"
(2015-16) is a six-disc set with all 23 episodes. Emotions flare during the fourth season of this drama about the brave firefighters, rescue squad members, and paramedics of Chicago Firehouse 51. As firehouse Lt. Matt Casey (Jesse Spencer) deals with the fallout of his undercover work and Rescue Squad Lt. Kelly Severide (Taylor Kinney) struggles with a demotion, personal matters threaten the focus needed for the crew's daily life-and-death decisions. From Primetime Emmy Award-winning executive producer Dick Wolf ("Law & Order"). From Universal ...
"Chicago Med: Season One"
(2015-16) is a five-disc set with all 18 episodes. From Primetime Emmy Award-winning executive producer Dick Wolf ("Law & Order") comes the newest installment of the compelling Chicago franchise. The doctors, nurses and staff of the city's most cutting-edge trauma center take on critical medical cases and their ethical dilemmas. Woven into this high-intensity environment are engrossing personal dramas where life or death is always on the line. Along with familiar faces from "Chicago Fire" and "Chicago P.D.," this ensemble cast includes Oliver Platt, S. Epatha Merkerson, Nick Gehlfuss, Yaya DaCost, Colin Donnell, Brian Tee, Torrey DeVitto and Rachel DiPillo. From Universal ...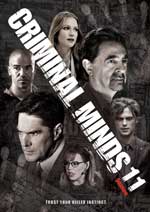 "Criminal Minds: The Eleventh Season"
(2015-16) is a six-disc set with all 22 episodes. Cases Cracked. Minds Blown. In Season 11 of "Criminal Minds", the FBI's Behavioral Analysis Unit (BAU) braves a relentless enemy that jeopardizes their professional lives and demands unprecedented personal sacrifices. Tackling a network of cunning, cutthroat hitmen linked by the Darknet, Special Agents Aaron Hotchner (Thomas Gibson), David Rossi (Joe Mantegna), Derek Morgan (Shemar Moore), Jennifer "JJ" Jareau (A.J. Cook), Dr. Spencer Reid (Matthew Gray Gubler), technical analyst Penelope Garcia (Kirsten Vangsness), and a new crew member, forensic psychologist Dr. Tara Lewis (Aisha Tyler) delve into the depths of the Dark Web -- and put their lives in peril like never before. From CBS/Paramount ...
"Miss Fisher's Murder Mysteries, Series 1-3 Collection"
(2012-15) features all 34 episodes on an 11-disc DVD and an eight-disc Blu-ray set. Armed with a razor-sharp wit (and a ladylike pistol), Essie Davis stars as the glamorous Miss Phryne Fisher, a lady detective in 1920s Australia with a fabulous sense of fun and a flair for solving crimes. Phryne tackles the toughest cases 1920s Melbourne has to offer, to the bemused exasperation of handsome Detective Inspector Jack Robinson (Nathan Page). Aided by her ever-faithful companion, "Dot" Williams (Ashleigh Cummings), and Constable Hugh Collins (Hugo Johnstone-Burt), Phryne sashays through back-alley jazz clubs and Melbourne high society, fighting injustice and leaving a trail of admirers in her wake. From Acorn Media ...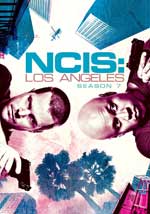 "NCIS: Los Angeles, Season 7"
(2015-16) is a six-disc set with all 24 episodes. Agents "G" Callen (Chris O'Donnell) and Sam Hanna (LL Cool J) ratchet up the action in the seventh season of "NCIS: Los Angeles." Together with Special Agent Kensi Blye (Daniela Ruah), LAPD Detective Marty Deeks (Eric Christian Olsen), computer whiz Eric Beale (Barrett Foa) and expert analyst Nell Jones (Renée Felice Smith), this A-list crew fearlessly takes on international and domestic enemies, including Korean spies, ISIS brides and Russian mobsters. Tracking the global threats that keep the world on alert, as well as the personal challenges that keep the agents on their toes, are Operations Manager Hetty Lange (Linda Hunt) and Assistant Director Owen Granger (Miguel Ferrer). From CBS/Paramount ...
"19-2, Season 2"
(2015) is a three-disc set with 10 episodes of the gritty Canadian police drama about partners in the Montreal Police Department who must put their differences aside as their lives intertwine professionally and personally. With news of a mole in Station 19, Officer Ben Chartier (Jared Keeso) begins investigating his fellow cops, including his own partner, Nick Barron (Adrian Holmes). But when Ben and Nick respond to an active school-shooting, each man must put aside his reservations and trust his partner with his life. As the station recovers after the shooting, the race to find the mole borders on desperation, and Nick gets in too deep. From Acorn Media ...
"Shameless: The Complete Sixth Season"
(2016) comes packed on a three-DVD set or a two-disc Blu-ray set, with all 12 episodes of the Showtime series starring William H. Macy as Frank Gallagher, the outspoken, alcoholic, single father of six clever and resourceful kids from Chicago's South Side. From Warner.
Check out other August 30-September 5 DVD/Blu-ray releases and reviews at OnVideo.
Comments