New on DVD and Blu-ray Week of August 9-August 15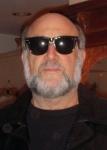 By Harley Lond - 08/09/16 at 02:52 AM CT
FROM THE BIG SCREEN:
Eccentric director Tom Tykwer ("Run Lola Run," "Heaven," "Perfume: The Story of a Murderer") finally goes American middle-of-the-road with "A Hologram for the King," in which a recently divorced American businessman (Tom Hanks) is sent to Saudi Arabia to close what he hopes will be the deal of a lifetime -- pitching a state-of-the-art holographic teleconferencing system to a king. Baffled by local customs and stymied by an opaque bureaucracy, he eventually finds his footing with the help of a wise-cracking taxi driver (Alexander Black) and a beautiful Saudi doctor (Sarita Choudhury). A Hologram for the King
co-stars Ben Whishaw, Tom Skerritt, Sidse Babett Knudsen. Extras include a trio of behind-the-scenes featurettes. From Lionsgate.


THIS WEEK'S HIGHLIGHTS:

"The Tunnel" (2016) is a British crime drama -- from the makers of the Broadchurch series -- set against the backdrop of Europe in crisis. When a prominent French politician is found dead in the middle of the Channel Tunnel, straddling the border between the UK and France, detectives Karl Roebuck, played by Stephen Dillane and Elise Wassermann,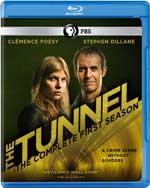 played by Clémence Poésy, are sent to investigate on behalf of their respective countries. The case takes a surreal turn when a shocking discovery is made at the crime scene, forcing the French and British police into an uneasy partnership. As the serial killer uses ever more elaborate and ingenious methods to highlight the moral bankruptcy of modern society, Karl and Elise are drawn deeper into his increasingly personal agenda. Based on the original hit Swedish series from Filmlance International "The Bridge." Unlike recent U.S. remakes of foreign series -- in particular the American version of "The Bridge" and the American version of the French "The Returned," this remake duplicates the Swedish series -- with scenes and dialogue almost verbatim from the original -- but with a decidedly French and British spin to it. The 10-parter is enthralling and gripping -- despite the fact that we knew exactly what was going to happen and how the series would end. On DVD, Blu-ray Disc from PBS Distribution.

"A Monster With a Thousand Heads
" (2016 -- Mexico) is a taut and efficient mix of thriller, drama and socio-political commentary from Mexican-based Uruguayan filmmaker Rodrigo Plá. When Sonia (Jana Raluy) receives the news that her husband's cancer has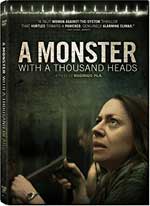 progressed to a terminal stage, she attempts to get insurance company approval for the care that can help him but is rebuffed at very turn by indifference and negligence. Taking matters into her own hands, she works her way from hospital employees and doctors up to senior officials and insurance company executives, getting increasingly desperate -- and violent -- the higher up she goes in the health care hierarchy. Although this cautionary tale about corruption and inefficiency doesn't punch as much a wallop as it could -- see, for example, the 2014 Argentine-Spanish black comedy revenge anthology "Wild Tales" for the impact of vengeance -- the fine acting and superb cinematography still holds your interest and makes the film small pleasure. From Music Box Films.

"Women He's Undressed
" (2015) is a documentary that traces the rise and fall and rise again of one of the most prolific, and spectacularly talented costume designers of Hollywood's golden age: legendary three-time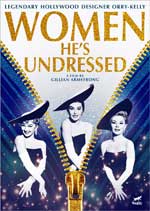 Academy Award winner Orry-Kelly. Tracing his four-decade career (which included a very close, live-in relationship with a young Cary Grant) and dazzling creative relationships with a who's who of Hollywood, this dishy and glamorous film -- inspired by his recently published posthumous, long-lost memoir, discovered in a pillow case -- unveils the secrets of one of Hollywood's most singular and outspoken talents. Veteran Australian filmmaker Gillian Armstrong ("My Brilliant Career") mixes recreations of Orry-Kelly's life with testimonies from intimates, admirers, and Hollywood royalty to create an unforgettable portrait of one of Hollywood's grand godfathers of glamour. Outspokenly gay at a time when Hollywood was deeply conservative, a lover of boxing and booze, a charming rebel with a biting wit, Australian born Orry-Kelly always lived a life of artistic and personal integrity. His accounts of life behind the Hollywood golden curtain are legendary, and include his very close relationship with handsome British actor Archie Leach, who later changed his name to become Cary Grant, and entertaining stories of his powerful friendships with top actresses and Hollywood icons of the time, including Bette Davis and Jack and Ann Warner. From Wolfe Video.


FOREIGN FILMS:

In "The Tiger
" (2015 -- South Korea), starring Choi Min-sik, Jung Man-sik and Kim Sang-ho, an ex-sharpshooter for the Kingdom of Korea is hunting the last tiger in Japanese-occupied Korea in 1925. But Japanese forces and vicious local poachers also seek "The Four-Legged Mountain Lord," and will stop at nothing to claim their prey. On DVD, Blu-ray Disc from Well Go USA.


FOR THE FAMILY: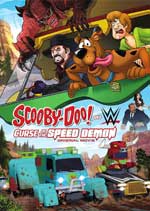 In "Scooby-Doo! and WWE: Curse of the Speed Demon" (2016), everyone's favorite mystery-solving gang reunites with WWE to defeat the evil phantom, Inferno, in this all-new animated film. When Scooby and the gang attend an off-road racing competition, the last thing they expect is to stumble upon a menacing phantom. However, before they can say "ruh-roh," things take a turn for the worse, as Inferno schemes to sabotage the race and cause chaos for everyone. With the help of WWE Superstars Triple H, Paige and Sheamus, as well as Scooby's new driving partner, The Undertaker, it's up to Scooby-Doo and the Mystery Inc. gang to save the race before it's too late. With a star-studded voice cast, including WWE Superstars The Undertaker, Triple H, Paige, Sheamus, Mr. McMahon, Stephanie McMahon, Lana, Rusev, The Miz, Kofi Kingston, and Goldust. On DVD, Blu-ray/DVD Combo from Warner.


SPECIAL INTEREST:

"They came out of nowhere." That was the common refrain when ISIS captured the world's attention by seizing large swaths of Iraq, declaring an Islamic caliphate, and initiating a series of deadly terrorist attacks around the globe, including those in Paris and Brussels. But "Frontline: The Secret History of ISIS" (2016) reveals in grim detail that the emergence of the brutal terrorist group should not have been a surprise — especially to the U.S. government. Going behind the headlines, the film shows how Abu Musab al-Zarqawi, a one-time thug turned jihadi leader, was able to outmaneuver the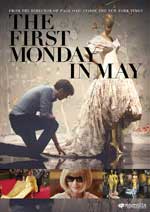 American government for a time and build a brutal terrorist organization that would destabilize the Middle East and inflict violence around the world. An epic story spanning more than a decade, the program lays out decisions made by the United States government and their unintended consequences: from a missed opportunity to kill Zarqawi in 2002, to a speech by former Secretary of State Colin Powell that inadvertently turned Zarqawi into a jihadist celebrity, to multiple missteps in the occupation of Iraq, to the Obama administration's failure to counter the threat posed by ISIS in Syria. From PBS Distribution ... "The First Monday in May
" (2016) follows the creation of The Metropolitan Museum of Art's most attended fashion exhibition in history, "China: Through The Looking Glass," an exploration of Chinese-inspired Western fashions by Costume Institute curator Andrew Bolton. Featuring a cast of renowned artists in various fields (including filmmaker Wong Kar Wai and iconic fashion designers Karl Lagerfeld, Jean Paul Gaultier and John Galliano), as well as a host of contemporary pop icons like Rihanna, the movie dives into the debate about whether fashion should be viewed as art. From Magnolia Home Entertainment.


FROM TV TO DVD:

"11.22.63" (2016) is a two-disc set with all eight episodes of the Hulu Original series based on the number-one bestselling novel by Stephen King about the JFK assassination. James Franco stars as Jake Epping, a high school teacher at a loss with his life, who wants to make a difference and do something meaningful. Encouraged by his ailing friend (Chris Cooper), Jake journeys back in time to prevent the assassination of President John F. Kennedy. The story transports audiences into the world of 1960s Texas as Jake explores the multiple mysteries surrounding the alleged assassin Lee Harvey Oswald (Daniel Webber). But Jake's mission faces threats not only from Oswald, but from Sadie (Sarah Gadon), a beautiful librarian he falls in love with, and from the Past itself ... which doesn't want to be changed. And if the Past doesn't want to be changed, it will push back ­-- often violently. On DVD, Blu-ray from Warner ...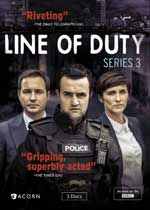 "Line Of Duty, Series 3" (2016) is a three-disc set with six episodes. The powerful, critically acclaimed BBC drama returns with Detective Sergeant Steve Arnott (Martin Compston) and Detective Constable Kate Fleming (Vicky McClure) back on the trail of corrupt police officers. After a criminal is shot dead during a police raid, the AC-12 team begins examining the conduct of Sergeant Danny Waldron (Daniel Mays), leader of an elite unit. But Waldron's loyal team obstructs the investigation, and the truth about the shooting proves more complicated than Arnott and Fleming could ever have imagined. From Acorn Media ... "Perry Mason: The Complete Movie Collection" revisits all the suspense of one of television's most acclaimed courtroom dramas. In the new 15-disc set, the iconic titular attorney -- Hollywood legend Raymond Burr -- works passionately to solve cases involving bribery, extortion, entrapment and murder. As a famed defense lawyer, he cracks seemingly unsolvable mysteries to clear the names of the innocent, and bring justice to the wretched within the courtroom. Includes all 30 digitally enhanced made-for-television movies. From Paramount ... "Supergirl: The Complete First Season" (2015-16) includes all 20 episodes from Season 1. Born on the doomed planet Krypton, Kara Zor-El escaped at the same time as her cousin, Superman, but didn't arrive on Earth until years later after being lost in the Phantom Zone. Raised by her adopted family, the Danvers, Kara grew up in the shadow of her foster sister, Alex, and learned to hide the phenomenal powers she shares with her famous cousin. Years later, at age 24, and now living in National City while working as an assistant for Catco Worldwide Media mogul Cat Grant, Kara has spent so many years trying to fit in that she forgot to ever stand out. All that changes when she decides to embrace her superhuman abilities and become the hero she was always destined to be. Five-disc DVD, four-disc Blu-ray from Warner.

Check out other August 9-August 15 DVD releases and reviews at OnVideo.