New on DVD and Blu-ray Week of May 24-May 30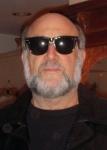 By Harley Lond - 05/24/16 at 03:44 AM CT
THIS WEEK'S BEST BETS:
The 60s and 70s were a heady time for films; almost every month a new feature from France or Germany or England would invade American theaters with exciting new cinematic adventures, adding new names to the roster of great directors that had so changed cinema. In the 1970s, Wim Wenders was among the first true international breakthrough artists of the revolutionary New German Cinema, a filmmaker whose fascination with the physical landscapes and emotional contours of the open road proved to be universal. In the middle of the 1970s, Wenders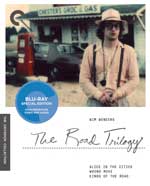 embarked on a three-film journey that took him from the wide roads of Germany to the endless highways of the United States and back again. Starring Rudiger Vogler as the director's alter ego, "Alice in the Cities "(1974), "Wrong Move" (1975) and "Kings of the Road" (1976) are dramas of emotional transformation that follow their characters' searches for themselves, all rendered with uncommon soulfulness and visual poetry. The Criterion Collection has brought all three films together in one set, "Wim Wenders: The Road Trilogy
," as a four-disc DVD or three-disc Blu-ray set, with new, restored 4K digital transfers of all three films, commissioned by the Wim Wenders Foundation and supervised by Wenders ... Also from Criterion this week is a masterpiece from idiosyncratic director Robert Altman, "The Player
" (1992) A Hollywood studio executive with a shaky moral compass (Tim Robbins) finds himself caught up in a criminal situation that would fit right into one of his movie projects, in this biting industry satire. Mixing elements of film noir with sly insider comedy, "The Player," based on a novel by Michael Tolkin, functions as both a nifty stylish murder story and a commentary on its own making, and it is stocked with a heroic supporting cast (Peter Gallagher, Whoopi Goldberg, Greta Scacchi, Dean Stockwell, Fred Ward, Lyle Lovett) and a lineup of star cameos that make for an astonishing Hollywood who's who. This complexly woven grand entertainment (which kicks off with one of American cinema's most audacious and acclaimed opening shots) was the film that marked Altman's triumphant commercial comeback in the early 1990s. On DVD and Blu-ray, in a new 4K digital restoration, with DTS-HD Master Audio 2.0 surround soundtrack on the Blu-ray.

The Shout! Factory has been working overtime remastering dozens of American cult classics and bringing them out in nicely done Blu-ray packages. This week they have on hand two goodies: Michael Mann's depressingly creepy "Manhunter
" (1986), starring William Petersen,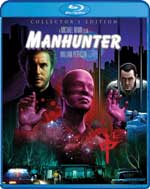 Brian Cox, Tom Noonan, Joan Allen, Dennis Farina, Kim Greist and Stephen Lang, in a Blu-ray debut. "Manhunter" is the first film to feature the iconic character Hannibal Lecktor, and it follows former FBI profiler Will Graham (William Petersen) as he reluctantly returns to his old job to track a horrific serial killer known as the "Tooth Fairy." But in order to get into the mind of this maniac, Graham must face another: Lecktor (Brian Cox), the imprisoned psychiatrist whose own insanity almost cost Graham his life ... and whose insights into the "Tooth Fairy" could prove as dangerous as the killer himself. Available as a two-disc set with the theatrical release and Mann's director's cut ... and Curtis Hanson's off-kilter "Bad Influence
" (1990) in a Blu-ray debut. Quiet, unassuming financial analyst Michael Boll (James Spader) lives a successful-yet-timid life, lacking in risks or rewards. When he crosses paths with the enigmatic Alex (Rob Lowe), the two form a friendship based on ever-increasingly bold behavior. When Michael's new pal pushes things too far, however, Michael wants out ... but the mysterious Alex has no desire to set him free from the seductively dangerous lifestyle he's dragged him into.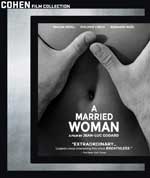 And, last but not least this week, there's a stunning new HD restoration from the original negative of Jean-Luc Godard's "A Married Woman
" (1964), presented for the first time in the U.S. The plot appears to be simple: Charlotte (Macha Méril) is a young, bourgeois married woman having an affair with an actor. When she discovers that she's pregnant, she must decide which man is the father and which man she will stay with. In Godard's hands, however, the film, described as "a film about a woman's beauty and the ugliness of her world," is also a biting critique of consumer culture and the media constructed obsession with image. Subtitled "Fragments of a Film Shot in 1964," in black and white, Godard creates a modernist collage that is beautifully shot by the director's longtime cinematographer Raoul Coutard. An often overlooked masterwork from Godard's most productive period. On DVD, Blu-ray from the Cohen Film Collection.


FROM THE BIG SCREEN:
"How to be Single
," an uneventful comedy about a group of unmarrieds in NYC, starring Dakota Johnson, Rebel Wilson, Damon Wayans Jr., and Leslie Mann; "The Finest Hours
," the remarkable true story of the greatest small boat rescue in Coast Guard history, on February 18, 1952, starring Chris Pine, Casey Affleck, Eric Bana, Ben Foster and John Ortiz; "Risen
," the Biblical story of the Resurrection, as told through the eyes of a non-believer, starring Joseph Fiennes, Tom Felton, Cliff Curtis, Peter Firth and Leonor Watling; and "Zoolander 2
: The Magnum Edition," a sequel that picks up after the original, with male models Derek Zoolander (Ben Stiller) and Hansel (Owen Wilson) recruited for a top secret mission in the world of high fashion where they must go after an assassin who's killing off the world's most beautiful people. Co-stars Penelope Cruz, Kristen Wiig, Benedict Cumberbatch, Will Ferrell, Justin Bieber, Billy Zane and Olivia Munn.


BUZZIN' THE 'B'S:

In "Dusk
" (2015), starring John McGlothlin, Ford D'Aprix, Juliana Harkavy and Todd Litzinger, John Whitmore (McGlothlin) wakes one morning to find himself in the midst of a real-life nightmare. His wife, Anne (Juliana Harkavy), disappeared from their bed during the night and a recorded ransom message now remains in her place. Whitmore is instructed to contact a man named David (Ford D'Aprix), who will escort John and his life savings to a cabin deep within the woods, where he will be reunited with his wife. Naturally, things don't go as expected. From Monarch Home Entertainment ...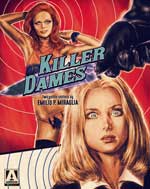 "Killer Dames: Two Gothic Chillers by Emilio P. Miraglia
" is a four-disc limited edition box set containing a pair of Italian horror-thrillers, "The Night Evelyn Came Out of the Grave" (1971) and "The Red Queen Kills Seven Times" (1972). At the height of the Italian giallo boom in the early 1970s, scores of filmmakers turned their hand to crafting their own unique takes on these lurid murder-mystery thrillers. This limited edition double pack features two distinctive offerings by Emilio P. Miraglia, which meld twisty whodunit narratives with Gothic chills. "In The Night Evelyn Came Out of the Grave," troubled aristocrat Alan Cunningham (Anthony Steffen), haunted by the death of his first wife Evelyn, tries to move on by marrying the seductive Gladys (Marina Malfatti). Marital bliss is short-lived, however, as various relatives meet untimely and gruesome deaths, prompting speculation that a vengeful Evelyn has risen from the grave. In "The Red Queen Kills Seven Times," an age-old family curse hits sisters Kitty (Barbara Bouchet) and Franziska (Marina Malfatti) following the death of their grandfather Tobias (Rudolf Schündler). Every hundred years, so the legend goes, the bloodthirsty Red Queen returns and claims seven fresh victims. Was Tobias just the first ... and are Kitty and Franziska next? Both films make their worldwide Blu-ray debuts in stunning new 2K restorations, in a Blu-ray/DVD Combo, fro Arrow Video/MVD Entertainment ... In "Rise of the Legend
" (2014 -- Hong Kong), starring Sammo Hung, Eddie Peng, Wang Luodan, Jing Boran and Jin Zhang, a powerful martial arts master returns to the town where his father was murdered to take on a ruthless crime boss in this origins story of the revered folk hero Wong Fei Hung, a martial arts master whose life has passed into Chinese folklore.On DVD, Blu-ray Disc from Well Go USA.


FOREIGN FILMS:
"Sex, Love & Therapy
" (2014 -- France), starring Sophie Marceau, Patrick Bruel, Andre Wilms and Sylvie Vartan, is a sexy romantic comedy about Lambert (Bruel), an ex-sex addict turned marriage counselor who hires the sultry, sex-crazed Judith (Marceau) as his assistant. Lambert's self-imposed celibacy is sorely tested by Judith's determination to romance him. Will her unbridled sexuality derail Lambert's newfound realization that love must come before sex? From Strand Releasing.


FOR THE FAMILY: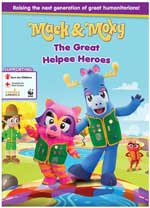 "Mack & Moxy," which is currently airing on PBS stations nationwide, was created to inspire the next generation of humanitarians. With support from national charities including Save the Children, American Red Cross, Feeding America and World Wildlife Fund, the "Mack & Moxy" shows combine state-of-the-art 3D animation and live action puppets with celebrity guests including Josh Duhamel, Kal Penn, Eva LaRue and series regular, Hank Azaria. Each episode celebrates the joy of helping others and teaches kids life-long lessons of charity and compassion. "Mack & Moxy: The Great Helpee Heroes" (2016) brings together such episodes as "A Ty-Grrrr's Tale," "A Friend Who Reads Is a Friend Indeed," "Feeding Rainbow" and "Always be Prepared." $9.99 from NCircle Entertainment.


FROM TV TO DVD:

In the British thriller "Eleventh Hour" (2006), Patrick Stewart brings his commanding presence to the role of Ian Hood, scientific troubleshooter for the British government. A brilliant professor with a taste for danger, Hood is the ideal expert-on-call in a crisis. Backed by his tough-minded bodyguard, Rachel Young (Ashley Jensen), he takes on rogue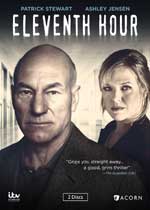 cloners, ruthless polluters, resurgent viruses, and other menaces. In a two-disc set with four episodes, from Acorn Media ... "Lou Grant: Season One" (1977-78) is a five-disc set with all 22 episodes. Ed Asner reprises the indelible character he made famous on the classic sitcom "The Mary Tyler Moore Show." Having lost his job at WJM-TV's news department, Grant leaves Minneapolis for the West Coast, where he takes over as the city editor for the Los Angeles Tribune. There, Grant guides his team of journalists through the constant challenges of the newspaper business. Exploring both the inner workings of the Tribune and the societal issues that influenced its readers, "Lou Grant" was an acclaimed program throughout its five seasons on network television. Notable for being a rare instance of a comedic television character making the transition to a dramatic series, Season One of "Lou Grant" showcases a powerhouse ensemble and writing staff that made the show one of the most intelligent and noteworthy programs of its era. The show won 13 Emmy Awards and two Golden Globes; Asner was the first person to win Emmys for both lead actor in a drama series and supporting actor in a comedy series. Co-starring Mason Adams, Robert Walde and Nancy Marchand ("The Sopranos"), the riveting "Lou Grant" ran for five seasons from 1977 to 1982 and set a high standard for all topic-oriented, serial dramas to come. From Shout! Factory ...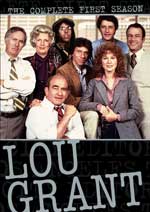 "Major Crimes: The Complete Fourth Season" (2015-16) is a four-disc set with all 23 episodes. The squad of detectives is put in charge of solving a series of intriguing new cases. The unit investigates a double homicide that's related to an ongoing string of home invasions in the Hollywood Hills; a dead body that comes out of the trunk of a crashed car at the end of a police chase; the murder of a super model; a YouTube video of a bloody, partially naked man walking down a street which goes viral; the deaths of four wealthy people who are killed during a high-stakes poker game; a murder that happens during the taping of a reality competition show; the death of a young man who was pushed off the top of a parking structure and several other fascinating cases. From Warner ... "The Wonder Years: The Complete Fifth Season" (1991-92) is a four-disc set with all 24 episodes of the series that perfectly captured the angst of growing up in suburban middle-class America in the late 1960s as seen through the life
and times of Kevin Arnold (Fred Savage). After a brief stint at the lake and equally brief summer romance in the season premiere, "The Lake," Kevin returns home to start school at McKinley High. Between Driver's Ed drama, love triangles, a controversial English teacher, R-rated movie, and an unforgettable double date there's plenty of excitement at McKinley. Meanwhile, the Arnolds throw an epic Christmas party and Wayne and Wart decide to join the Army. David Schwimmer continues his guest-starring role as Michael, demonstrating his love for Karen on the Arnolds' front lawn in a very romantic scene in the pouring rain. In addition to the extras, the set includes over four dozen songs as they were featured in the original broadcast, with classics by Jackson Browne, The Byrds, Bachman-Turner Overdrive, Sonny & Cher, Creedence Clearwater Revival, The Band, James Brown, Joni Mitchell, Joan Baez, Percy Sledge, Sly & the Family Stone, Linda Ronstadt, Traffic and many more, plus Joe Cocker's unforgettable rendition of The Beatles' "With a Little Help from My Friends." From Time Life.

Check out other May 24-May 30 DVD releases and reviews at OnVideo.