By Chris Kavan - 05/19/16 at 12:04 PM CT
For two weeks Captain America: Civil War has been dominating the box office - and Disney has been dominating the studios. This week three new contenders enter the ring - an animated film based on a popular game, a sequel to a well-received comedy and a duo of popular leading men playing a pair of 70s-era detectives. While the competition certainly looks a bit better than last weekend, Civil War still has the edge, though we'll see how much of a fight the new movies can put up against the superhero smackdown.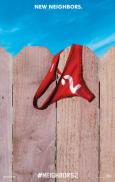 NEIGHBORS 2: SORORITY RISING
I though the original Neighbors was actually a pretty good comedy. The comedy genre, to me, is the hardest one to get me into theaters. While I enjoy watching them at home, on the big screen I'm much more likely to give action or even horror a shot before comedy. That being said, it does look like Neighbors 2 will be a treat for those who enjoyed the original. Once again, parents Mac and Kelly Radner (Seth Rogen and Rose Byrne) must deal with new neighbors. The last time it was a fraternity led by Teddy Sanders (Zac Efron) but this time it's even worse - a sorority where Shelby (Chloë Grace Moretz) and her cadre of party-hardy girls make things even more crazy than the boys did. They turn to Teddy to hopefully make things right but, of course, nothing goes quite as planned. New faces also include Kiersey Clemons, Selena Gomez and Beanie Feldstein as some of the other sorority girls while Ike Barinholtz, Dave Franco, Carla Gallo and Christopher Mintz-Plasse all return in their respective roles. Sequels always tend to bring in less than the original, so I don't know what to expect but even if the critics are harsh this should work out well enough. Certainly it will break the top five, but it will be interesting to see how it plays compared to the original.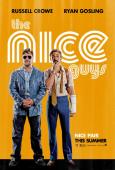 THE NICE GUYS
For those who prefer their comedy come with a bit more meat, enter The Nice Guys. Russell Crowe and Ryan Gosling play a pair of detective in the 1970s-era L.A. investigating the supposed suicide of a once-popular porn star. Like the Odd Couple, the two aren't exactly alike with Gosling playing the straight man to Crowe's more indelicate detective. Of course, the case turns out to be far more complicated than it first seems, leading to a variety of odd characters and odder circumstances. The adults should rather eat up this more dark comedy - filled with plenty of action as well. Granted, that also means that the more lucrative audience (teens and families) are likely to pass. That means its chances for success are a bit more limited, but it does look like a solid film with good actors - but we'll see if that's enough to make it stand out in the crowd.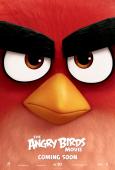 THE ANGRY BIRDS MOVIE
That leaves us with what I see as the most divisive film of the weekend. On one hand, animated films tend to bring out families and now that school is out (many places anyway) it is prime time to give the kids something to do. Yet Angry Birds, much like the recent Ratchet and Clank movie, has one big strike against it: timing. Angry Birds was popular - years ago, and it seems to me the ship has long sailed on the franchise. Yet that didn't stop some big names from coming on board, including Game of Thrones vet Peter Dinklage and a lot of comedians: Jason Sudeikis, Josh Gad, Danny McBride, Maya Rudolph, Bill Hader, Keegan-Michael Key, Tony Hale, Hannibal Buress and Kate McKinnon are all on board - along with Sean Penn. Yet I have a sneaking suspicion all this talent is for naught as I have a hard time picturing Angry Birds attracting that big of crowd. It has done well enough on the international front that I don't think it's in any danger of losing money but I don't see U.S. audiences flocking to this like, say, Zootopia. And with The Jungle Book still going strong, there are still good family options out there. I could be wrong but I really do see this playing out much like that other forgettable video game animated movie.
The weekend is going to be full of new faces but I wouldn't put it past Civil War to brave to storm and once again come out on top. We'll find out come Sunday was audiences are going to support.
Comments
Fred - wrote on 05/20/16 at 08:07 AM CT
I tend to agree with you, while I think the 3 new films will make money this weekend I have to go with 'Civil War' to win the weekend. 'Angry Birds' and 'Neighbors 2' might beat out CW on Friday, but I think CW wins Saturday and Sunday and comes out on top. But that's just my guess, I could be wrong.