New on DVD and Blu-ray Week of May 17-May 23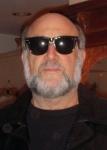 By Harley Lond - 05/17/16 at 12:54 AM CT
FROM THE BIG SCREEN:
The very creepy and frightening "The Witch" is set in New England in the mid 1600s, a time of superstition and fear of witches and witchcraft. A farmer gets cast out of his colonial plantation and moves his family to a remote plot of land on the edge of an ominous forest rumored to be controlled by witches. There's no need to wonder what happens next --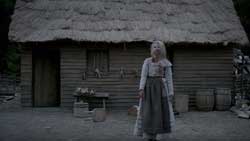 almost immediately, strange and unsettling things begin to happen -- animals turn violent, the crops fail, and one of the children disappears, only to return seemingly possessed by an evil spirit. It's a well-done tale of suspicion and paranoia as faith, loyalty, and love are tested in shocking ways. Stars Anya Taylor-Joy, Ralph Ineson, Kate Dickie, Harvey Scrimshaw, Lucas Dawson, Ellie Grainger. The packed extras include audio commentary with director Robert Eggers, "The Witch
: A Primal Folklore" featurette, a "Salem Panel Q&A," and a design gallery. From Lionsgate. Rating: 2.5/5

If you like your cinema nasty and raunchy and totally devoid of any intelligence, then "Dirty Grandpa
" is for you. The basic storyline: Uptight Jason (Zac Efron) is a week away from marrying his boss's daughter when he gets fooled into driving his foul-mouthed, free-living granddad (Robert De Niro) to Florida for spring break -- and thrown into a series of frat parties, bar fights, and misdeeds - most involving foul words and bodily fluids. It's politically incorrect, crude, stupid, and a waste of talent -- why De Niro tarnished his once great career with this dumb role is beyond me -- and most critics (the film received a 10% critic ranking and 48% audience ranking on Rotten Tomatoes). What's worse: Lionsgate has released the DVD and Blu-ray in an unrated version, both of which are loaded with nasty extras. Rating: 1.5/5


THIS WEEK'S HIGHLIGHTS:
"The Films of Maurice Pialat
": Though not a household name -- and with only 10 films in his 30-year career -- iconoclastic French auteur Maurice Pialat has now come to be regarded as a masterful realist and creative genius, often called "the French Cassavetes." His films use long takes, elliptical editing and are noted for their unsentimental look at human interaction. The folks at the Cohen Film Collection are bringing together for the first time in HD a collection of Pialat's films.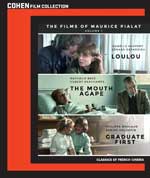 Volume One includes the family drama "The Mouth Agape" (1974) with Nathalie Baye, the slice-of-life film about teenagers in suburban France "Graduate First" (1979) and "Loulou" (1980), a tale of tortured love of which Andrew Sarris wrote "A masterpiece of subtlety and eroticism. Gérard Depardieu and Isabelle Huppert just happen to be the sexiest couple in the history of the cinema." On DVD and Blu-ray Disc. Extras include four hours of bonus material, including the 2007 documentary "Maurice Pialat: Love Exists", narrated by Gérard Depardieu ... Director Kaneto Shindo's documentary-like, dialogue-free portrayal of daily struggle, "The Naked Island
" (1960), is a work of visual beauty and invention. The international breakthrough for one of Japan's most innovative filmmakers -- who went on to make such other marvelous movies as "Onibaba" and "Kuroneko" -- "The Naked Island" follows a family whose home is on a tiny, remote island off the coast of Japan. They must row a great distance to another shore, collect water from a well in buckets, and row back to their island -- a nearly backbreaking task essential for the survival of these people and their land. Featuring a phenomenal modernist score by Hikaru Hayashi, this is a truly hypnotic experience, with a rhythm unlike that of any other film. On DVD and Blu-ray, with a new, high-definition digital restoration, with uncompressed monaural soundtrack on the Blu-ray. From The Criterion Collection.


BUZZIN' THE 'B'S:

Assigned to recover sensitive stolen data, a gruff FBI agent goes undercover as a kindergarten teacher, but the school's liberal, politically correct environment is more than he bargained for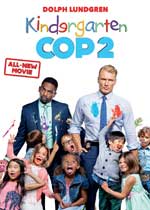 in "Kindergarten Cop 2
" (2016), staring Dolph Lundgren, Fiona Vroom, Aleks Paunovic, Sarah Strange, Bill Bellamy, Darla Taylor. From Universal ... From the creators of the popular "V/H/S" trilogy, the horror anthology "Southbound
" (2015) follows the fates of a group of weary travelers -- two men on the run from their past, a band on their way to the next gig, a man struggling to get home, a brother in search of his long-lost sister and a family on vacation – who are forced to confront their worst fears and darkest secrets in a series of interwoven tales of terror and remorse on a desolate stretch of desert highway. Stars Kate Beahan, Matt Bettinelli-Olpin, Mather Zickel. From Sony ... Starring legendary actors Oliver Reed and George Kennedy, the entertaining action flick "Hired to Kill
" (1990) features guns, girls and a plethora of budget-busting explosions for good measure. Action movie staple Brian Thompson (whose brief turn in 1984's "The Terminator" led to a starring role in the 1986 Sylvester Stallone vehicle "Cobra") stars as Frank Ryan, a mercenary sent to track down a rebel leader in hostile territory. Posing as a fashion designer, he's aided by a posse of beautiful -- but deadly --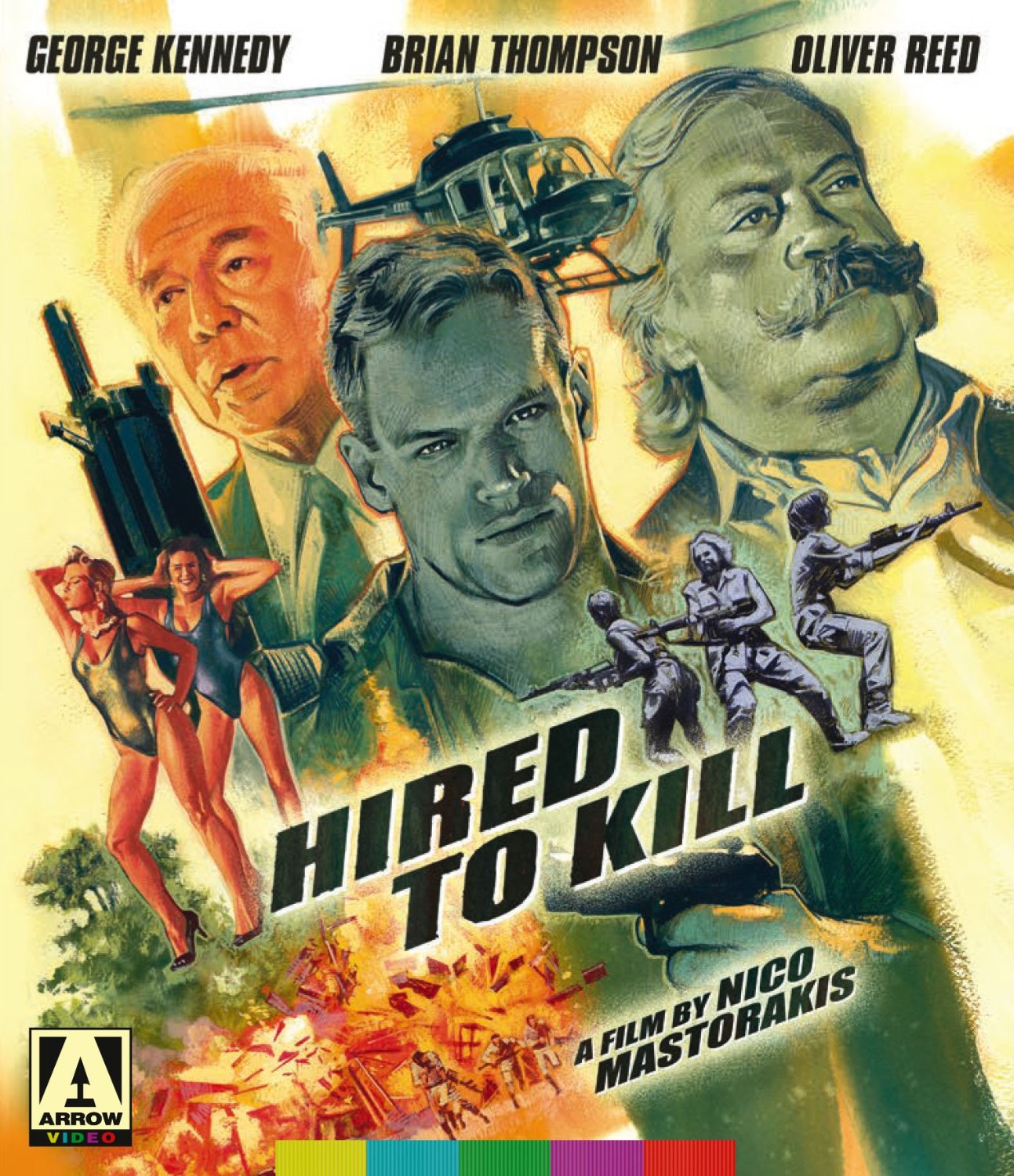 women. While the opportunity to see Oliver Reed chewing up the scenery behind an elaborate mustache is worth the price of admission alone, "Hired to Kill" is also noteworthy as being co-directed by Nico Mastorakis, the man behind such cult favorites as "Island of Death" and "The Zero Boys." Brand new 4K restoration of the film, approved by writer-director Nico Mastorakis. Original Stereo 2.0 and 5.1 DTS-HD MA audio options. In a Blu-ray/DVD Combo from Arrow Video/MVD Entertainment ... In "A Perfect Day
" (2015), starring Benicio Del Toro, Tim Robbins, Olga Kurylenko, Mélanie Thierry and Fedja Stukan, it's just another day on the job for a band of badass combat zone rescue workers as they defy death and confront war's aftermath -- all to make innocent victims' lives bearable. The setting is 1995, somewhere in the Balkans. Over the course of 24 breathless hours, aid worker Mambrú (Del Toro) leads his team of humanitarians, including a hard-bitten, wisecracking veteran known as B (Tim Robbins) and new recruit Sophie (Mélanie Thierry), as they deal with a range of crises, both large and small. But their central mission is simply to find a good length of rope. They need it to haul a decaying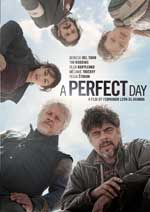 corpse out a well before the water becomes contaminated, which would be devastating to the local population already reeling from military attack. But their quest for rope brings them up against layers of bureaucratic red tape, odd and ingrained local practices, dead cows blocking their way and the reappearance of Mambrú's old flame (Olga Kurylenko). Through it all, the group handles the less-than-glamorous realities of life in a combat zone the only way they know how: with selfless bravery and a healthy dose of irreverent humor.On DVD, Blu-ray Disc from IFC Films ... "I Saw What You Did
" (1965), starring Joan Crawford, John Ireland, Leif Erickson, Sara Lane and Andi Garrett, makes its Blu-ray debut this week. Teenagers Libby and Kit have found a new way to entertain themselves: by calling up random strangers and tormenting them with a warning: "I saw what you did, and I know who you are." But when a man who has recently murdered his wife becomes their latest victim, the tables are quickly turned ... and this wrong number may mean that their number is up. Directed by the great William Castle. From Scream Factory.


FOREIGN FILMS:

In "Fidelio: Alice's Odyssey
" (2015 -- France), 35-year-old Alice is a sailor about to embark on a journey she will not soon forget. Leaving her fiancé Félix ashore, she joins the crew of an old cargo ship, the Fidelio, as a mechanic. Once on board, Alice discovers that she is replacing a man who has just died and that Gaël, the first great love of her life, is the ship's captain. Lulled by life aboard the ship and entranced by the limitless horizon of the wide open ocean, Alice succumbs to desire and begins an affair with Gaël. But she soon faces a difficult choice about what will make her truly happy: an unfettered life at sea, or grounded happiness at home? Stars Arianne Labed, Melvil Poupaud, Anders Danielsen Lie. From First Run Features.


SPECIAL INTEREST: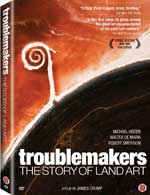 The documentary "Troublemakers: The Story of Land Art
" (2015) unearths the birth of land art in the late 1960s and early 1970s when a cadre of renegade artists sought to transcend the limitations of painting and sculpture by producing earthworks on a monumental scale in the desolate desert landscape of the American southwest. Today these works, which include Robert Smithson's Spiral Jetty, Michael Heizer's Double Negative, and Walter De Maria's Lightning Field, continue to astound and amaze us for their breathtaking audacity. From First Run Features.


FROM TV TO DVD:

"Angie Tribeca: The Complete First Season" (2016) is a two-disc set with all 10 episodes from the first season of the offbeat police procedural comedy that follows a squad of committed LAPD detectives who comprise the RHCU (Really Heinous Crimes Unit). Together, they investigate some of LA's most intriguing cases, which range from the murder of a ventriloquist to a rash of baker suicides. The cable TV series -- Already renewed for a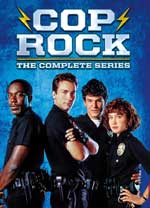 second season -- stars Rashida Jones as lone-wolf detective Angie Tribeca Season One included guest appearances by Lisa Kudrow, Bill Murray and many other stars. On DVD, Blu-ray Disc from TBS/Turner Home Entertainment ... "Cop Rock: The Complete Series" (1990): Part singing. Part dancing. All COP. Steven Bochco ("Hill Street Blues," "NYPD Blue") produced this short-lived bold take on the police procedural genre, which lasted 11 episodes. Combining the gritty, character-driven drama Bochco fans expected with flourishes from musical theatre (including songs composed by Grammy-, Emmy-, and Oscar-winner Randy Newman), "Cop Rock" followed the lives of detectives and officers who didn't just walk the beat ... but had the moves to keep a beat as well. Originally airing on ABC in 1990, the series centered on the LAPD and featured an ensemble cast that mixed musical numbers and choreography throughout storylines. From Shout! Factory ...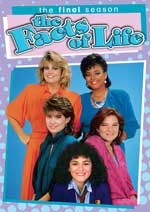 "The Facts of Life: The Final Season" (1987-88) is a three-disc set with all 24 episodes. Blair (Lisa Whelchel), Natalie (Mindy Cohn), Tootie (Kim Fields) and Jo (Nancy McKeon) launch into adulthood in this ninth and final season of the long-running spin-off from "Diff'rent Strokes." The "girls" from Eastland are girls no longer. Facing the challenges of young adulthood -- including marriage, work, and their very different future goals -- it seems the four ladies are destined to go their separate ways and leave their longtime home in Peekskill. But when Eastland School for Girls is threatened with closure, Blair takes steps to save the place where their unshakeable friendship all started. From Shout! Factory ... "Mr. Selfridge: The Final Season" (2016) is a three-disc set with all 10 episodes. The clock nears closing time as mercantile genius Harry Selfridge faces creditors, swindlers, mob bosses, irate relatives, and spurned mistresses in the farewell season once again starring three-time Emmy winner Jeremy Piven as the man who revolutionized the world's retail experience. Making new trouble for Harry this season are Jimmy Dillon (Sacha Dhawan), an Anglo-Indian entrepreneur specializing in too-good-to-pass-up business deals; press magnate Lord Wynnstay (Robert Pugh), who exploits Harry's shocking private life to sell newspapers; and the blonde bombshells of their era, Dolly sisters Rosie and Jennie (Emma Hamilton, Zoe Richards), American twin dancers who appeal to Harry's wicked streak. "Mr. Selfridge" airs on MASTERPIECE March 27--May 22. On DVD, Blu-ray Disc from PBS Distribution ...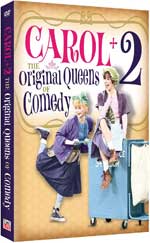 "Carol + 2: The Original Queens of Comedy": Carol Burnett was born ready for prime time, but the last major step before "The Carol Burnett Show" began its incredible run in 1967 occurred a year earlier. CBS promised Burnett her own special, provided she could deliver a major star for the show. She phoned Lucille Ball and the rest is history. "Carol + 2" aired in 1966, uniting two zany redheads with the always unpredictable Broadway dynamo Zero Mostel for an hour of comedy and song. Also included is the 1972 CBS television movie version of "Once Upon a Mattress," in which Carol reprises her 1959 Tony-nominated Broadway debut role as Princess Winnifred the Woebegone. Joining her are Ken Berry, Bernadette Peters and Jack Gilford. And, finally, the DVD includes Burnett on the origins of the "Charwoman," in which she introduces the first appearance of the Charwoman character in the television special "Carol & Company" (original air date February 24, 1963). $12.95 from Time Life) ... "Xena: Warrior Princess - Season Six" (2000-01) is a five-disc set with 22 episodes. Lucy Lawless returns one last time to her iconic role in this pop-culture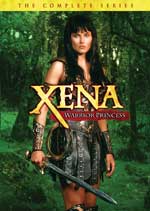 phenomenon. With the ever-loyal Gabrielle (Renee O'Connor) by her side, Xena (Lawless) has confronted immortals, armies and even motherhood with an unwavering warrior's composure. But as she sets out to kill the beast Grinhilda and recover the Rheingold ring, Xena will face one of her most formidable obstacles ever: the dark secrets of her past. From Universal ... "Xena: Warrior Princess - The Complete Series" (1995-2001) is a 30-disc set for $129.98. She has outwitted gods, defeated massive armies and found redemption through conquering insurmountable tasks. Lucy Lawless is unforgettable as the mighty warrior princess in the cult TV favorite. For the first time, all six seasons are now available together, uninterrupted and back-to-back for adventure-seekers everywhere. Join Lucy Lawless as she and her faithful friend, Gabrielle (Renee O'Connor), confront immortals, villains and monsters alike in the ultimate quest to protect the innocent and find redemption for Xena's wicked past. From Universal.

Check out other May 17-May 23 DVD releases and reviews at OnVideo.